• Sean Pertwee was born in Hammersmith, London in 196•
• He is an actor and voice artist best recognized for his role in "Dog Soldiers".
• He comes from a family of entertainers and attended Bristol Old Vic Theatre School.
• He has worked in both movies and video games.
• His current net worth is estimated at $5 million.

Known for movies
Short Info
| | |
| --- | --- |
| Spouse | Jacqui Hamilton-Smith |
| Mark | Raspy British accent |
| Fact | He is the nephew of Michael Pertwee. |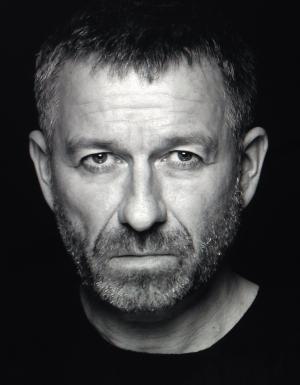 Who is Sean Pertwee?
Sean Pertwee was born on the 6th June 1964, in Hammersmith, London, England, and is an actor and a voice artist who is probably best recognized for his major role in one of the most popular movies from the 2000s entitled "Dog Soldiers". In addition, he is well-known for his performances in several more movies such as "Equilibrium", "Goal! Dream Begins", "Formula 51" and many more.
Early Life and Education
When it comes to his childhood, probably the most interesting aspect is his family. He was described as having had a strong predisposition to become an entertainer as he was born into a family widely popular for its talent in the field – his father, John Pertwee, was an iconic British actor, who became one of the nation's and world's favorite actors after participating in the epochal and long-living TV series "Doctor Who". His grandfather, Roland Pertwee and his uncle Michael Pertwee were exceptional playwrights and screenwriters. Finally, his cousin Bill and his sister Dariel are respected actors, as well. Therefore, it was anticipated from the beginning that Sean would be as talented and that he would become a part of that industry.
Following his matriculation from Teddington School in London, he started attending Sunbury College where he got a chance to expand his talent. As acting was one of the most important things to him, he thought that he should invest in his education and continued to learn and improve his skills at the Bristol Old Vic Theatre School. After the graduation in 1986, he joined the Royal Shakespeare Company, and went on tours with them which lasted for three years.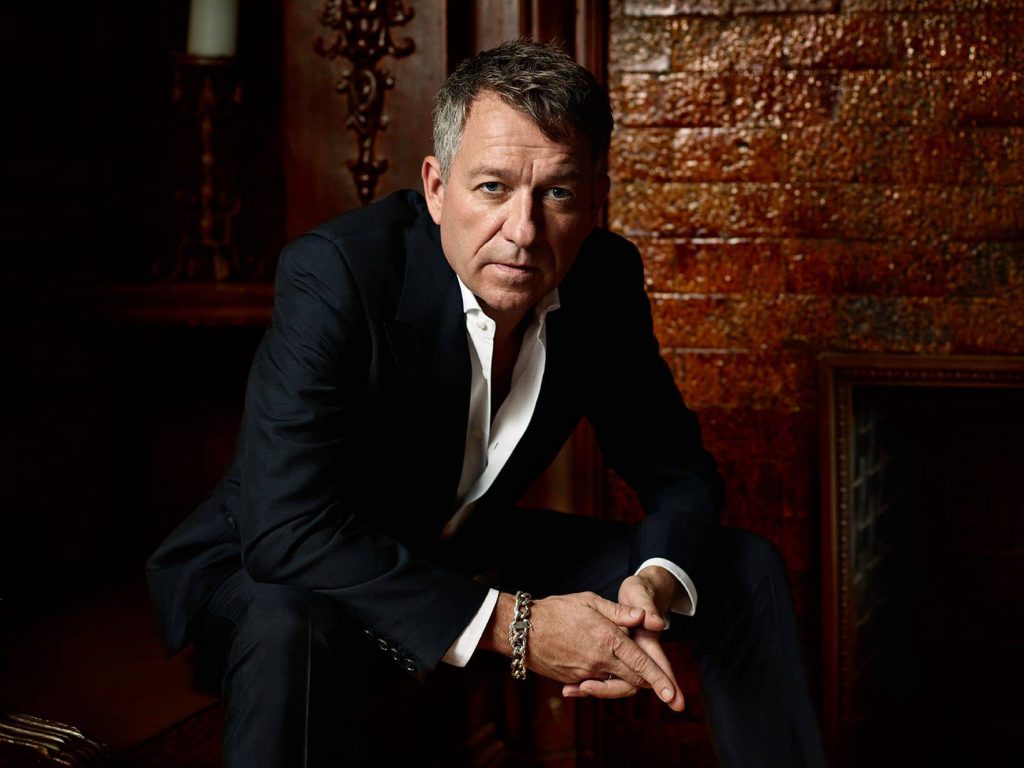 Career Beginnings
The beginning of Sean's movie career came in 1999, when he was chosen to portray Brutus in the Hallmark Channel's movie "Cleopatra", increasing enormously his popularity as well as his net worth. This can be marked as his huge breakthrough, as he immediately gained more deserved attention which brought him the benefit of meeting a great number of successful people inthe business and collaborating with them. Consequently, he was featured in a number of projects from 2000 to 2003, in such as movies "Love, Honor and Obey", "Dog Soldiers", "Formula 51" as well as in TV series "Cold Feet" and "Waking the Dead".
Then in 2003 came his first major collaboration on the other side of the camera – he became one of the co-owners of the prominent film production company Natural Nylon alongside Johnny Lee Miller, Jude Law, Ewan McGregor and Sadie Frost. Concurrently with the production business, Sean continued to work on other projects, and starred in the role of Richard Hennerson in the 2004 TV movie "A Bear's Christmas Tail", and appeared in the movies "The Last Drop" and "Wilderness" in 2006. Between 2007 and 2009, he made numerous notable appearances in TV series "Tudors", "Nuclear Secrets" and "Skins", as well as in movies "Doomsday", Mutant Chronicles" and "The Unsinkable Titanic" adding a considerable amount to his net worth.
2010s
By 2010 he was considered as an established voice-over actor too, and was accordingly featured in a great number of widely popular and successful video games. For instance, he did a voice-over for Saker in "Fable II" and "Fable III",  Colonel Radec in "PlayStation All-Stars Battle Royale" and Peter Chamberlaine in "Assassin's Creed IV: Black Flag". Even though his voice acting business was mushrooming, he never left his movie and television career; he portrayed Sensei in the TV drama entitled "Just For the Record", and appeared as Charlie in the mini TV series "Jo". His next major role came in 2013, when he played Pete in the comedy entitled "The Magnificent Eleven", along with Josh O'Connor and Robert Vaughn, which was followed by appearances in the outstanding TV series "Poirot" and "Death in Paradise".
Recent Years
To speak further about his acting career, Sean was selected to play himself in the TV movie dedicated to the 50th anniversary of "Doctor Who", and landed the role of Gareth Lestrade in the TV series "Elementary" alongside Jonny Lee Miller and Lucy Liu. Finally he got a chance to be part of the main cast of the legendary action/drama TV series "Gotham", portraying Alfred Pennyworth, so his net worth has undoubtedly increased because of that.
#Gotham knight owls . Step out on the tiles for 1 last spin @Gotham Thursday 8/7c ?th. episode . 5 seasons of crazy ? Est.2014 pic.twitter.com/UNqHyPI69Z

— Sean Pertwee (@seanpertwee) April 20, 2019
Personal Life
There is little information about his personal life except for his famous parents and brothers; he's managed to keep his love life as private as possible. It is only known that he married his high school sweetheart, Jane 'Jacqui' Hamilton-Smith in 1999, and two years later his wife gave birth to the twins, Gilbert and Alfred, but, unfortunately, due to complications during pregnancy, Gilbert died after a few days after their birth date.
Social Media Presence and Net Worth
Sean is currently active on all popular social media. He has accounts on Facebook, Instagram where he has more and 270,000 followers, and Twitter with 130,000 fans. As for his wealth, it is estimated by authoritative sources that Sean counts his net worth at the impressive amount of $5 million as of 2019, accumulated through his career in the film industry. Another source is coming from his participation in the production and video game area.
General Info
| | |
| --- | --- |
| Full Name | Sean Pertwee |
| Height | 1.83 m |
| Profession | Voice Actor |
| Education | Bristol Old Vic Theatre School, Teddington School |
| Nationality | British |
Family
| | |
| --- | --- |
| Spouse | Jacqui Hamilton-Smith |
| Children | Gilbert Pertwee, Alfred Pertwee |
| Parents | Jon Pertwee, Ingeborg Rhoesa |
| Siblings | Dariel Pertwee |
Accomplishments
| | |
| --- | --- |
| Movies | Dog Soldiers, Event Horizon, The Seasoning House, Equilibrium, Blue Juice, Mutant Chronicles, Doomsday, Alan Partridge: Alpha Papa, Goal!, The 51st State, Tale of the Mummy, Love, Honour and Obey, Goal II: Living the Dream, The Prophecy: Uprising, Ultramarines: A Warhammer 40,000 Movie, Howl, Naked ... |
| TV Shows | Chancer, Clarissa, Bodyguards, Cadfael, A Bear's Tail, Ancient Rome: The Rise and Fall of an Empire, Honest, Gotham, Massive Nature, Zero Hour |
Social profile links
Marks
| # | Marks / Signs |
| --- | --- |
| 1 | Raspy British accent |
Quotes
| # | Quote |
| --- | --- |
| 1 | [on Peter Capaldi] My father was very fond of Peter and Peter is an extremely lovely gentleman. He was very kind to my family when my father passed away, he was big fan of my dad's actually. So personally the Pertwee household were absolutely delighted when he got the role of The Doctor. I think he's going to bring some real gravitas and weight, which only comes with age. Taking nothing away from Matt [Matt Smith], who I thought was great, I just think he's going to stupendous. He's going to have a completely different look. He's such a phenomenal actor anyway I think he'll be absolutely brilliant. I'm delighted he's doing it. |
Facts
| # | Fact |
| --- | --- |
| 1 | Has appeared twice in Agatha Christie's Poirot (1989) opposite David Suchet. In the episode 'The King of Clubs', Sean played the brother of Niamh Cusack. Years later he played in 'Dead Man's Folly' the son of 'Sinead Cusack'. |
| 2 | Sean Pertwee's first role was in Prick Up Your Ear starring Gary Oldman who played Jim Gordon in the Dark Knight Trilogy, now currently (2014) he again plays a role next to a new Jim Gordon in Gotham. |
| 3 | He is the grandson of Roland Pertwee. |
| 4 | He is the nephew of Michael Pertwee. |
| 5 | He is the younger brother of Dariel Pertwee. |
| 6 | He is the first cousin, once removed, of Bill Pertwee. |
| 7 | He is a popular voice-over artist. |
| 8 | He is the son of Jon Pertwee. |
Pictures
Movies
Actor
| Title | Year | Status | Character |
| --- | --- | --- | --- |
| A Bear's Tail | 2005 | TV Series | Richard Head |
| The Adventures of Greyfriars Bobby | 2005 | | Duncan Smithie |
| The Prophecy: Uprising | 2005 | Video | Dani Simionescu |
| A Bear's Christmas Tail | 2004 | TV Movie | Richard Hennerson |
| Killzone | 2004 | Video Game | Colonel Gregor Hakha (voice) |
| Spymaster | 2004 | TV Series | Narrator (2002) (voice) |
| Gladiator: Sword of Vengeance | 2003 | Video Game | Invictus Thrax (voice) |
| Warhammer 40,000: Fire Warrior | 2003 | Video Game | Governor Severus (voice) |
| Waking the Dead | 2003 | TV Series | Carl Mackenzie |
| Primal | 2003 | Video Game | Prince Jared (voice) |
| Cold Feet | 2001-2003 | TV Series | Mark Cubitt |
| Caesar | 2002 | TV Movie | Labienus |
| Equilibrium | 2002 | | Father |
| Medieval: Total War | 2002 | Video Game | Narrator (voice) |
| Dog Soldiers | 2002 | | Sgt. Harry G. Wells |
| Formula 51 | 2001 | | Detective Virgil Kane |
| Shadow Man: 2econd Coming | 2001 | Video Game | Asmodeus / Additional Voices (voice) |
| The Fear | 2001 | TV Series | Storyteller |
| Five Seconds to Spare | 2000 | | Piers |
| Operation Good Guys | 2000 | TV Series | |
| Seven Days to Live | 2000 | | Martin Shaw |
| Love, Honor and Obey | 2000 | | Sean |
| In the Beginning | 2000 | TV Mini-Series | Issac |
| Tube Tales | 1999 | | Driver (segment "Steal Away") |
| Cleopatra | 1999 | TV Mini-Series | Marcus Brutus |
| Soldier | 1998/I | | Mace |
| Stiff Upper Lips | 1998 | | George |
| Tale of the Mummy | 1998 | | Bradley Cortese |
| Macbeth | 1998 | TV Movie | Macbeth |
| Event Horizon | 1997 | | Smith |
| Bodyguards | 1996-1997 | TV Series | Ian Worrell |
| Screen Two | 1996 | TV Series | Ion |
| Blue Juice | 1995 | | J.C. |
| I.D. | 1995 | | Martin |
| A Touch of Frost | 1995 | TV Series | Dazza Scott |
| Shopping | 1994 | | Tommy |
| Mystery!: Cadfael | 1994 | TV Series | Hugh Beringar |
| Without Walls | 1994 | TV Series documentary | David Niven |
| Performance | 1993 | TV Series | Tomazo |
| Dirty Weekend | 1993 | | The Quiet One |
| Peak Practice | 1993 | TV Series | Francis Barrat |
| Swing Kids | 1993 | | Gestapo Arresting Berger |
| Boon | 1992 | TV Series | David Kennedy |
| Ruth Rendell Mysteries | 1992 | TV Series | Det. Sgt. Barry Vine |
| Young Indiana Jones | 1992 | TV Series | Captain Heinz |
| Virtual Murder | 1992 | TV Series | Matt Andries |
| Leon the Pig Farmer | 1992 | | Keith Chadwick |
| Coping with Cupid | 1991 | Short | Peter |
| Trauma | 1991 | TV Movie | Youth at Station |
| Clarissa | 1991 | TV Series | Jack Belford |
| London Kills Me | 1991 | | German Tourist |
| The Chief | 1991 | TV Series | Det. Sgt. Kevin Powers |
| Cluedo | 1990 | TV Series | Richard Forrest |
| The Tragedy of Flight 103: The Inside Story | 1990 | TV Movie documentary | Oliver Koch |
| Harry Enfield's Television Programme | 1990 | TV Series | Dont's Son-in-Law |
| Chancer | 1990 | TV Series | Jamie Douglas |
| Casualty | 1989 | TV Series | PC Nick Johns |
| Hard Cases | 1989 | TV Series | Dominic Lutovski |
| Prick Up Your Ears | 1987 | | Orton's Friends |
| Gotham | 2014-2017 | TV Series | Alfred Pennyworth |
| Howl | 2015/I | | Driver |
| Esper 2 | 2015 | Video Game voice | |
| The Musketeers | 2014 | TV Series | Sarazin |
| Elementary | 2013-2014 | TV Series | Gareth Lestrade |
| The Five(ish) Doctors Reboot | 2013 | TV Movie | Sean Pertwee |
| Spains Worst Rail Disaster | 2013 | | Narrator |
| Agatha Christie's Poirot | 1989-2013 | TV Series | Sir George Stubbs / Ronnie Oglander |
| Assassin's Creed IV: Black Flag | 2013 | Video Game | Peter Chamberlaine (voice) |
| Alan Partridge: Alpha Papa | 2013 | | Steve Stubbs |
| The Job Lot | 2013 | TV Series | Sergeant Steve Fox |
| Death in Paradise | 2013 | TV Series | Malcolm Powell |
| Jo | 2013 | TV Series | Charlie |
| Common Ground | 2013 | TV Series short | Mickey Quinn |
| The Magnificent Eleven | 2012 | | Pete |
| U.F.O. | 2012 | | Tramp |
| PlayStation All-Stars Battle Royale | 2012 | Video Game | Colonel Radec (voice) |
| St George's Day | 2012 | | Proctor |
| The Seasoning House | 2012 | | Goran |
| Them from That Thing | 2012 | TV Mini-Series | Various |
| Vuosaari | 2012 | | Robert |
| Walk Like a Panther | 2011 | TV Series | Tony Smith |
| MasterChef: The Professionals | 2011 | TV Series | Narrator |
| Four | 2011/III | | Detective |
| Wild Bill | 2011 | | Jack |
| Camelot | 2011 | TV Series | Ector |
| Ultramarines: A Warhammer 40,000 Movie | 2010 | | Brother Proteus (voice) |
| Fable III | 2010 | Video Game | Saker (voice) |
| Devil's Playground | 2010 | | Rob |
| 4.3.2.1. | 2010 | | Mr. Richards |
| Luther | 2010 | TV Series | Terry Lynch |
| Just for the Record | 2010 | | Sensei |
| In Passing | 2009 | Short | Captain P Maybrick |
| Trapped | 2009/I | Short | Alan |
| Slingers | 2009 | Video short | Colonel Hall |
| Law & Order: UK | 2009 | TV Series | Josh Pritchard |
| Killzone 2 | 2009 | Video Game | Colonel Radec (voice) |
| The Unsinkable Titanic | 2008 | TV Movie | Narrator |
| Fable II | 2008 | Video Game voice | |
| The Wrong Door | 2008 | TV Series | |
| Mutant Chronicles | 2008 | | Capt. Nathan Rooker |
| Skins | 2008 | TV Series | Soldier on the Train Simon the Lecturer |
| Doomsday | 2008 | | Dr. Talbot |
| Honest | 2008 | TV Series | DS Ed Bain |
| Strutter | 2007 | TV Series | |
| Botched | 2007/I | | Mr. Groznyi |
| Dangerous Parking | 2007 | | Ray |
| The Tudors | 2007 | TV Series | King Henry's Uncle |
| Goal II: Living the Dream | 2007 | | Barry Rankin |
| Spies, Lies and the Superbomb | 2007 | TV Mini-Series | Narrator |
| The Battle for Rome | 2006 | TV Mini-Series | Caesar |
| Ancient Rome: The Rise and Fall of an Empire | 2006 | TV Mini-Series | Julius Caesar |
| The Last Drop | 2006 | | Sgt. Bill McMillan |
| Wilderness | 2006/I | | Jed |
| Renaissance | 2006 | | Montoya (voice) |
| Agatha Christie's Marple | 2006 | TV Series | Dr Owen Griffith |
| When Evil Calls | 2006 | TV Mini-Series | The Janitor |
| Goal! The Dream Begins | 2005 | | Barry Rankin |
Miscellaneous
| Title | Year | Status | Character |
| --- | --- | --- | --- |
| Spies, Lies and the Superbomb | 2007 | TV Mini-Series narrator - 4 episodes | |
Director
| Title | Year | Status | Character |
| --- | --- | --- | --- |
| Just Another Day in London | 1996 | Short | |
Soundtrack
| Title | Year | Status | Character |
| --- | --- | --- | --- |
| Love, Honor and Obey | 2000 | performer: "Fireball XL5" | |
Self
| Title | Year | Status | Character |
| --- | --- | --- | --- |
| MasterChef: The Professionals | 2011-2015 | TV Series | Himself - Narrator |
| Flight 370: The Missing Links | 2014 | TV Movie documentary | Himself - Narrator |
| Being Poirot | 2013 | Documentary | Himself - Actor |
| Shark Week | 2013 | TV Series documentary | Narrator |
| The Big Picture | 2012 | TV Series | Himself |
| Regimental Stories | 2011 | TV Series documentary | Narrator |
| National Geographic: Islands | 2011 | TV Series documentary | |
| Finding Jack the Ripper | 2011 | TV Special documentary | Narrator (UK) |
| The Volcano That Stopped Britain | 2010 | TV Movie documentary | Himself - Narrator (voice) |
| The Road Ahead | 2010 | TV Movie | Himself |
| Haiti's Killer Quake: Why It Happened | 2010 | TV Movie documentary | Himself - Narrator (voice) |
| Revealed | 2007-2009 | TV Series documentary | Himself - Narrator |
| Snowstorm: Britain's Big Freeze | 2009 | TV Movie documentary | Himself - Narrator (voice) |
| The Making of 'Mutant Chronicles' | 2009 | Video documentary | Himself / Nathan Rooker |
| Journey to the Edge of the Universe | 2008 | TV Movie documentary | Narrator (voice) |
| The Making of 'Dangerous Parking' | 2008 | Video documentary short | |
| Anatomy of Catastrophe: The Making of 'Doomsday' | 2008 | Video short | Himself |
| Britain's Biggest Babies | 2008 | TV Movie documentary | Himself - Narrator (voice) |
| Decoding Cadfael | 2008 | TV Movie documentary | Narrator (voice) |
| Natural World | 2008 | TV Series documentary | Narrator |
| Zero Hour | 2006-2007 | TV Series documentary | Himself - Narrator |
| Horizon | 2006 | TV Series documentary | Himself - Narrator |
| Kidnap & Rescue: The Roy Hallums Story | 2006 | TV Movie documentary | Narrator (voice) |
| The Moon | 2006 | TV Movie documentary | Himself - Narrator (voice) |
| Apollo 13: The Inside Story | 2006 | TV Movie documentary | Narrator (voice) |
| The 100 Greatest War Films | 2005 | TV Movie documentary | Narrator (voice) |
| Europe: A Natural History | 2005 | TV Series documentary | Himself - presenter / Narrator |
| Massive Nature | 2004 | TV Series documentary | Narrator |
| Bo' Selecta! | 2004 | TV Series | Himself |
| Timeshift | 2004 | TV Series documentary | Himself - Narrator |
| The Tower | 2004 | TV Mini-Series documentary | Narrator |
| D-Day: The Ultimate Conflict | 2004 | TV Movie documentary | Narrator (voice) |
| London: The Greatest City | 2004 | TV Movie documentary | Narrator (voice) |
| Cilla in Black & White | 2003 | TV Movie documentary | Narrator (voice) |
| The Real .... | 2001 | TV Series documentary | Narrator |
| Teenage Japanese Killers | 2000 | TV Movie documentary | Narrator (voice) |
| Killer Volcanoes | 2000 | TV Movie documentary | Himself - Narrator (voice) |
| This Is Your Life | 1971 | TV Series documentary | Himself |
Archive Footage
| Title | Year | Status | Character |
| --- | --- | --- | --- |
| The Adventures of Young Indiana Jones: Trenches of Hell | 1999 | Video | Heinz |
Awards
Nominated Awards
| Year | Award | Ceremony | Nomination | Movie |
| --- | --- | --- | --- | --- |
| 2013 | BTVA Video Game Voice Acting Award | Behind the Voice Actors Awards | Best Vocal Ensemble in a Video Game | PlayStation All-Stars Battle Royale (2012) |
Source:
IMDb
,
Wikipedia