• Shadder2k is a professional Esports player of the popular online first person shooter game, "Overwatch".
• He has won numerous tournaments and has a YouTube channel with more than 172,000 subscribers and a Twitch channel with 180,000 followers.
• He is currently taking a break from gaming due to a wrist injury.
• Rumors suggest he is dating another popular Twitcher.
• His net worth is estimated to be around $400,000.
 
Shadder2k Wiki Bio
Robert Mocanu was born in Romania on 24 November 1999, so under the zodiac sign of Sagittarius and holding Romanian nationality – as Shadder2k, he is popular for being an Esports player, and one of the best players of the "Overwatch" online first person shooter game.
happy birthday to me im 18 now also this me pic.twitter.com/F9Ht5c6aaT

— shadder2k (@shadder2k) November 24, 2017
Early life and education
He grew up playing video games, which is something that his parents weren't happy about as they wanted him to spend time with his peers. However, after he started attending tournaments and winning them, they came to realize that their son was very good at what he was doing, and they let him be.
Career of a professional gamer
Shadder2k played numerous games, and although he was good at most of them, he found "Overwatch" to be 'his' game as he is very good at it. He played online and was always the best while playing against 'regular' players – he was noticed by professionals who invited him to join their Esports team, which compete at the international tournaments with huge prize pools.
Shadder2k was firstly playing for the "Young and Beautiful" "Overwatch" team before he received an offer to play for "Team Liquid". After playing for them for a while, he switched again, to "Team Gigantti" and has been part of them to this day – Shadder2k can usually be seen in the top 20 players of "Overwatch" on the European leaderboards. The most recent tournament he attended was the Overwatch Contenders 2018 Season 2: Europe held on 12 August 2018 at which he managed to win third place and $18,801, having previously won fifth place at the Overwatch Contenders 2018 Season 1: Europe, and second place on 2 July 2017 at the Overwatch Contenders 2017 Season Zero: North American. He has only won first place once, at the ESL Arena Open Romania held on 12 June 2016.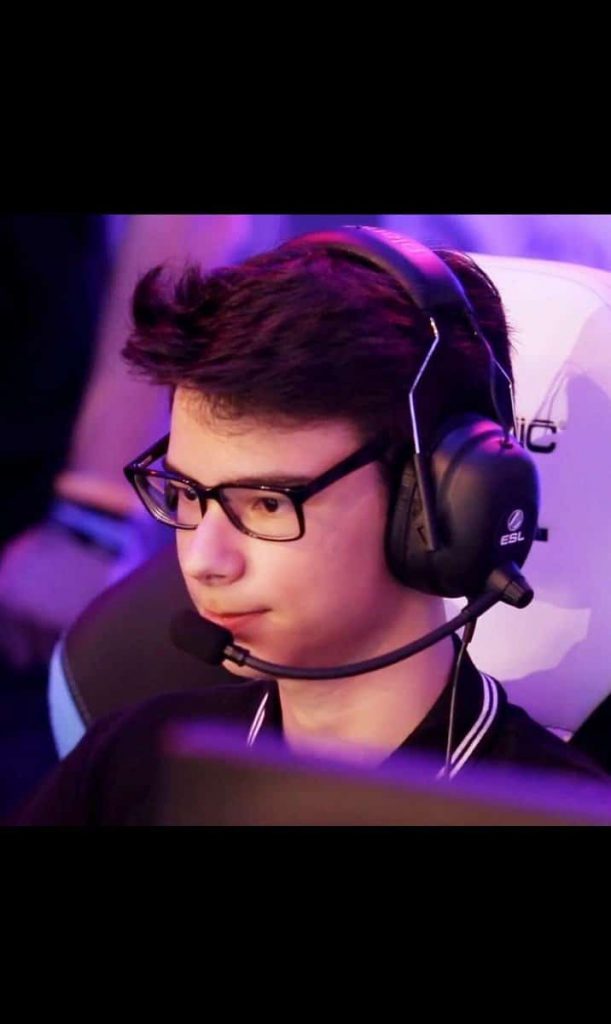 Shadder2k is also running a YouTube channel, which he launched on 11 August 2014 with a short caption reading 'I make gaming videos' – there are currently more than 172,000 people subscribed to his channel, which counts nearly 22 million views of all his videos combined.
He is also very active on the Twitch platform on which he has managed to gather more than 180,000 followers and nearly 4.4 million views of all his livestreams combined – he always livestreams while paying the "Overwatch" online video game, and has saved 23 of his past livestreams so that they could be watched on his channel.
He is currently taking a break from gaming due to a wrist injury.
"Overwatch" online video game
"Overwatch" is a team based online first person shooter video game created by the Blizzard Entertainment. It was released on 24 May 2016 for PlayStation 4, Xbox One, and Windows – every match is made out of 12 players divided into two teams, and each one of them gets to choose a single hero out of 31 offered. Each of these heroes has a unique style of play and their roles are divided into three categories – players have a goal of defending their control points while having to escort their payloads across the map. Although the game was initially launched with several modes including casual play, competitive ranked, and several arcade modes, Blizzard Entertainment later added new characters and maps as the game was growing bigger and gained more popularity.
Overwatch was the fourth major game franchise made by Blizzard and it came out after the cancellation of the "Titan" video game which was supposed to resemble "Overwatch". Most of the people who were working on "Titan" were put to work on "Overwatch" as they already made a similar game "Team Fortress 2" which was a big success. The main challenge for the team was to balance the heroes which can be played by the players in a way that no game can be unfair as they have a big pool of different heroes to choose from.
"Overwatch" was in a closed beta from the end of 2015 to the start of 2016 – the open beta period before its official release drew almost 10 million players from around the world. Blizzard announced that they've made more than $1 billion in revenue only one year after the game's official release, counting more than 40 million players after two years. It is currently considered to be one of the best games of all time, as it has received numerous gaming awards throughout the years.
It has also become an Esports game, as Blizzard has funded and produced the global "Overwatch" league.
Love life and relationships
Rumors have it that the popular gamer is currently dating a girl who is also a gamer and a popular Twitcher – she is even more popular on Twitch than he is. The two allegedly met on the platform after she contacted him, and after talking for a couple of days, they decided to meet as they don't live too far from one another. Shadder2k's fans claim that the two are still dating, and have been together for more than two months now, however, this hasn't been confirmed by Shadder2k.
Others have stated that Shadder2k doesn't have time for a girlfriend because of his gaming career, and that he is therefore single – some of his fans think that he has never had a girlfriend.
Likes and other interests
Not much is known about what Shadder2k enjoys doing in his free time as he has no Instagram account on which he would share his pictures with the fans. He spends most of his time playing video games as he has to practice to prepare for upcoming tournaments, however, he also often goes outside as his body needs the sun (sometimes). He is not very sportive, but sometimes goes to the gym as he wants to stay in shape – many hours of gaming every day is not good for his physique. He also loves animals and would like to have a pet dog, but knows that he wouldn't have enough time to take good care of it. He is also a big fan of food, and will eat literally anything.
Shadder2k is not very fond of travelling but has to do it sometimes as the tournaments that he attends are rarely held near his hometown – whenever he travels, he starts missing his home after only a couple of hours.
Appearance and net worth
Shadder2k is 19 years old
Short brown hair
Brown eyes
Wears glasses
Height and weight are not known
Net worth is ~$400,000.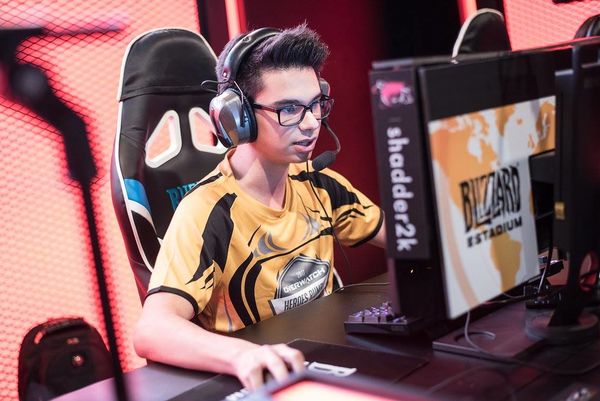 Social media presence
Doesn't have an Instagram
Twitter is followed by ~25,000 people; tweeted ~260 times
Facebook is followed by ~500 people