Who is Shane West?
He is an actor with over 50 acting credits to his name, and has appeared in various successful projects over the years, however, Shane West's portrayal of Landon Carter in "A Walk to Remember" remains one of his most iconic roles. While the movie received mixed reviews from critics, it gained a dedicated fan base, and left an indelible mark on the romance genre. The film's success helped catapult Shane to stardom and established him as one of Hollywood's heart-throbs.
Let's delve into his fascinating journey in the world of entertainment, highlighting his achievements, roles and contributions, and learn more about Shane's personal life and his future projects.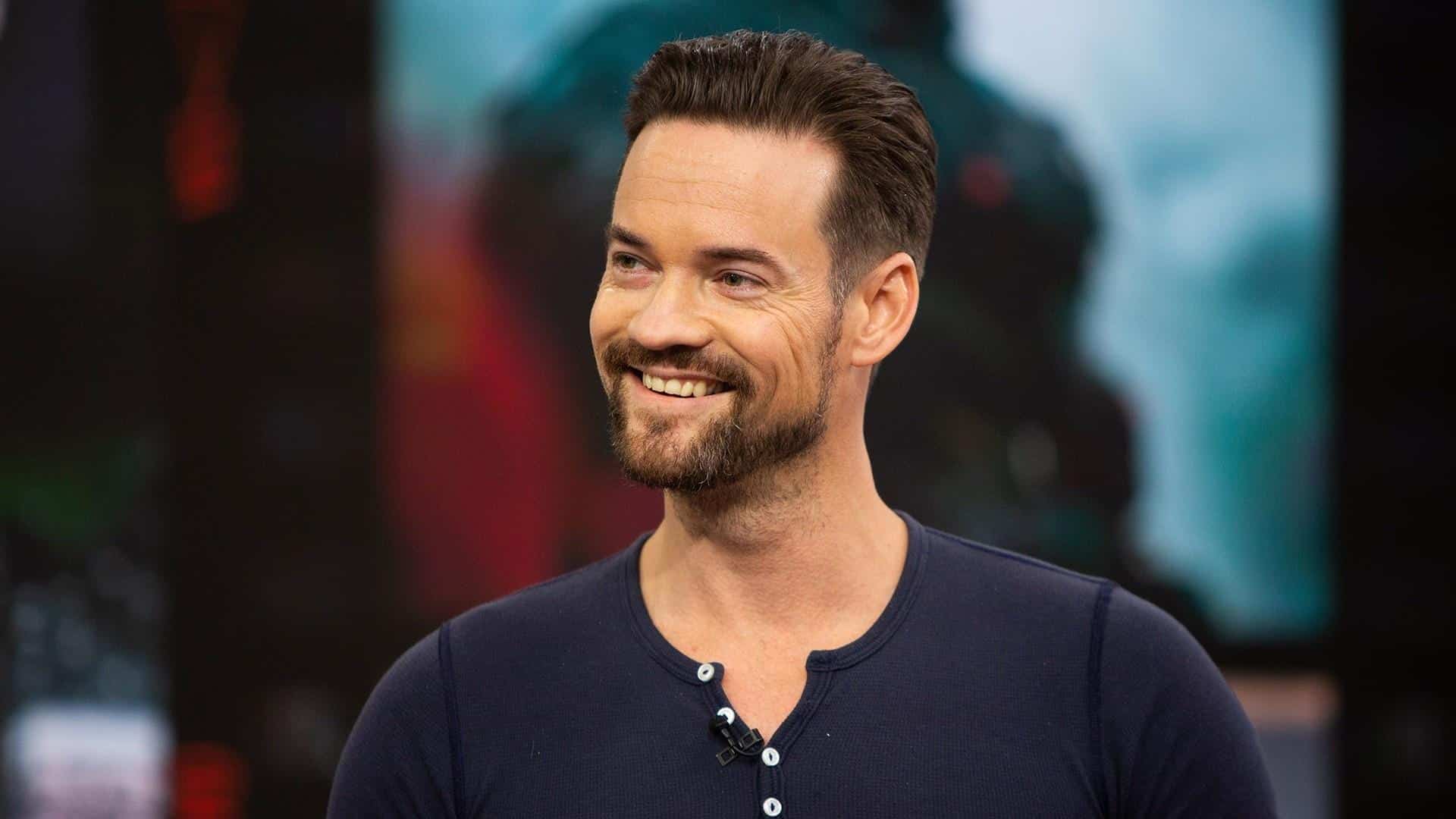 Early life, family, and education
Born Shannon Bruce Snaith under the zodiac sign of Gemini on 10 June 1978, he's today aged 45. He changed his birth name during his high school days because he was embarrassed by his feminine first name; at first he went by his middle name, however, when he began acting, he changed his name to 'Shane West'. A native of Baton Rouge, Louisiana USA, he holds American nationality and comes from a family of mixed ethnicity. From his father's side, Shane has British and Portuguese-Jewish heritage, while Shane's mother is of Cajun-French descent.
Shane was raised by his parents, Don and Leah Catherine, alongside his sister, Simone. Their parents divorced in 1982, and the children lived with their mother. In 1988, Shane, Leah Catherine and Simone moved to Compton, California, and later lived in Norwalk, California where Shane attended a local high school.
Upon matriculating in 1996, he didn't go to college, but pursued his acting career.
Entry into acting
Shane made his acting debut as Dave Latimore in an episode of the series "Picket Fences" in 1995. At the beginning of his career, Shane struggled, guest starring in numerous series, and even making his big-screen debut in the 1997 comedy "The Westing Game", however, it appears that he went unnoticed.
Two years later, after numerous guest appearances in hit series such as "Buffy the Vampire Slayer", among others, Shane landed the role of Eli Sammler in the series "Once and Again". From 1999 through 2002, Shane was seen in 55 episodes of this romantic drama, also starring Sela Ward and Billy Campbell, which had 49 award nominations and 12 wins, including one Primetime Emmy.
Shane West and Mandy Moore are still best friends from their A Walk to Remember days. https://t.co/fLaJo3AhU4 pic.twitter.com/Eei6QNvXao

— E! News (@enews) February 15, 2019
Shane's breakthrough moment in the world of acting came in 2002 when he starred opposite Mandy Moore in the coming-of-age romantic drama "A Walk to Remember", playing the role of Landon Carter, a popular high school student who falls in love with a terminally ill girl, Jamie Sullivan, played by Mandy Moore.
According to critics, Shane's performance was heartfelt and genuine. His chemistry with Mandy Moore on-screen resonated with audiences, and made the film a beloved classic.
This iconic role showcased Shane's ability to convey emotion and vulnerability on screen. His portrayal of Landon's transformation from a rebellious teenager to a compassionate young man was both poignant and memorable, and in 2002, Shane received the Young Hollywood Award for Superstar of Tomorrow – Male.
Most notable roles and awards
Following his role in "A Walk to Remember", Shane was cast to play Tom Sawyer in the 2003 action adventure "The League of Extraordinary Gentlemen", starring the great Sean Connery. His performance in the movie earned Shane a nomination for the Academy of Science Fiction, Fantasy & Horror Films, USA – Cinescape Genre Face of the Future Award.
Another of Shane's notable roles was his portrayal of Darby Cash in the biographic drama, "What We Do is Secret", about the life of a Los Angeles punk icon, Darby Cash. Shane won the Philadelphia Film Festival- Rising Star Award. Fun Fact: Shane was the lead singer of the punk rock band The Germs, replacing Darby Cash. This musical venture allowed Shane to express his creative side, and connect with audiences through live performances touring with the band.
In addition to his film work, Shane has had a successful television career. From 2004 through 2009, he had the recurring role as Doctor Ray Barnett in the hit medical drama series "ER", also starring Anthony Edwards, George Clooney and Julianna Margulies. The show had 370 award nominations and 156 wins, including 23 Primetime Emmys.
Shane's career reached new heights when he joined the cast of the action TV series "Nikita",  playing the enigmatic Michael Bishop, a highly skilled operative within a secret government agency. His dynamic performance in the series earned him praise for his action sequences, and his ability to convey a complex character dealing with moral dilemmas and romantic entanglements. The chemistry between Shane and his co-star, Maggie Q, added an extra layer of intrigue to the show, which aired from 2010 to 2013, Shane seen in all 73 episodes. His performance earned him the Teen Choice Award for TV Actor: Action in 2011, and was twice nominated for the same award, in 2012 and '13.
Shane's talent is not limited to contemporary dramas. He has also taken on historical and dramatic roles that showcase his versatility as an actor. One such notable role was in the critically acclaimed TV series "Salem" (2014-2017), portraying war veteran John Alden, caught in the midst of the Salem witch trials. This dark and gripping series allowed Shane to delve into the complexities of a period drama, further expanding his range as an actor.
Most recently, he was seen as Bane in less than five episodes of the crime drama "Gotham", and when it comes to his movie work, Shane was seen in "Gossamer Folds" (2020), "Outsiders" and "Chariot" both in 2022.
He played Chad in the crime comedy "La Usurpadora: The Musical", which premiered in April 2023 and has announced five upcoming projects. In one of them, entitled "The Dirty South", he will star opposite Willa Holland and Dermot Mulroney, this crime drama set to premiere by the end of 2023.
Love life and relationships
Shane has had several relationships, and has been romantically linked to various individuals over the years. One of the rumors was that Shane dated actress Sherrie Rose in the late 1990s.
However, what we do know is that Shane dated actress Rachel Leigh Cook in the early 2000s. They met while filming the teen romantic comedy film "Get Over It" and were together for a brief period.
He also dated actress Dina Meyer, known for her roles in "Starship Troopers" in the early 2000s; they appeared together in the film "Proximity". Shane was linked to actress and dancer Jenna Dewan in the mid-2000s, and rumored to be dating while filming "Take Me Home Tonight".
Although there have been rumors about him and his co-star from "A Walk to Remember", Mandy Moore, they both stated that they are just close friends. Nevertheless, Mandy admitted in one of her interviews, that she had a crush on Shane.
Sometime in 2008, Shane began dating actress Evan Rachel Wood, who is known for her roles in "Thirteen" and "Westworld". They appeared together in the 2009 movie "Whatever Works", and dated for several months after that.
Shane was romantically linked to Alicia Zacharkiewicz and Jesica Ahlberg, and most recently, he was in a year-long relationship with Jessica Lee Buchanan (2018-2019). As of September 2023, it seems that Shane is single, hasn't married or been engaged, and doesn't have children.
How rich is Shane West? Net worth
According to critics, with a combination of talent, versatility, and a charismatic presence, Shane remains a beloved figure in the hearts of both long-time fans and new admirers. As he continues to take on new challenges and push the boundaries of his craft, Shane's enduring appeal in Hollywood remains as strong as ever.
So far, thanks to all this, Shane's become a millionaire. Reportedly, as of September 2023, his net worth has been estimated at over $3 million.