• Siena Agudong is an American actress, known for her roles in "Star Falls", "Alex & Me" and "No Good Nick"
• She is half Filipino from her father's side and was born in Kauai, Hawaii USA in 2004
• She achieved fame with the role of Reagan Wills in the film "Alex & Me" (2018)
• Siena is currently in a relationship with model, actor and dancer Connor Finnerty
• She stands at 5ft (1.52m) and has brown eyes, with light brown hair
 
Who is Siena Agudong?
Siena Agudong is an American actress, who achieved stardom with the role of Sophia Miller in the TV series "Star Falls" (2018), and has continued rather successfully since then, first with the role of Reagan Wills in the film "Alex & Me" (2018), and then as Nick in the TV series "No Good Nick" (2019), among numerous other roles.
Siena Agudong Wiki: Age, Nationality, Childhood, and Education
Siena Agudong was born on the 19th August 2004, in Kauai, Hawaii USA, and is half- Filipino from her father's side.
Siena is the younger child born to Kenny Agudong and his wife Karen, and has a sister named Sydney. She spent her early years in her hometown, and she started showing her talent for performing arts, as she enjoyed dancing and singing as soon as she could talk.
Career Beginnings
When she was seven years old, Sienna accompanied her sister to a production, which inspired her to start pursuing dreams of becoming an actress.
Just two years later, Siena made her acting debut, as Mindy in the film "Second Chances". The following years she was selected for her first recurring role, as Lulu Parker in the TV western drama series "Killer Women" (2014), with Tricia Helfer, Marc Blucas and Michael Trucco in the lead roles.
In 2015, Siena secured her first notable role, as Natlee in the Nickelodeon's TV comedy series "Nicky, Ricky, Dicky & Dawn", and featured in 19 episodes of the Primetime Emmy Award-winning series until 2018, which helped to establish her in the acting world.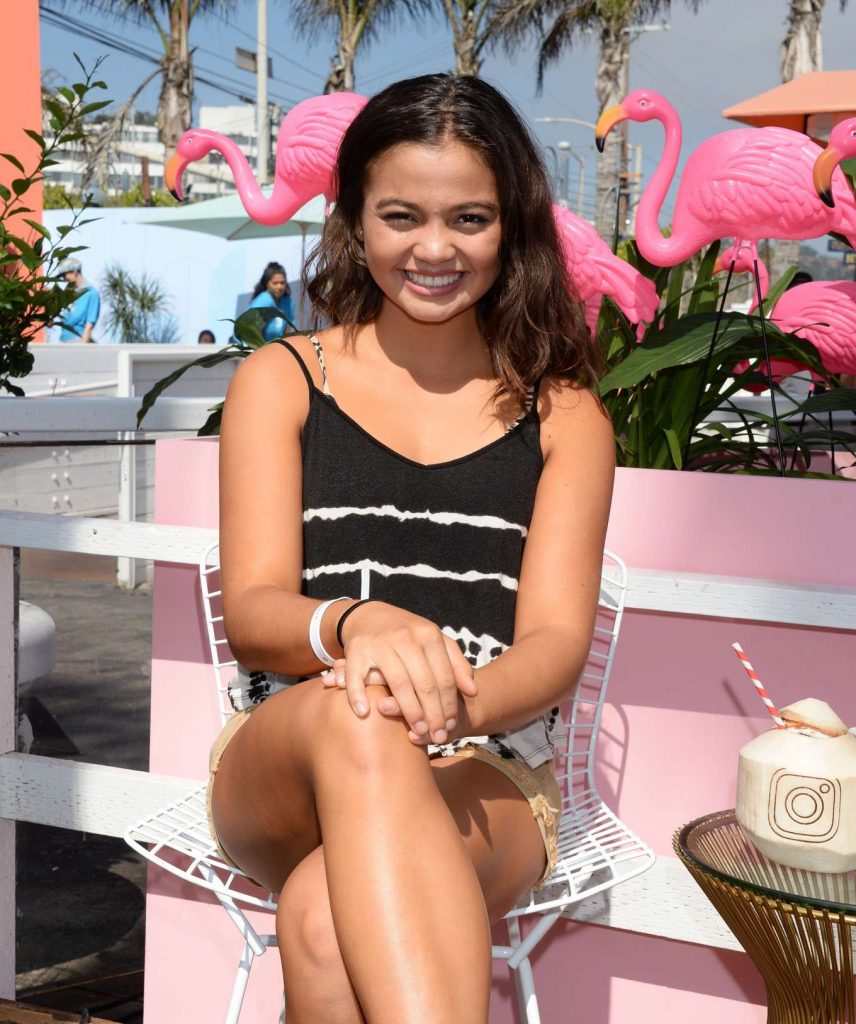 Rise to Prominence
Gradually, Siena was becoming more popular, and getting more roles; in 2016 she started playing Tiffany in the TV series "Teachers", while 2018 was her breakthrough year, as she first played Reagan Wills in the film "Alex & Me", the lead character, and then was chosen for the part of Sophia Miller in the TV comedy series "Star Falls", which launched her to stardom.
Most recently, Siena started portraying Nick in the TV comedy series "No Good Nick" (2019), which further contributed to her popularity and wealth.
To speak further of her accomplishments, Sienna is now working on several projects, including the film "Let Us In", which is currently in post-production, and the television film "Upside-Down Magic", scheduled for release in 2020.
Siena Agudong Net Worth
Siena's career has just started, but she has already made a name for herself with a few TV comedy series appearances, and has collected around 10 TV and film credits, all of which have increased her wealth. Siena's net worth has recently been estimated by the authoritative sources at just $50,000 which is not that impressive, but considering that she is 15 years old, undoubtedly her wealth will increase assuming that she continues her career.
Siena Agudong Personal Life, Boyfriend, Dating
Although she has become a popular actress, she hasn't been quite open about her personal life, but some information has become available. If you wondered if Siena is single or dating, then we are happy to reveal to you that Siena is in a relationship with the model, actor, and dancer Connor Finnerty. The two started dating in 2018 and have often shared pictures of themselves on social media.
Siena has a lot of interests – she likes to play drums, enjoys playing soccer, and loves indoor rock climbing.
Kind people: ..Siena there's a chairMe 24/7: no it's ok thank you *sits on ground cross cross applesauce*Pc: @rockingseaphotography

Posted by Siena Agudong on Sunday, March 10, 2019
Any other free time she spends at the beach, with her friends and family.
Siena Agudong Internet Fame
Over the years, Siena has expanded her popularity to social media platforms. On her official Instagram page she has shared pictures of herself and some of her recent career endeavors. Siena is also active on Twitter, on which she has updated followers on the newest season of the series "No Good Nick", among other posts. You can find Siena on Facebook as well, on which she has around 4,500 followers.
So, if you aren't already a fan of this prominent actress, then this is a perfect opportunity for you to become one, just skip over to her official pages, and see what she is up to next, both personally and professionally.
Siena Agudong Height, Weight, Body Measurements
Being just 15 years old, Siena's measurements are expected to change considerably over the years, but for now, she stands at 5ft, which is equal to 1.52m, while she weighs approximately 94lbs or 43kgs, and her vital statistics are currently 28-22-30 inches; she has brown eyes, while her hair is light brown.