• SwaggerSouls is a YouTuber with over 3.5 million subscribers
• His real name is Eric and he was born on the 24th February 1994 in Idaho, USA
• His YouTube career started in 2015 and he mainly uploads content related to video games such as "Counter Strike-Global Offensive", "Minecraft", and "Fortnite"
• He also has an active Twitch channel with over 365,000 followers
• His net worth is estimated to be $400,000 and his social media influence is mainly on Instagram and Twitter

Known for movies

Who is SwaggerSouls?
Are you a fan of video games, and spend your leisure time playing games on consoles and PCs and sometimes look for tutorials and funny gameplay videos? If yes, then you might have stumbled upon SwaggerSouls, a YouTuber who uploads content related to such video games as "Counter Strike-Global Offensive", "Minecraft", "Fortnite", and others. Since starting his career, he has attained over 3.5 million subscribers to his YouTube channel.
So, do you want to find out more about SwaggerSouls, from his real name to how he looks, then his childhood, and most recent career endeavors, to the facts of his dating life? If yes, then stay with us for a while, as we introduce you to this prominent YouTube star.
SwaggerSouls Wiki: Real Name, Age, Childhood, Education
SwaggerSouls is a rather secretive personality and hasn't revealed much from his personal life. We have discovered that his real name is Eric, and that he was born on the 24th February 1994 in Idaho, USA. Unfortunately, his last name, names and professions of his parents, whether he has any siblings or not, and information on his educational background haven't been made available to the media. Hopefully, he changes his mind and starts sharing more information about his life, before he became a YouTuber.
Career Beginnings
SwaggerSouls opened his YouTube channel in 2015, but it wasn't until 19th April 2016 that he uploaded his first video, "Casual Shoutcasting! | CSGO", and which now has over 300,000 views. He continued to upload new videos and gradually became more popular, but although the number of his subscribers increased, it took him two years to reach one million followers.  Nothing changed for SwaggerSouls as he continued to make new videos of "CS: GO" and "Minecraft" games, but then he also started playing other games, such as "Fortnite".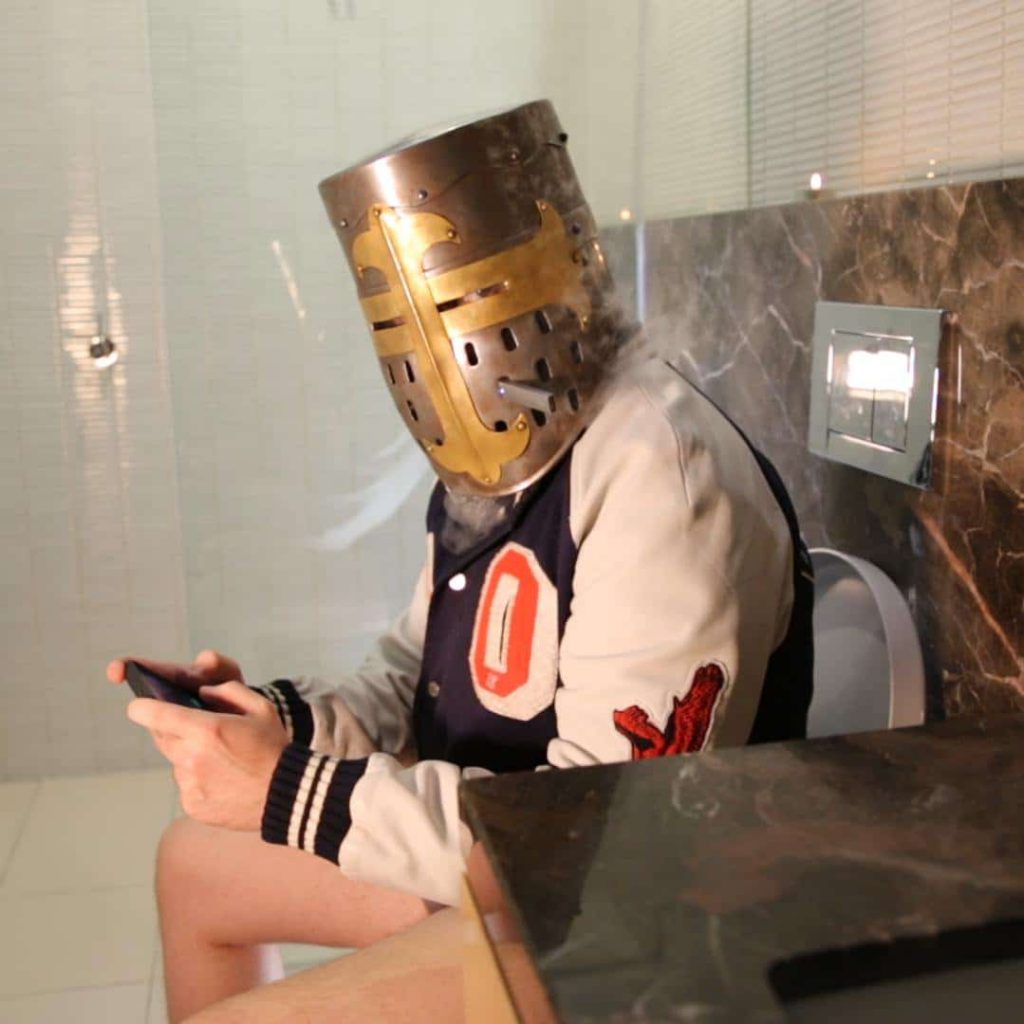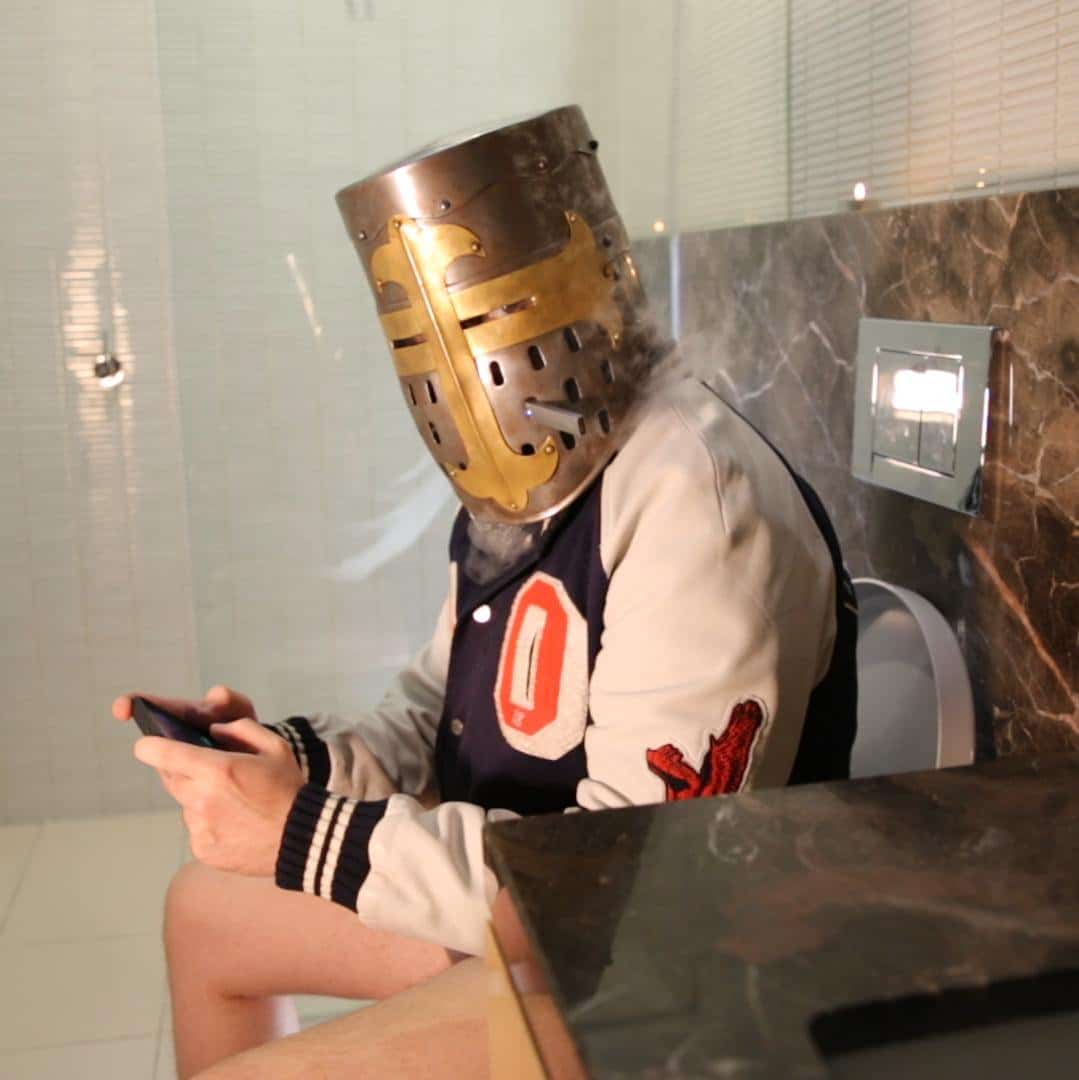 Rise to Stardom
Gradually SwaggerSouls was on his way to prominence as his influence on the whole YouTube community was becoming stronger. He reached two million subscribers in November 2018, only to continue with high popularity as the number reached three million in April 2019. His videos have more than 220 million views altogether – some of his most popular include "DATING HEYIMBEE IN VRCHAT", which has more than nine million views, "THE FACE REVEAL" with seven million, then "SAVING PRIVATE SMii7Y (PAVLOV VR)", with 6.5 million, and "MINECRAFT BUT IT'S IN VR" with more than 5.5 million views, among numerous others, all of which have contributed to his wealth.
Face Reveal
SwaggerSouls became known for wearing a medieval helmet in his every video, so no one could see his face. He made a special video "Face Reveal" for one million subscribers, but still he didn't show his face. He made yet another face reveal video, but this time he wore a hoodie under the helmet which covered most of his face. So, for now, SwaggerSouls' identity remains somewhat mysterious.
Career on Twitch
As his popularity was growing at a rapid pace, he was looking for new media to promote his endeavors, and as a result he opened a Twitch channel. He started uploading "Minecraft" gameplay videos, and attracting followers to his channel. Nowadays, he sometimes streams his live games, and he has over 365,000 followers, which also adds to his wealth.
SwaggerSouls Net Worth
Since launching his career, SwaggerSouls has become quite successful, which has increased his wealth to a large degree. So, have you ever wondered how rich SwaggerSouls is, as of mid- 2019? According to authoritative sources, it has been estimated that SwaggerSouls' net worth is as high as $400,000, which is rather decent, don't you agree? Undoubtedly, his wealth will increase in the upcoming years, assuming that he successfully continues his career.
SwaggerSouls Personal Life, Dating, Girlfriend
What do you know about SwaggerSouls' personal life? Well, this prominent YouTuber hasn't revealed much about his life outside his career, and as a result, no reliable information has been made available to the media about his love life. All we can say for now is that SwaggerSouls is single and focused on his rising career. Hopefully, he starts sharing more information about his personal endeavors as his fans are eager to know more about him.
SwaggerSouls Social Media Presence
Although YouTube has made him famous, he has since expanded his popularity to social media platforms, especially on Instagram and Twitter. His official Instagram page has more than 775,000 followers and he's often shared pictures from his personal life with his friends and colleagues, but he always wears his helmet. You can find him on Twitter as well, on which he has more than 625,000 followers, and has used his popularity to promote his career – he updated his fans the moment he hit three million subscribers.
? Releasing my own little collectible this weekend ?
If you want this little bitch in your house, retweet this and follow @youtooz
I'll pick winners on Thursday, good luck! pic.twitter.com/968g662Voz

— SwaggerSouls (@SwaggerSouls) June 23, 2019
He doesn't have an active Facebook page.
So, if you aren't already a fan of this prominent YouTuber, then this is a perfect opportunity for you to become one, just skip over to his official pages, and see what he is up to next.
Source:
IMDb
,
Wikipedia