• Taliesin Jaffe is an American voice actor, dubbing director, scriptwriter, and former child actor
• He is one of the characters from the "Critical Role" show
• He is a bisexual and has not confirmed any relationship status
• He has a net worth of $1 million
• He is active on social media platforms such as Twitter and Instagram
 
Who is Taliesin Jaffe?
Taliesin Jaffe is an American voice actor, dubbing director, scriptwriter, and former child actor as well, who has achieved stardom as the voice of characters from such anime shows as "R.O.D. the TV", and "Hellsing", among others. Also, he is one of the characters from the "Critical Role" show, in which he plays the highly-acclaimed board adventure game "Dungeons and Dragons", next to Matthew Mercer, Laura Bailey, Travis Willingham, Sam Riegel, Marisha Ray, and Liam O'Brien.
So, do you want to find out more about Taliesin Jaffe, from his childhood years to most recent career endeavors, including his personal life as well? If yes, then stay with us for the length of the article, as we introduce you to this prominent voice actor.
Taliesin Jaffe Wiki: Age, Childhood, and Education
Taliesin Jaffe was born on the 19th January 1977 in Los Angeles, California USA, the son of actor and producer Robert Jaffe and casting director and actress, Nina Axelrod. His grandfather was Academy Award-nominated screenwriter and producer George Axelrod, known for "Breakfast at Tiffany's" and "Manchurian Candidate", among other films. Unfortunately, he hasn't shared anything else from his childhood, including whether he has siblings or if he is a single child, and his educational background also remains unknown to the media. Hopefully, Taliesin eventually reveals more about his early years.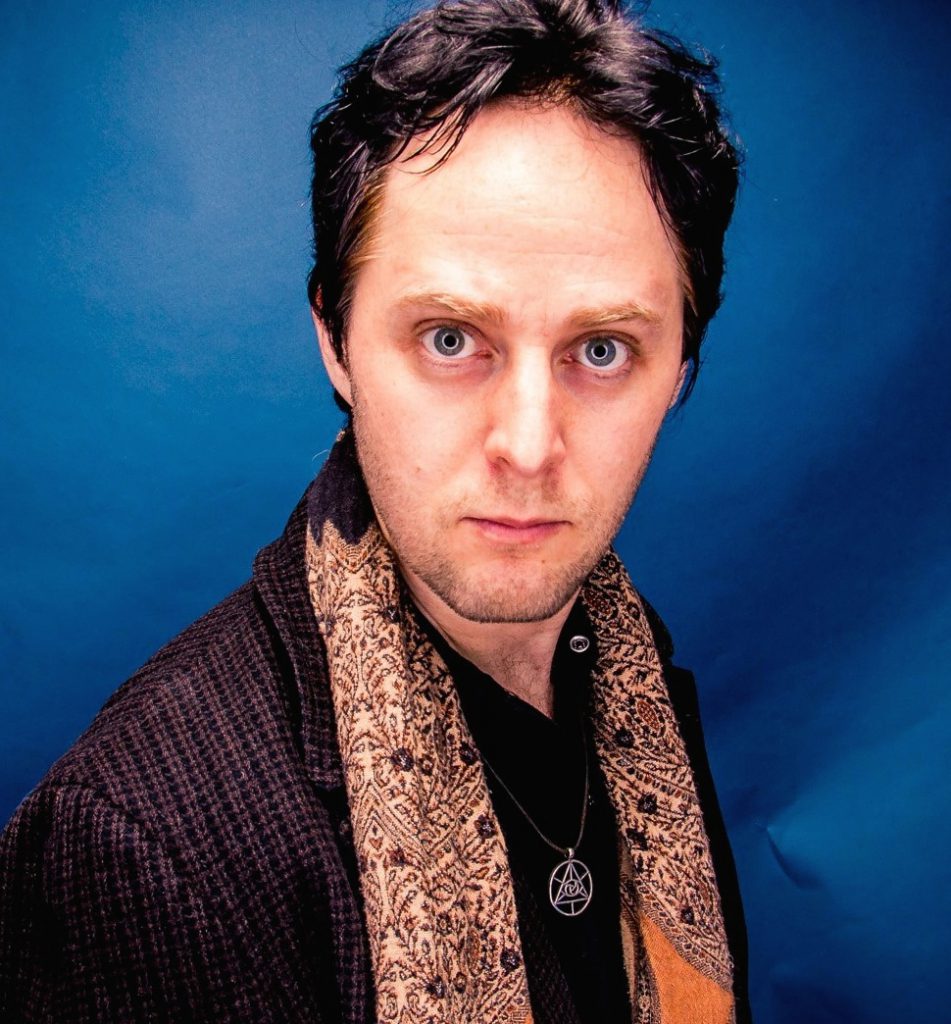 Career Beginnings
Taliesin's career started in 1983 with the role of Kenny Butler in the comedy-drama film "Mr. Mom", starring Michael Keaton, Teri Garr and Frederick Koehler, and the following year featured in the five times Academy Award-nominated sci-fi mystery film "2010: The Year We Make Contact", with Roy Scheider, John Lithgow and Helen Mirren as stars of the film.
He enjoyed success as a child actor in the '80s, and in 1986 he starred in the thriller film "Child's Cry", next to Lindsay Wagner and Peter Coyote, and from 1987 until 1989 starred in the TV series "She's the Sheriff" as Kenny Granger. It was in the early '90s, that he turned to voice acting, and since then has  had more than 120 voice acting roles, and has also served as director and writer.
Rise to Prominence
Once he switched his focus to voice acting, Taliesen was on his way to becoming a national sensation. His first role was as Frog Demon in the TV mini-series "3×3 Eyes" in 1991, and first major part in the anime series "Burn-Up Excess" in 1997, while two years later he was the voice of Doctor in the mini-series "Amazing Nurse Nanako". The number of voice roles increased over the years, and he started getting more prominent voice roles such as Preta Ghoul in the anime series "Black Cat" (2005-2006), and then featured in "Ergo Proxy" in 2006, but it was voice roles in "R.O.D the TV" and "Hellsing" that made him extremely popular. Also, since 2015 he has been a part of the show "Critical Role", among other "Dungeons and Dragons" players, which can be seen on the Twitch channel Critical Role.
Taliesin Jaffe Net Worth
Since launching his career, Taliesin has become a household name when it comes to voice-over work of manga and anime cartoons, which made him a star. His success has increased his wealth to a large degree, so have you ever wondered how rich Taliesin Jaffe is, as of mid- 2019? According to authoritative sources, it has been estimated that Jaffe's net worth is as high as $1 million, which is quite decent, don't you agree? Undoubtedly, his wealth will increase in the upcoming years, assuming that he successfully continues his career.
#Vote pic.twitter.com/CvJL8S6MhW

— Taliesin Jaffe (@executivegoth) November 6, 2018
Taliesin Jaffe Personal Life, Dating, Gay, Boyfriend
What do you know about the personal life of this prominent voice actor? Well, Taliesin isn't very open when it comes to sharing details from his personal life, but we have still managed to discover some interesting facts about him. Well, back in 2017 Taliesin announced that he is bisexual,, but unfortunately hasn't revealed his current relationship status, though media has him connected with voice actress Erika Ishii. However, neither Taliesin and Erika have confirmed their romance, but also didn't deny the rumours. Hopefully, he soon comes out with more information about his love life.
Taliesin Jaffe Social Media Presence
Since starting his career, Taliesin has become a social media star, and has built up a decent fan base on social media platforms, especially Twitter and Instagram. His official Twitter page has more than 220,000 followers, with whom he has shared his most recent career endeavors, such as the newest episode of "Critical Role", among other posts. Taliesin is also quite popular on Instagram, on which he has more than 90,000 loyal fans with whom, in addition to career endeavors, has also shared details from his personal life.
So, if you aren't already a fan of this prominent voice actor, dubbing expert, writer, and director, then this is a perfect opportunity for you to become one, just skip over to his official pages, and see what he is up to next, both personally and professionally.