Lil Man J is an American rapper and social media personality, who caught the public's attention with his hit single "Cap Freestyle." He's also widely known for mimicking the American rapper and singer-songwriter, Lil Baby.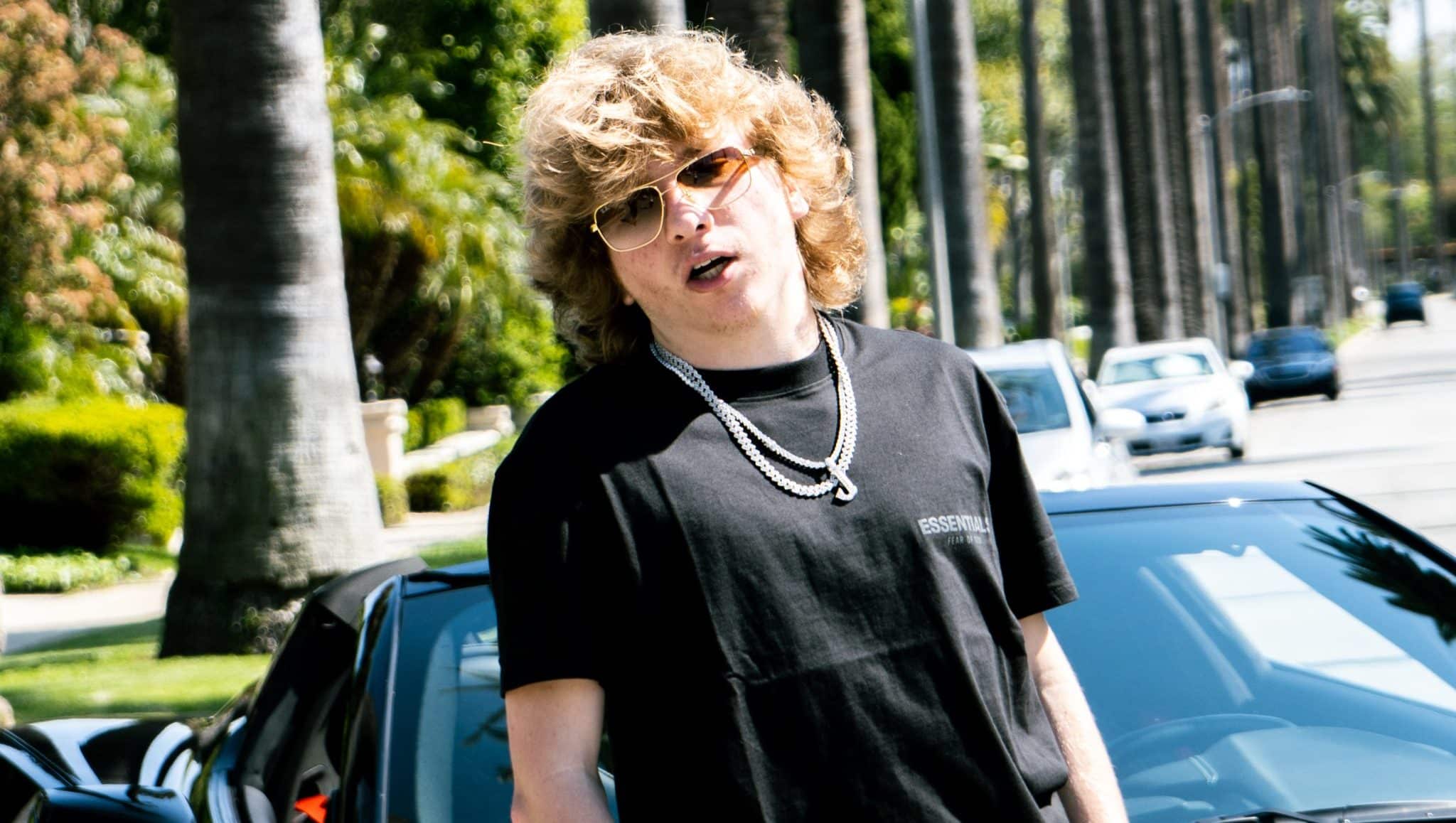 Age, Early Life, and Education Background
Lil Man J was born Jack Benfield in Clover, York County, South Carolina, under the Gemini zodiac sign on 17 June 2005, which makes him 18 years old as of 2023. He has a brother named JJ Benfield who goes by the usernames @jj_benfield and @jj_ben on Instagram and TikTok respectively. Lil Man J also has a sister, but whose name remains unknown. Benfield developed an interest in music, especially rapping when he was 10 years old. He began recording rap songs shortly after his parents bought him his first iPhone and headphones. Lil Man J has revealed that he was raised in a humble background, and that his parents always taught him about the value of hard work.
Lil Man J has kept his educational background undisclosed. He matriculated from high school in 2022; it's unclear whether he's joined college. When he was in his late teens, Lil Man J worked a couple of odd jobs, including detailing cars, to afford his studio fees.
Career Beginnings and Rise to Stardom
Lil Man J was 13 years old when he began recording rap songs on Apple's digital audio workstation software, GarageBand. The Clover native began posting his songs on several Digital Service Providers (DSPs)  -including Apple Music and iTunes – when he was 14 years old. His talent, drive and dedication have seen him catch the attention of numerous independent record labels. J predominantly focuses on melodic rap (a hip-hop sub-genre) and draws inspiration from various artists including the American rapper, Polo G. Two of J's earliest singles include "Making Bands" and "Promises," which were both released in 2019.
J has secured time at an undisclosed Charlotte, North Carolina-based studio, where he recorded the 2020 vital track "Imma Be Alright", which was composed in regard to J's personal struggles, and has been streamed over 70,000+ times. Lil Man J showcased his flexibility and willingness to try his hand at different styles and rhythms with his single "Pretty Girl," which was also well-received. Some of his other popular 2020 releases include "Simple Man," "Run Up the Beat," and "Come at Me." On 8 June 2022, aged 17, J caught the public's attention with his song "Cap Freestyle," which soon went viral, maintaining a top five position on Spotify's list of Viral 50 charts for a few days.
"Dominoes"
In 2023 J released the song "Dominoes" delivering a powerful message about strength and resilience – just like the group of tile-based games, J, who has various medical conditions, doesn't shy away from confronting challenges – he always emerges victorious, "Dominoes" is a follow-up of the hit track "Cap Freestyle." The single has gained traction, especially on digital radio stations across Florida, Connecticut, and the Washington metropolitan area (the DMV), and has received at least 1000 spins in a week. Moreover, "Dominoes" maintained a one-month presence on the Top 200 Global Airplay Chart, and has reached as high as position 164. Some outlets have described the viral track as 'more than just a catchy tune with a captivating beat; it's a source of inspiration.' Some of the J's popular 2023 releases include "Internet," "So Real," and "Sunrise."
Does Lil Man J Sound Like Lil Baby?
On 20 July 2022, J uploaded the YouTube Tutorial "Making A Type Lil Baby Song In 30 Seconds!!!" The video went viral, and has so far garnered 1.1 million views. On an Instagram post shared by the user @ourgenerationmusic, which shows a section of J's video, the American rapper, Lil Baby commented, questioning whether Lil Man J was real or just a parody act. J often mentions Lil Baby in his songs – in the song "Cap Freestyle," he raps 'Tryna act Black but I'm White as can be/Yeah, I'm White Lil Baby no one harder than me.'
Lil Baby was born Dominique Armani Jones, in December 1994, in Atlanta, Georgia. He rose to stardom in 2017 after he released the mixtape "Perfect Timing." He's collaborated with various famed artists including Drake, with whom he released the song "Yes Indeed," for his debut album "Harder Than Ever." Some of Lil Baby's popular singles include "Street Gossip" and "Drip Too Hard." He's a recipient of a Grammy, two BET, and an MTV Award.
Social Media Presence
Lil Man J launched his self-titled YouTube channel on 11 September 2019. He posts a wide array of videos ranging from rapping tutorials to music videos, and his most viewed clips are the official music videos for the songs "Freestyle" and "Dominos," which have over 6.7 million and almost 950,000 views respectively. J has over 646,000 subscribers, and has posted over 400 videos, which have accumulated a total of over 257 million views as of late 2023.
Lil Man J is active on Instagram (@reallilmanj) with over 313,000 followers. He joined Twitter (@reallilmanj) in January 2022 and has garnered nearly 1,200 followers as of late 2023. Moreover, he frequently posts on TikTok (@reallilmanj), on which he has over 1.6 million followers, and nearly 45 million likes.
Lil Man J has nearly 520,000 Spotify listeners monthly.
Personal Life
Lil Man J is a very private person who rarely speaks about his romantic life. He's reportedly single without any children as of 2023, seemingly solely focused on his music career.
Health Problems
Lil Man J suffers from several physical disabilities. He has scoliosis (where one's spine twists and bends to the side) and a cleft palate (a birth defect for a child born with a cleft (opening in the mouth's roof)). Moreover, he suffers from Distal Arthrogryposis (a disorder causing joint deformities) and clubfoot (a birth defect affecting feet bones, and muscles). The conditions haven't deterred the budding artist from achieving his goal. He's remained strong and resilient, which has seen him make a name for himself in the music industry.
Height, Weight, and Physical Appearance
Lil Mn J is of White ethnicity, and has black hair and a pair of brown eyes; he's 5ft 6ins (1.68m) tall. The rapper's weight remains unknown.
Net Worth
Lil Man J has collaborated with numerous famous artists, which has seen him expand his reach and gain exposure to more audiences. Various media outlets have described him as a 'force to be reckoned with.' J makes money through record deals and collaborations and is worth approximately $500,000, as of 2023.