Who is Oracene Price?
American tennis coach Oracene 'Brandy' Price was born under the zodiac sign Aries on 3 April 1952, in Saginaw, Michigan USA. She's perhaps known best for being the mother and coach of two of the most successful female tennis players in the world: Serena Jameka Williams and Venus Ebony Starr Williams.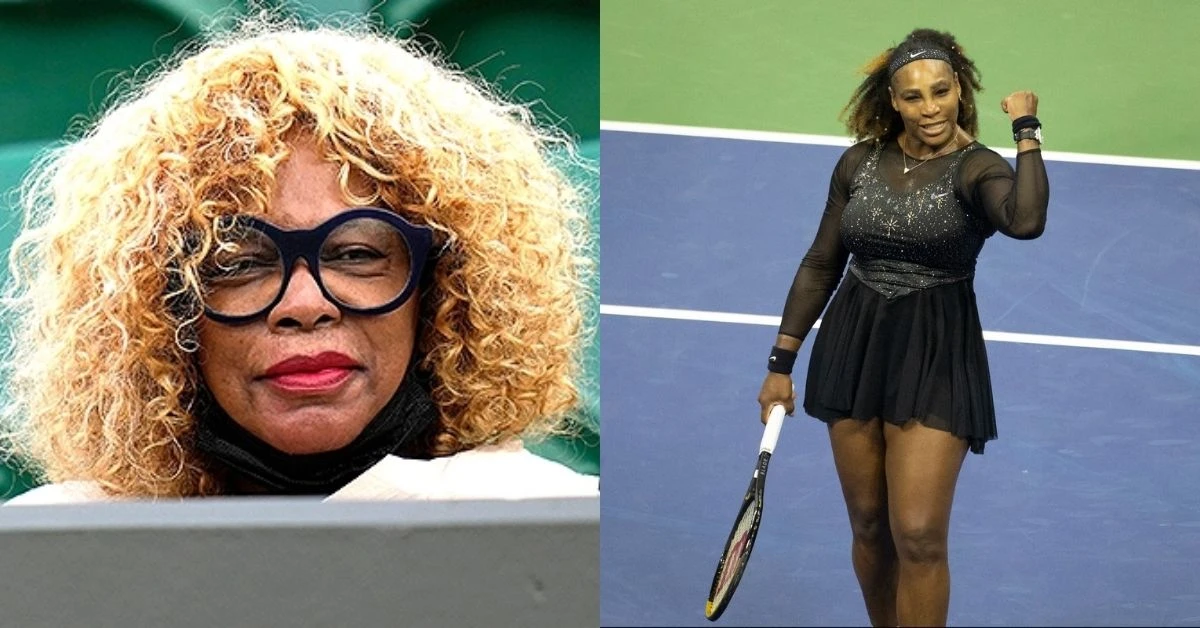 Education and early life
Oracene was raised in Saginaw by her father who was an automotive worker, and mother who was a housewife, however, because Oracene respects their privacy, no other details have been disclosed about them, including their names. Oracene's yet to speak about having siblings and seems to be an only child.
She studied at Buena Vista High School, and was into several activities during her time there, as she played tennis, danced and appeared in a couple of school plays. Oracene matriculated in 1970 and was then persuaded by her parents to continue working on her career, thus enrolling at Western Michigan University; Oracene graduated with a Bachelor's degree in 1974.
She went on to work several jobs to financially support herself and her family, including being a nurse.
Coaching career
Oracene's coaching career has been overshadowed by being the mother of Serena and Venus, and it's known that she wasn't a coach in a traditional sense but together with her husband rather helped, build her daughters' self-esteem and outside interests.
Oracene taught her children to remain calm under pressure by teaching them that 'there's no such thing as pressure'; she's stated that pressure is the thing that black Americans have always had, so that it's no longer pressure but simply life. Oracene and the girls' father Richard Williams never raised their voice to their daughters, and many tennis critics have stated that the girls' longevity is to be attributed to their parents.
Despite Oracene and Richard's separation by 2000, they still remained equally involved in their daughters' careers.
Oracene was portrayed by Aunjanue Ellis in the critically acclaimed 2021 biographical sports movie "King Richard", which starred Wil Smith, Aunjanue and Jon Bernthal, and was directed by Reinaldo Marcus Green. It follows the lives of Serena and Venus, as well their parents' lives, and the movie won 49 of its 186 award nominations, including an Oscar win for Best Performance by an Actor in a Leading Role (Will Smith).
Serena and Venus' achievements
The two women have won numerous competitions and they usually thank their parents for their success in the interviews following the victories.
Serena's won two Hopman Cups, a Career Golden Slam – Singles and seven Australian Opens; she's also won three French Opens.
They've together won at Wimbledon 12 times, eight times the US Open and six times at Women's Tennis Association (WMA) Tour Championships; the sisters have also won two Olympic gold medals. They've won WTA Premier Tournaments and WTA Tier I Tournaments 28 times, and some of their other achievements include winning the Australia Open four times, Career Golden Slam – Doubles and Fed Cup Championships.
Most popular YouTube videos
Oracene doesn't have a YouTube channel, but she and her daughters are nevertheless popular on the network because numerous users have posted videos of them onto the network; most of these are about Serena and Venus' success in tennis, while others aim to provide an insight into their family life. We'll be covering the three most popular videos amongst these, as they've contributed to Oracene and her daughters' internet popularity.
The #1 video "Serena & Venus Williams' Mom Shares Secret To Raising Strong Women" was posted by TODAY on 21 August 2019 and has since been watched close to 450,000 times; it features Serena and Venus speaking about the advice which their mother has given them.
The second most popular video "Venus Williams Biography | Life Style | Car Collection | New Worth | House" was posted by Tatuve Tk on 12 July 2017 and has since been watched more than 330,000 times; it provides an insight into the life of Venus.
The #3 video "Serena Williams Family [Parents, Sisters, Husband]" was posted by Tennis Plus on 3 April 2022 and has been viewed over 220,000 times; it covers the life of Serena.
Love life and spouse
Oracene's been married twice. Her first husband was American non-celebrity Yusef Rasheed but not many details have been disclose, except that they have three children together: their first daughter Yetunde Hawanya Tara Price was born on 9 August 1972 and was murdered in a drive-by shooting on 14 September 2003, aged 31. Their second daughter Lyndrea Price is today a web designer, while their third daughter Isha Price's a lawyer.
The marriage ended with Yusef's death in 1979.
Oracene was working as a nurse when she met Richard Williams; they went on to marry and she gave birth to Venus on 17 June 1980, with Serena following on 26 September 1981. Oracene and Richard separated by the year 2000, and their divorce was finalized in 2002.
There are no other men whom Oracene's perhaps been with, that we know about; she seems to be unattached as of September 2023, has been married twice and has three daughters (one deceased) with her first husband Yusef Rasheed, and two daughters with her second husband Richard Williams.
Interesting facts and hobbies
Oracene isn't active on Instagram, but can often be seen featured in her daughters' Instagram pictures; Serena's followed by more than 17 million people on the network and has posted over 2,100 pictures and videos, while Venus' account numbers more than two million followers and close to 1,000 pictures uploaded onto it.
Oracene and her daughters are philanthropists, and they've travelled together for charity work to Senegal and Kenya, helping build schools there.
One of Oracene's favorite actors is Will Smith, and some of her favorite movies include "The Pursuit of Happyness", "I Am Legend" and "Emancipation".
Appearance and net worth
Oracene's age is 71. She has brown eyes and hair but usually dyes her hair blonde; she weighs around 155lbs (70kgs) and is 5ft 7ins (1.7m) tall.
Oracene's net worth's been estimated at over $1.5 million, as of September 2023, while her daughter Venus' net worth's been estimated at over $95 million, and Serena's at more than $300 million.