Who is Steven Strait?
Steven is an American actor and model, possibly best known for his role as D'Leh in the 2008 film "10,000 BC". He also starred as Stevie Evans in the TV series "Magic City" (2012-2013), in addition to several other notable roles he has had in his career.
Steven Strait will be a guest at the March 17th-19th, 2023 Collective Con in Jacksonville, FL!

Known for his roles as James Holden in #TheExpanse, Stevie Evans in #MagicCity, Warren Peace in #SkyHigh, and more!

He will be joined by The Expanse co-star, Wes Chatham. pic.twitter.com/hRyggFoLkG

— Collective Con (@CollectiveConFL) January 4, 2023
Steven Strait Wiki: Age, Childhood, and Education
Steven Strait was born on 23 March 1986, in New York City, USA, the son of Richard Dyer Strait and his wife Jean. Of Dutch and Italian ancestry, he first attended Village Community School for grades K-8 in Greenwich Village. After this, he got his high school education at Xavier High School, and would later take acting classes at the Stella Adler Studio of Acting. Furthermore, he studied acting at the Black Nexxus Acting Studio in New York City. He began performing in school plays, which immediately sparked his interest in pursuing acting as a profession, and he eventually moved to California to pursue an acting career.
Career Beginnings
Before making his professional debut, Steven was a teen model. He appeared in several magazines, such as Spoon, Details, Hollister Co, L'uomo Vogue, and Pop magazine, among others, working with respected photographers, including Herb Ritts, Ellen von Unwerth, and Bruce Weber.
In 2001, Steven Strait made his TV debut in the series "Third Watch". He portrayed Teenage Bobby in the episode entitled "Requiem for a Bantamweight". Four years later, Steven Strait secured his first major role in the film "Sky High", in which he played Warren Peace. The movie also starred Michael Angarano as Will Stronghold, a teenager with superhero parents who attends a school for aspiring superheroes.
The same year, Steven took on the role of Luke Falcon in the film "Undiscovered", sharing the screen with co-stars Pell James and Ashlee Simpson. The romantic drama follows the journeys of aspiring musicians as they chase fame, grapple with love, and pursue their dreams.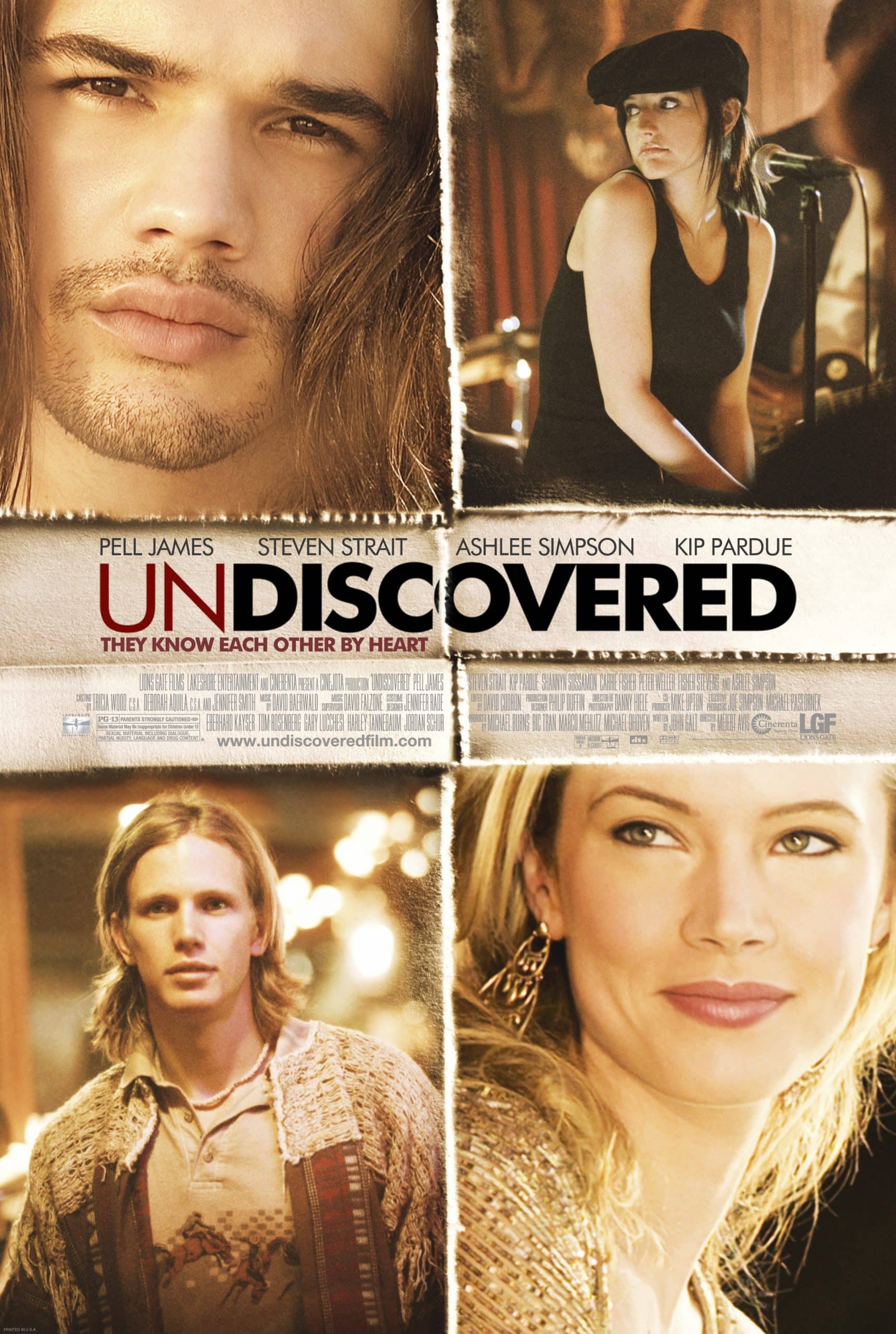 Rise to Stardom
Steven Strait's career continued to thrive in the latter half of the decade, beginning with his role as Caleb Danvers in the 2006 film "The Covenant". Alongside co-stars Sebastian Stan and Taylor Kitsch, the movie unfolds a gripping tale of a group of young male witches.
Then in 2008, Steven took on the role of D'Leh in the epic adventure film "10,000 BC". Co-starring Camilla Belle and Cliff Curtis, the movie transports audiences to prehistoric times. D'Leh leads a courageous mission to rescue his kidnapped love while facing daunting challenges, including encounters with fearsome creatures and so epic battles.
Shortly afterwards, Steven portrayed Michael Colson in the 2008 film "Stop-Loss", which also featured Ryan Phillippe and Channing Tatum. The film tells the story of soldiers who are involuntarily recalled to serve in Iraq, and their struggles to cope with the harsh realities of war, then the challenges of returning to civilian life after their tours of duty.
In the 2009 film "City Island", Steven Strait played Tony Nardella alongside Andy Garcia and Julianna Margulies. The movie revolves around a dysfunctional family living on City Island in the Bronx, with secrets and unexpected connections unraveling.
Three years later, Steven took on a new challenge as the main star in the horror film "After". Alongside co-stars Karolina Wydra and Sandra Ellis Lafferty, the movie unfolds as a suspenseful thriller set in a hospital after a catastrophic event.
Success with "Magic City"
Steven Strait's portrayal of Steven "Stevie" Evans in the TV series "Magic City" in 2012 and 2013 was a turning point in his career, propelling him to stardom. Set against the backdrop of 1959 Miami Beach, the show followed the life of hotel owner Ike Evans, portrayed by Jeffrey Dean Morgan. His performance received critical acclaim, and contributed significantly to his growing recognition in the entertainment industry.
Other Projects and "Expanse"
In the 2013 film "Sleeping with the Fishes", Steven Strait shared the screen with Melissa Navia, Gina Rodriguez, and Priscilla Lopez. Directed and written by Nicole Gomez Fisher, the movie follows a woman's journey of self-discovery amidst the colorful dynamics of her eccentric family.
His next big project came in 2015, when he began portraying James Holden in the TV series "The Expanse", lasting through 2022. The science fiction series is set in a future in which humanity has colonized the solar system, leading to political tensions and conflicts. Steven Strait's character, James Holden, is a central figure in the series, initially serving as the executive officer of the ice hauler Canterbury, and later becoming a key player in interplanetary politics and conflicts.
The show also featured prominent stars such as Thomas Jane, Dominique Tipper and Wes Chatham, among others. He was particularly praised for his work on the show; in addition he served as a producer.
Concurrently, he had several other projects under his thumb. In 2016, he starred alongside actors Zachary Knighton and Kate Siegel in the film "Hot". Directed by Victor Warren, the movie is set in an apocalyptic future Los Angeles, plagued by a deadly virus.
Next, he worked on the 2019 film "Life Like", alongside Drew Van Acker and Addison Timlin. Directed and written by Josh Janowicz, the movie tells the story of an idealistic and attractive young couple who acquire a remarkably life-like robot to assist with their daily lives. However, as they form a closer bond with the robot, their perception of humanity begins to shift, leading to intriguing and thought-provoking events.
The same year, Steven appeared with Anna Camp and Joe Lo Truglio in the drama film "Here Awhile". Directed by Tim True, the movie tells the poignant story of Anna, whose terminally ill, and who returns to Oregon to reconnect with her estranged brother, while also seeking to put the Death with Dignity Act into action.
Steven is currently working on the upcoming horror thriller film "Body Language", in which he'll star alongside Christina Milian and Annie Gonzalez. Directed by Cory Miller and written by Robert Belushi and Cory Miller, the story revolves around a woman with a talent for reading body language. The film is currently in pre-production, without a premiere date set yet.
Net Worth
According to authoritative sources, Steven Strait's net worth is estimated at over $5 million as of mid-2023.
Personal Life, Married, Wife, Children
Steven Strait was married to actress Lynn Collins from 2007 until 2013. The couple started dating when he was only 17 years old, while Lynn was 25 at the time.
Since their divorce, Steven has been silent on his personal life, and there is no reliable information on his love life.
Appearance and Body Measurements
Steven Strait has black hair and dark brown eyes. He stands at a height of 6ft 2ins (1.88m), while he weighs approximately 190lbs (85kgs). His vital statistics are 38-32-13.