Who is Pauletta Washington?
Pauletta is an American actress and producer, perhaps best known for her roles in films such as "Beloved" and "The Wilma Rudolph Story", as well as her appearances in TV series, including "The Parkers" and "Happily Ever After: Fairy Tales for Every Child", in addition to several other projects on which she's worked.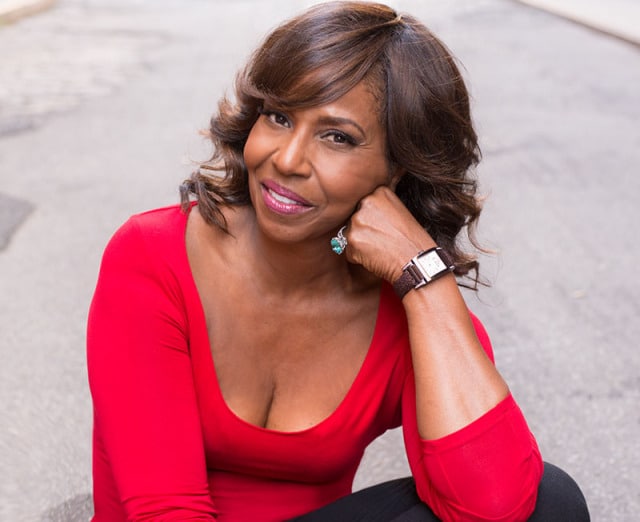 Wiki: Age, Childhood, and Education
Pauletta Pearson was born on 28 September1950, in Newton, North Carolina, USA; she has a sister named Rita Pearson, who is also an actress. She comes from an academic family, with her father, Phairlever W. Pearson working as a school principal, and her mother, Arletta DuBois Smallwood Pearson, as a teacher.
Pauletta showed an early talent for piano, which led her to participate in piano competitions from a young age. She continued her education at respected institutions, including the North Carolina School of the Arts, where she honed her musical abilities. Later, she pursued further studies at The Juilliard School in New York City, additionally, she engaged in graduate studies at the University of North Texas, further enhancing her musical skills.
Career Beginnings
Pauletta Washington's entry into the entertainment industry began in musical theater before transitioning to television. In 1977, she made her TV debut in "Wilma", meeting Denzel Washington on the set. She portrayed Mae Faggs in the film, which told the inspiring story of American sprinter Wilma Rudolph, who won three gold medals on the track at the 1960 Rome Olympics after overcoming physical challenges.
Pauletta continued her television career, notably appearing as Terri Angelou in two episodes of "The Parkers" in 2003 and 2004. In 2017, she returned to the screen in "She's Gotta Have It", portraying Miss Ella Chisholm in the series that explored the life and relationships of a young woman in Brooklyn.
Her prominence in the industry grew with her role as Rachel Franklin in the 2021 TV series "Genius", which delved into the life and legacy of the iconic artist Aretha Franklin. In 2022, Pauletta took on the character Mama Lu in "Reasonable Doubt", a series that explored complex legal cases and the pursuit of justice.
We are #UNTProud to see Pauletta Washington in "Genius: Aretha," now streaming on Hulu. Washington, a talented pianist, attended @untcom as a graduate student in the early 1970s before she went to New York City to pursue a career in theater.https://t.co/h1n8fEz4vE

— North Texan (@NorthTexan) March 30, 2021
Relationship With Denzel Washington, Marriage, Children
Their initial meeting marked the beginning of a romantic journey as they started dating shortly thereafter. Denzel subsequently proposed to Pauletta three times before she accepted, making his first proposal after a year of courtship, which she declined. Despite the rejection, Denzel proposed a second time, only to face rejection once more. It was on his third attempt that Pauletta finally agreed to marry him; they exchanged vows on 25 June 1983.
The couple has four children together – John David, Katia, Malcolm and Olivia Washington. John David has followed in his parents' footsteps and pursued a career in acting, gaining recognition for his roles in acclaimed films such as "BlacKkKlansman" and "Tenet", establishing himself as a talented actor in his own right.
Philanthropy
Pauletta Washington is actively engaged in philanthropic endeavors. She's a member of The Brain Trust of Cedars-Sinai, a group dedicated to raising awareness and funds for brain care and research. Both Pauletta and Denzel Washington have been committed to this organization for over two decades.
Furthermore, the Washington family has established the Pauletta and Denzel Washington Gifted Scholars Program. This program serves as a community outreach initiative, providing opportunities for undergraduate, graduate, and medical students interested in science to participate in research projects within the field of neurosciences at Cedars-Sinai.
Net Worth
According to authoritative sources, Pauletta Washington's net worth is estimated at $10 million as of mid-2023.
Appearance and Body Measurements
Pauletta Washington has black hair and brown eyes. She stands at a height of 5ft 10ins (1.78m), weighs approximately 150lbs (68kgs), with vital statistics of 39-29-43, and bra size 37E.
Pauletta Washington's Husband, Denzel Washington Short Bio
Denzel Hayes Washington Jr. was born on 28 December 1954, in Mount Vernon, New York State. His mother, Lennis "Lynne", was a beauty parlor owner from Georgia, and his father, Denzel Hayes Washington Sr., was a Pentecostal minister from Buckingham County, Virginia, who also worked for the New York City Water Department and S. Klein department store.
Denzel's early life was marked by a significant decision made by his mother when he was 14. After his parents' divorce, she sent him to the Oakland Military Academy in New Windsor, New York, to steer him away from a potentially troubled path. Denzel later acknowledged that this choice changed the course of his life, as many of his former peers ended up in prison.
He continued his education at Mainland High School in Daytona Beach, Florida, from 1970 to 1971. His initial dream was to attend Texas Tech University due to his love for their Red Raiders sports team. However, he eventually earned a Bachelor of Arts degree in Drama and Journalism from Fordham University, New York City in 1977, where he also played collegiate basketball under coach P. J. Carlesimo.
After briefly working as a creative arts director at a summer camp in Lakeville, Connecticut, Denzel's acting potential was recognized during a talent show. He returned to Fordham University, this time to study acting at the Lincoln Center campus. There, he took on significant roles in productions such as Eugene O'Neill's "The Emperor Jones", and Shakespeare's "Othello".
Subsequently, he attended the American Conservatory Theater in San Francisco, California, for a year before heading back to New York to embark on his professional acting career.
Denzel Washington's career in the entertainment industry has spanned over four decades, and he has included numerous accolades and awards. He started in theater, gained recognition for his role in the medical drama series "St. Elsewhere", and delivered acclaimed performances in films such as "A Soldier's Story," "Cry Freedom", and "Glory", for which he won an Academy Award for Best Supporting Actor.
His career continued to soar with lead roles in movies such as "Malcolm X", "The Pelican Brief", "Philadelphia", "Training Day", and "Remember the Titans." Denzel also made a significant mark in action films with titles such as "Man on Fire", "Unstoppable", and "The Equalizer" trilogy.
In addition to his film success, Denzel Washington received a Tony Award for his role in the Broadway revival of August Wilson's "Fences" in 2010, which he also directed and produced for the film adaptation in 2016. He returned to Broadway for other notable revivals, and continues to be a prominent figure in the entertainment industry.
Throughout his illustrious career, Denzel Washington has earned numerous awards, including Tony, Golden Globe, and Oscars, lifetime achievement honors such as the Cecil B. DeMille Lifetime Achievement Award, and the AFI Life Achievement Award. He is widely regarded as one of the greatest actors of the 21st century, and in 2022, he received the Presidential Medal of Freedom for his contributions to the arts and society.
Denzel Washington's net worth is estimated at $280 million, as of mid-2023.