Who is Ana Tena?
Popular Mexican actress Ana Luisa Tena Nava was born under the zodiac sign Pisces on 19 March 2004, in Mexico. She's appeared in 12 TV series and no movies, and is perhaps known best for starring as Dolores 'Lola' Garcia in 71 episodes of the 2023 drama series "El Amor Invencible", which also starred Daniel Elbittar, Danilo Carrera and Angelique Boyer, and was created by Pablo Ferrer Garcia-Travesi; the series follows a woman who's torn apart between two men as she loves them both.
Education and early life
Ana was raised alongside her younger sister Isabelle Tena in Mexico, by their parents about whom Ana's yet to speak in public because she respects their privacy; it's believed that her mother's a seamstress and her father a factory worker, but this remains unconfirmed.
Ana was only 12 when she launched her acting career, playing Mariana Garjola Nina in the 2016 episode "Nuestra Gente" of the popular musical comedy series "El Vato", which was created by Jorge Dorantes in 2016 and today stars Ricardo Polanco, Cristina Rodlo and El Dasa. It follows the lives of members of a new band and the series won a 2018 International Emmy Award for Non-English Language US Primetime Program. Ana's been active in the entertainment industry ever since.
Upon completing her elementary education in 2018, Ana and her family moved to Los Angeles, California USA, so that she could continue working on her acting career; she attended a local high school in Los Angeles; upon matriculating in 2022 she didn't enroll at college.
Roles in TV series
Ana portrayed a supporting character in a 2016 episode of the popular drama "Yago", which starred Flavio Medina, Gabriela de la Garza and Ivan Sanchez, and follows Omar whose friends have framed him for murder, while he's now managed to escape with the help of a mysterious old man.
In 2017, Ana portrayed Young Aurora in two episodes of the romantic drama "Mi Adorable Maldicion", which starred Maya Mishalska, Pablo Lyle and Renata Notni, and follows Aurora who's been cursed because of her dark past, while she's now fallen in love with Rodrigo.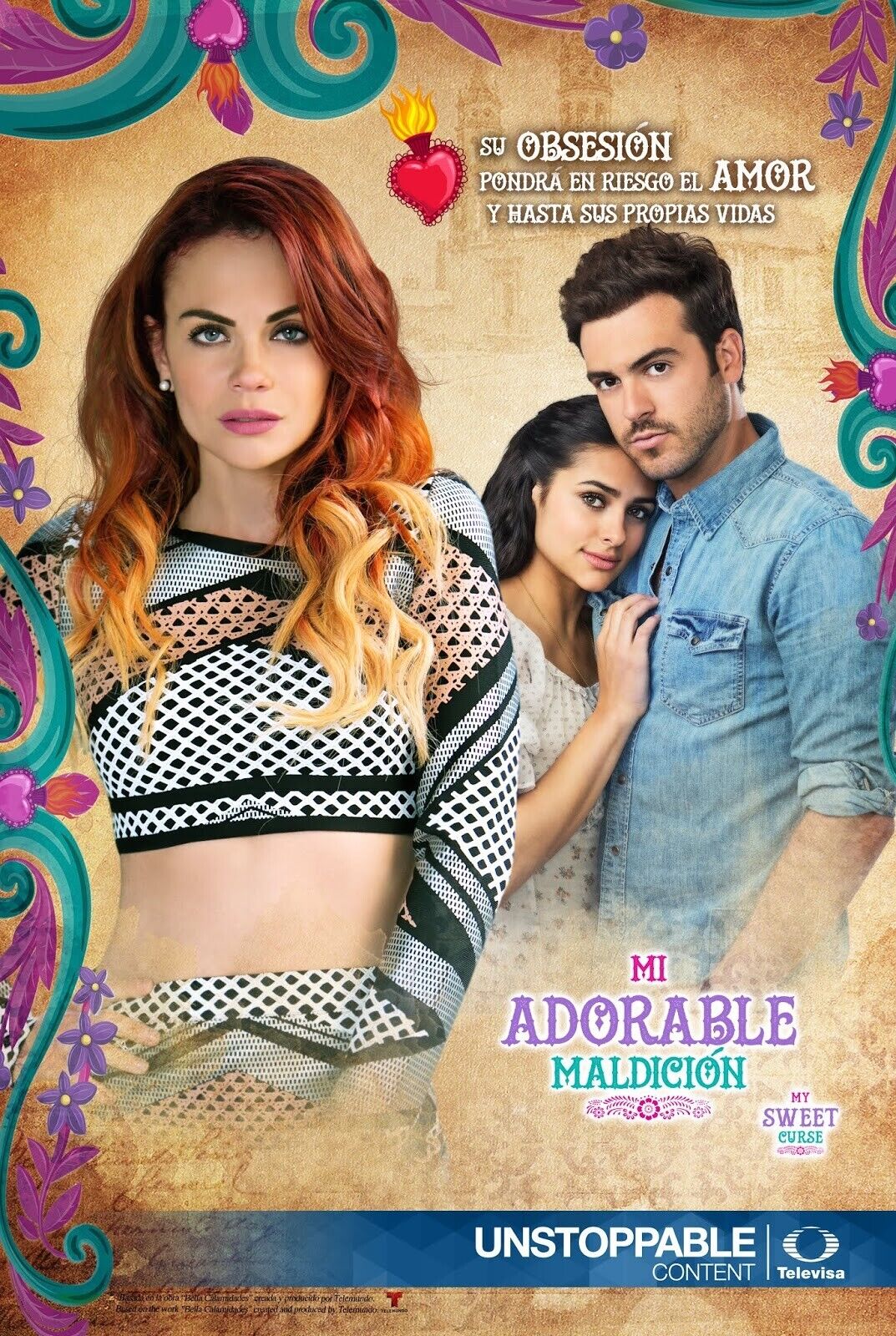 She played Diana, Laura and Amanda in four episodes of the drama "La Rosa de Guadalupe" in 2018; the series has been airing since 2007, when it was created by Carlos Mercado Orduna. It stars Elena Carrasco, Susana Lozano and Zahira de Quevedo, and follows a group of people who turn to Virgin Mary's help when facing problems in life. The year 2018 also saw Ana play Lolita in two episodes of the comedy "Corazon Contento".
In 2019 and 2020, she played Alexa Paz in 87 episodes of the drama "Soltero con Hijas", which starred Pablo Montero, Vanessa Guzman and Gabriel Soto, and follows womanizing bachelor Carlos who's now fallen in love; the series won one of its five award nominations.
The year 2020 saw Ana play Luz Maria in two episodes of the drama "Esta Historia me Suena", and the following year she appeared as Lindsay in an episode of the drama "Como Dice el Dicho".
In 2022, she portrayed Alejandra Fernandez in 26 episodes of the popular biographical musical drama "El Ultimo Rey", which starred Iliana Fox, Angelica Aragon and Pablo Montero, and follows the life of ranchera musician Vicente Fernandez. The same year saw Ana play Olivia Serrano Joven in three episodes of the drama "High Heat", which starred Ivan Amozurrutia, Esmeralda Pimentel and Eduardo Capetillo, and was created by Jose Ignacio Valenzuela; it follows Poncho as he's investigating his brother's murder.
Ana's only other acting credit has been portraying Lucia Lombardo Cisneros in all 50 episodes of the 2022 drama "La Madrastra", which starred Marisol del Olmo, Andres Palacios and Aracely Arambula, and was created by Gabriela Ortigoza. It follows Marcia who's just served 20 years in jail for a crime she didn't commit; the series won one of its two award nominations.
Other credits
Ana voiced several characters in the 2018 video game "Shadow of the Tomb Raider".
Love life and relationships
Ana shies away from speaking about her love life in public, and is yet to mention any boys, or perhaps girls whom she's been with.
Most of her fans believe that she's today in a relationship with a fellow actor, having claimed to have seen Ana and the man spending time together in public on more than a single occasion, however, Ana hasn't addressed the rumors nor has any evidence been provided to support these.
There are also some who claim that she might be lesbian, and this to be the reason why she avoids speaking about her love life in public; this hasn't been confirmed either.
Ana seems to be unattached as of October 2023, hasn't married and doesn't have children.
Interesting facts and hobbies
Ana enjoys being active on social media networks and is an Instagram star, as over 1.3 million people are following her on this network today; she's uploaded more than 330 pictures and videos onto the network, and most of these show her during her everyday life, whether she's relaxing at the beach, attending parties or shooting for her TV series.
She's passionate about fashion and enjoys keeping up with all the latest trends by attending fashion events and reading various fashion magazines.
Ana enjoys spending her spare time in nature rather than in overcrowded cities.
She's physically active as she has several training sessions at the gym every week, while she also enjoys doing yoga and running; Ana's following a strict diet as it's important for her career to remain fit.
One of her favorite actresses is Cameron Diaz, and some of her favorite movies are "There's Something About Mary", "Charlie's Angels" and "In Her Shoes".
Appearance and net worth
Ana's age is 19. She has brown hair and eyes, weighs around 120lbs (54kgs) and is 5ft 5ins (1.65m) tall.
Ana's net worth's been estimated at over $2 million, as of October 2023.