• Richard Rawlings is a businessman, entrepreneur, car mechanic, and reality TV star.
• He bought his first car when he was 14 years old and worked as a firefighter, law enforcement officer, and paramedic before becoming successful.
• He was the founder of the Lincoln Press and Gas Monkey Garage, and a reality TV star.
• He holds a Cannonball Run record and is an accomplished author and music lover.
• He has massive internet popularity, with over four million followers on Instagram and Facebook.

Known for movies
Short Info
| | |
| --- | --- |
| Net Worth | $15 million |
| Date Of Birth | March 30, 1969 |
| Spouse | Suzanne Rawlings |
| Mark | Salt and Pepper hair/goatee |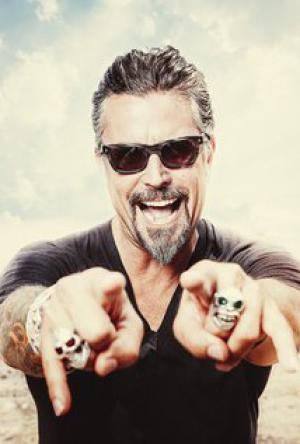 Things You Didn't Know About Richard Rawlings!
You've probably heard of Richard Rawlings, but who exactly is he? Richard was born on the 30th March 1969, in Fort Worth, Texas USA, and is a businessman, entrepreneur, car mechanic, and reality TV star, but probably best known to the world for showcasing his mechanical and entrepreneurial skills in the reality TV show "Fast N' Loud", which follows daily operations in his mechanics workshop Gas Monkey Garage.
Here are some of the most intriguing facts about this famed TV personality;
He Bought His First Car When He Was Only 14 Years Old
Richard became interested in car building at an early age, and as he grew his passion for disassembling and assembling various cars only became bigger. This eventually led to him buying his first car, a Mercury Comet 1974, soon after which came the second, and so on. After making few adjustments to vehicles, Richard would sell them for a profit, eventually making this operation into a successful business.
Richard Struggled for a long time to become successful
Although his car business has thrived from the early years, Richard had to find other financial sources in order to support the cost for parts and other cars, before finding the right buyer for his previous projects. To do so, he worked as a firefighter, law enforcement officer, and paramedic.
Founder of the Lincoln Press
Once he achieved financial independence, Richard started another project, an advertising company Lincoln Press in 1999. The success of this project helped him further his car business, then once he sold Lincoln Press in 2004, he became fully focused on his fledgling Gas Monkey Garage business.
Founder of Gas Monkey Garage
Back in 2002, Richard opened his own mechanic shop – Gas Monkey Garage – with his employees who included Aaron Kaufman, K.C. Mathieu, Jeremy Cheatham, Keenan Hons, Tom Smith, Jesse James, Jordan Butler and others. As his business venture progressed, Richard was becoming more successful in both increasing his wealth and influence on the world of vehicle restoration. As his popularity grew, Richard attracted attention from various TV producers, and eventually got his own show on the History Channel, entitled "Fast N' Loud" in 2012, after ten long but extremely successful years. Hard work pays off, eventually.
Reality TV Star
Well, you probably know this one, but Richard has done a great job to become a celebrity. Thanks to his hard work, great business ideas, and a bit of luck, Richard has become quite a prominent personality. Starting in 2012, "Fast N' Loud" became one of the most successful reality programs on the History Channel. With more than two million viewers per episode, Richard became one of the more popular television stars. However, the show not only benefited his fame but also fortune. He also serves as the producer of the show, not to mention enjoying big profits from the series, such as a wrecked Ferrari F40 that was later sold for an impressive $740,000, then Ford Phaeton Street Rod, 1977 Toyota Celica GT, 2016 Shelby Mustang GT350R, 1972 Honda Z600 and many other models, which have helped increase Richard's net worth.
As of early 2018, the popular "Fast N' Loud Show" is in its 11th season, but Richard was left without one of his main helpers, Aaron Kaufman, who left the shop to pursue his own career goals. Aside from "Fast N' Loud", Richard has become a star of another reality show, entitled "Garage Rehab", in which he and his employees visit struggling garages and help them re-launch their business. So far, the show has aired for one season and ten episodes, but there is little doubt that Richard will continue to pursue his idea of helping others, transferring his skills to other mechanics who, just like him, had troubles starting their business.
Richard Didn't Get Along With Two of His best Mechanics
As "Fast N' Loud" progressed, audiences could see a couple of disagreements between Richard, Tom Smith and Jordan Butler, and eventually the two were fired on the same day. Although significant contributors, Richard, and his store continued without the two talented mechanics.
Public Feud With Jesse James
Richard has made a few enemies along the way, and one of them is another reality star – Jesse James, star of the "Monster Garage" and several other reality series. The two had a rather public feud which became headline news, including in the "Hollywood Reporter". The two put on a few stunts that made the other's life miserable, such as Richard's comment that Jesse is a Texan and tries to act like a Texan, while James responded shortly after, dumping a truck full of horse manure deposited in Gas Monkey's driveway.
Cannonball Run Record Holder
Back in 2007, Richard teamed up with Dennis Collins to try and break the record of the 1979 Cannonball Run from New York City to Los Angeles. They reached the finish line in 31 hours and 59 minutes, while their previous record was 32 hours and 51 minutes. For this achievement, Richard drove a modified version black Ferrari 550, that has extra fuel cells.
Richard Is a Successful Businessman
In addition to his car business, Richard has managed to expand his Gas Monkey Brand to other business areas, including restaurants. As early as 2013, Richard opened the first Gas Monkey Bar N' Grill restaurant, located in Northwest Dallas. Not a year had passed, and Richard opened the doors of a second restaurant, in Dallas Fort-Worth International Airport. In a subsequent nterviews, he stated that he planned to open another restaurant, outside of the Dallas-Fort Worth metropolitan area, and ultimately accomplished this idea, opening a third restaurant in Key West, Florida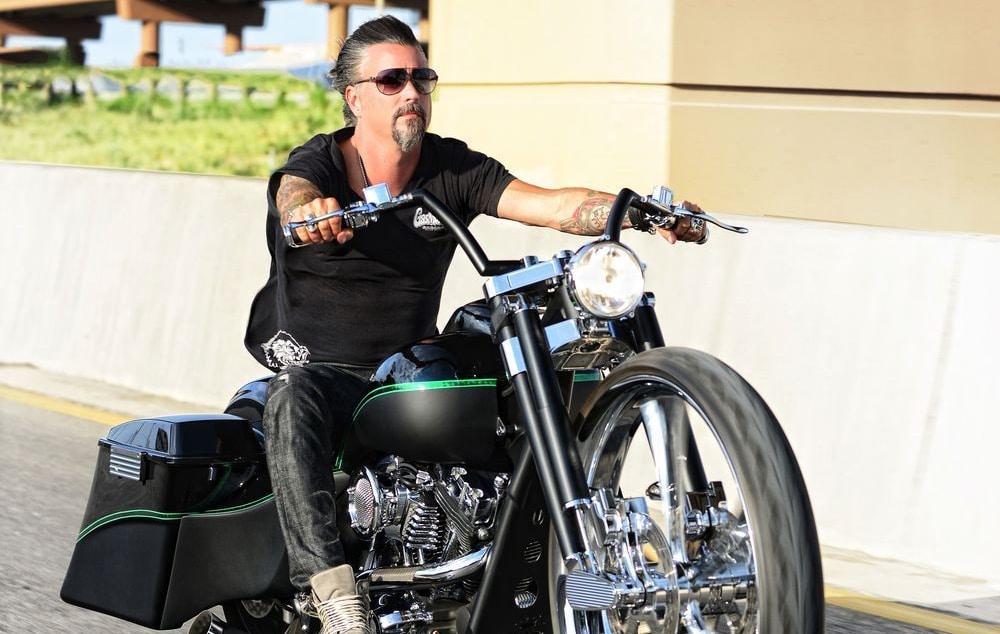 Motorcycle Builder
Richard teamed up with his main mechanic, Aaron Kaufman to build a custom motorcycle in a motorcycle build-off event, opposite already prominent bike builders, Orange County Choppers, Paul Jr. Designs, and Jesse James. He and Aaron ultimately finished second, and to try out their bike, the two rode it from Dallas to Las Vegas.
Richard is a Wealthy Man
Dedicated to succeed from a young age, Richard has built his own small empire. He is now one of the most prominent reality TV personalities and his success has made him rather rich. According to authoritative sources, Richard's net worth is estimated at over $15 million, as of early 2018, reportedly receiving $50,000 per episode of "Fast N' Loud". One of his luxurious possessions is a 4,000 sq ft house in Dallas, the estimated value of which is over $2 million.
A Private Car Collection
Being a car lover since since his childhood, Richard has done all to have a garage full of his own cars. Nowadays, he is the owner of a number of popular vehicles, such as his dream car 1932 Ford Roadster. He also owns a Lamborghini Countach, Ford Mustang, Porsche, and several Ferrari models.
Marriage Problems
When it comes to celebrities, their marital problems are widely publicized and Richard is no stranger to the rumour-mongering paparazzi. He married his second wife Suzanne Marie Megele in 1999, but they divorced in 2009, apparently because Richard's job meant that he was traveling a lot, and so spent little time with his wife, which put a strain on their relationship, ultimately resulting in a divorce. However, after six years apart, Richard and Suzanne worked through their differences and rekindled their relationship, and they re-married in 2015, since when the couple has been together.
Before Susan, Richard was briefly married to Karen K. Grames during 1993 and '94. Richard doesn't have children.
The @diecastconvent has been kickass so far! Check out this fan made bobblehead of myself I got here! Thank you for the warm welcome Mexico City! pic.twitter.com/dnTQ87zWDO

— Richard Ray Rawlings (@RRRawlings) April 29, 2018
Richard is an Accomplished Author
With a lot of things on his mind, and many practical events in his life, Richard decided to put all on paper. As a result, in May 2015 Richard published his autobiography, entitled "Fast N' Loud: Blood, Sweat and Beers", the sales of which have also contributed to his net worth.
Music Lover
Aside from cars and his wife, his next love is music. He managed to obtain a license for holding music events in his restaurants, and since then a number of popular rock bands have performed in them, including Mötley Crüe, Social Distortion, and Supersuckers among many others, that considerably increased the popularity of his restaurants.

Massive Internet Popularity
After he became popular on television, Richard has managed to expand his exposure through the social media platforms Facebook and Instagram. Nowadays, he has around four million followers in total on his official Instagram site and Facebook pages, sharing his everyday endeavors with his most loyal fans. Most recently, he uploaded a Facebook post honoring the Mustang Day by taking his Ford Mustang out for a drive.
General Info
| | |
| --- | --- |
| Full Name | Richard Rawlings |
| Net Worth | $15 million |
| Salary | $50 thousand |
| Date Of Birth | March 30, 1969 |
| Height | 1.85 m |
| Profession | Race car driver, Entrepreneur, Media Personality, Writer, Auto mechanic |
| Education | Eastern Hills High School |
| Nationality | American |
Family
Accomplishments
Social profile links
Marks
| # | Marks / Signs |
| --- | --- |
| 1 | Salt and Pepper hair/goatee |
Quotes
| # | Quote |
| --- | --- |
| 1 | Golly |
| 2 | Get you some of that! |
| 3 | Bottom line, if we're gonna have fun, it better have a motor! |
Pictures
Movies
Actor
| Title | Year | Status | Character |
| --- | --- | --- | --- |
| Dodge: Commence to Rock | 2016 | Short | Uncle Richie |
| Alpine Restyle: The Getaway | 2015 | Short | Gas Monkey |
| Dodge Law: Speak No Evil | 2015 | Short | Richard Rawlings |
| Bullrun: Cops, Cars & Superstars IV | 2007 | TV Series | |
Producer
| Title | Year | Status | Character |
| --- | --- | --- | --- |
| Welcome to Happiness | 2015 | executive producer | |
| Fast n' Loud | 2015 | TV Series producer - 1 episode | |
| Misfit Garage | 2014 | TV Series executive producer - 2 episodes | |
Soundtrack
| Title | Year | Status | Character |
| --- | --- | --- | --- |
| Fast n' Loud | 2013 | TV Series performer - 1 episode | |
Self
| Title | Year | Status | Character |
| --- | --- | --- | --- |
| Fast n' Loud | 2012-2017 | TV Series | Himself |
| Misfit Garage | 2016 | TV Series | Himself - Owner: Gas Monkey Garage / Himself |
| Last Call with Carson Daly | 2015 | TV Series | Himself |
| The Fame | 2014 | TV Series | Himself - Guest |
| A Tribute to David Zaslav: Newhouse Mirror Awards | 2014 | Documentary short | Himself |
| Shark After Dark | 2013 | TV Mini-Series | Himself - Guest |
| The Tonight Show with Jay Leno | 2012 | TV Series | Himself |
| Overhaulin' | 2005 | TV Series documentary | Himself |
Source:
IMDb
,
Wikipedia