• She is of Lebanese and Irish descent
• Has a net worth of close to $1 million
• Close friends with Brandi Passante
• Moved to Los Angeles, California for "Storage Wars"
• Has a good relationship with her father and large extended family

Short Info
| | |
| --- | --- |
| Fact | Is of mixed Irish (father) and Lebanese (mother) descent. |

Mary Padian is a "Storage Wars" star, known as the "Junkster" on the show. She was born on the 24th August 1980, in Dallas, Texas USA, to John and Teresa Padian. From an early age, she became interested in antiques as her father owned a scrap metal company, and she would use recycled metal to make artistic items. As she got older, Mary's interest became a passion, and she gradually made moves towards a related professional career. Aside from antique items, Mary was also interested in architecture and home designs, and during her senior year of high school, she found a place as an intern at D Home Magazine. After matriculating, she enrolled at the University of Texas, Austin and graduated with a degree in photojournalism in 2003, soon after which she moved to New York City.
Jobless, and in search of new experiences, Mary would visit magazines on a daily basis to hand deliver her resume. She eventually struck a deal with Architectural Digest, and subsequently became an assistant editor, and launched a section called "Mary's Finds". She gained a massive following online, and so decided to start her own YouTube channel with the same name. Her next step was leaving Architectural Digest and returning to Texas, where she opened her own store, Mary's Finds, and after a couple of years, met Moe Pigoff, one of the "Storage Wars" cast members. The two developed a friendship, and Moe wanted to help the young lady further develop her business. As a result, Moe and Mary became partners in the search for new, intriguing and amazing antique items for Mary's store – he would take her on his trips, and as a result, Mary became a part of the "Storage Wars: Texas" cast.  Mary spent the next three years in Texas, visiting storage units in the search for new interesting items for her store. The audience apparently fell in love with Mary and her happy-go-lucky character, and in 2014 she was made one of the cast members of the original show "Storage Wars", so far appearing in more than 50 episodes of the highly-acclaimed show in her continued search for unique – and potentially profitable items. She is now awaiting the new season, and is ready for new adventures.
Here are some interesting facts about Mary Padian you probably didn't know;
She is of Lebanese and Irish Ancestry
Her father, John Padian is of Irish descent, while her mother, Teresa Padian, is Lebanese. She led a happy childhood, often spending time at her father's scrap metal company, during which time she started making various items from recycled metal. Her love for used items continued through her teen years, and she would visit yard sales searching for objects that she could restore and turn into art.
Mary is Rich
Thanks to her success both on screen and as a businesswoman, her net worth has increased to a large degree over the last few years. Now, according to authoritative sources, Mary's net worth is estimated at close to $1 million, earned through her devotion and hard work.
Mary Padian and Brandi Passante Are Good Friends
Once Mary joined the original "Storage Wars", she and Brandi hit it off and became best friends over the years. You probably know Brandi as a quirky talkative woman on "Storage Wars".  The two aren't just hanging out while on the show, but also when the camera is not around.
Brandi Now Lives in Los Angeles
Once "Storage Wars: Texas" was canceled and Mary moved to the original series, she also made a move from her native Texas to Los Angeles, California. She had to be closer to more storage units, as she had already searched through almost every storage unit in Texas, she needed a change if she wanted her business to further develop.
She Is In A Romantic Relationship
Mary goes berserk when asked about her personal life, and has done all she can to hide private information. However, most recently, she revealed to the media that she is in a relationship with a man named Danny. The two appeared together in one of the episodes of the "Storage Wars".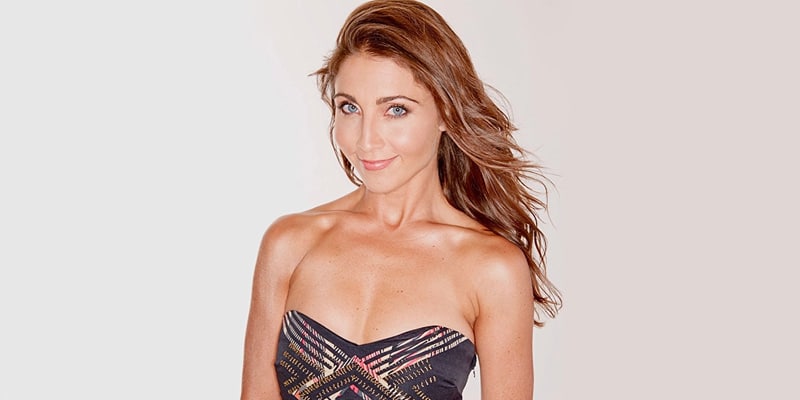 Although Taken, She Would Always be Daddy's Girl
From an early age, Mary has been fond of her father, and two maintain a strong relationship. It was John's company that got her interested in what she is doing today, and it is quite hard to break that bond between them. Now that she lives in Los Angeles, it is a problem for her to see her father every day, but she often buys a plane ticket for her father to visit her in California, while she also takes several days off to visit her home.
She has a Big Family
Mary was surrounded by cousins while growing up, as her parents have eight brothers and sisters. Loved by all, Mary has kept in close relationship with all her cousins; she now has 42 first cousins and is on good terms with all of them. Also, though her parents divorced in 2009, she has kept close contact with both of them, choosing not to take sides.
Mary Has an Eye for Design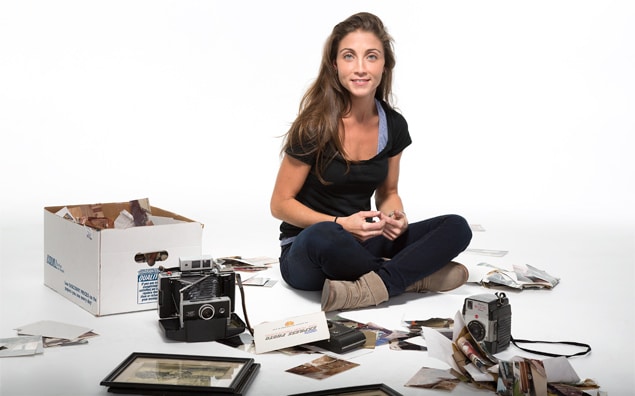 Her ability to turn trash into art treasure has made her what she is today. Since she was a young girl, Mary would dig for metal at her father's junkyard, and developed a keen eye for art as she got older. Thanks to her devotion, Mary is now one of the most successful "Storage Wars" stars.
Fame Didn't Change Her At All
Mary has become famous throughout the world, but that hasn't change her a bit; she has remained as quirky, silly and loveable as the first day she joined "Storage Wars". Many thought that Mary would change once her business started to grow, and her role on "Storage Wars" become more notable, but that didn't happen. She is the same, believe it or not.
Tonight all new Ep of #storagewars @AETV #teammary @MarysFinds #storage #vintage #skillz pic.twitter.com/NmNwsVG2YA https://t.co/q8osMESE1u

— Mary Padian (@MaryPadian) December 6, 2017
Mary Loves Make Up
Describing herself as a tomboy, Mary is often without any make-up while on "Storage Wars". Despite that, she is a natural beauty who caught hearts of many. However, she also likes to glam up, and has posted a number of pictures on her social media accounts with make-up on; there is no need to say that she looks stunning.
She Hasn't Forgetten Her Old Friends
Mary has met new people as a part of the "Storage Wars", and has struck a few friendships along the way, but hasn't forgotten her old friends from Texas. Her Instagram feed is full of pictures of her with old friends, with comments of love, joy, happiness and support.
Mary has become quite popular, and there is little doubt that her career will develop further in the upcoming years.
Facts
| # | Fact |
| --- | --- |
| 1 | Is of mixed Irish (father) and Lebanese (mother) descent. |
Pictures
Movies
Self
| Title | Year | Status | Character |
| --- | --- | --- | --- |
| Storage Wars | 2014-2015 | TV Series | Herself |
| Storage Wars: Texas | 2011-2014 | TV Series | Herself |
Source:
IMDb
,
Wikipedia