• Tracye Hutchins is an American anchor at CBS 46 station.
• She graduated from Northern Arizona University in 1992 with a Bachelor's degree in Broadcast Journalism.
• She was married to American TV sportscaster Steve Overmyer and had a daughter with him.
• She loves to explore new restaurants and go shopping, and is a fan of travelling.
• Her current net worth is estimated to be over $2 million.
 
Who is Tracye Hutchins?
Tracye was born in Las Vegas, Nevada USA, on 19 January 1970, so under the zodiac sign of Capricorn and holding American nationality. She is best known for being an anchor at the CBS 46 station.
Early life and education
Tracye chooses not to share much about her early life and education with the public – she is said to have fallen in love with reporting at a very young age, thanks to TV. She spent most of her childhood in Las Vegas with her family and her dog Alex – not much is known about her parents or siblings as she rarely mentions them, however, it is known that her mother died from the effects of breast cancer in 2012.
After she matriculated from a local high school, Tracye enrolled at the Northern Arizona University, and graduated in 1992 with a Bachelor's degree in Broadcast Journalism.
Career
Tracye launched her career in the broadcasting industry in September 1997, five years after she graduated from college – she began working as a reporter for NBC's KPNX TV station, and could have been seen in their "12 News" show.
She stayed with them for four years until November 2001, then began working for CNN in the summer of 2002, serving as their news anchor for "CNN Headline News" and "Student News" shows. While working for the CNN, she was in charge of covering stories about health, the entertainment industry, and the most important events which were happening around the world – some of her most significant reports were the capture of Saddam Hussein, the ex-Iraqi leader, and the incident of the Columbia space shuttle which disintegrated over Texas. She left the job in April 2004 when she was hired by the KFMB station to work as their reporter, and was part of the team for three years before leaving in April 2007.
As soon as she stopped working for KFMB, she was hired by the WGCL/CBS 46 station to work for them, and she has now been part of their team for 12 years. During her first years with CBS she covered numerous significant events in the community, also interviewing popular artists and actors until she began anchoring evening news programs. One can see Tracye on air at four, five, and six p.m. as well as at night at 11 p.m.
WGCL TV station
WGCL virtual channel 46.1 is one of the CBS's TV stations which operates from Atlanta, Georgia – it is owned by the Meredith Corporation which makes WGCL the biggest CBS station not owned by the network. Its studios are located in Atlanta's Atlantic Station area on the 14th Street Northwest while its transmitter can be found in the Woodlands Hills. The station's shows can be watched on channel 9 of Comcast Xfinity and channel 4 of Charter Spectrum.
WGCL first aired on 6 June 1971 making it 47 years old – it used to be called WHAE-TV from 1971 to 1977, WANX-TV from 1977 to 1984, and WGNX from 1984 to 2000. It goes by the slogan 'Local. Real. Everywhere.'
Personal life
Tracye is not one of those people who can openly speak about their personal matters – she is trying her best to keep her professional and personal life separate. She is known to have been married to American TV sportscaster Steve Overmyer and the couple have a daughter together. Tracye is said to have given birth to her daughter Paige before exchanging vows with Steve – the two married in 1999 or 2000 as the exact date has not been disclosed, but divorced in 2003. Her daughter is living with her, and she began attending college in September 2016; judging by Steve's Instagram account, he is also quite close to his daughter and tries his best to find time to see her.
Even though it has not been confirmed, there were rumors that Steve was cheating on Tracye with a fellow journalist Rudi Bakhtiar, and that Tracye filed for divorce as soon as she found out about the two.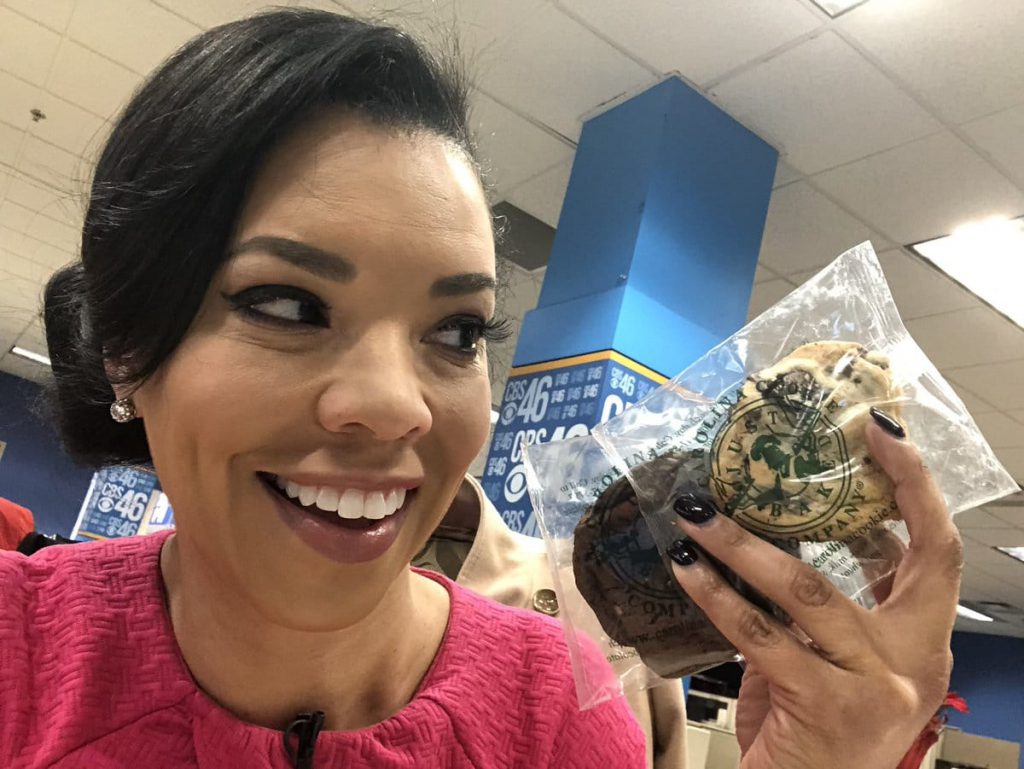 Who is Steve Overmyer?
Steve is quite a secretive person and has not shared anything about his early life with the public – he graduated from Vincennes University in 1992 with a Bachelor's degree in Journalism. He is said to have always been interested in sports and although he wanted to play it, he decided to become a sportscaster instead – he went chasing his dreams and landed his first sportscaster job in 1992.
He working first for the WTHI TV station, and stayed with them for two years before he switched to WBBH and worked as their sportscaster until July 1996, when he became part of the KPNX 12 News NBC. During his stay at KPNX he worked as a sportscaster, reporter, anchor, and a host for numerous TV shows, and also met Tracye there for the first time.
Five years later, he moved to CNN to work the same jobs, and was part of the team for more than four years before moving to SportsNet New York in January 2006, then left in 2010 and worked with the NY Jets and later Square One Studios before he settled at the CBS station in New York in 2011, where he still works as their freelance sports anchor – he has been with them for over eight years now, and can be seen on the six p.m. and 11 p.m. newscasts.
Steve began dating Rudi Bakhtiar as soon as he divorced Tracye – it is unknown whether the couple stayed together or not. His net worth is estimated at around $1 million and he is quite active on his Twitter account on which he has nearly 2,500 followers and over 3,000 tweets.
Tracye's likes and hobbies
Tracye is a big fan of food but not in the way of overeating – she loves to explore new restaurants and try new food, or the same food prepared in a new way. She likes to go shopping as well, and on one occasion stated how if there was such a profession, she would be a professional shopper. Tracye is also a big fan of travelling, and one can find her pictures from numerous destinations on her Instagram account.
Even though Tracye is not an actress, she appeared as a reporter in the "Term Life" crime drama movie in 2016.
Appearance and net worth
Tracye's current age is 49. She has long black hair and brown eyes, but her height and weight are not known.
According to authoritative sources, her current net worth is estimated to be over $2 million, and is slowly rising as Tracye is still very active in her career.
Social media presence
Tracye is quite active on several social media platforms which is something to be expected from a popular TV anchor and reporter – she launched her Twitter account in June 2010 and has so far gathered over 6,000 followers and tweeted around 11,300 times. Her Instagram account is followed by nearly 7,500 people while she's uploaded around 620 pictures – she has a Facebook page as well, which is followed by nearly 9,500 fans.
Source:
IMDb
,
Wikipedia