• Vanessa Laine Bryant is married to former NBA player Kobe Bryant.
• Vanessa is of Mexican ancestry and grew up with her mother and a step-sister.
• She met Kobe in high school, and they married in 2001.
• They have four children together and have experienced various issues in their marriage.
• Kobe's net worth is estimated to be around $500 million.
 
Who is Vanessa Laine Bryant, Kobe Bryant's Wife?
Kobe Bryant is now a retired professional National Basketball Association (NBA) player, who dominated the league from the late '90s until the end of the 2000s, having won five NBA Championship rings with the Los Angeles Lakers. Now, what do you know about his personal life? Kobe has been married for more than 15 years to Vanessa Laine Bryant, and they have four children together.
Vanessa Bryant Wiki: Age, Childhood, and Education
Born Vanessa Cornejo Urbieta on the 5th May 1982, in Huntington Beach, California USA, she is of Mexican ancestry. She had a rather tough childhood, as her parents divorced when she was only two years old, and she was brought up by her mother who had to work two jobs just for them to get by.
Her mother later remarried to Stephen Laine, and Vanessa got herself a sister named Sophie – Stephen never adopted her legally, though she would later assume his last name. She went to Marina High School in her hometown, and it was during her high school years that she met Kobe.
Relationship with Kobe Bryant, Marriage, and Children
It was in November 1999 that Kobe saw Vanessa for the first time; she was 17 years old then and a back-up dancer in the music video "G'd Up" performed by Tha Eastsidaz.
Kobe was then working on his music career. Stricken by her beauty, Kobe started asking about her and would send her flowers, so they soon started a romantic relationship, and in May 2000 they were already engaged. The wedding ceremony was held on the 18th April 2001 at St. Edward the Confessor Catholic Church in Dana Point, California, however, the whole relationship and later marriage had put a strain on Kobe's relationship with his parents as they opposed his choices, and didn't approve of Vanessa, firstly because she isn't African-American, and secondly because they thought Kobe was too young to marry.
Nevertheless, they sorted out their differences following the birth of Kobe's first child, a daughter, Bianka Bella Bryant, since when the happy couple has welcomed three more girls, Gianna Maria-Onore Bryant, Natalia Diamante Bryant, and Capri Kobe Bryant.
Troubles in Marriage
Over the years, Vanessa and Kobe have experienced quite a few problems in their community, from Kobe's rape lawsuit by a hotel worker back in 2003, to Vanessa's lawsuit for bullying their housekeeper Maria Jimenez – both lawsuits were settled out of court.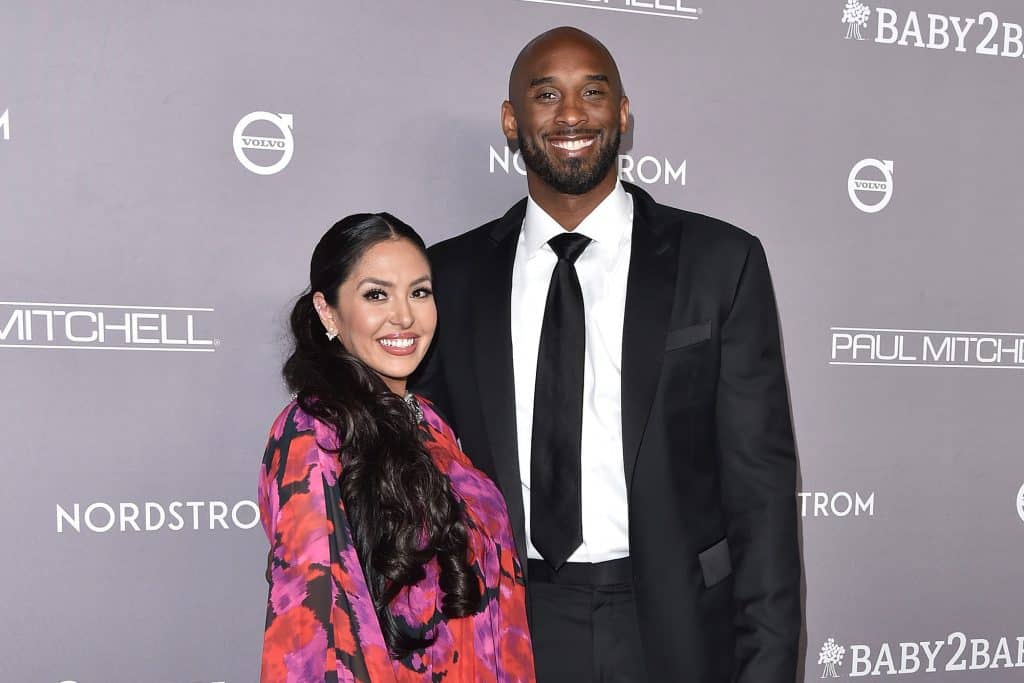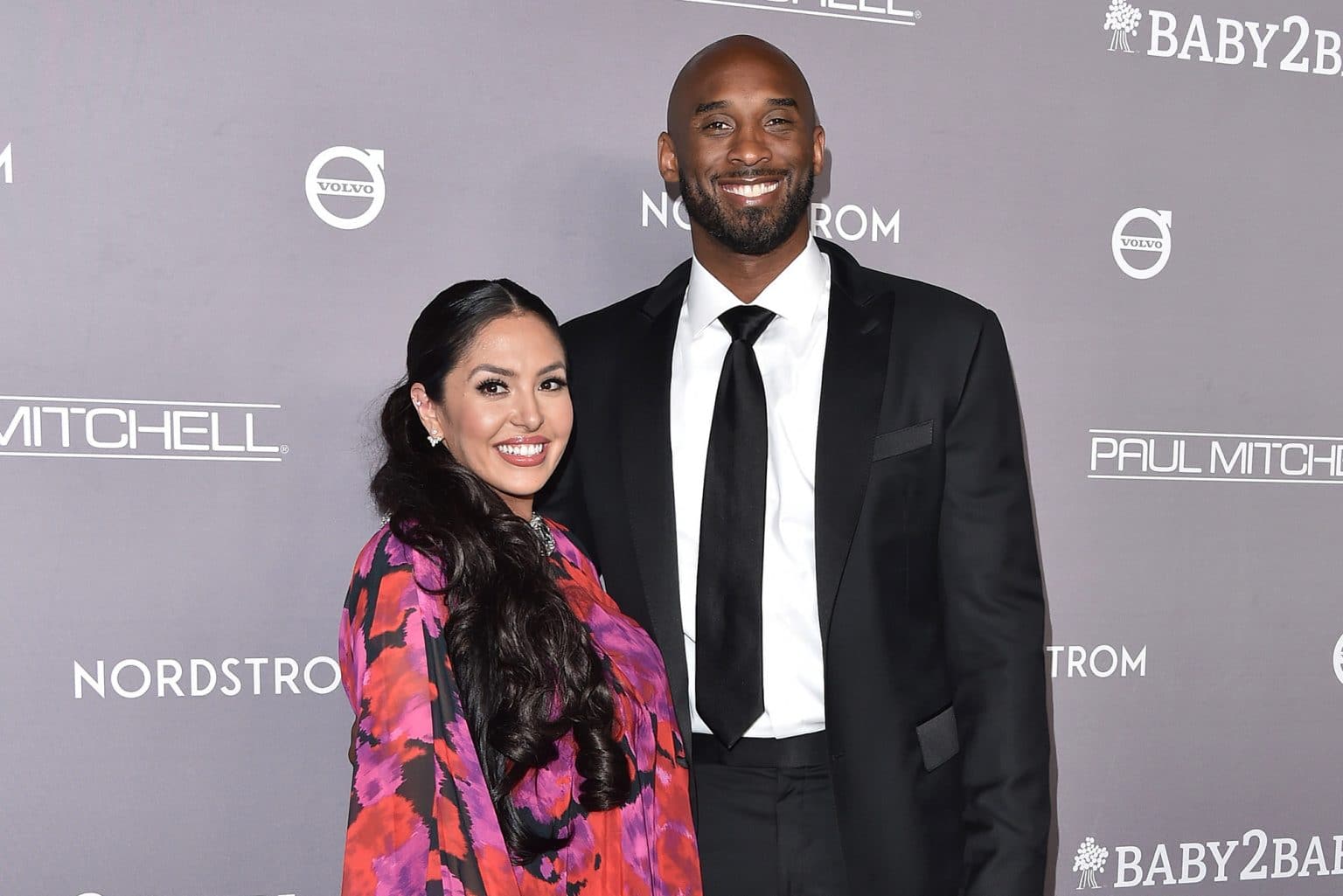 Also, in 2004 Vanessa accused Karl Malone, Kobe's teammate, for behaving rather inappropriately towards her, which led to a rather stern phone call between Malone and Kobe.
Vanessa Laine Bryant's Husband, Kobe Bryant
Vanessa has become popular thanks to her husband's popularity, so it's fair to share some information about the famous NBA player.
Born Kobe Bean Bryant on the 23rd August 1978, in Philadelphia, Pennsylvania USA, he is the son of Joe Bryant, who was a basketball himself and Pamela Cox Bryant; he is the youngest of three, and the only son.
He went to Lower Marion High School, where he first showcased his dominance on the court, and on matriculation, he was recognized as the top high school basketball player in the country. He finished his high school career with 2,883 points, and became Southeastern Pennsylvania's all-time leading scorer.
Career
Upon high school matriculation, Kobe declared for the 1996 NBA Draft and was chosen by the Charlotte Hornets as the 13th pick overall, however, he was traded to the Los Angeles Lakers in exchange for Vlade Divac.
He didn't have much success in his first season but improved for the second season, and from then on, he was the driving force behind the Los Angeles Lakers three NBA Championships in a row, from 1999-2000 to 2001-2002 season. He has won five NBA Championships with the Lakers, winning two more rings in a row, in 2008-2009 and 2009-2010 seasons. His career was active until the end of 2015-2016 season and has won a number of prestigious awards and honors, such as 18 NBA All-Star appearances, two NBA Finals MVP, and two times NBA scoring champion, and he was also the NBA MVP one time.
Since retirement, Kobe has been focused on numerous other interests, including music, philanthropy, filmmaking, and business investments.
Kobe Bryant Net Worth
Kobe was one of the highest paid NBA players in his time, and has also benefited from endorsement deals and other professional endeavors, such as campaigns and commercials. So, do you know what Kobe Bryant's wealth is? It has been estimated that Kobe's net worth is as high as $500 million, as of mid- 2019, which could well grow further, as he successfully continues to pursue his newest endeavors.