Who is Harley Rodriguez?
Harley is known for his varied career as a reality TV star, actor and fitness instructor. He gained public attention through his participation in the reality TV show "The Amazing Race" in 2015, finishing in fourth place, but Harley was already a teenage actor, known for his roles in "Sweet Valley High" and "Price of Glory". Additionally, he's worked as a fitness model, having been featured in prominent magazines such as "Men's Health" and "Men's Fitness", and is an advocate for LGBTQ+ rights, using his platform to promote awareness and acceptance.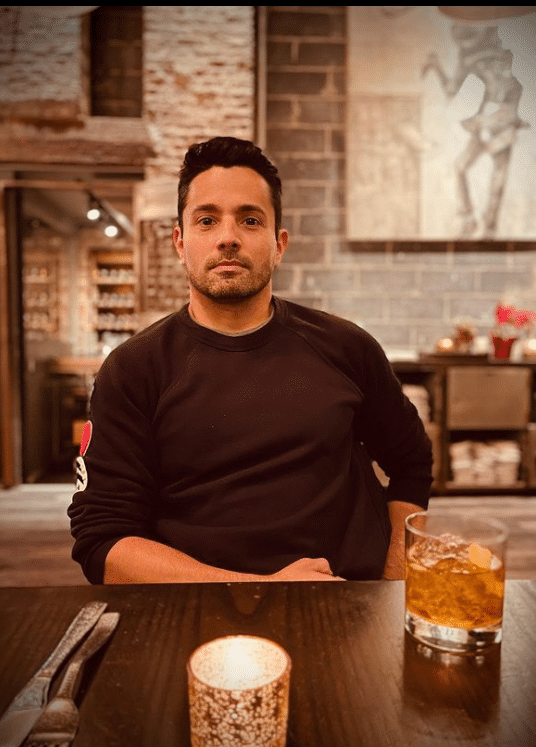 Early Life and Education
Harley was born on 22 April 1973, in Downey, California USA, to parents Jairo and Leyla – he has an older brother, Fabian, and a younger sister, Julienne. Harley attended Warren High School in Downey and pursued further education at Cypress College and Cal State at Fullerton, where he studied music, voice and acting, showcasing his multi-faceted talents by learning to play instruments including the piano, guitar, trumpet and saxophone.
Acting Career
Harley embarked on his acting career with a notable role as Manny Lopes in the 1990s TV show "Sweet Valley High", a comedy-drama which aired from 5 September 1994, to 14 October 1997. The show was partially based on Francine Pascal's eponymous series of novels, and revolved around the lives of Elizabeth and Jessica Wakefield, a pair of blonde and popular twins who live in the fictional town of Sweet Valley, California, and their group of friends. Elizabeth was portrayed as warm, friendly, and sincere, while her twin sister Jessica was flirty, mischievous, and irresponsible.
In the series, Harley played the role of Manny, who is a friend to Todd Wilkins and Winston Egbert, and was initially depicted as the right-hand man to Bruce Patman. He eventually becomes Enid Rollins' boyfriend. The show was quite popular during its time, providing a blend of teenage drama, romance and comedy, and was broadcast internationally, including on BBC One in the UK. After three seasons in syndication, mainly on Fox stations, the show moved to UPN for its fourth and final season in September 1997, when it was canceled the following month, due to low ratings.
In the following years, Harley's acting career has seen him take on various roles, from television series to movies. In "Price of Glory" (2000) he took on the role of Young Hector Salmon, and in "VIP" (2001) he played the character Pedro, each role offering him a platform to explore different facets of his acting ability.
Thanks Murtz! #TeamNewKid RT @murtzjaffer Here's my interview w @JonathanRKnight & from the #AmazingRace http://t.co/IEGJGNsmbe

— Harley Knight-Rodrig (@harcules30) March 31, 2015
His acting career also saw him participate in the 2005 video entitled "Cake Boy", and after an hiatus, he made a return to the screens with the reality TV show "The Amazing Race", a popular reality TV show in which teams of two people race around the world, competing in various challenges and navigating through different countries to win a grand prize of $1 million. The show is known for providing contestants with opportunities to explore various cultures, perform tasks that are often related to the country they are in, and navigate through sometimes tricky routes to get to their next destination.
Harley participated in "The Amazing Race" during its 26th season in 2015, alongside his then-boyfriend Jonathan Knight, who is a member of the boy band New Kids on the Block. The season was unique because it featured all dating couples, six of whom were pre-existing, and five duos who met for the first time at the start of the race. Harley and Jonathan were one of the pre-existing couples, and their relationship and dynamics were showcased throughout the race.
In the initial two legs of the race, Harley and Jonathan performed quite well, running near the front of the pack. However, their race began to unravel during the third leg, when they were outmaneuvered by their competitors in a scramble for flights to Thailand, which left them hours behind the other teams. Although they were spared by a Non-Elimination Leg, they were too far behind to make it to the same flight to Bangkok in the following leg, as all the other teams were able to get on. Consequently, they never saw another team again, and were eliminated, finishing in 9th place.
Despite not winning, their participation in "The Amazing Race" was notable for showcasing their relationship and teamwork to the audience. Their journey through the race was filled with many moments of joy, struggle as well as and collaboration, providing viewers with insight into their relationship and their ability to navigate through the various challenges presented to them during the race.
Marriage with Jonathan Knight
Prior to their appearance in "The Amazing Race", Harley and Jonathan had been in a relationship for seven years. The couple met in 2008 through a mutual friend during a night out in Los Angeles, California They often share their lives and express their love for each other on social media, where fans adore them. Notably, Jonathan and Harley secretly married during the COVID-19 pandemic – although they haven't celebrated their nuptials with friends and family yet, they've taken each other's last names, as indicated by their Instagram profiles now reading Jonathan Knight-Rodriguez and Harley Knight-Rodriguez.
Where is He Now?
After his appearance on "The Amazing Race" in 2015, Harley has largely been out of the public eye. He's very committed to fitness, and currently works a personal trainer at Barry's Bootcamp in New York. Harley's teaching style at Barry's is described as cool, calm and collected, and his classes are known to be concise and effective. He focuses on delivering detail-oriented, challenging, old-school movements with a new school twist.
Net Worth
As of October 2023, Harley has an estimated net worth of $1 million, His wealth coming from his various endeavors in the entertainment industry, including acting and participating in reality TV shows, as well as his career as a fitness trainer.