Rosalind Ross
Actor Mel Gibson's career went on a downwards spiral during the mid-2000s, as one public scandal after another with allegations of homophobia, racism, and domestic violence mired the Oscar winner's legacy to the point of no return.
From using anti-semitic slurs to having a restraining order filed against him by ex-partner Oksana Grigorieva, Mel's reputation took hit after hit. However, a decade later, he was accepted back into the Hollywood fold following the success of his directing comeback "Hacksaw Ridge" – and his girlfriend, Rosalind Ross, also basked in the warm glow of his resurgence.
Rosalind garnered plenty of public attention in 2017 when, after walking the Oscars red carpet with Mel, their three-decade age difference became a hot topic online. Twitter users practically had a meltdown, having thought that Rosalind was Mel's daughter or even granddaughter, but apart from that, not much of an effort was made to learn about the brunette.
Despite being perfunctorily described as a writer and former champion equestrian vaulter, there's much more to Rosalind than meets the eye. In an interview with Hola!, she shared that she studied creative writing in college and considered becoming a poet. According to online reports, she's also the female equestrian vaulter with the most team World Championship medals in the US.
After moving to Los Angeles, Rosalind – who was born on 5th July 1990, in Aptos, California – began writing scripts and getting her foot in the door of the industry. Her projects include the 2014 short "Homeward" and TV series "Matador", and she has also helped develop scripts for the likes of Mark Wahlberg, David Oyelowo and Reese Witherspoon.
In a twist of fate, Mark himself encouraged Rosalind to try directing. When he called Rosalind asking her to write the script for "Father Stu" – the biographical story of the boxer-turned-priest Father Stuart Long – she naturally accepted; then, he surprised her by casting her as director on the spot.
"The most daunting thing was knowing that I had to be around a bunch of people and in charge of them and steer the ship," Rosalind, a self-proclaimed introvert, later recalled. "Father Stu" was a moderate success, bringing in $21 million at the box office against a $4 million budget, and Rosalind's next goal is to one day write a book.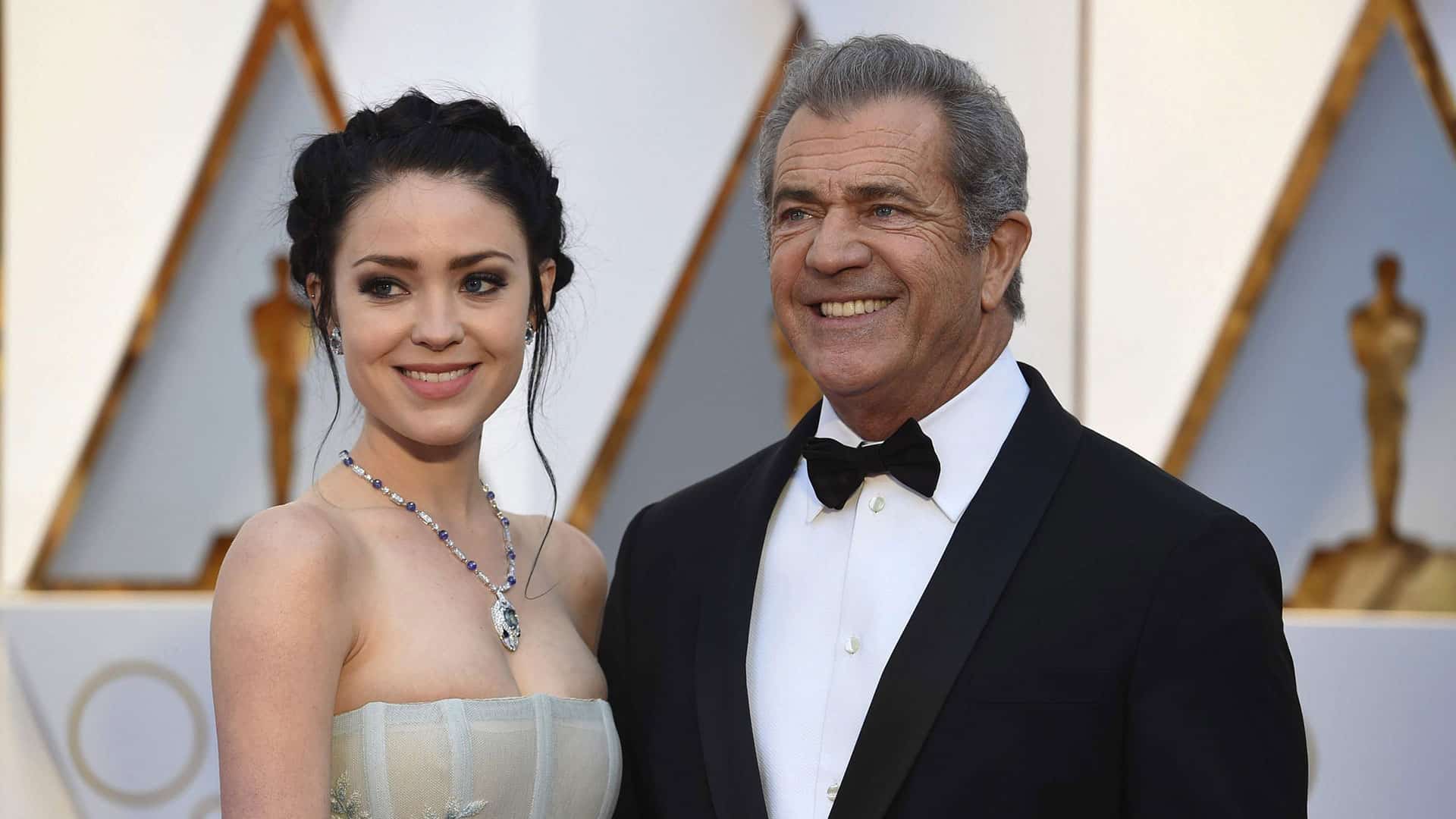 Knowing what we now know about the Californian, Mel and Rosalind perhaps don't seem like such an unlikely couple after all. Brought together by a shared passion for film, they met while Rosalind was working on a project for Mel's company Icon Productions. In 2016, Mel publicly addressed their controversial 34-year age gap, saying: "It's just a number… One has a trepidation about these things, but it's working out great."
In January 2017, the couple welcomed their first child together, Lars Gerard. Although their public images have become inevitably intertwined as they approach their ten-year anniversary, Rosalind is adamant that she's her own person, with a unique artistic outlook. "I have a very different style and identity than him as a filmmaker," she told The Orange County Register.
Rosalind is 5ft 7in (170cm) tall and weighs about 115lbs (52kgs).
Mel Gibson
Whatever one's feelings about Mel, his reputation as a versatile and serious actor precedes him. The New Yorker was born in January 1956, but moved to Australia with his parents at the age of 12; after starring opposite Judy Davis in a production of "Romeo and Juliet" during his time at the National Institute of Dramatic Art, Mel went on to found Icon Entertainment.
The peak of Mel's career was perhaps 1995, when he starred in, directed, and produced the historical epic "Braveheart", which won two Academy Awards (Best Director, Best Picture) and one Golden Globe (Best Director). He later produced and directed the controversial but popular "The Passion of the Christ", and directed the 2006 action-adventure film "Apocalypto".
Prior to his relationship with Rosalind, Mel was married to Robyn Denise Moore, and in a relationship with Oksana Grigorieva. Mel and Robyn met shortly after he filmed "Mad Max" in Australia; at the time, he was an unknown actor, whereas she was a dental nurse.
Mel and Denise married in June 1980 and went on to have seven children: Hannah, twins Edward and Christian, William, Louis, Milo and Thomas. The couple separated in 2006 the day after he was arrested for drunk driving in Malibu; just under three years later, Robyn filed for divorce, citing irreconcilable differences.
Shortly before Robyn filed for divorce, Mel was photographed embracing songwriter and pianist Oksana. In 2010, Oksana claimed that Mel and Robyn had been separated for over 18 months when they began seeing each other. "He wrote me a lot of poetry… Mel has a really good grasp of language, he's fantastic with words," she added.
The divorce of Mel and Robyn was finalized in December 2011, and thanks to the couple having no prenuptial agreement and Robyn being entitled to half of everything earned during the marriage, she walked away with over $400 million – the highest settlement in Hollywood history at the time.
By then, however, things had turned sour between Mel and Oksana. In April 2010, just six months after bringing a daughter named Lucia into the world, they broke up, with Oksana filing a restraining order against the "Braveheart" star shortly afterwards. Four days later, Mel also obtained a restraining order against the pianist.
After Oksana accused Mel of domestic violence, the Los Angeles County Sherrif's Department launched an investigation in July 2010. In the same month, audio recordings of Mel ranting about Oksana were leaked online; his talent agency, William Morris Endeavor, dropped him the same day. Mel would later claim that the tapes – in which he said that it would be Oksana's fault if she were raped – had been edited.
Although forensic experts questioned the validity of the tapes, and Robyn filed a court statement declaring that she had never been abused by Mel, the actor-director remained silent in the midst of the ordeal. He then pleaded no contest to a misdemeanor battery charge in March 2011. The former couple reached an agreement five months later, with Oksana awarded joint legal custody, a property in Sherman Oaks until Lucia's eighteenth birthday, and $750,000.
Mel is currently working on several upcoming projects, which have been impacted by the ongoing writers' and actors' strikes.