Who was Cassandra Harris?
The late Australian actress Sandra Colleen Waites, probably remembered better by her stage name Cassandra Harris, was born in Sydney, New South Wales, Australia, on 15 December 1948, meaning that Sagittarius was her zodiac sign. She had just 10 acting credits, and is perhaps remembered best for starring as Lisl in the 1981 action adventure movie "For Your Eyes Only", which also starred Roger Moore and Carole Bouquet, and was directed by John Glen. It follows James Bond as he's trying to find a missing British vessel, and the movie won two of its seven award nominations, including an Oscar nomination for Best Music, Original Song.
Cassandra was 43 when she died on 28 December 1991, after having battled ovarian cancer for four years; her mother also died from cancer, as well as her daughter Charlotte when aged 42 on 28 June 2013.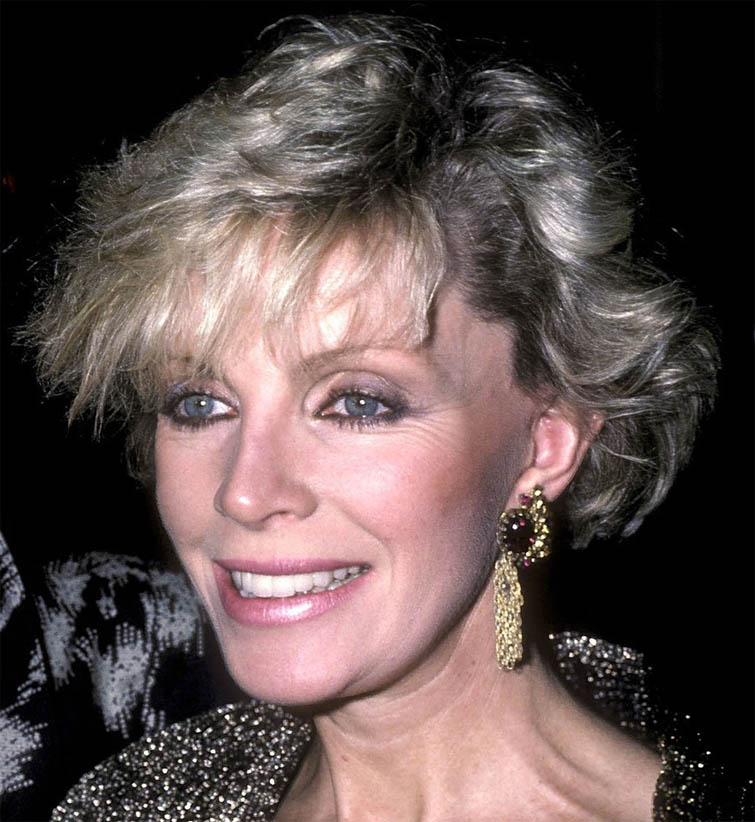 Education and early life
Cassandra was raised in Sydney by her mother Roma Waites and father Walter Waites, but not many details have been disclosed about her late parents because Cassandra respected their privacy. She didn't speak about having siblings, and it's believed that she was an only child.
Cassandra fell in love with acting at a very early age, and was only 12 when she enrolled at the National Institute of Dramatic Art; aged 15, she starred in the Sydney stage production of "Boeing Boeing".
She matriculated in 1967, and then continued acting rather than enrolling at college; Cassandra appeared in a number of theatre plays in the following 10 years, prior to launching her career on TV.
Roles in TV series
Cassandra's debut TV series role was playing Controller Sares in the 1977 episode "Devil's Planet" of the adventure science fiction "Space: 1999", which starred Martin Landau and Barbara Bain, and follows the crew of Moonbase Alpha as they're struggling to survive now that the Moon has been thrown from orbit into deep space; the series aired from 1975 through 1977 and was nominated for only a single award.
In 1978, Cassandra portrayed Ismena in the episode "The Boy Merlin" of the family horror "Shadows", which starred Neville Barber and Gwyneth Strong, and is a collection of scary stories for children; the series aired from 1975 through 1978, and was nominated for two BAFTA awards.
Cassandra Harris – For Your Eyes Only #80sLadies pic.twitter.com/4yNpo0wpM6

— Sluts and Guts (@sluts_guts) November 28, 2021
In 1979, Cassandra starred as Melissa in four episodes of the adventure "Dick Barton: Special Agent", which also starred Anthony Heaton and Tony Vogel, and was created by Normal Collins; it follows the work of World War II veteran and crimefighter Dick Barton.
She portrayed Trudi Engel in the 1980 episode "The Education of Nils Borg" of the war drama "Enemy at the Door", which starred Alfred Burke and Bernard Horsfall, and follows the citizens of Guernsey as they're trying to cope with the German occupation during World War II.
Cassandra's only other TV series role was playing Felicia in four episodes (1982-1985) of the action adventure comedy "Remington Steele", which starred Pierce Brosnan and Stephanie Zimbalist, and was created by Robert Butler and Michael Gleason. It follows the work of a female private detective who's partnered up with a former thief – the series won one of its three award nominations.
Roles in movies
Cassandra's debut film role was playing a supporting character in the 1978 drama "The Greek Tycoon", which starred Anthony Quinn and Jacqueline Bisset, and was directed by J. Lee Thompson. It follows fictionalized Greek shipping magnate Aristotle Onassis as he's meeting and marrying Jacqueline Kennedy, the widow of the assassinated US president. The movie was nominated for The Stinkers Bad Movie Award for Worst On-Screen Couple, for Anthony and Jacqueline.
In 1980, Cassandra played Mrs Lloyd Palmer in the adventure crime comedy "Rough Cut", which starred Burt Reynolds and Lesley-Anne Down, and was directed by Don Siegel and Peter R. Hunt. It follows two career thieves who've made a plan to steal uncut jewels worth $30 million.
The year 1981 saw Cassandra portray Countess Lisl in the video "The Sun James Bond 'For Your Eyes Only' Television Commercial", and her only other film role was playing Librarian in the 1986 short drama "Five Days", starring alongside Tony Allan. The movie follows a librarian as she's spending five days with a man whom she's just met and has fallen in love with.
Other credits
Some of Cassandra's final talk-show appearances were in "Saturday Night at the Mill", "The Don Lane Show", and "Late Night with David Letterman".
Old videos of Cassandra were featured in the 2006 short documentary movie "For Your Eyes Only: Bond in Greece".
Love life and marriages
Cassandra was married thrice. Her first husband was non-celebrity Australian William Firth; the two exchanged vows on 24 February 1964, and divorced in 1970; it's widely believed that they divorced because William wanted children but Cassandra didn't (at that time), but this hasn't been confirmed.
Her second husband was Irish film producer Dermot Harris; they married in 1970 and she gave birth to their daughter Charlotte Harris in 1971, while their son Christopher followed in 1972. Cassandra and Dermot divorced in 1978, and he died aged 48 on 12 November 1986.
Cassandra's third husband was famous Irish actor Pierce Brosnan; he has 103 acting credits and has won 21 of his 57 award nominations, while he's probably known best for portraying James Bond in several movies. Cassandra and Pierce married on 27 December 1980 and she gave birth to their son Sean Brosnan in 1983; after her second husband died, Pierce adopted their two children.
Interesting facts and hobbies
Cassandra's third marriage ended when she died in 1991, only a day after her 11th wedding anniversary.
She was the host of her own live TV chat show in Australia.
Her son Sean's today an actor, producer and director; he has 22 acting credits and is perhaps known best for starring as Luke in the 2016 action movie "My Father Die". Her daughter Charlotte was also an actress, with only three credits to her name, while her son Christopher's today working as a film director and cameraman.
Cassandra's second husband Dermot was the younger brother of the late Irish actor and singer Richard Harris.
She was a philanthropist, and together with her husband donated money to a number of charity organizations.
Cassandra's favorite actor was her husband Pierce, and some of her favorite movies were "The Long Good Friday", "The Fourth Protocol", and "Taffin".
Appearance and net worth
Cassandra would've been 74 today. Her eyes and hair were brown, she was 6ft (1.83m) tall and weighed around 155lbs (70kgs).
Cassandra's net worth was estimated at over $3 million at the time of her passing.