Just a simple reminder that article is created and owned only by biographytribune.com. Article cannot be re-published in any other pages or documents. Copyright is protected by DMCA. All found copies will be reported.
Original source: https://biographytribune.com/who-is-actor-james-denton-his-bio-weight-loss-wife-net-worth-family-mother-cancer/
Who Is James Denton?
Born James Thomas Denton Jr. on the 20th January 1963, in Nashville, Tennessee USA, he is a television and film actor, known to the world for his roles as Mike Delfino on the TV series "Desperate Housewives" (2004-2012), and most recently as Dr. Sam Radford in the TV fantasy drama series "Good Witch" (2015-2018), among many other differing roles he has secured so far in his career. He was also the voice of Clark Kent/Superman in the animated film "All-Star Superman" in 2011.
https://www.instagram.com/p/BjF5BgqgWF8/
James Denton Bio: Early Life, Mother Cancer, and Education
James is the middle child of three born to J.T. Denton, who was a dentist and his wife Mary Jean Woolslair, who sadly passed away in 2002 after losing her battle with breast cancer. During his childhood, James was inclined to Southern Baptism, and as a result was a Minister of Music at Westmoreland United Methodist Church, located in Westmoreland, Tennessee. However, he grew up in Goodlettsville, where he matriculated from Goodlettsville High School, after which he enrolled at the University of Tennessee, initially majoring in television/journalism, but it was in advertising that he earned his degree, subsequently working for a couple of radio stations selling advertisements, before setting his mind on becoming an actor.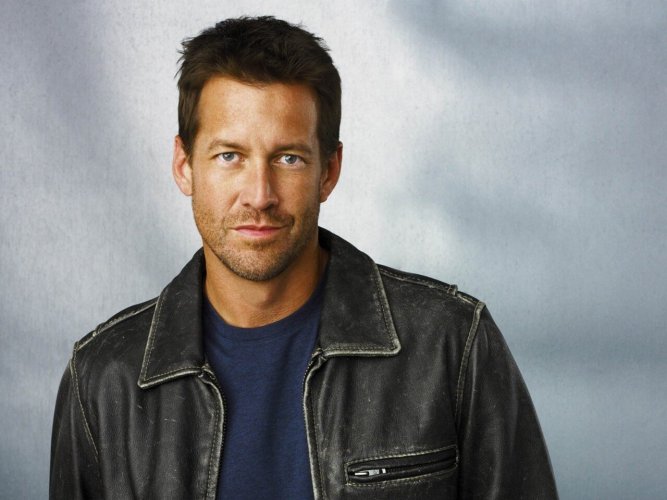 Career Beginnings
James started his acting career in a small theater in Nashville, but after a few appearances moved to California as he wanted to become a full-time actor. His first on-screen role was in the film "Thieves Quarter" in 1993, and he continued with the part of Nick in another film – "Hunter's Moon". It was in 1997 that he felt the first real rays of success when he was chosen for the part of Mr. Lyle in the Primetime Emmy Award-nominated series "The Pretender", and through 2000 featured in 36 episodes of the highly acclaimed series. Denton ended the '90s with roles in John Woo's Oscar-nominated "Face-Off" (1997) starring John Travolta and Nicolas Cage, and in Mike Nichols' Oscar-nominated "Primary Colors" (1998) with John Travolta, Emma Thompson, and Kathy Bates. He continued with supporting roles in several films and TV series, including in "The Pretender: Island of the Haunted" (2001), and "Philly" (2001-2002), but that was enough for him to secure a role in the highly successful TV drama series "Desperate Housewives".

Rise to Prominence
James was a part of the "Desperate Housewives" series until 2012, and appeared in 180 episodes during his stint. He won two SAG awards for his work on the series, among other recognitions, but what is more important, he became a star. He wasn't very active as an actor elsewhere during the series, but still appeared in several films, including the drama film "Beautiful Dreamer" (2006), in which he starred alongside Brooke Langton and Colin Egglesfield. Following the end of "Desperate Housewives", James continued his career quite successfully, first starring in the romantic comedy film "Karaoke Man" (2012) and then had the lead role in the action drama film "Revelation Road: The Black Rider" in 2014.
https://www.instagram.com/p/Bdp7SonllDG/?taken-by=jamesdentonofficial
Continual Success
James was looking for another long-term engagement though, and he didn't wait long as he was chosen for the role of Dr. Sam Radford in the new fantasy series "Good Witch" in 2015, and has since appeared in 44 episodes of the award-winning series. He had several other notable roles, including the one of Peter Hudson in the TV series "Devious Maids", and is now working on the film "Selfie Dad", scheduled for release late in 2018, in which he will star next to Michael Jr. and Chonda Pierce.
https://www.instagram.com/p/BomVWaAg0or/?taken-by=jamesdentonofficial
Do You Know How Rich James Denton Is?
James has now appeared in over 50 film and TV titles, some of which increased his wealth to a large degree, although some of them failed to make a positive impact on his career. So, have you ever wondered how rich James Denton is, as of mid- 2018? According to authoritative sources, it has been estimated that Denton's net worth is as high as $7 million. Pretty impressive don't you think?
https://www.facebook.com/photo.php?fbid=100807086645679&set=pb.100001491633610.-2207520000.1538987272.&type=3&theater
Do You Know About James' Personal Life, Affairs, Marriage, Children?
When it comes to his personal life, James has been quite open about the ups and downs that happen to him behind the camera. He has two children, Sheppard and Malin, with his second wife, Erin O'Brien, whom he married in December of 2002. He has one failed marriage behind him to actress Jenna Lyn Ward, which lasted from 1997 until 2000. He has also been seen with several other celebrities, including Deana Carter, who became a country music star, releasing seven studio albums, including the multi-platinum album "Did I Shave My Legs for This?" in 1996.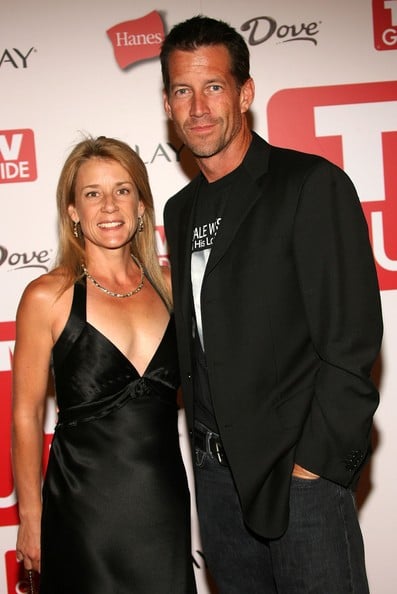 In addition to his successful career, James is also tied to the community; in his most recent endeavor, he will appear as the host of the American Humane Hero Dog Awards. Also, James has found time for sports, and is now the part-owner of the minor league baseball team Orange County Flyers, which now competes in Golden Baseball Leagues.
Internet Popularity
James isn't fond of social media networks, though he can be found on Instagram. He has over 2.200 followers, and has shared with them his recent career endeavors, including pictures from the set of the series "Good Witch". So, if you aren't already a fan of this successful actor, then this is a perfect opportunity for you to become one and help him build his fan base. He isn't active on Facebook and Twitter.