The name Edot Baby sounds more than familiar to those who keep up to date with drill rap. Despite being a teen, Edot Baby became a force to be reckoned with in the genre, and stood out from fellow rappers from New York City for his hit songs "Snapback", "FTW" following his debut "Ready 4 War".
Sadly, Edot Baby died from a self-inflicted wound on 3 November 2022, when he was just 17 years old. Despite his promising career cut-short, there's still a lot to be learned about the young artist, how he became a drill rapper, his aspirations for the future, and a lot more. Keep reading to get an insight into who Edot Baby was!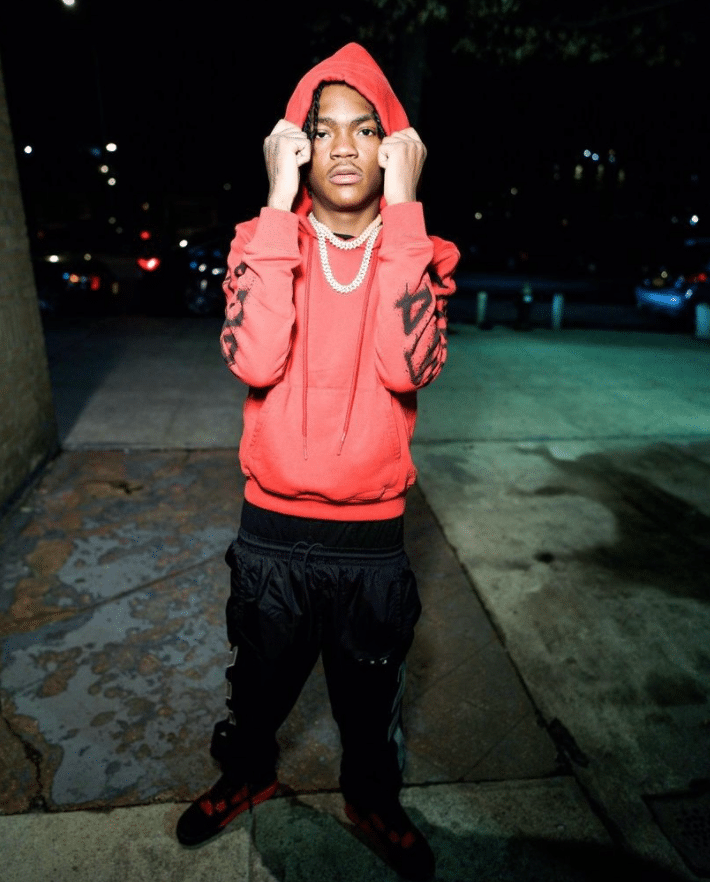 Early Life
Born on 6 February 2005, Elijah Vincent Irvin, better known as Edot Baby, was a native of New York City, USA. He was born at the Harlem Hospital to parents Vicent Irvin and Tanya Gabriel, who had another nine children. Elijah actually spent most of his childhood and teens under the legal guardianship of his older sister Tiffany, who raised him and his older siblings Jordan and Loris, after his parents became unable to take care of them.
Alongside his three older siblings, Elijah grew up in Harlem and developed an early interest in technology, setting up his first at-home studio at 13 years old. The young Elijah attended Maspeth Elementary School and was a big fan of baseball, often playing in the Harlem Little League. He then attended the Community Health Academy of The Heights for middle school but had to be transferred to Middle School 324 due to the constant fights he got into. He also attended Capital Preparatory High School, but dropped out of it after classes were resumed following the end of the pandemic.
How He Got Into Rap?
Despite developing an interest in technology, Elijah eventually chose to create music instead. His beginnings as a rapper go back to middle school, when he began writing lyrics and producing beats at home. Even his artist's nickname Edot Baby comes from those early days of creating music, as he affirmed in an interview with Talk To The Town in 2021.
Music was a hobby for Edot Baby, but once he and his friends were caught in minor dealings against the law, he took music more seriously, and recorded his first official song "Ready 4 War"; the music video was first recorded thanks to his sister Loris, who gave him the money for it on his 15th birthday. However, that video never saw the light of day after it was mistakenly deleted, leading Edot Baby to film another video on the spot in his neighborhood, alongside his friends.
THEY BEEN LIKE EDOTTY YHU GOOD!?!? YHU AINT BEEN DROPPIN BEEN PLAYIN THE HOOD😈 #BABYGOAT ⭐️💜

NEW MUSIC DROPPING THIS WEEK🤞🏾🗣 pic.twitter.com/FpbrxXwsmI

— BIG BANK EDOT💰 (@edotbaby) November 7, 2021
The music video for "Ready 4 War" was released in April 2020, and marked the start of everything for Edot Baby, as streams and views didn't take long to come and turned him into one of the most promising rookies on the scene.
Discography
Following the success of his debut single, Edot Baby continued to release single after single for the next few months. Some of his most popular from those days include "War Cry" and "Ride The O", each of which gained millions of streams and views on music services and YouTube.
Edot Baby's first extended play (EP) "The Baby In The Game" was released in December 2020, and included the hit single "Field Talk". The next year saw him collaborate with Bizzy Banks, Sha EK, and others, on top of releasing his hit singles "SnapBack" and "Rundown Gang".
Edot Baby's most popular singles were released in 2022, including "We Back Pt. 2", "Friday Night" and "Geek". Also in that year, he released his debut studio album "E With The Dot" and its deluxe edition, on top of releasing multiple singles, and a second album entitled "You Started, I Finish".
Edot Baby's last song was entitled "Reminiscing", which dropped in late October 2022, just a month before his post-mortem single "Tragic" was released. Two songs in his memory entitled "4148" and "Rainy Days" were released in 2023.
Regarding his goals for the future, in an interview with Talk To The Town, Edot Baby revealed that his goal was to obtain a certified plaque for his music, go on tours, and do 'fun superstar' things.
Personal Life
Besides the several issues against the law that Edot Baby got himself involved with in his teens, he was also struggling with drugs and depression. According to some old Instagram Live recordings from Edot Baby recovered by his fans on Reddit, he had problems with his family, and opened up about his mental health issues.
Regarding his family, Edot Baby admitted that his family had a not-so-positive situation while he grew up, as allegedly, no one worked in his household, thus seemingly hinting why he and his siblings were handed over to public services, and were later taken by their older sister Tiffany. Nonetheless, it's also known that his parents were present in his life, despite having no legal guardianship over him.
Death & Controversy
According to reports, Edot Baby inflicted a fatal wound on himself in his apartment in Harlem on 3 November 2022, and was pronounced dead after arriving at the hospital, leaving his loved ones and family heartbroken.
Just after the news of his death spread around, several questions regarding the cause of his death and the situation which led him to end his life were soon to come. The controversy didn't start until a couple of days later, when screenshots of text messages featuring his niece Layla became viral, as she had affirmed that an investigation about his death was opened. According to her, Edot Baby's girlfriend at the time given was with him at his apartment when he shot himself, briefly mentioning how the woman had hidden his gun before taking him to the hospital, and had allegedly taken jewelry from him.
More controversial details were revealed by one of his sisters, who affirmed that Edot Baby's girlfriend had been at parties after his death, and didn't attend his funeral, on top of allegedly robbing him after he was pronounced dead. The girlfriend of unknown identity later defended herself saying she didn't steal his belongings, and had hidden the gun so she could take him to the hospital. It's unclear what happened to the case afterward.
According to Edot Baby's obituary, he had no children of his own at the time of his passing.
Appearance, Net Worth
Edot Baby was an Afro-American man whose weight was unknown, but was 5ft 7ins (1.70m) tall. At the time of his death, Edot Baby had an estimated net worth of $100,000, resulting from his career as a drill rapper. This estimation is based on the impressive number of streams and YouTube views obtained by the young artist before his tragic death.