Galvancillo, an American online influencer and emerging music artist, amassed a massive following across various platforms. His popularity has continued to rise since he burst into the social media scene in 2020 but his digital world was sent into a tailspin after a recent Instagram hacking incident, leaving fans and followers both concerned and intrigued
Galvancillo cara de?? Comenten 👇🏻👇🏻❤️❤️ pic.twitter.com/w421YDDl1c

— ⚜️galvancillo⚜️ (@galvancillo1) April 21, 2020
Early life, education, and family
Lorenzo Galvan Ochoa, better known as Galvancillo, was born on 4 April 1999, in Los Angeles, California., and grew up alongside two older brothers in Jalisco, Mexico. While details about his parents remain somewhat elusive, even if he's already featured them on his social media pages, it is evident that Galvancillo boasts a diverse heritage, tracing his roots back to both Puerto Rican and Mexican origins.
In his formative years, Galvancillo harbored aspirations of becoming a veterinarian, partly influenced by the agricultural environment that surrounded him. As a child, he frequently tended to cows and pigs at home, cultivating a profound love for animals. Yet, alongside his passion for creatures great and small, he nurtured another fervor – a deep-seated love for music. From a tender age, he honed his skills on instruments such as the guitar and piano.
At the age of 18, his family embarked on a journey that led them to Austin, Texas. It was there that he completed his high school education at Crockett High School, proudly earning his diploma in 2017. During this time, Galvancillo found himself captivated by the world of automotive customization, a fascination that was undoubtedly fueled by his two older brothers. Their penchant for acquiring vehicles and transforming them into automotive marvels fascinated Galvancillo. He fondly recalls, 'They would buy cars and raise the doors, change wheels and things like that.' This automotive allure eventually played a role in his decision to relocate to Houston, where the "trokaido" scene, a Mexican slang term referring to the trucking and automotive customization culture, was flourishing.
Just as Galvancillo was transitioning to the next phase of his life, the world was struck by the onset of the COVID-19 pandemic. Rumors circulated that he had enrolled at the prestigious Berklee College of Music in Boston, Massachusetts, with the intention of pursuing a degree in music production. However, the pandemic forced a shift in the way he attended classes, switching primarily to virtual learning. Despite these challenges, Galvancillo remained steadfast in his pursuit of his ultimate goal – establishing himself as a successful singer-songwriter and music producer.
Galvancillo's Rise to Social Media Stardom
In the ever-evolving landscape of social media, Galvancillo stepped into the spotlight in January 2020, marking the inception of his digital journey. His funny and entertaining TikTok videos, characterized by his singing, dancing, and lip-syncing prowess, swiftly captivated online audiences. Galvancillo's charisma and ability to create engaging content propelled him into the limelight, rapidly amassing a dedicated following that would lay the foundation for his meteoric rise to stardom.
However, his influence didn't stop at TikTok. He strategically expanded his online presence to encompass other platforms, such as YouTube and Instagram. He used these social media accounts wisely and uploaded new content consistently. It also provided a glimpse into his everyday life, which fascinated his followers.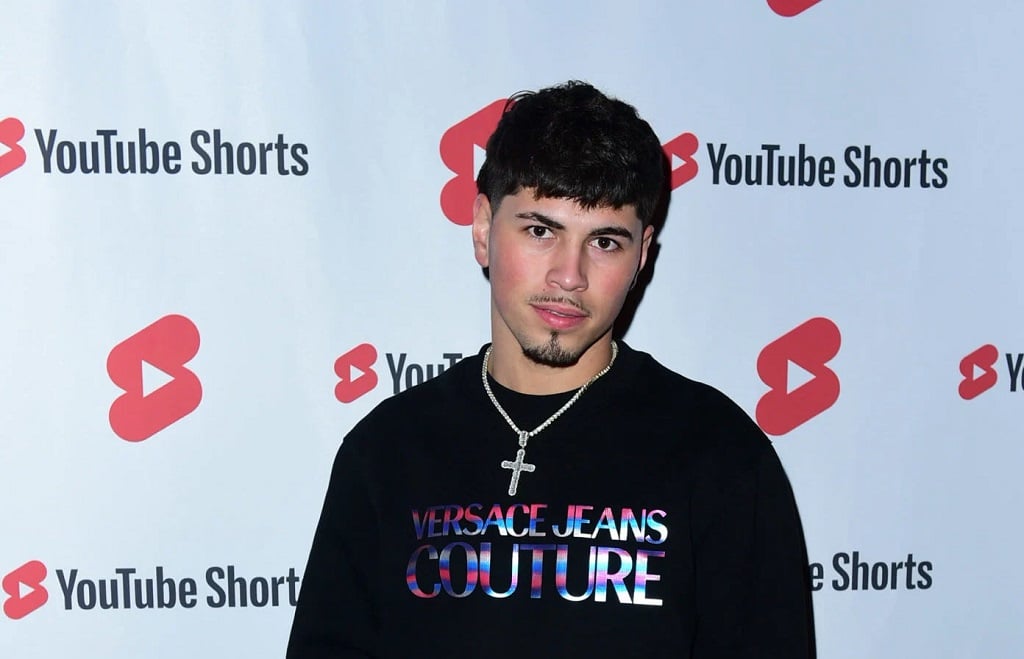 The rise of social media influencers like Galvancillo represents a transformative shift in the way regular individuals attain fame and success in the digital age. Content creation is the way to fame, money, and influence, which were often only available to traditional celebrities. The following examples serve as clear demonstrations of his formidable online influence:
TikTok Accounts
Galvancillo's presence on TikTok is nothing short of impressive, boasting not one but two accounts: @galvancillo__ and @galvancillo2. The former commands a devoted 1.5 million followers, with an astonishing 46 million likes. Meanwhile, the latter, @galvancillo2, takes it a step further, amassing an even larger 4.6 million followers and an impressive 153 million likes.
TikTok, among all the social media platforms, was meticulously designed to inspire users to effortlessly create and share short videos, encouraging them to express themselves through dance, dubbing, or lip-syncing. It was on this platform that Galvancillo discovered his perfect avenue to stardom. One of his most iconic TikTok moments unfolded in May 2021 when he posted a video that resonated deeply with his audience. In this memorable video, Galvancillo showcased his talent by lip-syncing to a beloved Mexican song, all while featuring his cherished truck. The video took an unexpected twist as he revealed the truck's damaged front, still passionately singing the song. This captivating blend of music and personal narrative struck a chord with viewers, accumulating an impressive 3.5 million views and garnering nearly 400,000 likes. It remains a testament to his ability to connect with his audience and create content that resonates deeply with his ever-growing fanbase.
YouTube Presence
His YouTube channel, launched on 28 May 2017, has attracted 750,000 subscribers. He's uploaded close to 30 videos and amassed a total of 10 million views as of October 2023. Galvancillo's content spans his personal life, car adventures, travels, music releases, and exciting challenges. Here, he shared not only his musical endeavors in the form of music videos, but also through lifestyle vlogs. This multi-dimensional approach allowed him to connect with his audience on a deeper level, solidifying his position as a content creator of substance.
Instagram Influence
In addition to conquering the world of video content creation, Galvancillo ventured into the fashion modeling and marketing industries. His striking visuals and impeccable style propelled him to become an Instagram sensation, garnering the attention of both his loyal fanbase and renowned brands eager to collaborate. The fusion of fashion, personality, and influencer status made Galvancillo an ideal partner for launching new products not only in fashion but in sports and skin care as well, further elevating his online persona.
Music Career
The social media influencer renowned for amassing millions of TikTok followers, initially gained fame by creating engaging lip-sync videos to popular songs. Building his confidence through his popularity online, Galvancillo embarked on a significant transformation. Instead of merely interpreting the creations of other artists, he decided to venture into songwriting, thus taking his first steps toward fulfilling his lifelong dream.
Debut single
In 2021, Galvancillo not only pursued his aspiration of becoming a regional Mexican singer-songwriter, but also took the bold step of establishing his own music label, De La H Music. To further strengthen his musical journey, he forged a crucial partnership with Fausto Juarez of Lamat Records, who would oversee the distribution and promotion of his music, alongside Viral Music.
Remaining true to his passion for fashion and automotive customization, his debut single's music video reflected these distinctive interests. The song, entitled "Placozo Mi Estilo," encapsulated his identity while adding an extra layer of fabulous luxury to the mix. It was released in November 2021 and unsurprisingly, the video amassed an impressive two million views on YouTube, solidifying his standing as a rising musical sensation. This success set the stage for another single, "Fiesta Pa' Olvidarla," which he released in December 2021. Much like his debut single, this track's official video achieved the same remarkable view count.
Signing with a New Label
As his career continued its rise, Galvancillo had successful collaborations with fellow artists. One notable partnership was with Alex Favela on the track "No Fue Suerte," which garnered over 10 million streams on Spotify in 2022. A significant development in his musical journey came in 2023 when he signed with a new music label, Slab Records. Under this exciting new venture, he released the song "Aventador" in July 2023, a collaboration with Mexican singer Tyan G. Since its release, the track has garnered nearly seven million streams on Spotify, validating his position as one of the rising influential artists in the industry.
The Infamous Instagram Hacking Scandal
On 5 April 2023, the loyal fanbase of Galvancillo and social media enthusiasts were left in shock by a series of unsettling posts that appeared on his Instagram stories. The news quickly spread like wildfire, as those online at the moment shared and discussed the unexpected turn of events.
The Shocking Discovery
The day in question took an unexpected turn when Galvancillo and his girlfriend were live streaming on TikTok. During the livestream, they began to notice an influx of messages from followers mentioning inappropriate videos and photos that had supposedly been posted via Instagram Story on his official Instagram account. Galvancillo's face betrayed his shock as he grasped the gravity of the situation, prompting an immediate halt to the TikTok livestream.
DECORANDO LA CASA ️ #fyp #galvancillo #halloween

Posted by Bk Gaming on Tuesday, October 17, 2023
The Disturbing Content
What unfolded was a series of videos depicting explicit acts involving individuals, but notably, Galvancillo's face was not visible in any of the content. Initially, most viewers believed the content was exclusive to Instagram. However, some fans claimed that they had seen it previously on OnlyFans, a paid subscription-based content platform. The content then found its way to Twitter, setting off a full-blown scandal that captivated the online world.
Differing Perspectives
As is often the case with online scandals, the incident quickly transcended Twitter, spreading to TikTok, Reddit, and various other popular online forums. Fans found themselves divided, debating whether the content was authentic and whether the man featured was indeed Galvancillo. Some argued that since it had been posted from his account, it must be him. Others were swift to pass judgment, expressing disgust at the content. However, there were fans who believed that the likelihood of a hack was significant. Their reasoning was grounded in the fact that Galvancillo's online presence typically steered clear of controversy or explicit content. His social media pages were characterized by a focus on his musical interests, automotive customizations, travels, and endorsements. Posting such inappropriate material would not align with his established image and could jeopardize his brand endorsements.
A Statement from the Music Label
In response to the unsettling incident, his record label, Slab Records, issued a statement on his behalf and it read, 'On the night of April 5, 2023, the account of Lorenzo Galvan Ochoa, known as "Galvancillo," was hacked. Various intimate and highly personal materials have been circulated on the account with the intent of tarnishing their image and reputation. We are actively working to identify those responsible.' The statement further emphasized that the incident had been executed in poor taste, and assured fans that every effort was being made to regain control of his account.
Instagram was disabled and under investigation
In the wake of the scandal, Galvancillo promptly removed the offensive content and launched an investigation to identify the culprits. It was reported that his Instagram account was disabled after the incident, pending investigation. However, it was active again but they didn't share the result of the investigation. Some continue to speculate and point fingers, with some accusing him of seeking attention and relevance through the ordeal. It didn't seem that his reputation had taken a hit on the surface, at least since he never lost followers except for the humiliation that it brought to his family or to the other girls who were featured in the leaked explicit content. As of this writing, there were no arrests or charges made of anyone, even if it was insinuated at some point that he knew who was behind the hacking of his account.
Personal Life
Galvancillo is romantically involved with a woman named Gia, whom he initially met online. As they continued to connect through various social media platforms, they discovered a host of shared interests that eventually led to them starting to date. Gia, a model and social media influencer based in Los Angeles, California, has had an equally remarkable social media journey. Much like Galvancillo, she has amassed nearly two million followers on TikTok and half a million dedicated followers on Instagram.
Gia's expanding online presence owes much to her striking beauty and engaging personality. While she doesn't hesitate to share selfies and insights into her daily life on social media, she makes a deliberate effort to keep her personal life private. However, when it comes to expressing her affection for her boyfriend, Gia is far from reserved, and openly shares her feelings with the public.
One of the aspects that has earned Gia immense admiration from fans is her unwavering support for Galvancillo during and after the Instagram hacking scandal. While she has chosen not to comment on it publicly, her loyalty in the face of adversity has not gone unnoticed by their followers. In the often tumultuous and unpredictable world of social media, Gia remains a constant source of strength for Galvancillo, standing by his side as they navigate the challenges of fame and online scrutiny together.
Appearance
Galvancillo possesses a striking appearance, standing at approximately 5ft 8ins (1.77cms) in height and weighing around 160lbs (72kgs) with black hair and black eyes. His physique is characterized by a lean build, reflecting his commitment to maintaining a fit and healthy lifestyle.
Net worth
In the world of social media influencers, the recipe for success combines authenticity, relatability, and the creation of compelling content – Galvancillo embodies all three of these essential ingredients. While the exact figures for his earnings from sponsored posts and ad revenues remain undisclosed, it's no secret that the more engagements and views he amasses across all his social media platforms, the higher his earning potential becomes. Authoritative sources estimate Galvancillo's net worth to be close to $1 million as of October 2023.
Galvancillo's direct and sincere connection with his audience fosters trust and loyalty, making him an attractive partner for brands seeking to leverage his extensive reach for marketing purposes. Even in the face of adversity, as exemplified by the recent Instagram hacking incident, his unwavering dedication to maintaining a positive online presence has been acknowledged by fans. He remains a rising star, and his journey is poised to inspire countless others.