Just a simple reminder that article is created and owned only by biographytribune.com. Article cannot be re-published in any other pages or documents. Copyright is protected by DMCA. All found copies will be reported.
Original source: https://biographytribune.com/what-happened-to-jake-harris-from-deadliest-catch-his-wiki-net-worth-today-death-cornelia-marie-brother-parents/
Who is Jake Harris? What happened to him?
Jacob 'Jake' Harris was born on the 23rd October 1985, in Seattle, Washington State USA, and is a reality television personality, who has appeared as a crab fisherman in the reality TV series "Deadliest Catch" (2005-present), aired on the Discovery Channel. Since his debut appearance in the show, he has been struggling with drug abuse. However, he returned to the show in its 14th season.
Early Life and Education
When it comes to speak about his early life, Jake Harris was raised the youngest son by his father, the late Phil Harris, who was also one of the cast in the reality TV show as a crab fisherman and the captain of a ship, and his mother, Mary Harris. So, under the influence of his father, Jake became interested in fishing at an early age. He is the brother of Josh Harris, who  also appears in the show. Regarding his education, it is known that he attended high school, meantime also starting to work with his father and brother. At the same time, he became addicted to various drugs.
Reality TV Star
Prior to becoming involved in the fishing business, Jake worked as a pizza boy. At the age of 19, he joined the crew of his father's fishing vessel, named 'Cornelia Marie', full-time. In the very beginning, he worked in the position of the ship's bait boy, but was gradually promoted to higher ranks. His life completely changed in 2005, when thanks to their business his family was chosen to be featured in the reality TV series entitled "Deadliest Catch", which has been airing on the Discovery Channel ever since. Jake was one of the main cast along with his father, Phil Harris, who was the captain of the ship, and his older brother, Josh. The show increased  enormously his exposure and so popularity, as well as his net worth.

In February of 2010, his father passed away from a pulmonary embolism, so an entire episode in July of the same year was dedicated to his achievements in the fishing business. After Phil's death, the brothers wrote the book entitled "Captain Phil Harris: The Legendary Crab Fisherman, Our Hero, Our Dad", however, they worked separately on different boats, until they decided to buy the 'Cornelia Marie'.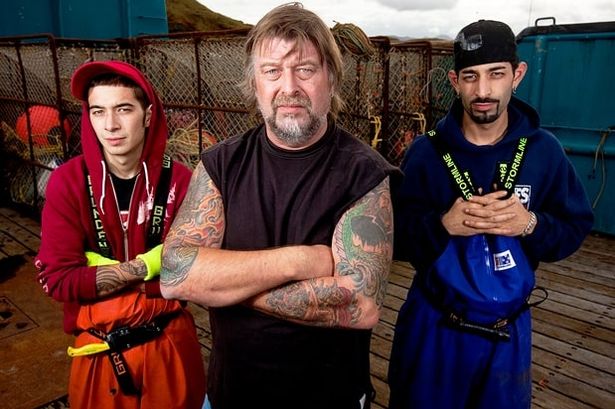 Parallel with the filming of the show, Jake also appeared in another documentary TV series entitled "After The Catch" from 2008, but leaving in 2012 due to his drug addiction. Anyway, the show is currently in its 14th season and he returned to pursue further his career.
Jake Harris Net Worth
His career really started in 2005, and since then he has been known to the public as a reality television personality. So, if you ever wondered how rich Jake Harris is, it has been estimated by authoritative sources that the size of his net worth is over $100,000, accumulated through his involvement in the entertainment industry; his part-ownership of 'Cornelai Marie' may be extra.
Personal Details and Legal Issues
If to talk about his personal life, Jake Harris has not revealed anything about that to the public; no partner has appeared in the TV series, so he is presumed to still be single. Speaking about his appearance, Jake is 5ft 9ins (175 cms) tall, and his weight is reputed to be around 130 lbs (59 kgs). According to several sources, Jake has had a lot of legal issues, as he has been addicted to drugs since he was in high school. In April of 2017, he was arrested for car robbery and the possession of crystal meths and xanax pills. Clearly his problems are not over yet.