• Jason Gedrick is an American actor born in 1965 in Chicago, Illinois.
• His net worth is estimated to be $1.5 million.
• He has appeared in films such as "Iron Eagle", "Rooftops", "Backdraft" and "Sweet Justice".
• He has made guest appearances in several popular shows and has taken part in independent film work.
• He is active on social media and has appeared in over 50 roles to date.
 
Who is Jason Gedrick?
Jason Michael Gedroic was born on 7 February 1965, in Chicago, Illinois, USA, and is an actor, known for his work in several television series, including "Boomtown" and "Murder One". He's also done film work – one of his better-known films is "Iron Eagle".
The Net Worth of Jason Gedrick
How rich is Jason Gedrick? As of early 2020, sources inform us of a net worth that is over $1.5 million, earned through a successful career in acting in the entertainment industry since 1983. Aside from his regular work, he's also made guest appearances in various popular shows, and continues his varied career.
Early Life and Career Beginnings
Very little is known about Jason's life before his rise to fame as an actor, as he has shared limited information about his family, childhood, and education. He is of part-Polish descent ,and grew up in Chicago. It is not known if he pursued an acting career as a child, but before making his forays into the entertainment industry, he changed his surname to Gedrick, making it sound homonymous to his original surname.
During the start of his career, he worked as an extra in several films, in projects such as "Risky Business" and "Bad Boys".
He then started to gain more prominent roles during the 1980s, with films such as "Iron Eagle", a military action film which received mixed reviews but still earned well at the box office, raking in over $24 million. Other projects he had during this period include "Rooftops", "Backdraft", and "Sweet Justice".
Continued Rise to Fame
In 1994, Gedrick was given a starring role in the film "The Force", alongside Kim Delaney and Yasmine Bleeth, and the following year another starring role, this time in the series "Murder One". The show follows the story of the trial of his character, who allegedly murdered a 15 year-old girl.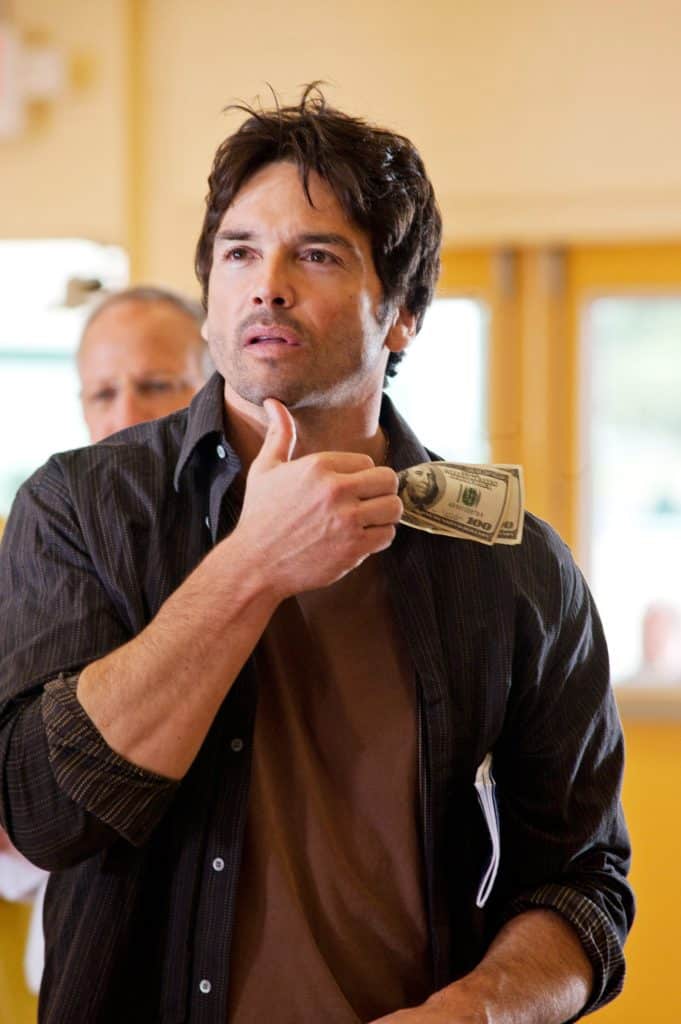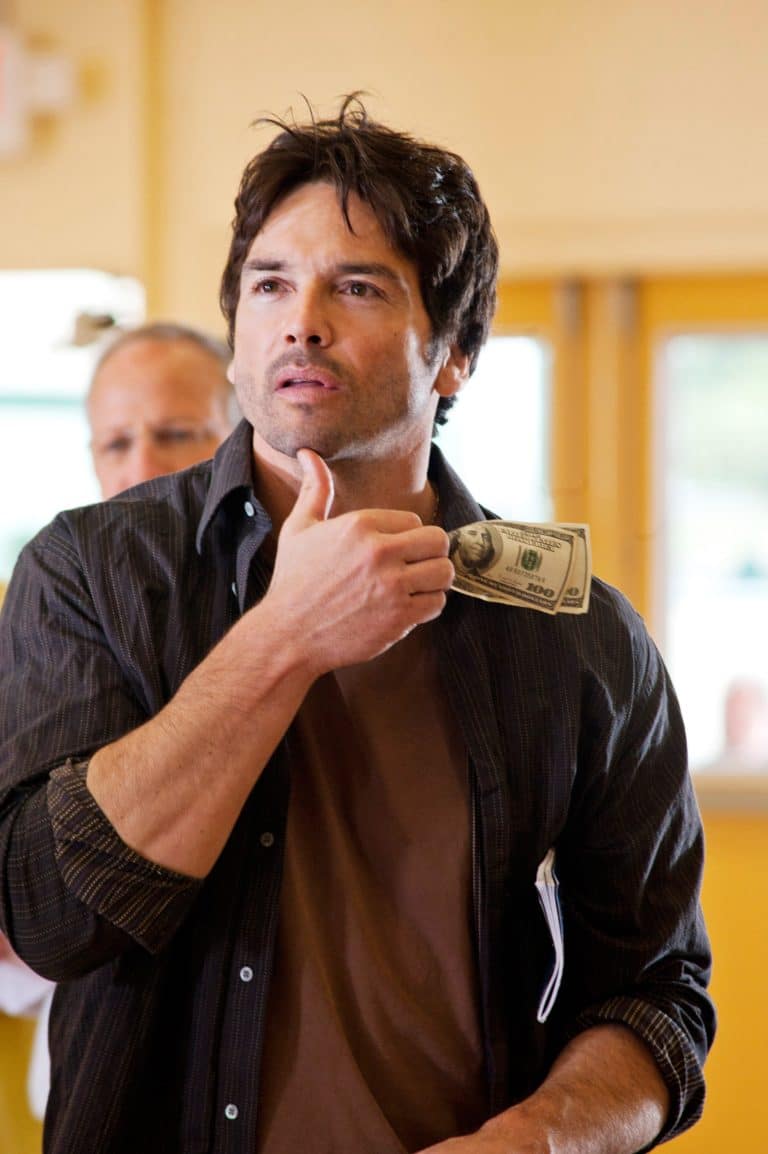 However, the show struggled in the ratings, leading him to be cut from the show along with several other cast members. This did not stop him from getting more acting projects, as he worked on the television film "The Third Twin", which is based on the novel of the same name written by Ken Folett, playing a university employee accused of rape.
Over the next few years, he took more roles in television projects such as "The Beast", and "EZ Streets" which didn't gain a lot of success.
In 1999, he made a guest appearance in "Ally McBeal" and also had a role in the miniseries "The Last Don". In 2002 he gained his next long term television role in "Boomtown", appearing alongside Donnie Wahlberg. The show was an initial success, but after ratings went down during the second season, the show was cancelled.
Recent Projects
In 2003, Jason starred in the Lifetime movie entitled "A Date with Darkness", in which he played the infamous rapist Andrew Luster, following the trial of the character.
He then had a regular role for 13 episodes in the series "Windfall", before in 2007 working with Donnie Wahlberg once more, in the A&E movie entitled "Kings of South Beach", before becoming a love interest of one of the characters in "Desperate Housewives". He subsequently played the role of Dr. J. D. Aldridge in the series "Necessary Roughness", in which his character was a possible love interest of the lead played by Callie Thorne.
In 2012, he was a cast member of the show "Luck" which aired on HBO for a season, then had a recurring role in the seventh season of "Dexter", playing a manager of a gentleman's club which becomes linked to a murder case. He also had a starring role in the Hallmark film entitled "The Wishing Tree" as Evan Farnsworth. One of his latest projects is the police procedural series entitled "Major Crimes", in which he plays a detective who is also a former partner of one of the lead characters.
Personal Life and Social Media
For his personal life, it is known that Gedrick married Dana Lavas in 1989, and they have three children and stayed together for eight years before divorcing.
14 hours of fun. We don't get paid to act we get paid to wait until they are ready for us to act. Blessed. #ActsOfDesperation pic.twitter.com/PNgWyPKD0m

— Jason Gedrick (@gee_dunk) April 8, 2018
He hasn't remarried, and nor come to notice with another potential partner. He is very close to his mother, having been raised by her after his parents' divorce – he has two older siblings who decided to live with their father instead. He has mentioned in an interview that he still often thinks of himself as a kid, and that he gained a lot of insight into acting at a young age, simply observing all of the older people in the house while he was growing up.
Similar to numerous actors, he is highly active online through accounts on social media. He has an account on Twitter, using the platform to promote some of his upcoming projects. In recent years, he's been busy being involved in independent film work, and is very happy about being a part of both the acting as well as the production process of his projects. He is known for taking long breaks from his online life at times, even months in between his posts, perhaps unsurprisingly as he's been cast in well over 50 roles to date.