Who is Luke Goss?
British actor, producer, director and musician Luke Damon Goss was born under the zodiac sign Libra on 29 September 1968, in Lewisham, London, England. He has 64 acting credits, but is perhaps still known best for portraying Prince Nuada in the 2008 action adventure fantasy movie "Hellboy II: The Golden Army", which starred Ron Perlman and Selma Blair, and was written and directed by Guillermo del Toro. It follows Hellboy and his team as they're trying to stop the prince of a mythical world and his Golden Army from killing all humans; the movie won five of its 40 award nominations, including an Oscar nomination for Best Achievement in Make-up.
Luke's today shooting for the upcoming movie "Dante", and the TV series "Second Chances".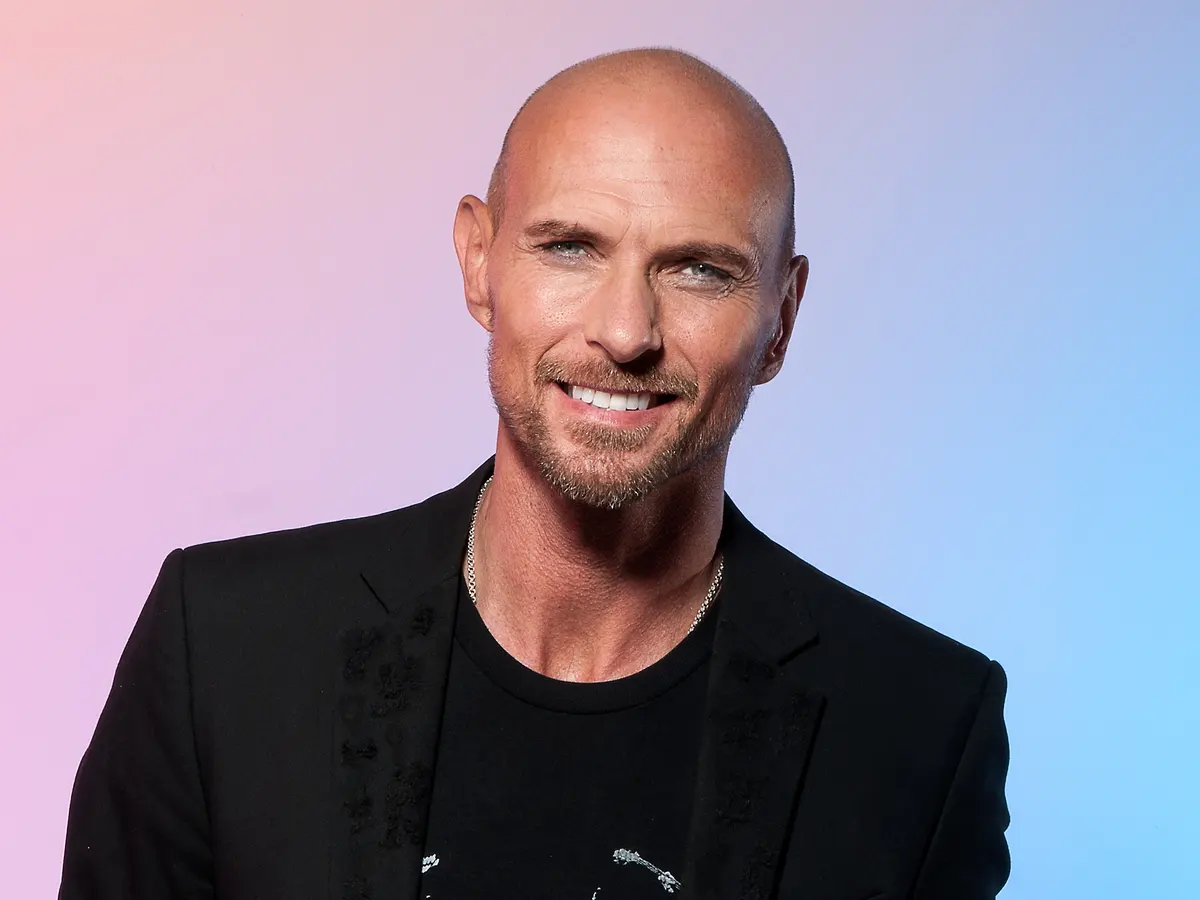 Education and early life
Luke was raised in Lewisham alongside his twin brother Matt, who's today a popular singer-songwriter, by their mother Carol (nee Read) and father Alan Goss; Luke and Matt prefer to keep their parents away from media but it's known that they separated when Luke was around 15, and that their mother then began dating a British musician.
Luke grew up being passionate about music, and was 11 when he began taking guitar lessons; he then switched to drums but learned to play several other instruments along the way. He studied at Collingwood College (high school) and was a member of the school band Blue, while he also enjoyed wrestling and playing chess.
Luke matriculated in 1986, and then focused on his music career.
Boy band Bros
Luke was gifted his first electronic drum kit by his mother's boyfriend, while his brother Matt was gifted a saxophone; the twins were members of the school band Blue when they met guitarist Craig Logan, who was a member of another school's band – Stillbrook. Luke and Matt eventually came to Craig's house and asked if he was willing to quit his band, and the trio thus founded their own – Gloss.
They signed a contract with American producer and songwriter Nicky Graham's agency, and changed their name to Bros; their first song "I Owe You Nothing" came out in August 1987 and reached #80 on the UK Singles chart. Their second single "When Will I Be Famous?" followed in November '87, and it was this song that made them popular; it peaked at #2 in the UK and topped the charts in Ireland, while it also charted amongst the top ten in the US, Australia and several European countries. The boys' third single "Drop the Boy" was also quite successful, topping the charts in Ireland, and peaking at #2 in the UK.
Bros' debut album "Push" was released on 28 March 1988, reaching #2 on the UK Albums chart, and becoming certified quadruple platinum in the UK, platinum in New Zealand and double platinum in Australia; it was also certified gold in Switzerland, Spain and France.
Craig left the band in 1989 because of his chronic fatigue syndrome, which left him not even being able to walk; Luke and Matt continued as a duo, and released their second album "The Time" on 16 October 1989, which peaked at #3 on the UK Albums chart.
Their third and final album "Changing Faces" came out in 1991, band split up in the following year, then reunited in 2017 and performed at several venues for the following two years.
Roles in TV series
Luke's debut TV series role was playing a supporting character in the 2000 episode "Through the Keyhole" of the comedy "Bob Martin", and his following role came in 2004, when cast to star as The Creature in both episodes of the horror science fiction mini-series "Frankenstein", which also starred Nicole Lewis and Alec Newman. It follows Dr. Victor Frankenstein who's created an 'artificial man' that has now escaped and has sworn revenge – the mini-series won one of its three award nominations.
Luke's only two other TV series roles in the 2000s were playing Lloyd Parr in the 2009 episode "A New Day in the Old Town" of the mystery science fiction "Fringe", and Colonel Sam Grissom in both episodes of the 2010 fantasy action adventure mini-series "El Dorado".
Luke's only other TV series role has been portraying Luther in all eight episodes of the 2013 crime thriller "Red Widow", which starred Sterling Beaumon and Radha Mitchell, and was created by Pieter Bart Korthuis and Melissa Rosenberg. It follows a woman who's just learned that her husband was a mobster, but has sworn to avenge his death.
Roles in movies
Luke's debut film role was playing Warwick Locke in the 2000 crime thriller "The Stretch", and some of his following roles were in the 2001 drama "Two Days, Nine Lives", the 2002 drama "Zig Zag" and the critically acclaimed 2002 action science fiction horror "Blade II".
In 2006, he starred as King Xerxes in the biographical historical drama "One Night with the King", which also starred John Noble and Tiffany Dupont, and was directed by Michael O. Sajbel. It follows Persian king Xerxes as he's searching for a new bride; the movie won two awards. Some of Luke's notable performances in the remainder of the 2000s were in the 2007 drama "Shanghai Baby", the 2008 action adventure "Deep Winter", and the 2009 action science fiction "Annihilation Earth".
The year 2015 saw him star as Wade in the action horror thriller "The Night Crew", which also starred Danny Trejo and Bokeem Woodbine, and was written and directed by Christian Sesma; it follows a group of bounty hunters as they're defending themselves from a group of savage cartel killers at a desert motel.
Some of Luke's most recent movie roles have been in the 2020 comedy "The Loss Adjuster", the 2021 science fiction thriller "Override", and the 2023 comedy "A Christmas Wish".
Other credits
Luke has nine producing credits, and some of his most recent have been the 2018 musical documentary film "After the Screaming Stops", the 2019 fantasy mystery science fiction movie "The Last Boy", and the 2020 crime thriller film "Paydirt".
He received special thanks for the 2002 documentary film "The Blood Pact: Making of Blade II" and the 2021 horror thriller movie "Caged".
Some of Luke's most recent talk-show appearances have been in "Good Morning Britain", "Martin & Roman's Weekend Best!", and "In Creative Company".
Awards and nominations
Luke won a 2007 Character and Morality in Entertainment Camie Award for Best Actor, for his performance in "One Night with the King".
He's been nominated for five other awards, including a 2002 Academy of Science Fiction, Fantasy & Horror Cinescape Genre Face of the Future Award for "Blade II", a 2008 Teen Choice Award for Choice Movie Rumble, for "Hellboy II: The Golden Army" and two MTV Movie Awards in 2009, for Best Fight and Best Villain, both for "Hellboy II: The Golden Army".
Love life and marriage
Luke can rarely be heard speaking about his love life in public, but we still know that he's been a married man for nearly three decades now.
He and American music producer, manager and former singer Shirley Lewis exchanged vows in a small and private ceremony in 1994, with only a couple of their closest friends and family members in attendance; she was once a back-up singer for the late George Michael, and can be heard on his hit songs "Freedom" and "Father Figure", while she's also collaborated with Elton John and Sting.
Not long after they exchanged vows, Shirley gave birth to their daughter Carli Wheatley.
There are no other women whom Luke's perhaps been with, that we know about; he's married to Shirley Lewis as of September 2023 and they have a daughter together.
Interesting facts and hobbies
Luke's debut theatre role was playing a supporting character in a production of Ed Wood's "Plan Nine from Outer Space".
He has a step-brother Adam.
Luke's brother Matt continued his career as a singer after Bros split and to this day has released 23 singles, four of which have been Top 40 Hits; his and Paul Oakenfold's single "Firefly" topped the World Trance chart.
Close to 60,000 people are following Luke on Instagram today – he's posted more than 750 pictures and videos onto the network, with most featuring him playing the guitar, shooting for his movies and travelling.
He enjoys being physically active, and can often be seen working out at a local gym in London.
Luke's a philanthropist, and has taken part in a number of fundraiser events.
One of his favorite actors is Colin Farrell, and some of his favorite movies include "The Batman", "Total Recall" and "The Gentlemen".
Appearance and net worth
Luke's age is 54. He has blue eyes and is bald, weighs around 180lbs (82kgs) and is 6ft 1in (1.85m) tall.
Luke's net worth's been estimated at over $16 million, as of September 2023.