Who is Megan Eugenio?
Megan Eugenio is an American internet personality, who became known on TikTok for her lip-sync videos, with more than two million followers on this social network.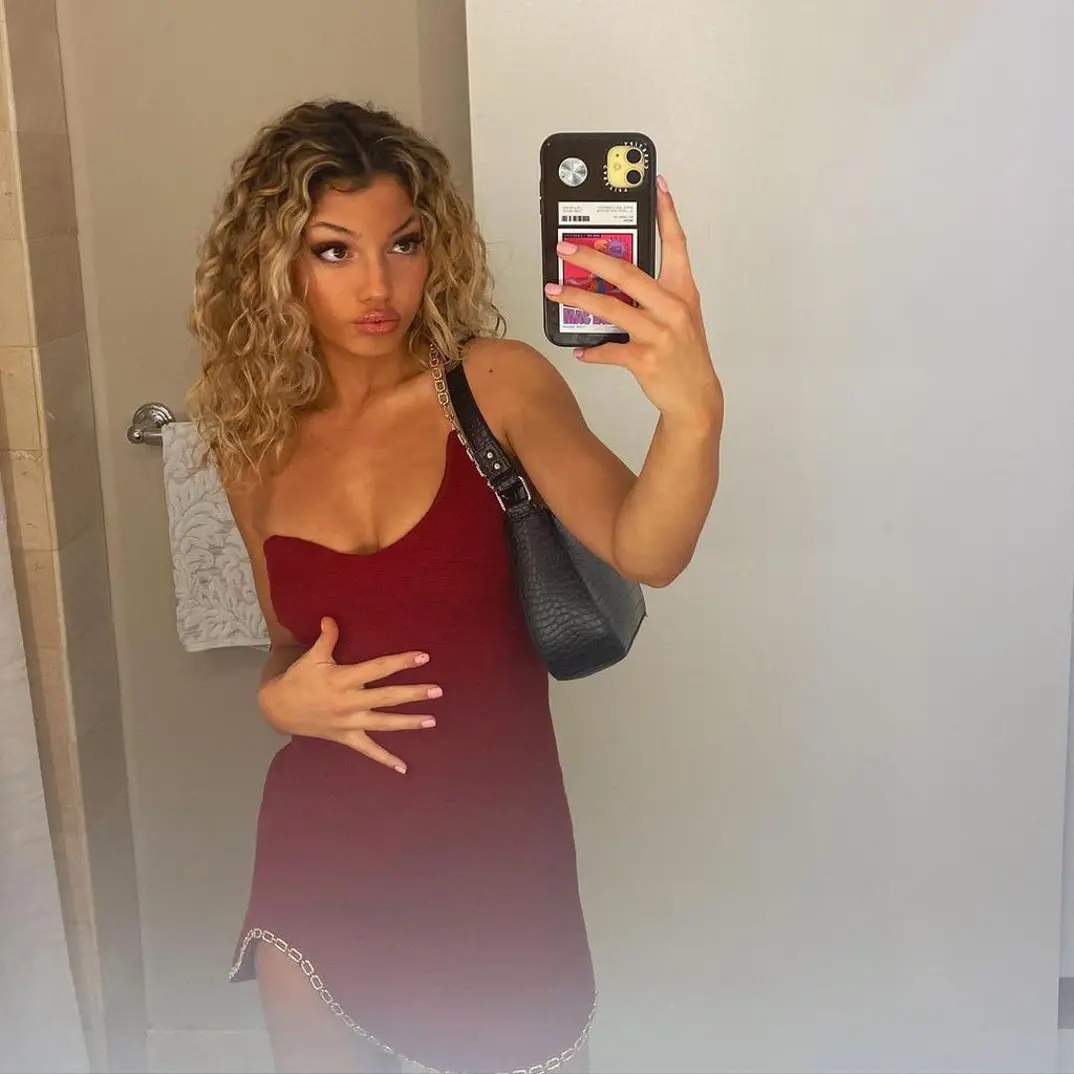 What Happened to Megan Eugenio?
Megan Eugenio, also known as OvertimeMegan, deleted her social media accounts after being hacked and having her private photos leaked. The incident led to her decision to step back from the internet, and quit social media. While her Instagram page remained public, she wasn't uploading anything until the end of September 2023, when she shared a picture of herself with her fans.
Megan Eugenio Wiki: Age, Childhood, and Education
Megan Eugenio was born on 17 October 1999, in Massachusetts, USA. She is the youngest child born to Michelle L Joyal Eugenio, a teacher at Peabody Public School, and her husband Mark Eugenio. Megan has an older sister named Amanda, and an older brother named Joshua Eugenio. She attended Bishop Fenwick High School, and later studied at Pace University, but there is no information on whether she graduated and what degree she obtained.
Career Beginnings
Megan Eugenio embarked on her journey into the world of social media at the age of 14. During her school days, she actively participated in beauty pageants, driven by her deep passion for fashion and beauty, and after completing her studies, Megan took the next step by collaborating with local brands and magazines, where she showcased her modeling projects on various social media platforms.
Rise to Stardom
As her career advanced, Megan Eugenio started to devote considerable effort to TikTok, and in August 2019, she made a pivotal decision to turn her presence on TikTok into a full-fledged profession, and with the app's global expansion, it became her career calling. On TikTok, Megan shares a wide array of engaging content, including lip-sync performances, dance routines, fun challenges, and captivating storytime videos. This diverse content strategy has played a significant role in expanding her audience.
Megan's popularity reached new heights, and even after a period of inactivity, her subscriber count continues to rise. As of October 2023, her TikTok account boasts an impressive 2.7 million followers, and a staggering 110 million likes.
Instagram Popularity
Megan expanded her influence to Instagram, amassing almost 600,000 followers. On this platform, she shares a diverse range of content, including photos and short videos. Unlike her humorous TikTok content, Instagram serves as a platform for Megan to share informative posts, particularly showcasing her interest in sports such as basketball, football and hockey, and is often spotted at NBA, NFL and NHL matches, respectively, engaging with sports enthusiasts.
Megan's collaboration with various brands, including 7Eleven, Adidas, accelerator, and others, has significantly contributed to her growing popularity and has made her a popular influencer on social media.
YouTube Career and Overtime Group Affiliation
Megan's journey took her to the Overtime group, where she frequently participates in basketball matches alongside fellow members. Her involvement in the group has allowed her to connect with sports enthusiasts and expand her presence in the sports community.
In December 2021, Megan further expanded her online presence by launching her YouTube podcast channel, "Overtime Megan" as a part of the Overtime group. To date, she's hosted 17 episodes on various topics from Women in Sports, to NBA All-Star coverage, relationship advice, and many more. While her YouTube channel is still growing, it currently boasts 8,000 subscribers.
bubba pic.twitter.com/HzSkdPvSIZ

— Megan Patricia (@overtimemegan) March 17, 2021
Net Worth
According to authoritative sources, Megan Eugenio's net worth is estimated at $1.5 million, as of late 2023.
Personal Life, Dating, Boyfriend, Single
Megan Eugenio's romantic life has garnered significant attention since she entered the celebrity scene. Rumors have circulated about her relationships, but nothing has been officially confirmed or denied.
One of the notable rumors linked Megan to ice hockey forward Cole Schwindt. Reports suggested they were dating, with pictures of them together frequently appearing on social media. However, the status of their relationship remains unclear.
Additionally, there were speculations about Megan possibly dating Australian basketball player Josh Giddey, after a photo of them together was shared on social media.
However, it is important to note an incident involving famous football wide receiver Antonio Brown. In December, he shared a Snapchat story featuring a mystery girl, leading to speculation that the girl was Megan Eugenio, with whom he might have been in a relationship. Megan clarified the situation by sharing an Instagram story, debunking the rumors, and confirming that she was not the person in question, and wasn't dating Antonio Brown.
Megan values her privacy more than the buzz the news creates, and prefers to keep her personal affairs away from the public eye.
Appearance and Body Measurements
Megan Eugenio has light brown hair and brown eyes. She stands at a height of 5ft 2ins (1.57m), weighs approximately 115lbs (53kgs), with vital statistics of 34-26-34, and bra size 32B.