• Austin "Chumlee" Russell is best known for his appearance in the TV show "Pawn Stars"
• He got his nickname Chumlee at the age of 12 due to his large stature
• He started his own company to sell merchandise with his own character and design
• In 2016, he was arrested and faced 20 felony counts
• He underwent gastric surgery, has a shoe collection, is a wealthy man, has a committed relationship, isn't fond of fame, is a part of Harrison Family, is an internet star, and has been a victim of a death hoax
 
Who is Austin "Chumlee" Russell from Pawn Stars'?
Born as Austin Lee Russell on the 8th September 1982 in Henderson, Nevada USA, he is best known for his appearance in the TV reality series "Pawn Stars". Let's look into his life, from his birth until the present day. From an early age, Chumlee and Corey Harrison have been friends and would often spend time together, including in the pawn shop, which was founded in 1989, by Rick Harrison and his father, Richard Benjamin Harrison.
https://www.instagram.com/p/Bh7iFYGFeoe
He got his nickname Chumlee when he was only 12 years old mostly because of his large stature as he resembled a walrus named Chumlee from the animated TV series "Tennessee Tuxedo". The nickname has stuck with him until the present day, and now everybody knows him as Chumlee.
He started working at the Gold & Silver Pawn Shop at age 21, and when the store became the subject of the new reality show "Pawn Stars" aired on the History Channel, our Chumlee worked in the background, sorting out items, managing papers, before appearing behind the counter. The show started airing in 2009, and though his character wasn't planned for the show, after a few appearances Chumlee's popularity made him one of the stars. Since then, he has featured in more than 270 episodes, contributing to the show's popularity with his own set of skills and characteristics. He brings comedy to the show, and because of his supposed dimwitted personality, he actually became a lovable character. If you are wondering what Chumlee is doing now in 2018, well, Chumlee is still on the show, but since obtaining world-renowned status, he has started a couple of his own projects.
Back in the early 2010s, he started his own company through which he sells merchandise with his own character and of his own design, including t-shirts among other items. He later sold half of his company to Rick so that the shop could handle orders of his merchandise more efficiently. Anyways, Chumlee became so popular that his merchandise is the most sold among the "Pawn Stars" cast.
Now, if you are wondering what Chumlee is doing in 2018, we have the answer you are looking for. He is still at the Gold & Silver Pawn Shop, however, he has been away from the camera since 2016, andk in 2017, Chumlee opened his own candy store, Chumlee's Candy on the Boulevard, across the street from the Gold and Silver Pawn Shop in Las Vegas.
Let's share some intriguing facts about our dear Chumlee.
Chumlee was arrested in 2016
This one is probably the most intriguing one; back in 2016, Chumlee was charged with 20 felony counts which included drug and weapons charges. Police raided his house during investigations of a sexual assault allegation led to Chumlee. Unfortunately for him, the police found marijuana, crystal meth, 11 legally owned firearms, Xanax, methamphetamine and several other drugs. Everyone from the "Gold & Silver Pawn Shop" stood behind Chumlee, defending him like he is a part of the Harrison family; his punishment was three years' probation and counselling.
He Underwent Gastric Sleeve Surgery
Chumlee has had problems with obesity from his early years, and even his nickname is connected with his looks. Despite that, he never cared for his health or looks until his father passed away from pancreatic cancer at 54 years old. After that, Chumlee started attending a gym six days a week, while also going on a diet which included more vegetables, juices, and no red meat. The ultimate result was 34 kg less for Chumlee, with the help of his girlfriend who is a culinary expert to keep healthy habits, and appropriate surgery.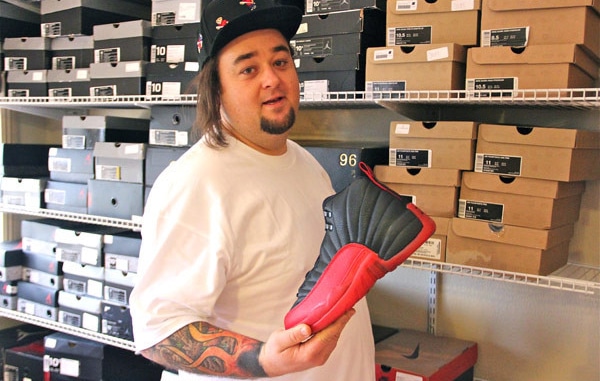 Chumlee Is a Shoe Collector
Everybody have something that keeps their mind at ease – for Chumlee that thing is sneakers; he has a room dedicated to his shoe collection comprised of more than 200 pairs. He still owns the first Nike sneakers that started the craze, and his collection includes several Air Jordan models, and several pairs of custom-made shoes just for him.
Chumlee Is a Wealthy Man
Since joining the Gold & Silver Pawn Shop, his net worth started increasing, and with his popularity reaching new highs, he made a small fortune. Once he started his own company and began selling merchandise he had designed, his net worth increased to a large degree. Furthermore, with his candy store opened and running, his net worth further increased. As of early 2018, his net worth is estimated at $5 million, with his assets including ….
Car Collection
Chumlee's quite decent car collection; since becoming wealthy, Chumlee has explored several of his passions, one being cars. As a result, he has stored in his garage some of the most amazing vehicles, such as 1986 Buick Regal, which he customized towards his desires with hydraulic lifts on the front and back, then a famed Rolls-Royce Phantom, Cadillac Escalade, 1964 Impala SS, Range Rover, and a Maserati GranTurismo.
Chumlee Is in a Committed Relationship
Chumlee has been in a relationship with Tanya Hyjazi since 2013; Tanya is a Lebanese-American chef who works for Stack Restaurant and Bar in Las Vegas, and her expertise has helped Chumlee considerably in losing his weight.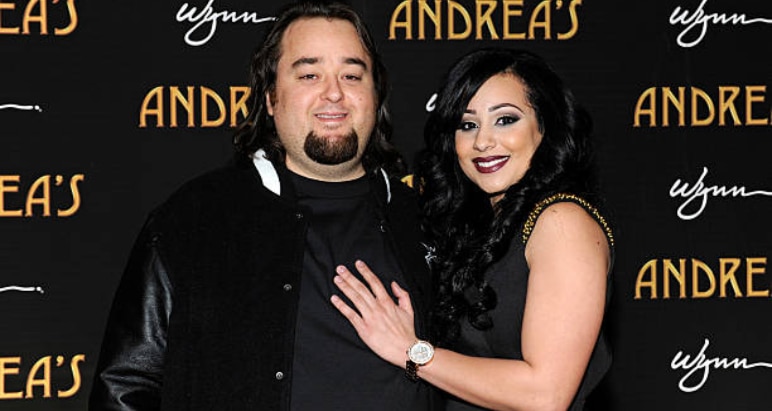 He paid for his girlfriend breast implants
Once the two hit it off, Chumlee suggested paying for her boob job – Tanya wanted to undergo breast implant surgery, and Chumlee offered to pay for it. He had in mind that his salary is much bigger than his girlfriend receives, and that it wouldn't be a problem for him financially. Tanya accepted, and both of them came out happier from the clinic.
He Isn't Fond of Fame
Though he has become quite popular and the masses adore him, he isn't talkative or nice to other people. In fact, whenever he can he avoids fans and crowds, and when approached tends to keep his answers rather short. Well, who can blame him, the man just doesn't like being popular. He is not the first one – remember Kurt Cobain?
He is a part of Harrison Family
Although not related by blood, Chumlee has grown into the hearts of the Harrisons, and being friends with Corey from their childhood years only helped him achieve great things. If it wasn't for Corey, no one would probably even know about Chumlee today, and if Rick, Corey and Old Man Harrison hadn't stood behind Chumlee when he was arrested, who knows what could have happened.
How much is a signed, game-worn ? jersey worth?

Watch @pawnstars at 10:30 p.m. PT tonight as @chumlee_ and @GoldSilverPawn let ya know ? pic.twitter.com/FUgL40ZL5p

— Vegas Golden Knights (@GoldenKnights) February 27, 2018
Internet Star
Chumlee isn't only popular on TV, but also on social media platforms. Since becoming a reality TV star, Chumlee has managed to expand his popularity to such media sites as Twitter, and Facebook. His official Twitter account has more than 250,000 followers, and a number of his posts have gone viral.
Victim of a Death Hoax
Back in 2013, a number of websites reported Chumlee's death from a marijuana overdose, but all were false ; actually, it is medically impossible to die from a marijuana overdose. Check it up.