• George Miller was born in Osaka, Japan and is a former YouTube personality, known as Filthy Frank
• His net worth is estimated at $1.5 million, mostly earned through music and comedy
• He created the YouTube channel TVFilthyFrank which gained over 5.2 million subscribers and 600 million views
• He released serious music under the name Joji, and is signed to the music label 88Rising
• He remains active online, mainly through Instagram and Facebook, promoting upcoming projects and singles

Known for movies

Who is Filthy Frank?
George Miller was born on 18 September 1992, in Osaka, Japan, and is a record producer, rapper and singer, songwriter, and former YouTube personality, known from gaining popularity through his Filthy Frank YouTube channel. He later transitioned to a musical career, performing under the stage name Joji.
The Net Worth of Filthy Frank
How rich is Filthy Frank? As of mid-2018, sources estimate a net worth that is at $1.5 million, mostly earned through a successful career in music and comedy, plus earning a significant amount of money thanks to his YouTube career. As he continues his endeavors, it is expected that his wealth will also continue to increase.
Early Life and Education
Frank grew up in Osaka, and is half-Australian with his father being of Australian descent. He attended Canadian Academy and matriculated in 2012. Very little information is known about his life from this point, as he preferred to maintain his privacy due to the nature of his YouTube channel. He revealed later on that he was living in Brooklyn, New York City studying at college, and didn't want to reveal personal information so that he could get a job later on. He also mentioned that he had a lot of struggles in terms of his health, and had seizures due to an illness which he didn't really go into in too much detail.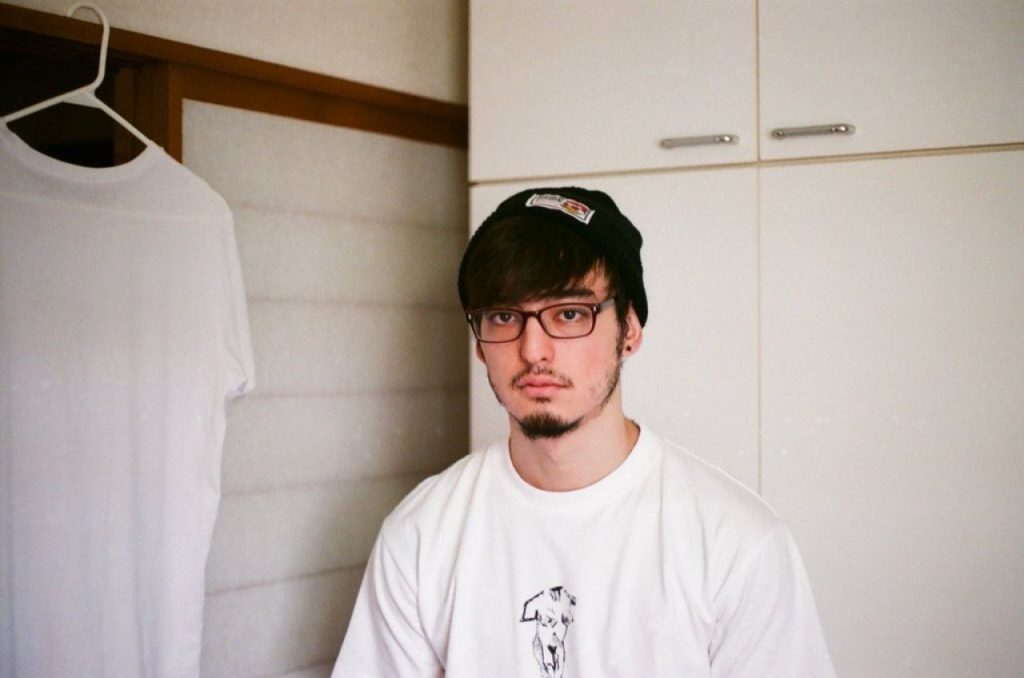 The Creation and Popularity of Filthy Frank
Frank initially had a comedy sketch YouTube channel entitled DizastaMusic which later earned a significant amount of popularity when he conceptualized the character Filthy Frank. His first channel grew significantly, gaining 800,000 subscribers, but he would soon stop posting to it, due to the fact that the channel received numerous community and copyright strikes. He later created the YouTube channel TVFilthyFrank, which would gain even more subscribers than his first channel. His Filthy Frank persona reached the top 500 among YouTubers, attracting over 5.2 million subscribers and over 600 million views. He also created a third channel entitled TooDamnFilthy, which accumulated almost two million subscribers.

Aside from his comedy content, he continued focusing on his music composition, having a passion for music. He created music from a character of the Filthy Frank show called Pink Guy, who showcased musical content similar to that of his YouTube channel. He has released various albums, including "Pink Season", "Pink Guy", and "Pink Season: The Prophecy", which would increase his popularity significantly. He also performed as Pink Guy for the first time in 2017.
Joji and Serious Music
Despite the popularity of his Filthy Frank character as well as his comedy content with Punk Guy, he still desired to create more serious and traditional music, and adopted another stage name – Joji – to do so, and started posting music on the website SoundCloud. He mentioned that he started to create music while growing up to Japan, and realized that the popularity of his Pink Guy persona would pave the way for him to create Joji. He initially wanted to release his first serious album alongside Pink Guy's album, but postponed it as his fans wanted him to create comedy music.

In 2017 he released several songs through the music label 88Rising, under the name Joji, which included songs such as "Will He", "I Don't Wanna Waste My Time", and "rain on me". He was also featured in the song "Nomadic" alongside the Higher Brothers and promoted his debut project, an EP entitled "In Tongues" released in late 2017, with a deluxe version released the following year. His music has been described as a combination of electronic, folk, trap and R&B, and he's been compared to artist James Blake – he also  mentions that his music was inspired in his time growing up in Japan. In 2017, he made an announcement that he would stop producing comedy, including Filthy Frank, as he had lost interest, and through deteriorating health.

Is Filthy Frank on Social Media
While the Filthy Frank YouTube channel is now defunct, and the lack of comedy content also means that there will be no Pink Guy projects upcoming, he still remains active online, particularly through social media websites Instagram as well as Facebook, on which he uses his stage name Joji. He mainly uses his pages to promote upcoming projects, including a tour alongside signees of the 88 Rising label. His Joji persona still seems to retain some of his comedy aspects, despite him no longer intent on producing comedy work; he is continuing to release singles as a part of his label.
Personal Life
There haven't even been any rumours of Filthy Frank being in a relationship, having a regular girlfriend, or dating – no doubt such information will appear on his websites, if and when….
General Info
| | |
| --- | --- |
| Full Name | Filthy Frank |
| Profession | YouTuber |
| Education | Canadian Academy |
Social profile links
Source:
IMDb
,
Wikipedia