Who was Andres Escobar?
The late Colombian professional soccer player Andres Escobar Saldarriaga was born in Medellin, Colombia, on 13 March 1967, meaning that Pisces was his zodiac sign. He played in the position of a defender and spent his career with Atletico Nacional and BSC Young Boys, while he also played for the Colombian national team.
Andres was known as a calm player who had a clean style of play, and was thus nicknamed by his teammates 'The Gentleman'; he was murdered after the 1994 FIFA World Cup on 2 July 1994, aged 27, and it's widely believed that this was because he had scored an own goal which led to the Colombian national team's elimination from the tournament.
Colombian people still believe Andres to be one of the best Colombian soccer players of all time.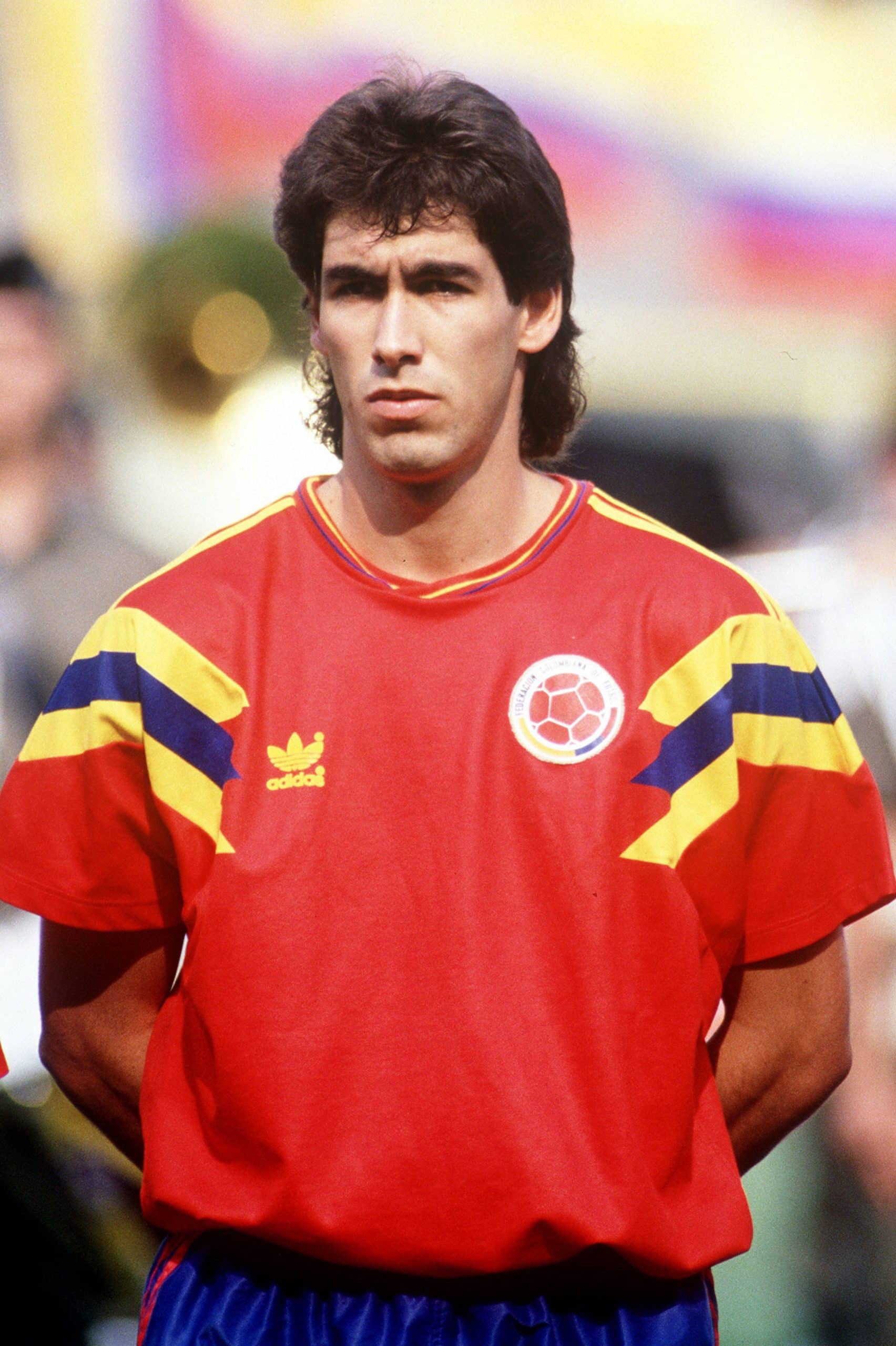 Education and early life
Andres was raised in Medellin alongside his brother Santiago and sister Maria Ester, by their mother Beatriz Saldarriaga and father Dario Escobar; Dario was a banker and a philanthropist, as he established an organization which aimed to bring soccer closer to those who wanted to escape the streets. Beatriz was a housewife, and Andres' brother Santiago's today a soccer manager, and a former professional player.
Andres fell in love with soccer at a very early age, and spent most of his spare time playing outdoors with his peers; he also enjoyed playing basketball, and watching movies. He studied at Colegio Calassanz, and was on the school's soccer team, winning various competitions during his four years there.
Andres matriculated in 1985, and then enrolled at Instituto Conrado Gonzalez, from which he graduated with a Bachelor's degree in 1988; he also played soccer at the institute.
Andres' soccer career
Andres wore the number 2 jersey throughout his career and was initially known as 'The Immortal Number 2' and 'The Gentleman of Football'.
He began playing for Atletico Nacional in 1985, and spent that first year on their youth team; Andres moved up the ranks to its senior team in 1986, and led them to win the 1989 Copa Libertadores, which remains his most notable achievement. He appeared in 78 league matches during those two years.
Andres moved to Switzerland in 1989, and began playing for Young Boys, Berne, but appeared in only eight league matches, which led him to return to Atletico Nacional in 1990. Andres went on to spend all four years prior to his murder with Atletico, appearing in 144 league matches.
International team
Andres played his first match with the Colombian national team on 30 March 1988, when they defeated Canada 3-0 in a friendly match; his debut at an international competition was a 1-1 draw against England at the 1988 Rous Cup.
Andres was 22 when he played in four matches of the 1989 Copa America, but Colombia was eliminated in the first round. That year also saw him play in the 1990 FIFA World Cup qualification matches, and even though Colombia led the Group 2, they still had to play in an Intercontinental Play-off, which they won 1-0; Colombia reached the round of 16 at the FIFA World Cup, and then lost to Cameroon 2-1.
He played in a couple of matches with the 1991 Copa America team, then had no other appearances with Colombian national team until the 1994 FIFA World Cup.
Death
While playing against the USA in a second group match at the 1994 FIFA World Cup, Andres inadvertently deflected a ball into his own net; this gave the USA the 1-0 lead, and they went on to win the match 2-1.
Andres initially wanted to visit his relatives in Las Vegas, Nevada following the World Cup, but instead decided to return home. Five days after Colombia was eliminated, on 1 July 1994, Andres went out for a drink with his friends at the El Indio nightclub; when he was alone at the parking lot at 3:00 a. m., three men approached him and after a short argument shot him six times with a pistol. It was later reported that the men shouted 'Goal' every time that they shot him; Andres died 45 minutes after he was taken to the hospital.
Over 120,000 people attended his funeral, and a statue in his memory was unveiled in Medellin in July 2002.
A drug cartel bodyguard Humberto Castro Munoz confessed to killing Andres on 3 July 1994, and he was sentenced to 43 years behind bars in June 1995; Humberto was released due to good behaviour in 2005, after having served just 10 years.
Colombian defender Andres Escobar's agonising death after being shot by drug cartel for own goalhttps://t.co/WUcytRnC7A pic.twitter.com/qFOhPuqtJI

— Daily Star Sport (@DailyStar_Sport) September 21, 2021
Love life and relationships
Andres rarely spoke about his love life in public, as he preferred to keep his girlfriend away from media.
It's known that he and his long-term girlfriend, Mexican dentist Pamela Cascardo were together for five years at the time of his murder; they had recently become engaged, and were to marry in late 1994. Both Andres and Pamela were devout Catholics, and often went to church together.
There are no other women whom Andres had dated, that we know about; he was engaged to Pamela Cascardo at the time of his death, never married and didn't have children.
Interesting facts and hobbies
The 2010 documentary movie "The Two Escobars" covers the death of Andres and the relationship between the Colombian soccer association and the drug cartels, especially the Medellin Cartel which was ran by the infamous Pablo Escobar. The 2022 Netflix mini-series "Goles en Contra" was based on Andres' life.
Andres tried his best to improve the image of Colombia internationally, but it was rather destroyed after his murder.
Following his death, his family launched the Andres Escobar Project, which was to bring soccer closer to underprivileged children.
He was a fan of movies; his favorite actor was Anthony Quinn, and some of his favorite films were "Zorba the Greek", "The Guns of Navarone" and "Lust for Life".
Appearance and net worth
Andres would've been 56 today. He had black hair and brown eyes, was 6ft (1.84m) tall and weighed around 175lbs (80kgs).
Andres' net worth was estimated at over $1 million at the time of his passing.