Who is Ally Lotti?
Alicia L. Leon, known professionally as Ally Lotti, is prominently recognized as the girlfriend of the late rapper Juice WRLD. She gained considerable attention due to her relationship with him, and has continued to honor his legacy on social media after his passing. Ally is a social media personality, model, and fashion influencer, utilizing platforms such as Instagram for her career pursuits.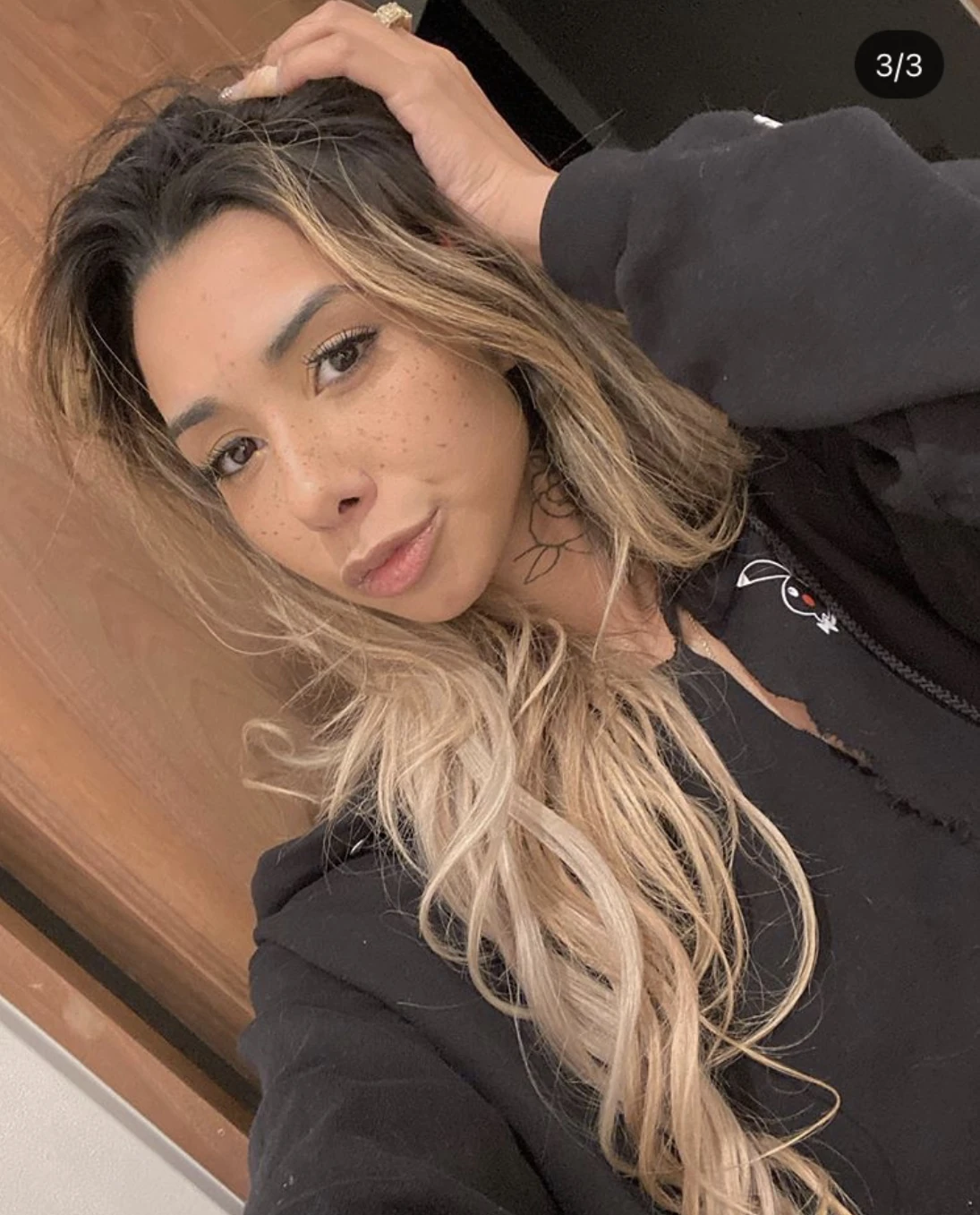 Early Life and Family
Ally was born on 28 May 1992, in Alabama, USA, into a family of mixed ethnicity; her father is African-American, while her mother is of Puerto Rican descent. Ally spent her childhood in Alabama alongside her brother, and attended a local high school.
She has spoken openly about having a challenging childhood, with an abusive father and a mother addicted to heroin, which led to periods of homelessness, and Ally having to fend for herself from a young age. Despite the hardships, Ally never gave up on her dreams. After working various odd jobs, she relocated to Los Angeles, California at the age of 26, to spend time with her then-boyfriend Juice WRLD.
Relationship with Juice WRLD
Ally and Juice WRLD, whose real name was Jarad Higgins, reportedly began their relationship in November 2018, after Ally messaged Juice WRLD on Instagram, leading to their first meeting in Providence, Rhode Island, and were together until Juice WRLD's tragic passing in December 2019. Their relationship was initially kept private, but was later publicly shared on their Instagram accounts. They were quite open about their love for each other on social media, often referring to each other as soulmates, and sharing pictures documenting their life together.
Their bond was so strong that Juice WRLD quit using the painkiller codeine because of his relationship with Ally, indicating the positive influence she had on him. Tragically, on 8 December 2019, Juice WRLD suffered a fatal drug overdose while traveling on a private plane. Upon landing, he swallowed pills in an attempt to hide them from the authorities, which led to his untimely death at a local hospital. Ally was devastated by his death, and according to her statements, she was pregnant with Juice WRLD's child at the time, but suffered a miscarriage following his passing.
Juice WRLD had previously been in a relationship with a singer named Starfire, and after moving on with Ally, he expressed that his relationship with her was far more fulfilling, showing a deep appreciation and commitment towards Ally.
Juice WRLD's girlfriend Ally Lotti shared a touching and inspiring message with fans at #RollingLoud. ❤️"Jarad loved every single person that he helped on this earth." http://cmplx.co/Mc8CHVh

Posted by Complex on Monday, December 16, 2019
Presence on Social Media
Ally has a notable presence on social media platforms, particularly on Instagram and Twitter, in which she showcases aspects of her life, career, and tributes to her late boyfriend, Juice WRLD. She joined Twitter in January 2017 under the handle '@highimallyy', and has amassed more than 350,000 followers over the years.
On Instagram, she goes by the username '@allylotti' and has gathered close to 1.5 million followers, while her posts regularly amass hundreds of thousands of likes.
Moreover, Ally has a YouTube channel on which she has around 33,000 subscribers, although the channel has only one video.
Love Life and Boyfriend
Following Juice WRLD's untimely passing, Ally's love life became a hot topic among hip hop fans. She was in a public relationhip with businessman and social media star Carter Jamison, who is known to have initiated a venture called Passage Office aimed at aiding business owners, producers, and artisans. Their relationship became public following their attempted robbery at an Arkansas Walmart. Following their release, they celebrated their purchase of a 2023 Mercedes Benz together.
As of October 2023, Ally is apparently dating an up-and-coming rapper from Atlanta, Georgia, whose name and identity hasn't been publicly revealed.
Controversies
Ally has been involved in several controversies, many of which stem from her relationship with the late rapper Juice WRLD and his tragic death. Many fans of Juice WRLD accused Ally of contributing to the rapper's accidental overdose and subsequent death, alleging that she provided Juice WRLD with the drugs that eventually caused his fatal overdose, and some went as far as to claim that she was his drug dealer, accusations which Ally has denied.
Ally Lotti who was Juice WRLD's girlfriend at the time of his death, says he didn't die from an overdose and she knows the truth 😳🤯 pic.twitter.com/U0sLjHw1Ie

— Daily Loud (@DailyLoud) November 29, 2022
On the contrary, Ally made controversial claims that Juice WRLD didn't die from an accidental drug overdose, and accused police of lying about the circumstances surrounding his death. She expressed these claims in a video released in November 2022, which led to further discussions among fans and the public.
Ally was also accused of attempting to capitalize on her late boyfriend's death by selling some of his personal belongings online. This accusation made headlines, though the details surrounding these allegations are unclear.
Fans also believed that Ally Lotti removed a matching tattoo she got with Juice WRLD, and gave her new boyfriend a watch that belonged to Juice WRLD. However, in an Instagram Live session, Ally denied these claims, stating that the watch never left her wrist, and showing that she didn't get any tattoos covered up.
On 14 January 2023, Ally was arrested for shoplifting and drug possession in Memphis, Arkansas; she was with her new boyfriend, Carter Jamison, at the time of the arrest. They were charged with possession of methamphetamine or cocaine with the purpose to deliver at least two grams and possession of drug paraphernalia, but were released shortly after posting bail.
Age, Height, and Net Worth
As of October 2023, Ally is 31 years old. She stands at a height of 5ft 2ins (1.58 m) and weighs around 130lbs (60kgs).
She has an estimated net worth of more than $700,000. Ally has evidently established a notable online presence, and has leveraged it to build a career as a social media influencer, which has significantly contributed to her earnings.
Juice WRLD Wiki Bio
Jarad Anthony Higgins, known professionally as Juice WRLD, embarked on a fleeting yet impactful voyage in the music realm. Born on 2 December 1998, in Chicago, Illinois, Juice WRLD's upbringing was marred by the struggles of a single mother, and a father who was absent. His mother, who was very religious, initially tried to keep him away from hip-hop. However, he found his musical calling through rock and pop, citing bands such as Blink-182 as early inspirations. As his taste evolved, Juice WRLD delved into rap, looking up to artists such as Eminem and Lil Wayne.
Juice WRLD began to make music in high school, uploading tracks to SoundCloud under the alias 'JuicetheKidd'. His early works were influenced by his growing pains, experiences which he often shared through his music. In 2017, he changed his stage name to Juice WRLD as a tribute to the late rapper Tupac Shakur, and his role in the film "Juice". The name also symbolized taking over the world.
His breakthrough came in 2018 with the single "Lucid Dreams", a heart-wrenching track that explored the realms of love and loss. The song, sampling Sting's "Shape of My Heart", catapulted him to stardom, as it peaked at No. 2 on the Billboard Hot 100 chart. His debut album, "Goodbye & Good Riddance," was another expression of his inner turmoil and relationships, reinforcing his stand as a voice for anguished youth.
Following the success of his first album, Juice WRLD collaborated with Future on a mixtape, "WRLD on Drugs", showcasing his versatility. His second studio album, "Death Race for Love", further embellished his status, debuting at No. 1 on the Billboard 200 chart in 2019.
His narrative style, combined with the ability to freestyle, set him apart in a heavily saturated industry. Juice WRLD often explored themes of mental health, love, and addiction in his music, becoming a spokesperson for emotional vulnerability.
However, the pressures of fame and his battle with drug addiction cast a long, ominous shadow. On 8 December 2019, Juice WRLD tragically passed away following a seizure at Chicago's Midway Airport. The toxicology report revealed high levels of oxycodone and codeine in his system, suggesting an overdose.
His album "Legends Never Die" was released posthumously in 2020, serving as both a tribute and a painful reminder of a promising artist gone too soon. The album was received warmly by fans, who found solace in his lyrical openness.