Atz Lee Kilcher, the musician and wilderness survivor, has captured the hearts of viewers through his appearances on the popular TV series "Alaska: The Last Frontier." Premiering on the Discovery Channel in December 2011, the show provides an intimate look into the lives of the Kilcher family, who reside on a remote homestead in the rugged wilderness of Alaska. The show's authentic portrayal of their unique lifestyle, coupled with the Kilchers' colorful personalities, has drawn a dedicated fan base of viewers glued to their screens each season.
Background of the reality TV show, "Alaska: The Last Frontier"
In the heart of the Alaskan wilderness, a captivating tale unfolds as generations of the Kilcher family bravely embrace the untamed lands their forebearers homesteaded over 80 years ago. With the spirit of Yule and Ruth Kilcher living on in them, the family relies solely on the resources nature provides, forging a remarkable life in this breathtakingly beautiful, yet unforgiving badlands.
Origins and Premise
"Alaska: The Last Frontier" was brought to life by Thom Beers, the creator of other successful reality shows including "Deadliest Catch" and "Gold Rush." The inspiration for the show came from Beers' fascination with the vast expanses of Alaska's wilderness, and the Kilcher family, who've been Alaskan homesteaders for four generations. Living off the land and adopting self-sufficiency, the Kilchers' journey unfolds on their close to 650 acres of homestead in Fritz Creek. The show chronicles their day-to-day activities in maintaining the homestead, raising their families, and thriving amidst the challenges of Alaska's rugged terrain, predatory wildlife, and often harsh weather. From wildfires and floods to grueling winters, the Kilchers face it all. The TV series showcased both the hardships and triumphs of their chosen lifestyle.
TV Ratings and Popularity
The show's authenticity has struck a chord with viewers, who appreciate its depiction of a real family leading a unique life in Alaska. The untouched landscapes have made "Alaska: The Last Frontier" a visual feast for its audience, and so the series has enjoyed immense popularity, becoming one of Discovery Channel's highest-rated programs. The 12th season premiered on 2 October 2022, continuing to follow the Kilchers' adventures. Once again, viewers can join Atz Lee and the rest of the family as they navigate the challenges of living in Alaska. After making a full recovery from his recent injuries, Atz Lee has remained a regular cast member in the show.
Cast Members
The heart of the show lies in the Kilcher family, particularly the patriarch Atz Kilcher, his brother Otto Kilcher, their spouses and their children (Atz's son Atz Lee and daughter Jewel as well as Otto's wife Jan and son Eivin). With their likable and relatable personalities, the Kilchers have become beloved figures.
Jane Kilcher & Atz Lee Kilcher has been together for over two decades now. After the show ended, the fans of Alaska The Last Frontier has been wondering about what the couple. Click the link to know about what Jane Kilcher & her husband has been doing now.https://t.co/akOq83mGWY pic.twitter.com/7euhUY0fXS

— eCelebrityFacts (@ecelebrityfacts) August 24, 2021
Controversies and Feedback
Like many successful reality TV shows, "Alaska: The Last Frontier" has not been without its controversies. Some viewers have raised concerns about the show's potential to romanticize the Kilchers' self-sufficient lifestyle. It's been argued that the family enjoys some modern amenities, such as electricity and running water, and they occasionally travel to town for supplies, which is not always emphasized in the show. Critics have pointed out that in some seasons, the show focused too much on drama and conflict instead of how the Kilchers manage their chosen lifestyle. Furthermore, the show's portrayal of hunting and fishing has faced criticism for making these activities seem more glamorous than they are in reality, potentially influencing viewers to engage in such activities without proper knowledge and training.
Scripted or Not?
The question of whether "Alaska: The Last Frontier" has been entirely unscripted or not remains a topic of debate. Producers have stated that the show is o' scripted, but they do admit to some level of structuring to enhance storytelling, and naturally some editing of the total footage shot. This revelation meant that they focused on specific events or storylines. They also occasionally request the Kilchers to repeat actions or conversations for clarity and better visual presentation. Nevertheless, the show's genuine portrayal of the Kilchers' lives remained paramount.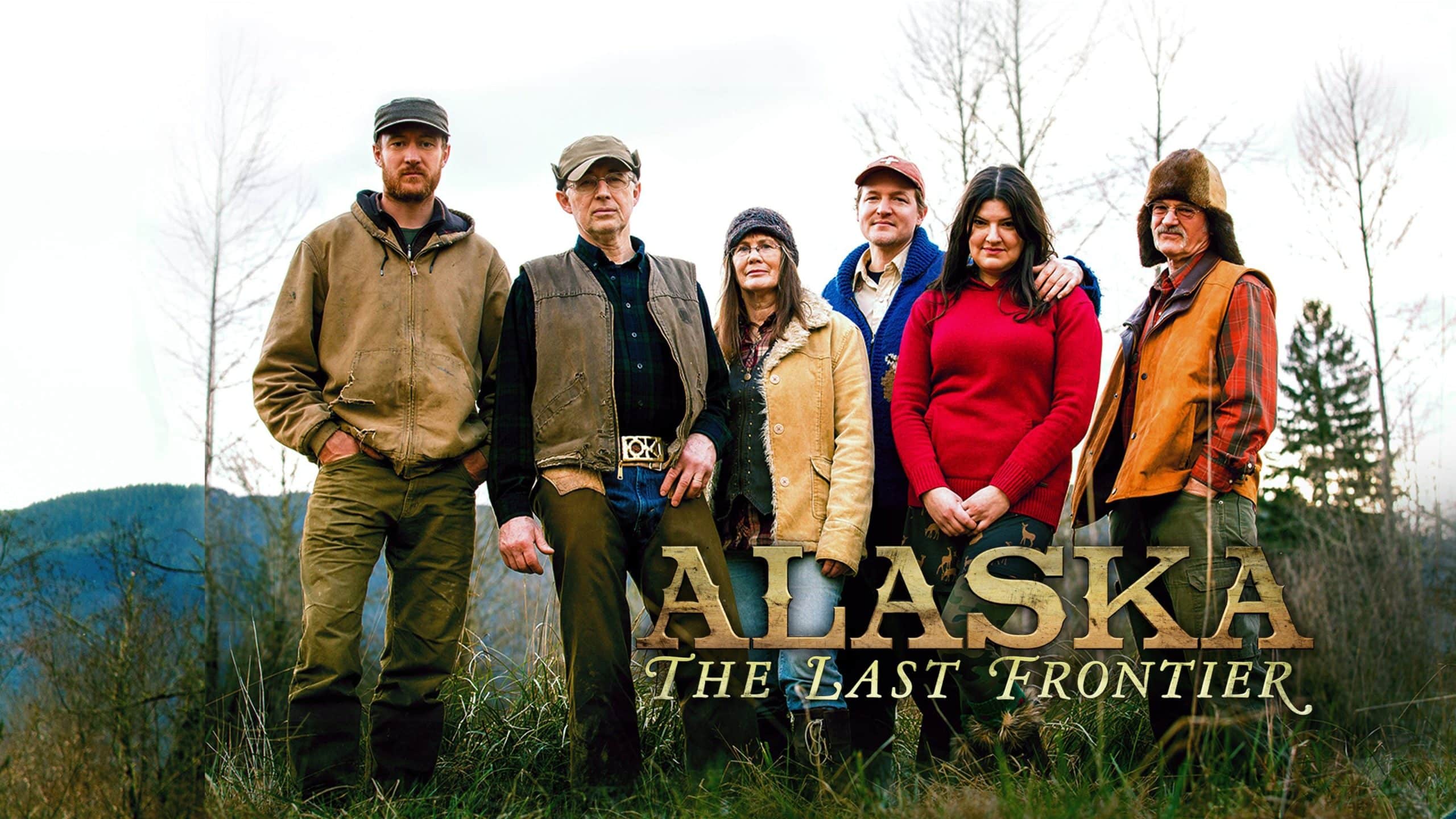 Atz Lee Kilcher: From the Homestead to the Limelight:
Early Years and traveling
Atz Lee Kilcher has been an enigmatic figure within the Kilcher family, often seen as the "black sheep" who sought a grander life outside the homestead. Born in 1972, in Homer, Alaska, and named after his father Atz Kilcher, his mother was Lenedra Carroll. Raised on the Kilcher homestead, he learned invaluable skills in building, hunting and fishing from his father. His parents divorced in 1982, and the court granted custody of him and siblings to his father. Atz Sr. became an alcoholic, whicht contributed to him becoming abusive to his children, including Atz Lee, which inevitably strained their relationship at times. After high school, he worked as a carpenter and logger, before leaving the Kilcher homestead to explore the outside world.
Returned home to live with the family
Fueled by the profound realization that 'there's no place like home', Atz Lee returned to his roots, determined to build a cabin by hand and embrace the rugged life that awaited him. He joined forces with his father to maintain and expand their cherished property, and became a passionate advocate for self-sufficiency, hard work, and traditional values, embodying the Alaskan spirit in every aspect of his life.
Preferred hunting over raising livestock
Unlike his uncle Otto, who successfully raised livestock to ensure a continuous supply of food, Atz Lee adopted a unique approach to sustain his family's needs, relying solely on hunting to procure meat. He accepted the challenges this lifestyle represented, as he focused his time on hunting animals before the harsh and relentless winter sets in. This deliberate choice allows him to be in harmony with the wilderness, forgoing the comfortable lifestyle he once experienced in the cities of the lower 48, claiming that being in the backcountry was his true calling.
Personal life
Atz Lee married his second wife, Cristina Jane in 2002. They don't have children together, but share in raising their kids from their previous marriages, Piper and Etienne. Atz Lee had Etienne with his former wife Nantia Krisintu, while Jane had Piper with her ex-husband, Dicran Kassouni. Jane, also from Homer, Alaska, had a life immersed in the challenging world of commercial fishing. Fate intervened when her passion for music brought her closer to Atz Lee, and she began a new chapter on the homestead, while her intimate knowledge of the seas proved an invaluable addition to the family's subsistence lifestyle. With each passing summer, she diligently takes on the responsibility of providing enough fish to sustain her family through the long winters. The bountiful waters of Southern Alaska offer a diverse array of fish species, including the world's largest halibut, king salmon, red salmon, trout, and more.
His children were never part of the show
Despite having children, Jane and Atz Lee's kids weren't initially featured in "Alaska: The Last Frontier." It's alleged that Jane strongly opposes the idea of having their children appear on TV, creating an intriguing contrast as the children play a significant role in the couple's lives, but remain absent from a reality series meant to document their experiences. The decision reflects the parents' desire to protect their children's privacy – Jane had said in an interview, 'I'm never not acknowledging how proud I am of them. I don't like to answer (too) many questions about them as they enjoy their privacy.' Many believed that as the kids grew older, they might decide to become involved in the show; true enough, Etienne joined the show in 2019 after turning 18.
Addressing the Internet trolls
Over the years since Atz Lee became a reality TV personality along with his wife, they have been a victim of many groundless rumors. Now and then social media trolls would spread rumors about them separating and filing for divorce, creating a narrative that since the couple didn't have children together, they didn't have any reason to stay glued to each other during the hard times. Some even said that they often argue about how to raise their children with their ex-spouses, and that living in an isolated part of the world caused their marriage to fall apart. It didn't help that Jane didn't like public displays of affection, so she was seen as cold and not loving toward her husband. This fueled malicious people to make up stories about them.
Contrary to the divorce rumors, their relationship seems to be going strongly, and both enjoy a great relationship with their children, based on the rare occasions that they posted about them on social media in 2022.  The couple just didn't want to overshare their private life with the public, which was the only reason for their lack of online presence as compared to other reality TV stars. Jane also addressed the internet trolls who loved to bash her husband, saying that he's selfish. She corrected this misconception, saying that her husband broke 26 bones in an accident and that even while recovering, he built a cabin for the family. She further said that there was no way the editors of the series could show what the cameras captured for 200 hours in a 42-minute episode.
Making music with the family
Aside from his homesteading pursuits, Atz Lee Kilcher has been blessed with the gift of music. He played the guitar and became part of the now defunct family band "The Kilchers." Most of the musically-inclined members of his family, including his now famous sister Jewel, were included in the band. They released two albums, entitled "Home" and "Alaska," featuring a blend of original songs and traditional Alaskan folk music. Their performances have taken them on tours across Alaska and the Pacific Northwest, sharing their musical talents with enthusiastic audiences.
However, it didn't take long for the band to turn into a father-and-daughter duo because only the patriarch of the family Atz, and daughter Jewel, chose to continue singing together. There were rumors that the other Kilchers quit the band, one by one, as their father was highly critical whenever someone couldn't get the song right. Later, Jewel became a successful solo singer, and has released best-selling albums with multiple Grammy nominations.
Atz Lee pursued a solo singing career, performing in some local venues, and on 10 June 2023, announced via his Instagram page that he'd already finished his new solo album entitled "Songs From A Lifetime." He let fans listen to his songs through KBBI 890 Am Radio, as he performed them live. His sister Jewel was excited about it, and left a comment that she wanted to be there.
Surviving injuries and controversies
Despite the joys of a homesteader's life, Atz Lee has faced his fair share of challenges, including legal issues and physical injuries, which he survived with the help of friends and family, most especially his wife. Here are some of his most serious injuries and controversies:
A hiking accident
In June 2015, he experienced a harrowing fall off a cliff leading to serious injuries. According to news reports, it happened while Atz Lee was with a friend engaged in one of his favorite activities of hiking, somewhere in Otter Cove near Homer. Even if he was already an experienced hiker and climber, the terrain there, as in most of Alaska, was unforgiving, and a small mistake of making a wrong step could cost someone's life. Due to the fall, he suffered injuries that left his body broken in major parts, including his arm, shoulder, ankle and hip. He'd also punctured both of his lungs when his ribs were crushed. His wife released a statement back then and wrote, 'It will be a challenging and long road to recovery for Atz Lee, and the family appreciates everyone's good thoughts at this challenging time.'
His friend Mike also fell, but only sustained minor injuries, which made it easier for them to call for help; they were lucky that they hadn't forgotten to bring a satellite phone. Atz Lee was immediately airlifted to an Anchorage hospital, where he underwent surgery and embarked on a difficult road to recovery. The reality TV star posted on his Instagram that his doctors told him that his recovery was fast, considering the seriousness of his injuries, also saying that he was looking forward to some further outdoor activities!
Two years after the accident, there were reports that he'd sued the resort for neglecting to inform him that the cliff was inadequately guarded; there was no warning of the precipitous edge of the land they were hiking at that time. The resort denied any liability and claimed that it was Atz Lee's fault for not being careful. There've been no further reports on whether the lawsuit was dismissed or still ongoing.
Embroiled in legal issues with illegal hunting
The year 2015 proved to be disastrous to Atz Lee, as he was involved in another lawsuit, along with his wife as well as Wilma TV Inc., the production company behind Discovery Channel's reality TV show, "Alaska: The Last Frontier." All of them were charged in July 2015 with a misdemeanor case, eluding to an episode filmed in 2014, in which the Kilchers supposedly used a helicopter while bear hunting – in Alaska, using a helicopter in any manner to hunt is illegal; even using it for just retrieval of unprocessed game was prohibited by law.
The transportation company wasn't charged, because upon investigation, they said that they were never told that it was for a hunting trip, and had only transported the Kilchers to their chosen area. Apparently, someone tipped the state troopers that a helicopter was used to hunt for a black bear, but it was dismissed because it was proven that no animal was taken during the hunt, and that Atz Lee reminded the producers that they would be violating a hunting law. Alaska Wildlife Trooper Trent Chwialkowski claimed in his affidavit that Atz Lee told the producers, 'It was illegal to go over by helicopter; they said he should just go, and it will work out.'
Net worth
As of July 2023, Atz Lee Kilcher's net worth is estimated to be around $2 million, primarily coming from his appearances in "Alaska: The Last Frontier," his music career, and other business ventures.
Divorce announcement
Several times in the past, the couple would either directly deny any rumors about a divorce or just post a photo of each other on their social media pages to refute any of it. However, on 23 July 2023, Jane announced on her Facebook account that her husband was divorcing her. She posted a selfie and captioned it, 'Here we go. Atz Lee is divorcing me and it is very unfortunate but I cannot control it…' She also said that she lost her best friend but it won't stop her. Fans are still waiting for him to address the issue but his recent post on his Instagram page was a photo of a flower and wrote, 'Forget me not,' which he uploaded on 8 July 2023. Based on the comments posted, fans were still hoping that they patch things up.
Atz Lee Kilcher's life on the homestead and his appearances on "Alaska: The Last Frontier" has provided a captivating insight to let the viewers appreciate the beauty of self-sufficiency, and the spirit of the Alaskan wilderness.