Who is Beomhan?
Beomhan is a Chinese-American K-Pop star, who came to prominence through his work with FM Entertainment, and later fallout. Hes released several songs, including "Ashes" and "Sun's Up", among others.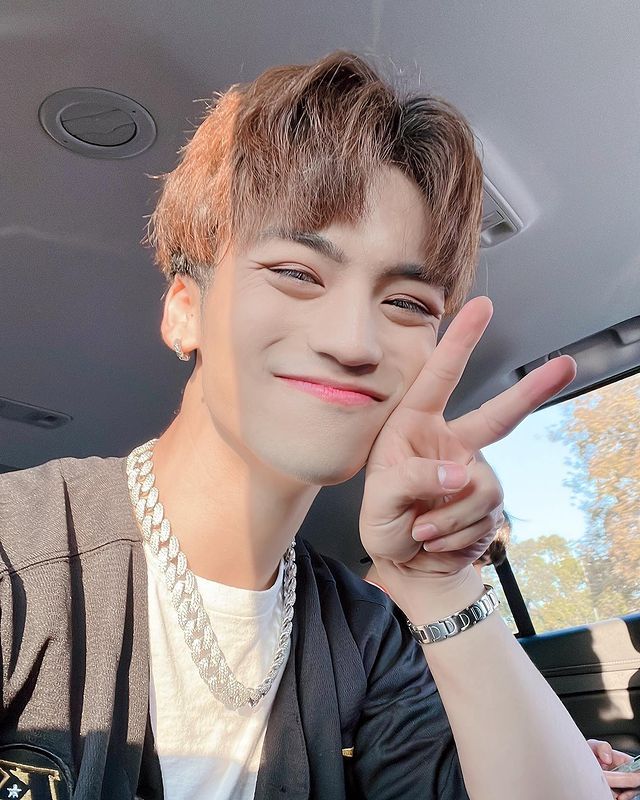 Beomhan Wiki: Real Name, Age, Childhood, and Education
Born Harald Wu on 31 January 2001, in New York City, USA, he hails from a multi-cultural background, and is proficient in Mandarin and Cantonese as well as English, and is presently in the process of learning the Korean language. While Beomhan has opted to keep details about his parents private, including their names and occupations, it's known that he has two older sisters, but hasn't shared their names. Before his birth, his parents moved to the US from China as the government introduced a 'one-child' policy, so his parents escaped this law with their two children to the USA.
Career Beginnings
He went to Brooklyn Technical High School, and Beomhan's journey into the world of entertainment began with a passion for dancing and a dream to become a K-pop idol. His early interest is connected to when six schoolmates approached him with an opportunity to participate in a dance cover performance for their school's talent show.
This marked a turning point, as Beomhan devoted seven months to intensive rehearsal, and through this experience, he discovered his profound love for dancing. His dedication paid off, as he clinched victory in the school's talent show for an impressive three consecutive years.
Fueled by his growing ambition, Beomhan made a decision to take his career further. He moved to Korea to pursue his dreams with FM Entertainment, where he continued to evolve as an artist and establish himself in the competitive world of K-Pop.
Rise to Stardom
In January 2020, Beomhan's journey took a significant turn as he joined the pre-debut group M.O.N.T Arena, marking the official launch of his career in K-Pop.
The year 2021 saw him release pre-debut tracks such as "Sun's Up" and "Ashes," collaborating with Roda. What sets Beomhan apart is his skill in songwriting, having penned the lyrics for his two aforementioned pre-debut singles.
He actively participated in the "K-pop Rookie Trainee Show" in the US in 2021, solidifying his presence in the K-pop scene. Also during this time, he began to test the boundaries of the conservative idol image imposed by his company.
Kpop trainee rookie show!
Come see Beomhan and Jay at Honey bubble in ATL

We have a jam packed Halloween weekend from barista events to halloween performances and games!#kpoptrainee #kpophalloween https://t.co/laZbXA9ipH pic.twitter.com/rmWIBJpDlg

— FM Tour (@fmtour1) October 29, 2021
TikTok Prominence
In his rise to stardom, Beomhan used TikTok to extend his influence beyond K-Pop, and connect with a broad audience through his humor and authenticity. His personality propelled him to fame.
With an impressive following of 2.6 million on TikTok, and 30.8 million likes under the username "beomhanfm", Beomhan demonstrated the ability to create engaging content that got the attention of the fans. His videos on TikTok covered a spectrum of creative and entertaining content, showcasing his skills as a rapper, singer and dancer.
However, it was his humor that truly shone through, captivating a diverse audience. Some of his most popular TikTok videos featured witty captions such as "Dear me" set to Sabrina Carpenter's "Feather – Sped Up" and amassing 1.7 million likes.
His exceptional talent as a performer was evident in videos such as "My debut group" synchronized with Jung Kook & Latto's Seven (feat. Latto) and earning 1.5 million likes. Beomhan's sense of humor was also showcased in videos such as "Bloopies" set to Doja Cat's Paint The Town Red, which gathered almost two million likes.
Another of Beomhan's videos, entitled "Notice anything different" reached an impressive 4.4 million likes.
Collaborations and Music
Beomhan continued to explore opportunities in the music industry and connect with his fans. One significant step was his involvement in the FM Tour 2022 New Year Kick-Off, covering various events, including barista engagements, a concert, and a gallery showcase. In addition to his live performances and events, Beomhan continued to release music. In 2022, he launched his latest pre-debut single, "The Awakening," in collaboration with Jay Chang.
Come kpop night to meet our special guest BEOMHAN Check this outYoutube: M.O.N.T_OfficialTiktok: @BeomhanfmIG: @Mont_arena.Location: @trinityseattleDate&time: Feb 13th 7pm-11pm.*Online ticket*$30 presale general admission (ends 2/6)$35 General admission$55 General admission+picture with BEOMHAN (limited)Any ticket at door +$5.*Online payment method*Venmo or Eventbrite*Venmo (no fee): kpop_seattle (send with your full legal name).*Eventbrite (fee charged): link in Bio.#kpop #kpopseattle #seaattlekpop #seattle #event #beomhan #kseattle #kpopdance

Posted by Kpop_seattle on Thursday, January 27, 2022
Release from FM Entertainment
Beohman, unfortunately, had his contract terminated by FM Entertainment on 6 September 2023. The announcement shocked fans, given his pre-debut fame, but their shock quickly turned to anger and frustration after reading FM Entertainment's stern statement.
FM Entertainment accused Beomhan of distorting the truth and spreading misleading information during his live broadcasts, which led to concerns by other artists signed by the same agency. The contract termination was described as a mutual decision after extensive negotiations. FM Entertainment claimed to have solid evidence supporting their allegations of Beomhan's contract violations.
While the precise details of FM Entertainment's accusations remained unclear, fans suspected that they might relate to Beomhan's candid confessions during his live streams, when he disclosed issues such as the lack of health insurance, financial support for shoulder surgery, and inadequate food provision. Fans had also grown increasingly concerned about Beomhan's mental well-being, particularly after he revealed a past suicide attempt during a live broadcast in March, citing cyberbullying as one of the factors.
In response to FM Entertainment's statement, Beomhan expressed gratitude on his Instagram for his fans' continuous support, and addressed their confusion and frustration. Despite the setbacks, he has expressed determination to continue to pursue his goals.
Fans have sided with Beomhan, offering their love and support, and hoping for his future debut with another agency.
Nevertheless, he has come forward to his fans and admitted to having mental health problems during past months and that he was inflicting self-harm wounds. In a recent statement, Beomhan has said that the fans can expect new music soon, which will be different than his previous releases.
Net Worth
According to authoritative sources, Beomhan's net worth is estimated at $5 million, as of late 2023.
Personal Life, Dating, Girlfriend, Single
When it comes to his personal life, Beomhan has faced criticism for some of his stances, including on relationships, saying that K-pop idols shouldn't date. According to reports, he's currently single, and focused on his career.
Appearance and Body Measurements
Beomhan has black hair, but he dyes it various colors, including blonde, red and blue, and he has brown eyes. He stands at a height of 5ft 9ins (1.75m), while his weight is unknown as well as his other vital statistics, but he has a slim figure.