Who is Christopher Judge?
Christopher Judge is an American actor, renowned for his role as Teal'c in the TV series "Stargate SG-1", in which he played a Jaffa warrior and pivotal member of the SG-1 team. Additionally, he voiced Kratos in the critically acclaimed video game "God of War", in addition to many other projects on which he's worked in his career.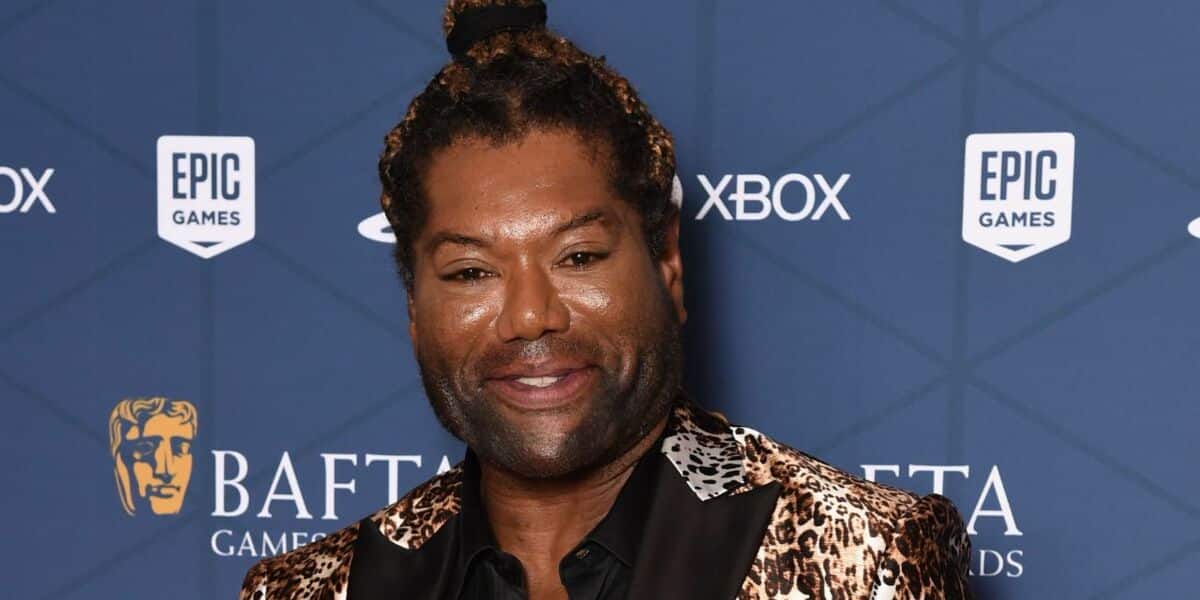 Wiki: Age, Childhood, and Education
Christopher Judge was born on 13 October 1964, in Los Angeles, California, USA. Of mixed African and Cherokee heritage, he has a younger brother, actor Jeff Judge. Showing an early interest in acting, he pursued drama in high school. He received an athletic scholarship to attend the University of Oregon, and despite his college football success as he won awards and gained recognition, Judge remained committed to his acting aspiration. He ventured into radio and TV hosting, leveraging these experiences to secure an agent and make his way back to Los Angeles to pursue an acting career.
Ultimately, he studied acting at the Howard Fine Studio in Los Angeles.
Career Beginnings
Christopher Judge's career began with minor roles in films and series. In 1990, he appeared as a Cop at Cafe in "Bird on a Wire", sharing the screen with Mel Gibson and Goldie Hawn. The film follows a couple on the run from the mob.
He played Psych. Ward M.P. #1 in "Cadence", a movie featuring Charlie Sheen. The story centers on a recruit's experiences in a military stockade.
In "MacGyver", also in 1990, he portrayed Deron in the episode "Live and Learn", starring Richard Dean Anderson as the resourceful MacGyver. Judge played a Man in Queue in a 1990 episode of "21 Jump Street", a series about young undercover police officers investigating crimes in schools. Then in two episodes of "Booker", he took on the roles of Jones and Mover; the show follows Richard Grieco as Dennis Booker, a former cop turned private investigator.
In 1994, Christopher Judge landed his first major role, in the TV series "Sirens", starring alongside main cast members Michael Landes, Richard Zeppieri and Eric Johnson, playing Officer Richard Stiles in a recurring role throughout the show's second season, spanning 22 episodes. The series revolves around the lives of Chicago paramedics, as they tackle emergency calls and navigate personal struggles.
Rise to Stardom
Christopher Judge's breakthrough came in 1997 through "Stargate SG-1", through which he achieved widespread recognition and stardom. He seized the opportunity when he noticed his friend's roommate practicing for an audition, and became intrigued by the show. Seizing the moment, Judge studied the audition notes in the roommate's absence, and promptly urged his agent to secure him an audition, even threatening to leave if unsuccessful.
In the audition, while multiple actors vied for other roles, a notable eight to ten competed for the character of Teal'c. Judge's confidence proved justified when he emerged as the sole contender for the part after the elimination of all other candidates.
"Stargate SG-1", running from 1997 to 2007, starred Judge as Teal'c, a pivotal character as a Jaffa warrior, completing the main stars pool next to Richard Dean Anderson and Amanda Tapping. The show's immense popularity over its 10-year run established Judge as a mainstay in the sci-fi genre, and propelled him to stardom.
His success extended to "Stargate: Atlantis" (2007-2008), in which he appeared in two episodes, further cementing his presence in the "Stargate" franchise. Judge's portrayal of Teal'c not only left an indelible mark on the "Stargate" universe but also solidified his status as a prominent figure in the world of television.
Amid his tenure on "Stargate SG-1", Christopher Judge delved into a myriad of projects, including voice acting. Between 2000 and 2001, he lent his voice to the recurring character Coach Simon Grey in "Action Man", which followed the adventures of the titular character.
In 2002, Judge starred alongside Cuba Gooding Jr. in the film "Snow Dogs", playing Dr. Brooks. The heartwarming comedy centers on a Miami dentist who inherits a team of sled dogs in Alaska.
His versatility shone in a 2002 episode of "Just Cause", in which he portrayed Reverend Lester Stokes. The show's main star, Richard Thomas, tackled cases as a civil liberties lawyer.
From 2002 to 2003, Judge made his mark on "Andromeda" in a recurring role as Hector-Resolution of Hector/Achilles Avatar. The series, starring Kevin Sorbo, embraced space opera and adventure.
In the world of animation, Judge's resonant voice gave life to Magneto in "X-Men: Evolution" from 2000 to 2003. This show delved into the early years of iconic mutants from the X-Men universe.
In 2008, he reprised his role as Teal'c in "Stargate: The Ark of Truth" and "Stargate: Continuum", both direct-to-video releases.
In 2010, he assumed the role of Captain Papillo in "Paradox". Collaborating with Zoe Bell and Malik Yoba, the film delved into a scientific endeavor to alter the past through a wormhole.
His voice resonated in "Dead Space: Aftermath" (2011), voicing Nickolas Kuttner. The animated feature, tied to the "Dead Space" video game series, featured Judge alongside actors Christopher Judge, Ricardo Chavira, and Gwendoline Yeo.
Judge's presence was felt in the blockbuster "The Dark Knight Rises" (2012), in which he took on the roles of Mercenary Assassin #3 and Mercenary Security #4. The film starred Christian Bale, Tom Hardy and Anne Hathaway, marking the conclusion of Christopher Nolan's Batman trilogy.
In "Clash of the Empires" (2012), Judge shared the screen with co-stars Bai Ling and Sun Korng. The film, combining fantasy and action, transported viewers to an ancient kingdom in the throes of battle.
Voice Acting and Later Career
Judge continued his versatile career with an array of roles, often collaborating with esteemed colleagues. In 2014, he starred as Jack Turner in "Mega Shark vs. Mecha Shark". The film marked his appearance alongside Debbie Gibson, intertwining science fiction with epic battles between massive creatures. Also in 2014, Judge portrayed Officer Banks in "Reaper", further showcasing his acting prowess.
He joined the ensemble of "Sharknado 3: Oh Hell No!" (2015) as a Secret Service Agent, sharing the screen with main stars Ian Ziering and Tara Reid. In "Chainsaw Sally: The Animated Series" also in 2015, Judge's voice lent life to The Baron.
He undertook the main role as Brick Crashman in "Wacky Races" (2017), demonstrating his voice acting skills in this animated series. Judge's remarkable voice acting was evident in "God of War" (2018) as he provided both voice and motion capture for the iconic character Kratos. He continued to leave his mark in the gaming world as Akunda, Gorak Tul, and Sunwalker Ordel in "World of Warcraft: Battle for Azeroth".
His vocal talents extended to "Final Space" (2019-2021) as Oreskis, a character he breathed life into across two episodes. Next, Judge's powerful voice embodied T'Challa/Black Panther in "Marvel's Avengers" (2021), particularly in the "War for Wakanda DLC" expansion.
In 2022, he reprised his role as Kratos, lending voice and motion capture in "God of War Ragnarök", which won him the best performance award.
Adding to his accomplishments, Judge took on the character of President Nicholas E. Nukem in "The Guardians of Justice", also in 2022.
Net Worth
According to authoritative sources, Christian Judge's net worth is estimated at $3 million, as of mid-2023.
Personal Life, Married, Wife, Children
Christopher Judge was married to Margaret Judge from 25 August 1995 until 20 December 2011. The couple has three children, including Cameron Judge who is a Canadian Football linebacker, and plays for the Calgary Stampeders of the Canadian Football (CFL).
Since 28 December 2011, Christopher has been married to Gianna Patton and they have one child together, Chloe Judge.
Appearance and Body Measurements
Christopher Judge has brown hair and black hair. He stands at a height of 6ft 3ins (1.91), while he weighs approximately 215lbs (98kgs).