Who is Fabiana Udenio?
Fabiana is an Argentinian-Italian actress, perhaps still best known for her role as Alotta Fagina in the 1997 comedy film "Austin Powers: International Man of Mystery", in addition to several other roles she's had so far in her career.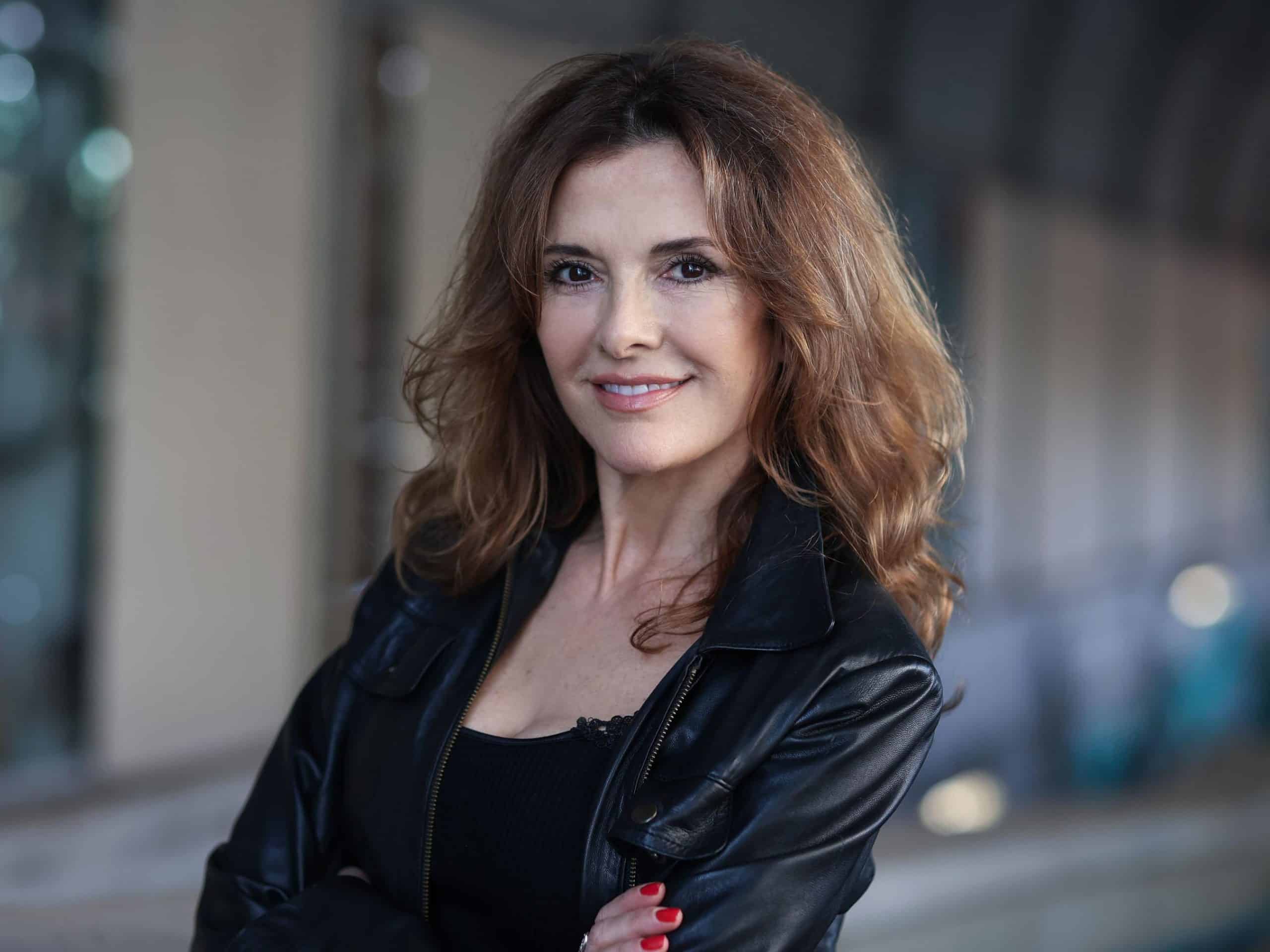 What is Fabiana Udenio Doing Now?
Currently, Fabiana Udenio is part of the cast of the TV series "FUBAR", which premiered in 2023. The show stars Arnold Schwarzenegger as Luke Brunner, Milan Carter as Barry Putt, Monica Barbaro as Emma Brunner, Gabriel Luna as Boro Polonia, among other stars and characters. The series follows the story of a CIA operative on the brink of retirement, who uncovers a family secret and is compelled to return to the field for one last mission.
Fabiana Udenio Wiki: Age, Childhood, and Education
Fabiana Udenio was born on 21 December 1964, in Buenos Aires, Argentina to Italian parents, but she hasn't shared their names or their vocations with the public. She lived in Argentina for the first 13 years of her life, then the family moved to Italy, where, she won the Miss Teen Italy title the same year. After this, she started pursuing acting in theaters in Italy, and in no time made her on-screen debut.
Career Beginnings
Fabiana Udenio made her on-screen debut in the 1978 film "Boarding School", starring Nastasja Kinski, and follows Gina as she navigates the challenges and experiences of a boarding school.
Fabiana continued her career with notable roles in several productions. In "The Scarlet and the Black" (1983), she appeared alongside Gregory Peck, in the role of Guila Lombardo.
She also joined the TV series "One Life to Live", appearing as Giulietta in 1985 and 1986. Additionally, she was part of the cast of "Hardbodies 2" (1986), as Cleo.
Udenio continued to build her acting career, by appearing in the Italian series "Sapore di Gloria" in 1988, a project featuring her prominently alongside the Italian cast, and which marked her involvement in both Italian and American productions.
In the US, she made several one-time appearances in popular TV series in 1989 – in "Cheers", she guest-starred as Maria, joining the ensemble of Kirstie Alley, Woody Harrelson, Ted Danson and others in the beloved bar-set series. Udenio also had a guest role as Juanita in "Designing Women", which starred Annie Potts, Delta Burke, Jean Smart, and Dixie Carter.
Furthermore, she appeared in "Living Dolls" as Alexis, a series featuring Halle Berry and other emerging talents in the world of fashion modeling. Udenio rounded off in "Valerie", playing Chiara alongside stars such as Jason Bateman and Sandy Duncan.
The '90s
In the early '90s, Fabiana Udenio continued to expand her acting portfolio with diverse projects. She began the decade with another one-time appearance, this time in the TV series "Freddy's Nightmares" (1990), in which she played the role of Fabina McFain. This horror anthology series featured episodes with suspenseful and thrilling storylines.
In 1993, she appeared in the TV movie "Journey to the Center of the Earth", portraying Sandra Miller. This adaptation of Jules Verne's classic novel depicted a journey filled with adventure and exploration of the mysterious depths of the Earth.
In 1994, Udenio was part of the cast of "In the Army Now", a comedy film featuring Pauly Shore. She played the role of Gabriella in this humorous military adventure, adding a touch of comedy to her improving repertoire.
Udenio's career in the mid-'90s was marked by a series of one-time appearances in various TV shows. In 1996, she featured in "The John Larroquette Show", with John Larroquette in the lead, appearing in a single episode as Paulina Bishop, contributing to the humor and drama of the series.
She also made a one-time appearance in "Caroline in the City" (1996), a show starring Lea Thompson and Eric Lutes, in the role of Donna.
Continuing her trend of guest roles, Udenio appeared in "The Big Easy" (1997), as Valeria, sharing the screen with the starring actress Susan Walters. She also joined the cast of "Mad About You" (1996) in two episodes as Sophia, which starred Helen Hunt and Paul Reiser.
Success with "Austin Powers"
Fabiana Udenio's breakthrough role came with her portrayal of Alotta Fagina in "Austin Powers: International Man of Mystery" (1997), directed by Jay Roach and written by Mike Myers, catapulting her to stardom. Udenio shared the screen with main stars, which included Mike Myers, Elizabeth Hurley, and Michael York.
Mike Myers played the title character, a world-class playboy and part-time secret agent from the 1960s who emerges from a cryogenic state after thirty years to confront his arch-nemesis, Dr. Evil. Udenio's Alotta Fagina was a femme fatale and a memorable part of the film's comedic and satirical take on the spy genre.
Other Projects
Before the '90s concluded, Fabiana Udenio took on several other notable roles in various projects. In the TV series "Air America" (1998) Udenio appeared as Isabella Fellini in two episodes. The series starred Lorenzo Lamas, Scott Plank, and Diana Barton. It followed the adventures of undercover secret agents who received their orders directly from the State Department in Washington.
Udenio also featured in "The Godson" (1998) as Don Na, alongside stars such as Rodney Dangerfield, Kevin McDonald, and Dom DeLuise. The film depicts the comedic chaos that unfolds when the head of a rival Mafia Family sees an opportunity to bring the Calzone Family to its knees.
She continued her TV work with the series "Amazon" (1999–2000), in which she played Pia Claire for 22 episodes. The show starred C. Thomas Howell, Carol Alt, and Chris William Martin and followed the survivors of a plane crash in the Amazon rainforest as they battled the harsh environment and various threats to their survival.
In the early 2000s, Udenio's career slowed somewhat, but she still managed to secure a few memorable roles.
In "The Wedding Planner" (2001), Udenio portrayed Anna Bosco. The film starred Jennifer Lopez and Matthew McConaughey and revolved around a successful wedding planner who finds her own life complicated when she falls for the groom of one of her clients.
She also appeared in "Slammed" (2004) as Natasha; this film starred Sasha Mitchell, Kitana Baker, and Lake Bell and followed the story of a wrestling coach trying to revamp his career by training an attractive female athlete.
Udenio continued her work as Atoosa Shirazi in the TV series "90210" (2008–2011). The show featured Shenae Grimes-Beech, Michael Steger, AnnaLynne McCord,  Dustin Milligan, Jessica Stroup and Tristan Mack Wilds and explored the lives of students in the upscale world of Beverly Hills.
Fabiana continued her career with a mix of TV series and TV movies. In "Jane the Virgin" (2015–2016), she appeared as Elena Di Nola; the series starred Gina Rodriguez and followed the life of a young woman who is accidentally artificially inseminated, and her journey through the ensuing complications.
Recently, in 2022, Udenio appeared in the TV movie "Cloudy with a Chance of Christmas", as Aunt Marta in a story about a weather forecaster who is asked to host her network's annual snow-cast in a wintry town. Tensions rise, and romantic sparks fly as she co-hosts with her longtime rival; it starred Valery M. Ortiz, Brandon Quinn and Sarah Jane Morris.
Another 2022 film project was "Love and Love Not", in which she played Mom. The film tells the story of a cynical philanderer, who goes home for the holidays and becomes entangled with the woman who broke his heart years ago; it stars Francesco D'Onofrio, Makenna Perkal and Afton Boggiano.
Net Worth
According to authoritative sources, Fabiana Udenio's net worth is estimated at $5 million, as of late 2023.
Personal Life
Fabiana Udenio married actor Judson Scott in 1986 – the couple met while on the set of "One Life to Live". However, they divorced in 1995.
Almost a decade later, Fabiana married Robert MacLeod, a real estate developer. However, their marriage ended in 2009, but not before they had a son, Adrian Raice, born in 2006.
Appearance and Body Measurements
Fabiana Udenio has dark brown hair and brown eyes. She stands at a height of 5ft 7ins (1.7m), while she weighs approximately 130lbs (59kgs). Her vital statistics are 35-25-35 and her bra size is 40D.