Lee Kirk
The writer, actor, and director Lee Kirk – who is also known for being the husband of "The Office" star Jenna Fischer – was born on 9th October 1972, in Texas, USA. Breaking into the industry back in 2000 with a role as a reporter in "The Specials", Lee has come a long way, and is now juggling being a father of two with a busier-than-ever career.
For the time being, there's no available information regarding Lee's studies, family, or early years.
Career
Three years after his acting debut, Lee wrote three short films in quick succession – "The Man Who Invented The Moon" (2003), "The Women" (2004), and "The Benefits of Drinking Whiskey" (2005). In 2008, he wrote and starred in the well-received comedy "Pants on Fire", chronicling the journey of a struggling actor, who is caught lying about his lavish lifestyle when his hometown friends come to visit him in Hollywood.
In the same year, Lee also played Schroeder in two episodes of the James Gunn "PG Porn" comedy web-series, which was nominated for two Streamy Awards and won one Shocker Award of the Year at the Shockfest Film Festival.
Shortly after marrying Jenna, Lee guest-starred as Clark in a 2010 episode of "The Office". Two years later, he wrote and directed one of his most popular projects, "The Giant Mechanical Man". The offbeat romantic comedy starred none other than Jenna, Chris Messina and Topher Grace, and received positive reviews in indie circuits.
After directing an episode of "The Office" in 2013, Lee spent the next three years writing and directing his latest project, the 2016 drama music comedy "Ordinary World". Starring "Green Day" musician Billie Joe Armstrong as Perry, an aging former punk rocker who decides to revisit his past, and unwittingly crosses paths with his former bandmates and ex-girlfriend – the movie was moderately successful.
As seven years have passed since "Ordinary World", it's unclear whether Lee is working on new material or is in the middle of a creative rut. With no official website or social media profiles, it's not exactly easy for fans of the director to keep up with his upcoming projects either.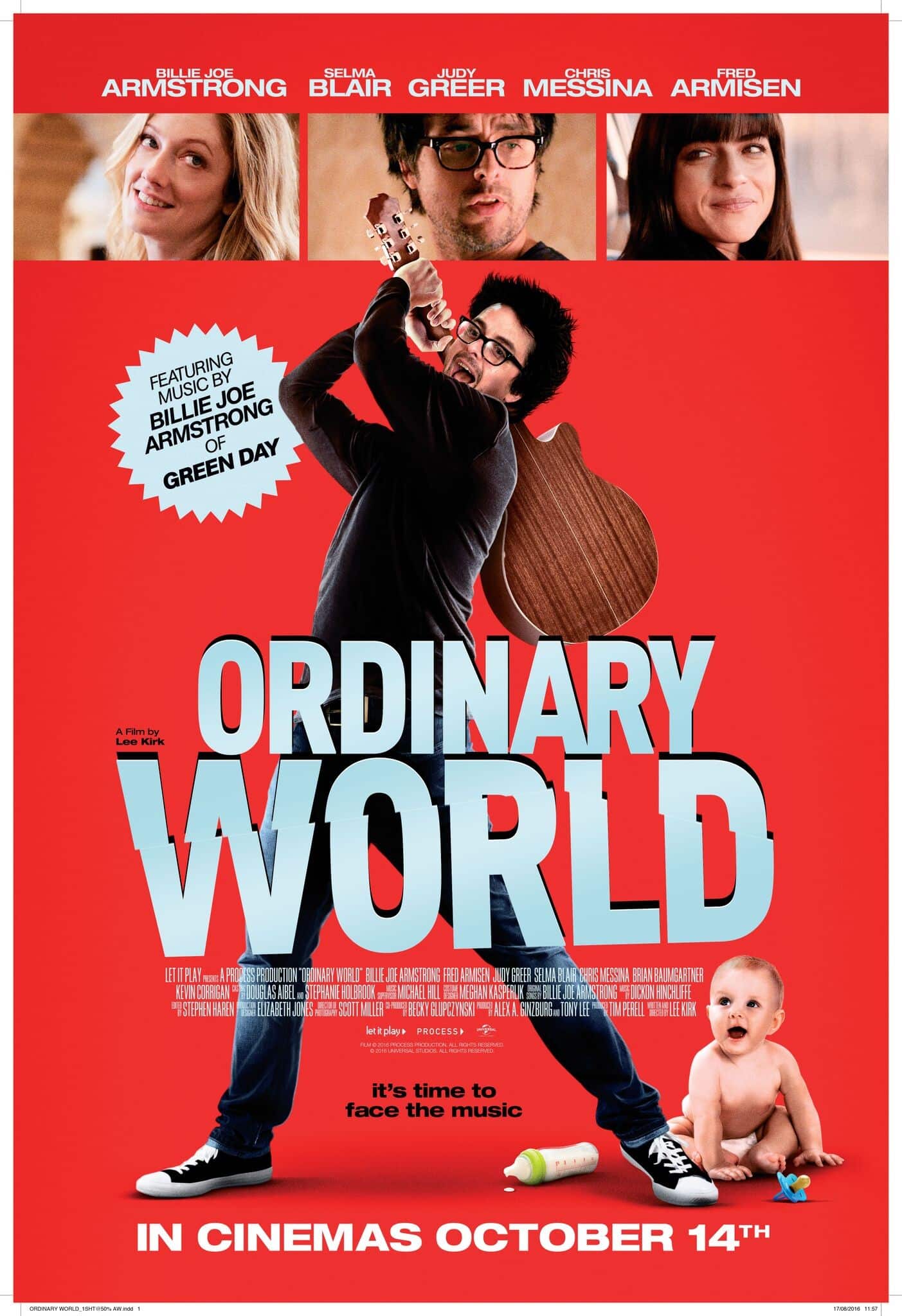 Personal Life
Lee met future wife Jenna Fischer back in 2008 when the actress pitched the director a film idea. Although Lee has yet to give an interview, Jenna has been very vocal about their love story over the years, and she previously shared that Lee tactfully rejected her film idea, but got back to her with three possible projects to work on.
In the end, Kirk and Jenna agreed to collaborate on what would become "The Giant Mechanical Man". According to online sources, their relationship was at first purely platonic, as Lee was newly single after a seven-year relationship while Jenna was in the midst of her divorce from James Gunn – the same James Gunn that Lee worked with on the "PG Porn" series.
After six or seven months of weekly dinners to go over scripts, Lee and Jenna finally confessed their feelings for one another. "I realized, I'm looking at basically the perfect man. It doesn't get better than this," Jenna said in an interview with Redbook.
Although Jenna was disillusioned after her divorce, she fell head over heels for Lee, and the couple became engaged during a romantic Europe vacation in June 2009. By then, they had already made their first public appearance together at the Emmy Awards, and fans were delighted and surprised to learn that things were moving so quickly.
Little over a year later, Jenna and Lee became husband and wife in an intimate Malibu ceremony in July 2010, where good food and company abounded. Jenna, who has (almost) never shied away from sharing details of her private life, told People magazine in the run-up to the wedding that she wanted to have "really good food" on her big day, as well as plenty of roses, her favorite flower.
"Survivor" host Jeff Probst officiated the wedding, which was a surprise to the public, who were mostly unaware that the TV star was also an ordained minister. As Jenna and Jeff are old friends, the host returned to Malibu specifically to perform the wedding; at the time, he was also filming for the 21st season of "Survivor" in Nicaragua.
Regarding Jenna's relationship with James, the actress and "Guardians of the Galaxy" director married in 2000 and separated in 2007 for unspecified reasons, but remained friends. They began dating in the late nineties after being introduced by James's brother Sean, a childhood friend of the actress.
Interestingly, Jenna failed to mention her marital status in the "Office" press interviews, podcast, or book, and as one Reddit user pointed out, "I find it odd how she makes it seem like she was basically on her own in Hollywood… even though she was married to a guy who was an up and coming screenwriter and director."
In her memoirs, Jenna skimmed over her life before fame by saying that she was working a regular job while auditioning for parts; she also described Sean as an old friend and skirted around her marriage to James. While fans agree that the "Office" star has every right to her privacy, they found it deceitful how she omitted her industry connections, and gave the impression that her rise to fame was entirely organic.
In any case, Jenna and Lee have been together for over a decade and have two children, Weston Lee Kirk and Harper Marie Kirk. The actress has shared many parenting anecdotes over the years, and she's also discussed the changes that her body underwent after pregnancy and breastfeeding. When asked what the biggest surprise of motherhood was, Jenna wryly answered: "How much I love every single part of it, and how I have an endless supply of patience and energy I didn't know I had in me."
The couple have a combined net worth of $16 million, and currently reside in a five-bedroom property in Glendale, California. The director and actor is 5ft 7ins (170cm) tall.