Lil Uzi Vert
The rapper and songwriter Lil Uzi Vert, was born Symere Bysil Woods on 31st July 1995, in Philadelphia, Pennsylvania, USA. Growing up, he was a fan of the Ying Yang Twins and Mike Jones, with the latter's debut album being the first one he purchased. Although his future style would be influenced by the likes of Meek Mill and Wiz Khalifa, Uzi was also a fan of artists such as Marilyn Manson, My Chemical Romance, and The All-American Rejects.
After dropping out of school, Uzi began working at a dollar store, but was kicked out by his mother when he quit just four days into the job. This is when the Philadelphia native began taking his rap career seriously, which included making the necessary changes to his image, such as his first face tattoo.
Career
Uzi actually began rapping in 2010, years before his breakthrough, after being inspired by hearing his classmate's freestyle. Shortly afterwards, he created the musical group Steaktown with two friends, later saying it was "just for money". Uzi's first stage was Sealab Vertical, which he later changed to Lil Uzi Vert when his rapping style was compared to a machinegun. Coincidentally, "Lil Uzi Vert" is similar to "Lucifer", and the artist has been known to use occult and satanic symbolism in his works.
In January 2014, Uzi released his first EP, "Purple Thoughtz Vol. 1", which spawned one single and a music video. Although it took the single a while to go viral, the EP was popular in underground circles and also caught the attention of ASAP Mob, and other rap collectives which were relevant at the time.
When one of Uzi's songs was played on a local radio station, it reached the ears of Don Cannon, producer and artist representative of Dej Jam. Don soon signed Uzi to his The Academy imprint, and had a hand in the release of the rapper's first mixtape, "The Real Uzi", which came out in August 2014, which opened new doors for the rapper, as he signed a deal with Atlantic Records through Don's imprint Generation Now, which he co-founded with Leighton Morrison and DJ Drama. Features with artists such as Rich the Kid and ASAP Ferg followed, and Uzi continued to release music on SoundCloud, such as his collaborations with Lil Durk and Dej Loaf.
In August 2015, Uzi was an opening act on Wiz Khalifa and Fall Out Boy's "Boys of Zummer" tour. Two months later, he released his second mixtape, "Luv Is Rage", with features from Young Thug and Wiz. The project was positively received by XXL, Vibe, The Fader, and other music blogs, and Uzi was soon dubbed one of the year's breakout artists.
Uzi's real breakthrough was in 2016. At the beginning of the year, he released the SoundCloud single "Money Longer", and landed himself in unwanted headlines when a brawl broke out during one of his concerts. His third, and first commercial mixtape, "Lil Uzi Vert vs. the World", was released in April 2016, which made his first Billboard 200 chart entry as it debuted at number 37. The mixtape would eventually be certified gold, and spent over a year on the album chart.
In May 2016, Uzi and Kodak Black embarked on their joint "Parental Advisory" tour. The following month, he yet again went viral for his performance in the legendary 2016 Freshman Class XXL cypher alongside Kodak, 21 Savage, Lil Yachty, and Denzel Curry, which is to this day considered the best XXL freshman performance of all time. Making the most of the publicity, Uzi released the video for "Money Longer", and the single became his first Billboard Hot 100 chart entry.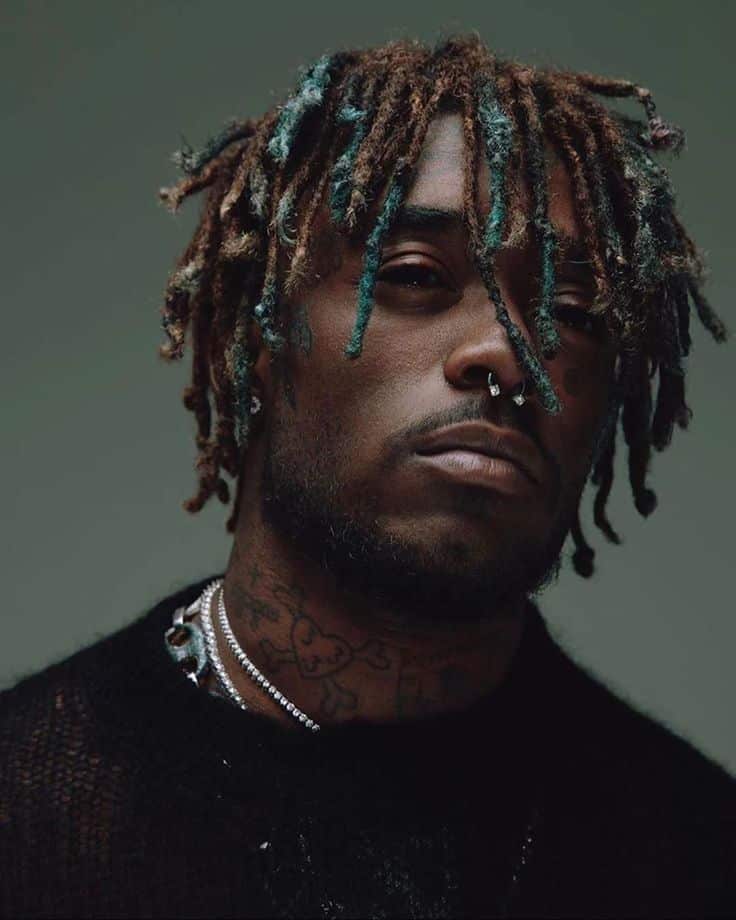 Uzi announced his fourth mixtape, "The Perfect LUV Tape", in July 2016 and released it on his 22nd birthday. Although both singles failed to chart on the Hot 100, the project has since been certified gold by the RIAA. In October 2016, Uzi was announced as an additional artist on singer The Weeknd's tour.
Keeping himself busy, Uzi also released "1017 vs. the World", a collaboration mixtape with Atlanta rapper Gucci Mane. Nearing December 2016, he announced "Luv Is Rage 2", which underwent a series of delays, but meanwhile, his collaboration with hip-hop trio Migos, "Bad and Boujee", topped the Hot 100 chart in January 2017, and garnered him even more fame.
While trying to work around the delay of "Luv Is Rage 2", Uzi released "Luv Is Rage 1.5" during his tour with The Weeknd. The EP incorporated his love for anime and videogames, and helped Uzi become known as an emo rapper due to the somewhat depressing nature of its lyrics, especially those of the hit track "XO TOUR Llif3" ("Push me to the edge, all my friends are dead"). The song in question was released as an official single due to its popularity, and peaked at number seven on the Hot 100 chart.
Nevertheless, fans were growing impatient, and began demanding "Luv Is Rage 2", with Uzi blaming DJ Drama for the delay. In April 2017, Don Cannon spoke up to confirm that the album wouldn't be released anytime soon. Meanwhile, Uzi collaborated with Playboy Carti on the latter's single, "Wokeuplikethis", which they performed at Coachella.
As the conversation and rumors surrounding "Luv Is Rage 2" reached a crescendo, Uzi joined forces with Frank Ocean, Quavo, ASAP Rocky and others, on the surprise single "Raf", which is part of ASAP Mob's second studio album "Cozy Tapes Vol. 2: Too Cozy".
Hip hop journalist DJ Akademiks claimed that "Luv Is Rage 2" would be released in late August or early September, and although many doubted his credibility, the album actually came out on 24th August 2017. This was a turning point in Uzi's career, debuting at number one on the Hot 200, and selling the equivalent of 135,000 album units. The project also created ten Hot 100-charting tracks, including the singles "Sauce It Up" and "The Way Life Goes". Award show performances and publicity followed, and Uzi teased possible new projects and collaborations, as well as a joint tour with Playboy Carti.
"The Way Life Goes" – Lil Uzi Vert & Oh Wonder pic.twitter.com/CRIvLAuHY0

— lunarboy (@lvnarboymusic) February 14, 2022
Fans of Uzi's were understandably disappointed when the rapper cancelled the joint tour, claiming that he needed to "focus". The musician ended the year with music video releases, the remix of "The Way Life Goes", and a collaboration with Kanye West and Travis Scott.
In January 2018, an ever-prolific Uzi announced that he'd completed a mixtape which Don Cannon confirmed would be released later in the year. When the rapper tweeted "Eternal Atake" and shared cover art concepts in July 2018, his followers believed that a summer release was on its way. In September 2018, Uzi released "New Patek", which many believed would be the album's lead single.
One thing led to another, and "Eternal Atake" was pushed all the way back to 2020, as Uzi was embroiled in label issues with Generation Now. In April 2019, the rapper signed to Roc Nation and dropped two promo singles, "That's a Rack" and "Sanguine Paradise". "Futsal Shuffle 2020" was released at the end of the year, followed by "That Way" three months later. The album was finally released in early March 2020, perhaps worth the wait as it debuted at number one on the Hot 200.
Wasting no time, Uzi released the deluxe edition less than a week later. With over a dozen new tracks, and guest appearances from the likes of Gunna and Chief Keef, "Eternal Atake" broke records with over 400 million streams, the equivalent of almost 300,000 album sales. Also in 2020, the rapper also released "Pluto x Baby Pluto", a joint project with rapper Future.
Perhaps aware that day one fans wanted him to return to his original sound, in late 2020 Uzi began sharing music snippets that sounded similar to his popular 2016-era releases. He also announced his upcoming project, "The Pink Tape", a SoundCloud-exclusive project, the follow-up to "Luv Is Rage 2", and yet another project name "Forever Young".
2021 was a decidedly quiet year for the Philadelphia native, but he made up for it in July 2022 by releasing the EP "Red & White", and a number of highly-anticipated SoundCloud tracks. Almost a year later, the rapper's third studio album, "Pink Tape", was released with 26 songs and three bonus tracks. With the likes of Nicki Minaj, Don Toliver and Travis Scott on the album, it's perhaps unsurprising that "Pink Tape" debuted at number one on the Hot 200, making Uzi the third hip-hop artist in the 21st century to have three number one studio albums.
Since then, Uzi has been hinting at the release of his fifth mixtape, "Barter 16". Various tracks were leaked online in August 2023, and as is the case with many Uzi projects, there's been plenty of discussion about the release date months later.
Personal Life
Uzi began dating fashion designer and alternative model Brittany Byrd in 2014. The couple met while Brittany was studying at the Parsons School of Design, and she soon became his muse, appearing in several songs and the "Money Longer" music video.
Despite officially breaking up in June 2017, Uzi and Brittany were rumored to have continued seeing each other from time to time – although the rapper has been dating hip-hop star JT since 2019, in summer 2021, he was involved in a physical altercation with Brittany and her then-boyfriend. At the time, Brittany's manager claimed that Uzi had been stalking the fashion designer since their split, and also described him as "mentally and physically abusive".
In February 2021, Uzi went viral after implanting a pink diamond in his forehead, which he had apparently been planning on doing for years. According to media sources, the diamond was worth a staggering $24 million, and could kill Uzi if it were incorrectly removed. After removing the diamond in June of the same year and having it reimplanted for a Rolling Loud performance, Uzi claimed that fans had ripped it out while he was crowd-surfing.
Despite having a reputation for being fun-loving and carefree, Uzi's dark side has been revealed on plenty of occasions. Apart from assaulting his ex-girlfriend, the "Money Longer" hitmaker has been known to use Satanic imagery, and in July 2018, told fans at a show that they were "going to hell" with him.
At one point, Uzi's record label restricted his Instagram access due to his heavy promotion of satanism on the social media platform. In March 2023, the artist was criticized for his "For Me" lyrics – "I make a city girl believe in Satan" – but claimed that they didn't believe in Satan, and that any references made to Satan were figurative.
Prior to his 2021 arrest for assaulting Brittany, the rapper was arrested on two occasions between 2016 and 2020: once for recklessly driving a dirt bike in Atlanta, and another time for being involved in a paintball gun fight in Philadelphia. Although he's been staying out of trouble recently, Uzi went viral at the June 2023 BET Awards, when a video of girlfriend JT hitting him several times with her mobile phone and calling him a "groupie" was posted online. The exact cause of the argument is unknown, but Uzi was seated next to hip-hop musician Ice Spice at the show, and was reportedly talking to the "Deli" rapper all evening.
The "Eternal Atake" star is 5ft 4in (162cm) tall, and has an estimated net worth of $25 million, as of late-2023.