Pierson Wodzynski is a 24-year-old American social media personality and actress, perhaps best known for her TikTok account, pierson, on which she's amassed over 16 million followers. She also has a large audience of 4.4 million subscribers on the YouTube channel of that name.
Pierson gained widespread renown in March 2020, after joining the content creation collaboration group AMP World. A few months before, she met fellow YouTuber Brent Rivera, who helped her launch her career through collaborations, and their chemistry that sometimes verged on the romantic. That led fans to speculate whether they were dating, which both have frequently denied.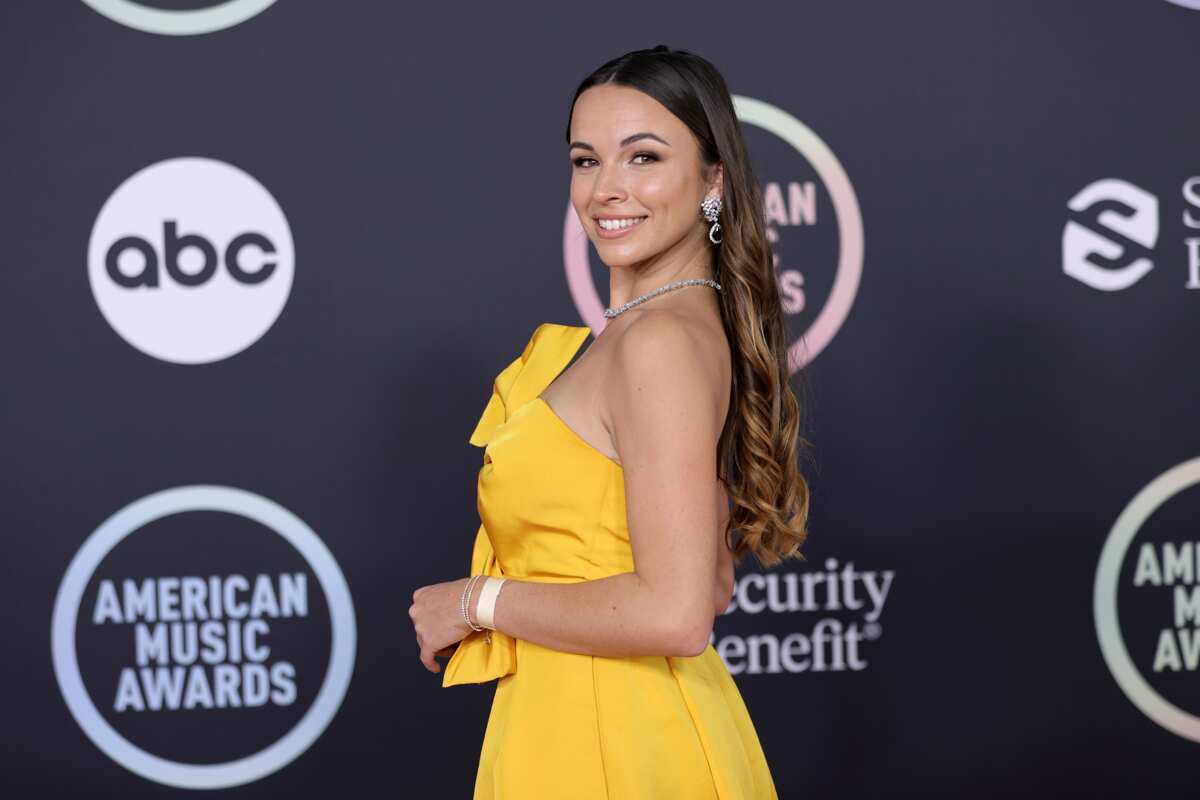 Early life
Pierson Alexa Wodzynski was born on 18 February 1999, in California USA. Her mother, Karin is a housewife, and has appeared in many of her videos. Pierson's father, whose name she hasn't disclosed, appeared infrequently in videos and pictures that she and her brother, Logan, posted online. Pierson said that her family has always supported everything that she did. To give her father something in return, Pierson gifted him an Audi Q7 hatchback for Christmas in 2022.
Logan Wodzynski, born on 9 September 2000 in Los Angeles, California, and has an eponymous YouTube channel on which he's attracted an audience of over 235,000 subscribers. Pierson and Logan are of Russian descent.
Early education, source of career
In her Q&A YouTube video from June 2019, Pierson did ballet and hip-hop dancing in the second grade of elementary school. She also revealed that while growing up she was obsessed with fashion photography, and had about $800 on camera equipment in high school, and mentioned her passion in the yearbook.
However, Pierson lost interest at one point, and shifted her focus to using the Adobe Photoshop software to edit people's pictures. She often added a collage of pictures into the background, making their images look like movie posters. Pierson later switched to designing water bottle labels to practice marketing, but never sold her products.
Pierson Wodzynski matriculated from Redondo Union High School in Redondo Beach, California, and then enrolled at the University of California, Santa Barbara. However, she was kicked out after a year; she was shy, didn't do her assignments, and didn't attend classes religiously. The school administrator informed her that they had sent her an email two months before she learned that she couldn't apply for the fall semester. That was her last chance to fix her bad grades, but apparently Pierson never saw it.
Instead of returning for the winter semester, Pierson enrolled at the local community college, El Camino College in Alondra Park, to study business. Sadly, she dropped out in December 2019 after one semester. She felt weighed down there, so made YouTube videos, danced, and looked for acting gigs on Craigslist before she quit.
Career
Pierson started her career on YouTube and TikTok in 2019. Her oldest still available YouTube is the whisper challenge that she filmed with her friends, Madi Goldberg and Kylie, uploaded in March of that year. Afterwards, Pierson uploaded vlogs that included her diet, style, workout regimen, and skincare routine. She also vlogged at events, such as the 2019 Teen Choice Awards and the "Breakthrough" movie premiere. Simultaneously, Pierson uploaded 'a dancing video every Friday to TikTok,' according to her TheTeenMagazine.com interview.
Her popularity on TikTok took off accidentally; she listened to the "Stayin Alive" song by the Bee Gees and asked someone to film a short video of her leaving the house and swaying to the tune. Pierson only wanted to show more of her personality and experiment, but her follower count unexpectedly grew significantly. She capitalized on that by filming comedy skits, lip-syncs, and other dancing videos, which she still does.
Meeting Amp World members
Pierson had no idea how great the impact starring in the Awesomeness TV-produced YouTube game show, "Date Takeover," on 14 December 2019 would be. She was one of six contestants who wanted to win a date with a YouTube social media personality, Brent Austin Rivera. Brent's younger sister, Alexa Brooke "Lexi" Rivera, was responsible for picking the winner. Brent and Lexi have 47.2 million and 26.7 million followers respectively on TikTok, as of October 2023,.
She used the opening line, 'Hi Brent, I'm Pierson, and you're piercin' my heart!' Lexi seemed to favor Pierson more with every round after Pierson said that she would take Brent to Taco Bell on their first date; that turned out to be one of his favorite fast-food restaurants. Another notable moment was when the producers played a clip of Pierson re-enacting an intro from "The Office" television series, which she claims she 'recorded for her 99 subscribers.' Brent liked her commitment to the comedy sketch, and was a fan of "The Office," contributing to Pierson winning the competition.
She appeared in Brent's videos afterwards, and then joined the multi-platform content creation group Amp World in March 2020. Besides Brent and Lexi, group members included social media personalities Lexi Hensler, Ben Azelart, Andrew Davila and Jeremy Hutchins. Dominic Brack, Sofie Dossi, MyLifeAsEva, and Stokes Twins were other members then.
Collaborations
In 2017, the production company, Amp Studios, with Brent as the unofficial leader, created a brand around the so-called Amp Squad, which began posting content to Instagram, Snapchat, YouTube, and TikTok, both on the Amp World channels and accounts and individual ones. After joining, Pierson focused on fun challenges, such as surviving something for 24 hours, trying things she hadn't done, or competing with Amp World members in tests of skill, endurance, or personal and general knowledge.
Pierson showed a penchant for comedy skits and sometimes embarrassed herself for entertainment. She did extreme dares, such as pretending to be naked when friends walked in, asking boys in her friends group uncomfortable questions, or purposefully flirting awkwardly. Moreover, Pierson dressed in costumes, such as when she wore the Grinch costume in public, organized a fake wedding to Brent Rivera, portrayed a 13-year-old for a day, or posed as singer Billie Eilish for 24 hours. She moved in with Lexi Hensler and her brother in 2021, leading to more collaborations.
Pushing her limits
The end of the COVID-19 pandemic marked a shift in Pierson's content. She attended the American Music Awards in December 2021, for which she hired a stylist. In February 2022, she moved into a new apartment with Logan and Lexi, and then pushed her content to the next level to complete her bucket list. Pierson tried to learn a skill every hour for 24 hours, attempted cliff jumping in South Africa, flew in a fighter jet, and then did expensive and time-consuming skits, such as organizing a concert stage in her backyard, and turning her house into a nightclub. She also traveled to Asia and New York City, and explored abandoned buildings, including a missile bunker at 250ft or 76m depth. Pierson also tried not to eat for four days, trained in American Football for a day, woke up at 4 a.m. for a week, and explored the weirdest jobs.
Rumored boyfriend Brent Rivera
Pierson Wodzynski's only public relationship has been with Internet personality Brent Rivera, but the two repeatedly denied the romantic link. They met in 2019 during the "Date Takeover" YouTube game show, and immediately sparked dating rumors. To the fans' credit, the two implied a romantic connection for content. Only months after the episode, Awesomeness TV filmed an episode of another series, "Date Drop," entitled "Pierson dates 6 GUYS to find her next Brent Rivera." Around that time, Pierson uploaded a video SURPRISING MY FRIENDS WITH MY "BOYFRIEND," in which she introduced Brent to her fake boyfriend to see his reaction.
However, in September of the following year, Pierson uploaded a video, WHY I WON'T DATE MY BEST FRIEND, featuring Brent, in which they reaffirmed that they weren't in a relationship. She joked that him picking his nose in front of her would be the reason for a break-up. However, what kept the hope alive was that Pierson mentioned that she needed to get to know her hypothetical boyfriend as a friend before she developed feelings. Regardless, throughout the next three years, the two simulated kissing, pretended to be caught doing the deed by friends, and Pierson even faked a pregnancy to shock Brent and their friends.
While speaking to The Good Boys Podcast hosts in February 2023, Pierson clarified that 'they tried to date for, like, a second, but it was too much because they were too busy.' She added that she wouldn't be okay with Brent filming sensitive videos such as 'Going on 100 dates in 24 hours' if they were romantically involved.
Previous boyfriends
In the Internet's Most Searched Questions video, Pierson revealed that she only had two boyfriends before November 2020, dating one for a short period and another for three years during high school.
Interesting facts
One of her deepest secrets is that she used to steal the moneythat her brother kept in his pillowcase as a kid.
She tried swimming and playing soccer, volleyball, and softball during school. However, she was terrible at swimming and softball.
Pierson was the narrator in her seventh-grade "Aladdin" school play.
Her biggest pet peeve is people cracking bones or knuckles, saying that it makes her spine shiver.
She had her first kiss at 13.
Her goal with making videos is to provide eight to 10 minutes of content that makes people relax, enjoy and laugh.
Pierson believes that aliens exist.
One of her most embarrassing moments happened when her first date ended; she went in for a kiss but hesitated, while the guy wanted a hug.
One of her favorite memories as a content creator is participating in "YouTube Originals: Creator Games with Mr. Beasts" in 2020.
Pierson claims that she isn't jealous in relationships.
Tiktok star Pierson Wodzynski is giving Princess Belle in the boardroom. 💛👩🏻‍🏫 pic.twitter.com/oO3IjfrJQN

— SΞAN (@Seanlofficial) November 21, 2021
Her favorite travel destination is Italy, specifically Santorini or the Amalfi Coast.
Pierson describes herself in three words as adventurous, ambitious and approachable.
She has arachnophobia, a fear of spiders.
Her family has a history of heart disease, so she supports The American Heart Association.
Pierson would choose "Stayin Alive" by the Bee Gees as an intro song to a TV show about her life.
She thinks her mom, Karin, is the luckiest person alive. Karin occasionally enjoys gambling in Las Vegas.
Pierson tried using a dating app,but dreaded first dates and never met anyone in real life.
If she could grow up in any period, she would stay in the current one.
Her favorite movie or TV series duo are Jim Halpert and Dwight Schrute from "The Office" series, played by Rainn Wilson and John Krasinski.
Her celebrity crush is John Krasinski, but she wouldn't mind if the actor Tom Holland 'shot her a DM' if he was single.
She dislikes how her feet look.
Her favorite karaoke song is Queen's "Bohemian Rhapsody."
Pierson thinks that she needs to improve at doing impressions.
She has impressive eyebrow control, but considers it 'her most useless talent.'
She hopes to settle down with a man, travel the world, and become a badass female lead actor in at least one movie, akin to Angelina Jolie's role as Lara Croft, by age 30.
Pierson usually wakes up at noon because she stays up late for work.
She drinks lemon water in the morning and always has breakfast.
Pierson bought her dream car, Jeep Wrangler, in September 2021.
Pierson has two tattoos but has only revealed one. She got her first one in March 2021, a sun on her right palm.
Her last meal would be steak with mashed potatoes and asparagus if she were on death row. Burrito or cranberry sauce would be her second choice.
Physical characteristics
Pierson Wodzynski has dark brown hair and hazel eyes, is 5ft 6ins tall (1.66m), and weighs approximately 132lbs (60kgs.) Her most distinctive physical features are downturned eyes, facial freckles, and dimples. In the Most Searched Internet Questions video from April 2022, Pierson said that some particulars, besides her height (5ft 6.5ins or 1.69m on her IMDb profile and elsewhere) and bra size, are listed incorrectly online.
Net worth
Pierson Wodzynski has a net worth of $4 million. According to her SocialBlade.com profile, Pierson makes up to $85,500 weekly, up to $366,000 monthly, and earned $4.4 million last year.