Richard Moll
Fans of the NBC sitcom "Night Court" will easily remember Aristotle Nostradamus "Bull" Shannon, the toweringly tall bailiff known for his deep voice and amusing facial expressions. The actor behind the character, Charles Richard Moll, is in his 80s these days, and hasn't been seen at any public events in the last few years. However, that's not to say that he hasn't been keeping himself busy with a number of projects.
Richard was born on 13th January 1943, in Pasadena, California, USA. His family was a tranquil one: his mother, Violet, was a nurse, and his father, Harry Findley Moll, a lawyer. It's uncertain if Richard had any siblings, or grew up as an only child.
By the age of 12, Richard was already an impressive 6ft tall (182cm) and would grow a further eight inches. While studying at Berkeley's University of California, he was a member of the one of the nation's largest and oldest fraternities Kappa Alpha Order, which has come under fire plenty of times, and often been accused of racism; the fraternal order has also previously been investigated for hazing claims, with some chapters being suspended for four years or more.
Career
Richard's professional acting career began in 1977, with the role as Joseph Smith in the movie "Brigham", for which he was credited as Charles Moll. Thanks to his deep voice and height, the actor often played imposing or threatening characters, such as a gangster named Eugene in a 1979 episode of "Happy Days".
After co-starring in "Hard Country" alongside Kim Basinger and Jan-Michael Vincent, Richard played the abominable snowman in "Caveman", a 1981 slapstick comedy set in prehistoric times. Around this time he also appeared in TV movies ("The Jericho Mile", "Mark Twain: Beneath The Laughter") and had several guest-starring spots ("Bigfoot and Wildboy", "How The West Was Won", "Buck Rogers in the 25th Century").
A year after playing Xusia in "The Sword and the Sorcerer" in 1982, Richard shaved his head to play Hurok in "Metalstorm: The Destruction of Jared-Syn". Upon auditioning for "Night Court", the producers of the TV sitcom asked him to keep the look, thinking that it fitted his character well. On the show, Bull was a good-natured but somewhat dim-witted and childlike, despite his impressive physical appearance. In season nine, he married Wanda Flinn (played by Cathy McAuley), an online dating agency clerk who took a liking to Bull, and set him up on a date – with herself.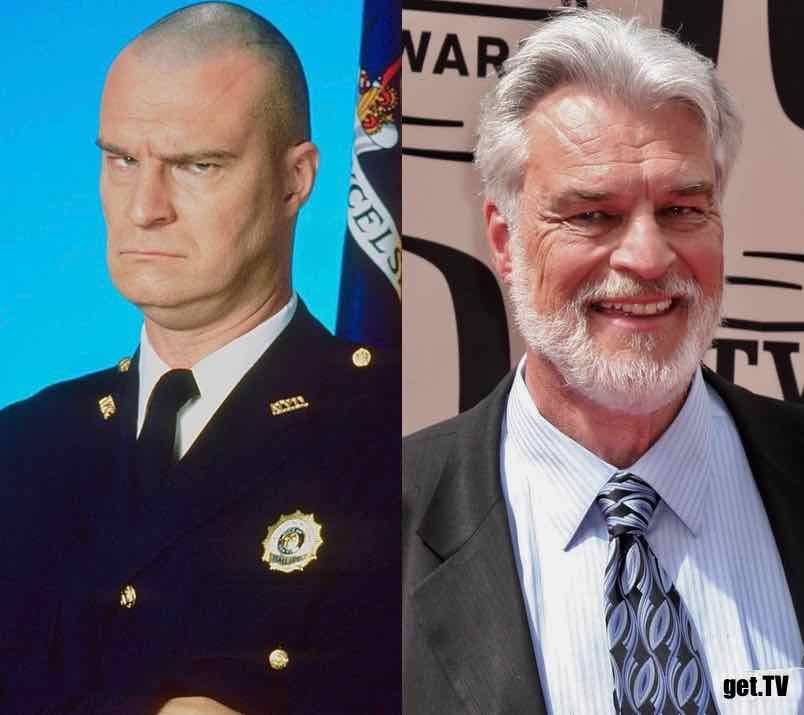 From 1984 to 1987, the actor also had a recurring role in "Super Password", a popular game show of the time in which celebrities such as Kim Morgan Greene and Judy Norton Taylor made frequent appearances.
Concurrently, In 1985, the Californian played Big Ben in the horror film "House" and was nominated in the Best Supporting Actor category at that year's Saturn Awards. He also made notable guest appearances in "Hercules: The Legendary Journeys", in which he played a cyclops; "Babylon 5", in which he depicted a ruthless criminal who holds a VIP hostage; and "Highlander: The Series", as the villainous Slan Quince.
A great many of Richard's movies were low-budget projects which went straight-to-DVD, such as "Casper: A Spirited Beginning" and "Casper Meets Wendy". Despite the occasional success (think "Scary Movie 2", in which he played a terrifying house ghost), most people who have kept up with Richard's career will agree that TV was always his strong point, as is demonstrated in "The Flintstones" and the sitcom "100 Deeds for Eddie McDowd".
Perhaps tired of being typecast, in 1999 Richard stepped out of his comfort zone by playing a gay man named Larry in the satirical comedy "But I'm a Cheerleader"; Larry and his partner, played by Wesley Mann, helped gay teens escape from a nearby conversion camp.
From the 2000s onwards, Richard has been part of dozens of TV movies, shorts, and low-budget films, with some examples being "Sorority Party Massacre", "Kids vs Monsters", and "BFFs". Although many of his projects have been duds, the actor has excelled in the voiceover field, with his deep and growling tone coming in handy to bring villainous characters to life in animated shows and movies.
In cooperation with @ByronSBurton and @CelebWorx, an additional variant of this print will also include Two-Face, who was voiced by actor Richard Moll. These prints are also 12×18 and printed on fine art paper. They are available for pre-order here: https://t.co/yCOfpq3ZRO 4/7 pic.twitter.com/FobVZBMhjV

— CincinnatiComicExpo (@CinciComicExpo) August 24, 2022
Richard voiced Two-Face and other characters in "Batman: The Animated Series" from 1992 to 1994; later, he replaced Martin Landau as the voice of Scorpion in "Spider-Man" and Kevin Schon as the voice of the Abomination in "The Incredible Hulk". The voiceover artist has also lent his talents to videogames, such as "Dante's Inferno" and "Incredible Hulk: Ultimate Destruction".
The Pasadena native's last small-screen appearance was in the forgettable 2016 TV movie "Pub Quiz". He currently has two upcoming projects; namely, "Whispers and Shadows", in which he plays Simon Blake, and "Celluloid Wizards in the Video Wasteland: The Saga of Empire Pictures". Both films are currently in post-production stages.
In January 2023, Richard's "Night Court" co-star John Larroquette discussed his imminent return to the show, which is being revived on NBC after over three decades. At first, John was rightfully dubious about reprising his character, saying: "To try at 75 years old to go back to that seemed a real error in judgment on my part, if I had said yes."
According to online sources, Richard was asked to return to the show as well, but turned down the opportunity. This makes John the only original cast member who will participate in the revival, as the rest are either deceased, retired, or filming other projects.
Personal Life
It took Richard a while to settle down, as he was 46 years old when he married his first wife Laura Class. The couple divorced after just three years, and he remarried to Susan Brown; this union was slightly more successful, as Richard and Susan split in 2005 after twelve years and two children. Little is known about Chloe and Mason Moll, as they don't appear to have any active social media profiles.
As of 2023, Richard has an estimated net worth of close to $7 million, thanks to his lucrative acting career.