Who is Genevieve O'Reilly?
An accomplished actress with over 45 acting credits to her name, Genevieve O'Reilly's talent and versatility have left an indelible mark on both the big and small screens, and captivated audiences with her compelling performances, ranging from her early roles in independent films to her appearances in blockbuster franchises such as "Star Wars" playing her most recognizable role as Mon Mothma.
With a career spanning decades, Genevieve has earned critical acclaim for her ability to inhabit a wide range of characters, making her a respected figure in the world of entertainment. Let us tell you more about this versatile actress, her career, and her life.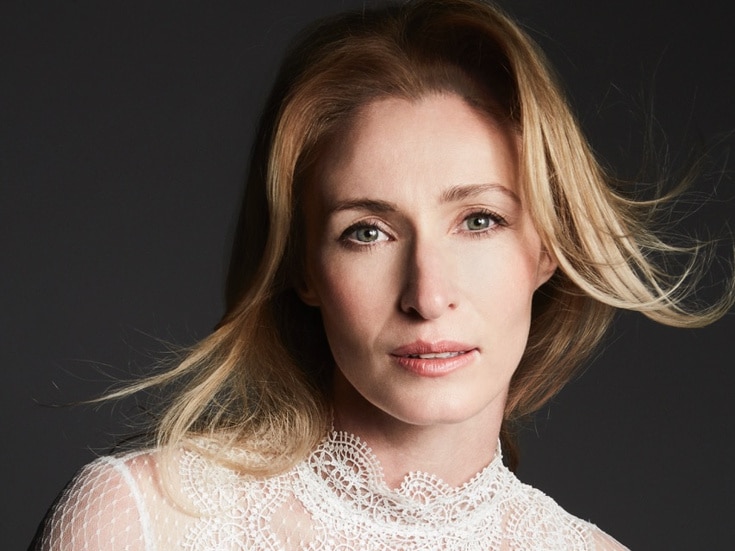 Early life, family, and education
Born under the zodiac sign of Capricorn on 6 January 1977, in Dublin, Ireland, Genevieve was raised in Adelaide, Australia, by her parents, about whom nothing is known. Genevieve has three siblings, and is the eldest. She is a very private individual, thus she prefers to keep her personal life away from the media's attention.
It is known that she attended a local high school, and upon matriculating in 1995, Genevieve enrolled at the National Institute of Dramatic Art, from which she graduated with a BA degree, in 2000.
Roles in series
Genevieve made her acting debut guest-starring as Nagha in an episode of the series "BeastMaster" in 2001. In the following year, she was cast to play Leanne Curtis in the long-running drama "All Saints". Genevieve was seen in 15 episodes, from 2002 through 2005.
She followed with her roles in "The State Within" (2006), "The Time of Your Life" (2007), and "MI-5" (2009), before she landed the role of Jamie Lapidus in the comedy "Episodes", starring Matt LeBlanc. Between 2011 and 2014, Genevieve made an appearance in 14 episodes of this 10-time Primetime Emmy-nominated show.
Genevieve next starred as Mary Johnson in the 2015 historical drama "Banished", followed by her role as Elishia McKellar in the series "Glitch" (2015-2017). She was next cast to play Angela Worth in the crime drama "Tin Star", also starring Tim Roth and Abigail Lawrie. The series follows the story of an ex-undercover United Kingdom policeman who does what he must to protect his family; it aired from 2017 through 2020, and Genevieve was seen in all 25 episodes. Her performance earned her a nomination for the Irish Film and Television (IFTA) Award for Best Actress in a Supporting Role – Drama.
Most recently, Genevieve was seen again playing her most notable role, as Mon Mothma in the 2022 series "Andor", which also brought her an IFTA Award nomination for Best Actress in a Supporting Role – Drama, in 2023.
Roles in movies
Genevieve made her first big-screen appearance playing Officer Wirtz in "The Matrix Reloaded" in 2003, and later that year reprised her role in "The Matrix Revolutions", and followed with her roles in "Cyber Wars" and "Right Here Right Now" in 2004.
In the following year, she landed the role of Mon Mothma, a key political figure in the Rebel Alliance, which opposes the tyrannical rule of the Galactic Empire in the Star Wars universe. She is a leader, strategist, and diplomat known for her unwavering commitment to the Rebel cause and her role in shaping the Rebellion's tactics and ideology. Mon Mothma is known for her intelligence, leadership, and her ability to inspire others.
Genevieve first played this role in "Star Wars: Episode III – Revenge of the Sith", and reprised it in the later sequels.
Genevieve O'Reilly as Mon Mothma over the years -> Revenge of the Sith (2005); Rogue One (2016) and #Andor (2022) pic.twitter.com/BoXeep2Xnb

— Andor News (@newsandor) September 29, 2022
Before that, she was seen as Princess Diana in the 2007 TV documentary movie "Diana: Last Days of a Princess". Two years later, she returned to the big screen as Lady Flora Hastings in the biographic drama "The Young Victoria", about Queen Victoria, her first years of rule, and her romance with Prince Albert, which won the Oscar for Best Achievement in Costume Design.
In the following years, Genevieve was seen in "Forget Me Not" (2010), "Survivor" (2015), and "The Legend of Tarzan" (2016) before later that year reprising her role as Mon Mothma in "Rogue One: A Star Wars Story",. The movie had 85 award nominations, including two for Oscars (Best Achievement in Visual Effects and Best Achievement in Sound Mixing), and 24 wins.
Genevieve was next cast to play Birte Becker in the 2017 drama "The Snowman", followed by her role as Sophie in "The Kid Who Would Be King" in 2019. Later that year, Genevieve was seen as Mrs Smith in "Tolkien", a biographic drama about the early days of the famous author, J.R.R. Tolkien, known for his fantasy books "The Hobbit" and "The Lord of the Rings".
In 2020, Genevieve portrayed Gretchen in the mystery crime-drama, "The Dry", also starring Eric Bana, which had 17 award nominations and six wins. For her performance in the movie, Genevieve was nominated for the Australian Academy of Cinema and Television Arts (AACTA) Award for Best Lead Actress in Film. This was her most recent movie role.
Love life and relationships
As mentioned, Genevieve is quite a secretive person when it comes to her personal matters, and she hasn't spoken about her dating history. What we do know is that she's a married woman and a mother of two. Her husband is Luke Mulvihill, a non-celebrity, but their wedding date hasn't been disclosed. They have a son and a daughter, whose names and birth dates also remain secret.
As of September 2023, the family of four lives in their residence in East London, United Kingdom.
Age, height, and net worth
Genevieve is 46 years old. She is a blondie with green eyes. If you have wondered how tall the actress is, she stands at a height of 5ft 6ins (1.68m) and weighs around 120lbs (55kgs), with vital statistics of 35-23-33.
When it comes to her wealth, Genevieve is a millionaire. According to sources, as of September 2023, her net worth has been estimated at over $3.5 million. Many believe that most of her income has come from her work in the "Star Wars" franchise.