Lilli Kay, an accomplished American actress whose home base is in the bustling heart of New York City, has embarked on her journey in the world of entertainment with great determination. Before cementing her professional acting career, she honed her craft on the theatrical stage while pursuing her studies.
She graced the spotlight with memorable roles in productions including "Your Honor," "Yellowstone," and "Chambers," etching her name on the walls of the entertainment industry. Let's find out more about this budding star and how she's becoming more famous with every new project.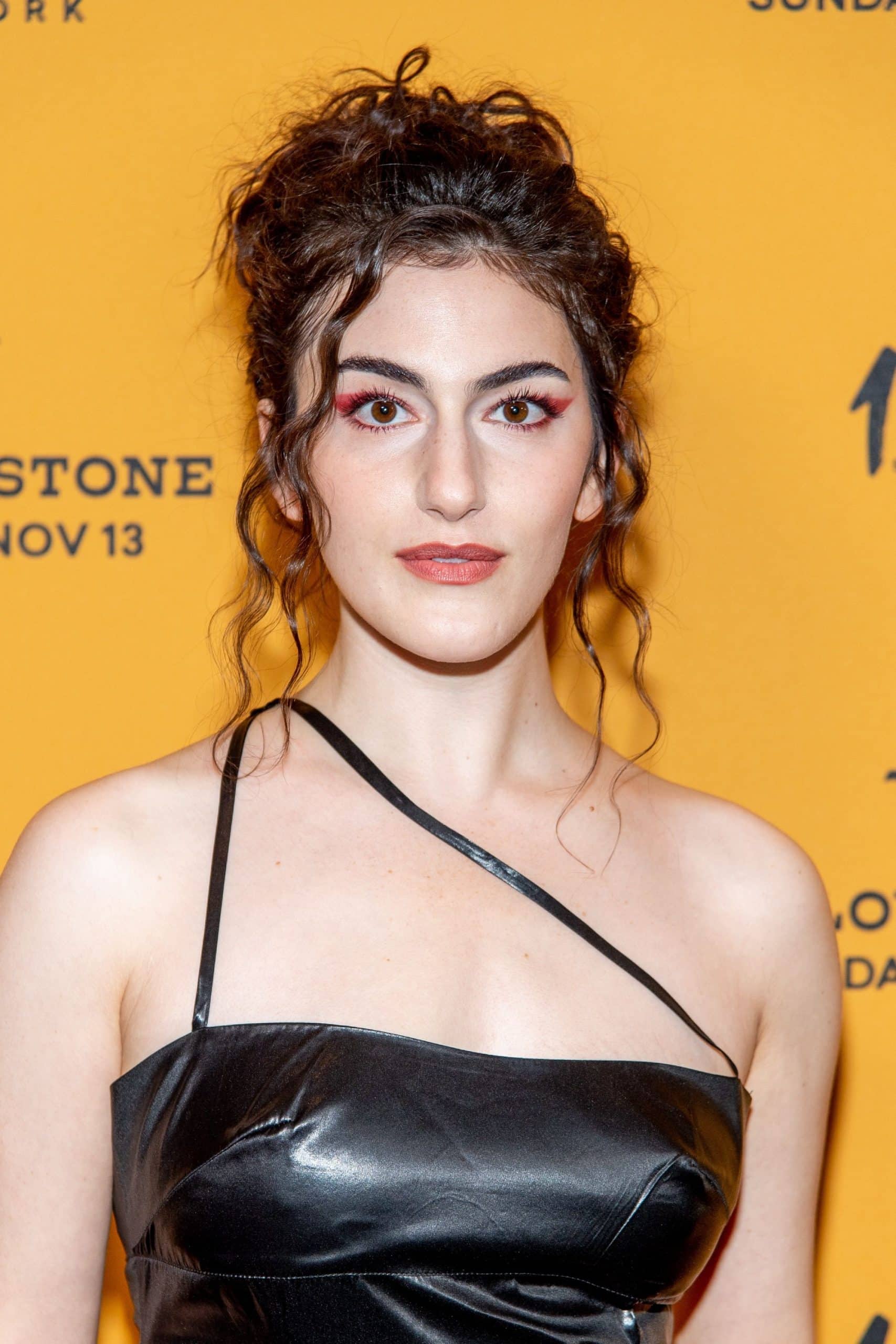 Early Personal Life
Lilly Kay was born on 18 March 1996 in Brooklyn, New York City, USA. Her father is the well-known actor and filmmaker Stephen Kay, having directed the films "Get Carter" and "Boogeyman." He also directed several episodes of popular TV shows including "Sons of Anarchy", "Quantico", and "The Shield".
Lili's mother isn't a celebrity, and all we know about her is that her name is Adell, and that she and Stephen separated more than 10 years ago. Lilli lives with her father and stepmother, Piper Perabo, who is also a well-known actress.
Education
Lilli's academic journey led her through the corridors of Wildwood School in Los Angeles, where she pursued her primary and secondary education. She wrapped up her high school years at The Thacher School in California.
She continued her education at Carnegie Mellon University in Pittsburgh, Pennsylvania, where she earned a BFA in Acting and Drama in 2017. Thanks to her time at Carnegie, Lilli became fluent in Spanish. She also had the opportunity to learn from some industry greats, taking master classes with the likes of Anne Bogart, Patrick Wilson and Holly Hunter.
Career
Lilli is a professional actress, model, and social media influencer. Although she's been on the acting scene since 2013, her breakthrough came with her role in the TV series "Your Honor." Since then, she's become a familiar face on television screens.
Lilli's acting journey started during her time at Carnegie Mellon University. She was an active member of the Roundabout Theatre Company, and was involved in various musicals and stage plays, with notable performances in productions including "Eurydice," "The Three Musketeers," and "Playboy of The Western World."
Her TV debut came with a guest-starring role in a CBS procedural drama series called "Bull." Soon afterwards, she secured a breakout role in the HBO series "Euphoria," in which she played the role of Freya – hHer performance earned her widespread acclaim, and quickly expanded her fan base.
Lilli's first professional acting gig in an American series was in "Madam Secretary," portraying the character Ruby Bragg. Her exceptional performance opened doors to even more significant projects, including the 2019 film "Chambers," in which she played Penelope Flower.
Lilli's performance in "Your Honor," propelled her to stardom and made her a household name. This fast-rising American actress has also graced other productions, such as "The Place of No Worlds" (2018) and "Speakless Place" (2019), among others.
#Chambers – Sivan Alyra Rose, Lilliya Reid, Nicholas Galitzine, Kyanna Simone Simpson, Lilli Kay, Sarah Mezzanotte & Griffin Powell-Arcand Join Netflix Supernatural Series Starring Uma Thurman & Tony Goldwyn https://t.co/7WVaeg6Q2I pic.twitter.com/OHhAqLeaEq

— SpoilerTV.com (@SpoilerTV) December 21, 2018
Interesting Facts
There have often been rumours that Lilli is transgender, which just goes to show how harsh life can be for famous folks. Lilli has debunked these rumours, and confirmed that she is, in fact, female. The rumours may have been sparked by the actress' fondness of tuxedos at public events. She does support the LGBTQ+ community, and is in a relationship with a woman, which may have caused some confusion for people who don't know her that well.
Lilli got to make out with her real-life partner Juli Kocemba for a scene in "Yellowstone." The show revolves around the Dutton family, proprietors of the largest cattle ranch in the US. Notably, the series has shown limited representation of LGBTQ+ characters, with just two brief, easily missed moments that remained unaddressed throughout the series.
However, all that changed in the mid-season finale of season 5, when viewers spotted Lilli's character, Clara, engaged in what appeared to be an intimate moment with another woman. This unexpected development created quite a buzz among fans.
In this particular episode, John's lover and environmental advisor, Summer (played by Piper Perabo), advises him against public displays of affection. John points out Clara kissing someone behind them, igniting intrigue and speculation among viewers; it was an exciting experience for Lilli.
Later Personal Life
Lilli's love life has often sparked curiosity among fans, particularly with her co-actors. Speculation about her relationship with Nicholas Galitzine arose as they appeared to share moments on social media. However, the pair chose not to address the rumors, but remain close friends to this day.
In a similar vein, social media buzz suggested a romantic connection between Lilli and British actor Michael Stuhlbarg, when they had shared moments online. As with Nicholas, neither celebrity has publicly addressed the speculations, but the two are widely recognized as close friends.
In January 2023, Lilli Kay shared that she's in a relationship with Juli Kocemba, a professional model who identifies as non-binary. It was with Juli that Lilli shared that not-so-secret on-screen kiss in "Yellowstone."
Physical Characteristics
Lilli has dark brown hair and brown eyes. She's 5ft 8ins (172cms) tall, and weighs about120lbs (55kgs).
Net Worth
Lilli's 'estimated net worth as of late 2023 stands at $500,000, and it's expected that her wealth will increase as she continues to take on new acting jobs.