Marie Avgeropoulos Wiki
An actress with nearly 30 acting credits to her name, Marie Avgeropoulos captured fans as Octavia Blake in the gripping post-apocalyptic series "The 100". Her portrayal of Octavia is a testament to her talent as an actress, captivating people's hearts and establishing an enduring legacy in the domain of television storytelling. Marie's showcased her acting skills by starring in numerous movies, including the mystery thriller "Numb", which earned her a Leo Award nomination for Best Supporting Performance by a Female in a Motion Picture.
Let us tell you a little bit more about her acting career, personal life, and upcoming projects.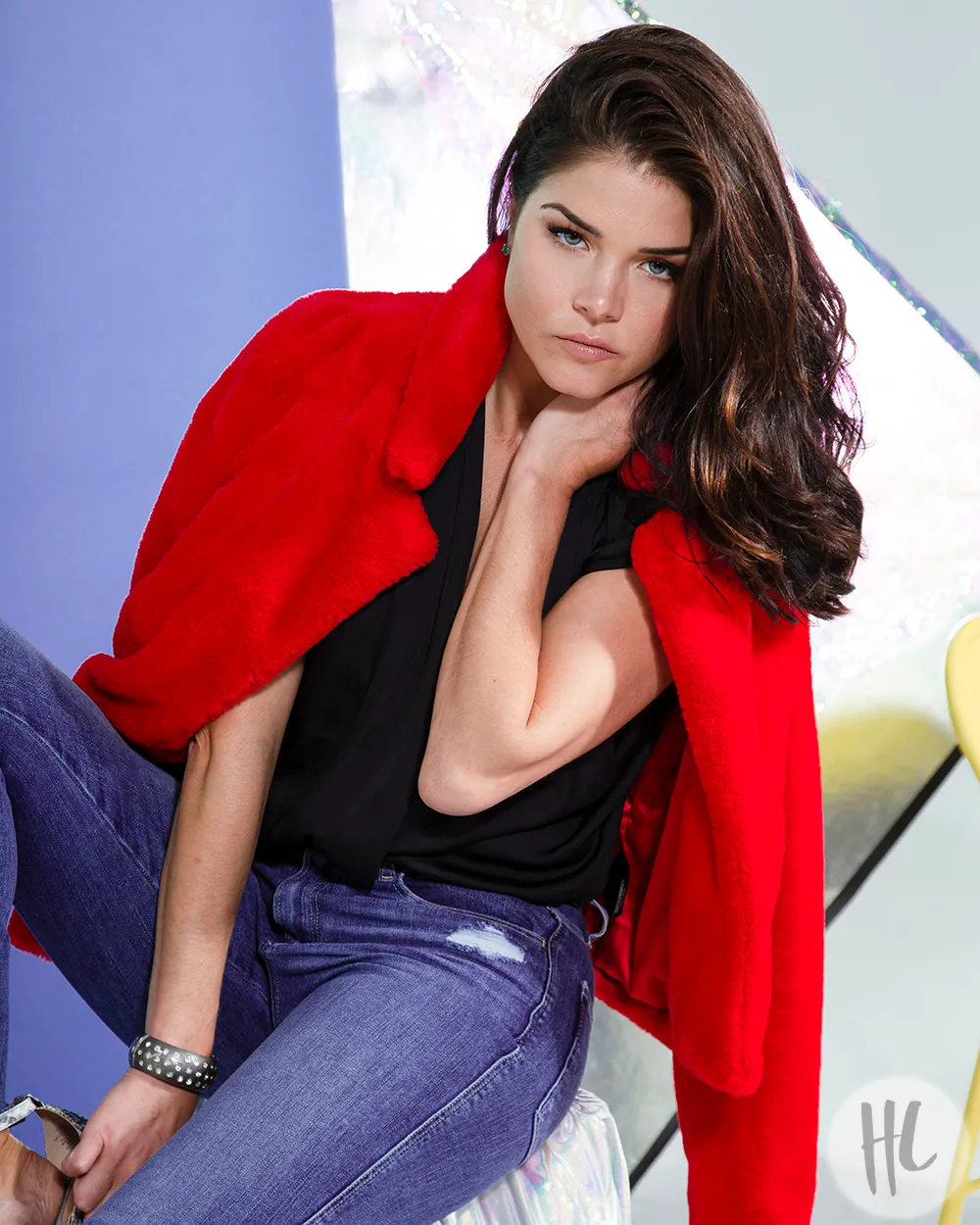 Early life, family, and education
Born on 17 June 1986, which makes Gemini her zodiac sign, Marie's a native of Thunder Bay, Ontario, Canada, holds Canadian nationality, and comes from a family of Greek descent – both her parents, Philip and Augusta are Greek. Many of her fans believe that Marie is an only child, since she hasn't spoken of any siblings.
Marie spent her childhood fishing, camping, and hunting around her hometown, and as a teenager became interested in playing the drums. Marie was diagnosed with a tumor in her chest and throat when she was 20 years old, and underwent surgery that affected her voice.
When it comes to her educational background, Marie attended a local high school, and upon matriculating in 2004, enrolled in college to study broadcast journalism. However, two years later she dropped out of college and moved to Europe, later returning to Canada, to Vancouver, and while playing drums at a gig one night, a talent agent noticed her and gave her an audition.
Roles in series
Marie made her acting debut playing Taylor in an episode of the series "Supernatural" in 2009. She followed with her guest roles in "The Troop" (2010) and "Hiccups" (2011) before she was cast to play Kirstie in the mystery horror "Cult" – during 2013, she was seen in 10 episodes of this show that follows the investigation of a series of mysterious disappearances and deaths related to a show-within-a-show.
In the following year, Marie landed the role of Octavia Blake in "The 100". She starred opposite Bob Morley and Eliza Taylor in this science-fiction mystery drama set 97 years after a nuclear war that has destroyed civilization. Now, 100 juvenile delinquents are sent back to Earth to repopulate the planet. The show aired from 2014 through 2020, and Marie made an appearance in all 100 episodes.
The character she played, Octavia, was uninhibited and fierce, brave and self-confident, a true leader, the first of the 100 to set foot on Earth; her choice of weapon is a sword. Fun fact: Marie has done all of her stunts in the series in this, her most recent TV series role.
Roles in movies
Marie made her first movie appearance playing Valli Wooley in the 2009 comedy "I Love You, Beth Cooper", and followed with her role as Aphrodite Girl in "Percy Jackson & the Olympians: The Lighting Thief" in 2010. Later that year, she co-starred in the action thriller "Hunt to Kill".
Marie's first notable role came in 2011, when she was cast to play Allison in the romantic comedy "50/50", starring Joseph Gordon-Levitt and Seth Rogen, which was inspired by the true story of a 27-year-old guy diagnosed with cancer, and his struggle to beat it. The movie had 28 award nominations and 12 wins.
In the following year, Marie landed her first lead role, as Amber in the thriller drama "Walking the Halls", written and directed by Doug Campbell, but which didn't achieve much success.
Marie was next cast to play Nikki in the 2015 crime drama "Tracers", in which she starred opposite Adam Rayner and Taylor Lautner. She followed with her role as Cheryl in the aforementioned movie "Numb", which followed the story of a couple who discover co-ordinates that allegedly would lead them to stolen gold, but to find it, they must partner with two mysterious hitchhikers.
Marie starred opposite Aleks Paunovic and Jamie Bamber, and the movie had 12 award nominations and two wins, including the Leo Award for Best Visual Effects in a Motion Picture. In the following year, Marie starred in "A Remarkable Life" and "Dead Rising: Endgame", and was then heard as Vanessa Kapatelis in the 2019 animated movie "Wonder Woman: Bloodlines".
Are you ready to meet Jake and Myra??? This is a little preview but you can have a lot more of them on November 20th 2020! 👊🏻💥 #JiuJitsuMovie @iamAvgeropoulos @AlainMoussi https://t.co/HHYwoB9BBz pic.twitter.com/sqPoerVukI

— Marie Avgeropoulos News. (@Avgernews) September 12, 2020
Most recently, Marie played Myra in the 2020 science-fiction thriller "Jiu Jitsu", starring Nicolas Cage and Alain Moussi, but which was poorly rated by the audience (2.9/10).
However, that's not all. Marie has five upcoming movies, and to give you a sneak peek, one of them, entitled "King of Killers", in which she plays Asha Khanna, is set to premiere on 31 August 2023.
Love life and dating
Marie has been the subject of various rumors, and has even been involved in a domestic violence incident. When it comes to her dating history, it is known that during 2008 and 2009, she was in a relationship with the famous 'zombie movies' actor, Shawn Roberts.
From 2013 through 2014, Marie dated Taylor Lautner, also an actor, perhaps known best for his role as Jacob in "The Twilight Saga" movie franchise. When the two broke up, Marie began a relationship with Quincy Paglaro, a camera operator, who worked on filming "The 100". The two dated from 2015 until 2019.
In 2018, the couple made the headlines after Marie was charged with domestic violence. Allegedly, the two began arguing and Marie hit Quincy multiple times in the head, neck, and arm. However, Quincy wanted the charges dropped, and the case was formally dismissed. Reportedly, Marie was on a new medication, and drank alcohol that night, which triggered the outburst.
As of August 2023, Marie is in a relationship with Alain Moussi, whom she met while filming "Jiu Jitsu".
Age, height, and net worth
This 37-year-old actress is well known for her piercing green eyes and long brown hair. According to many, her build is characterized by a combination of lean muscle and graceful curves, giving her an attractive and confident aura. She stands at a height of 5ft 5ins (1.65m) and weighs around 125lbs (57kgs), with vital statistics of 35-25-33.
Marie has earned a good living for herself starring in hit series and critically acclaimed movies, and according to sources as of August 2023, her net worth has been estimated at over $2 million.