Who is Daniel Sunjata?
Daniel Sunjata is an American actor, perhaps known best for his roles in television series such as "Rescue Me", in which he played Franco Rivera, and "Graceland", in which he portrayed Paul Briggs. Sunjata has also appeared in films such as "The Devil Wears Prada" and "The Dark Knight Rises". In addition to his work in film and television, he's also performed on stage, receiving critical acclaim for his role as a gay Major League Baseball player who comes out to the public in the play "Take Me Out".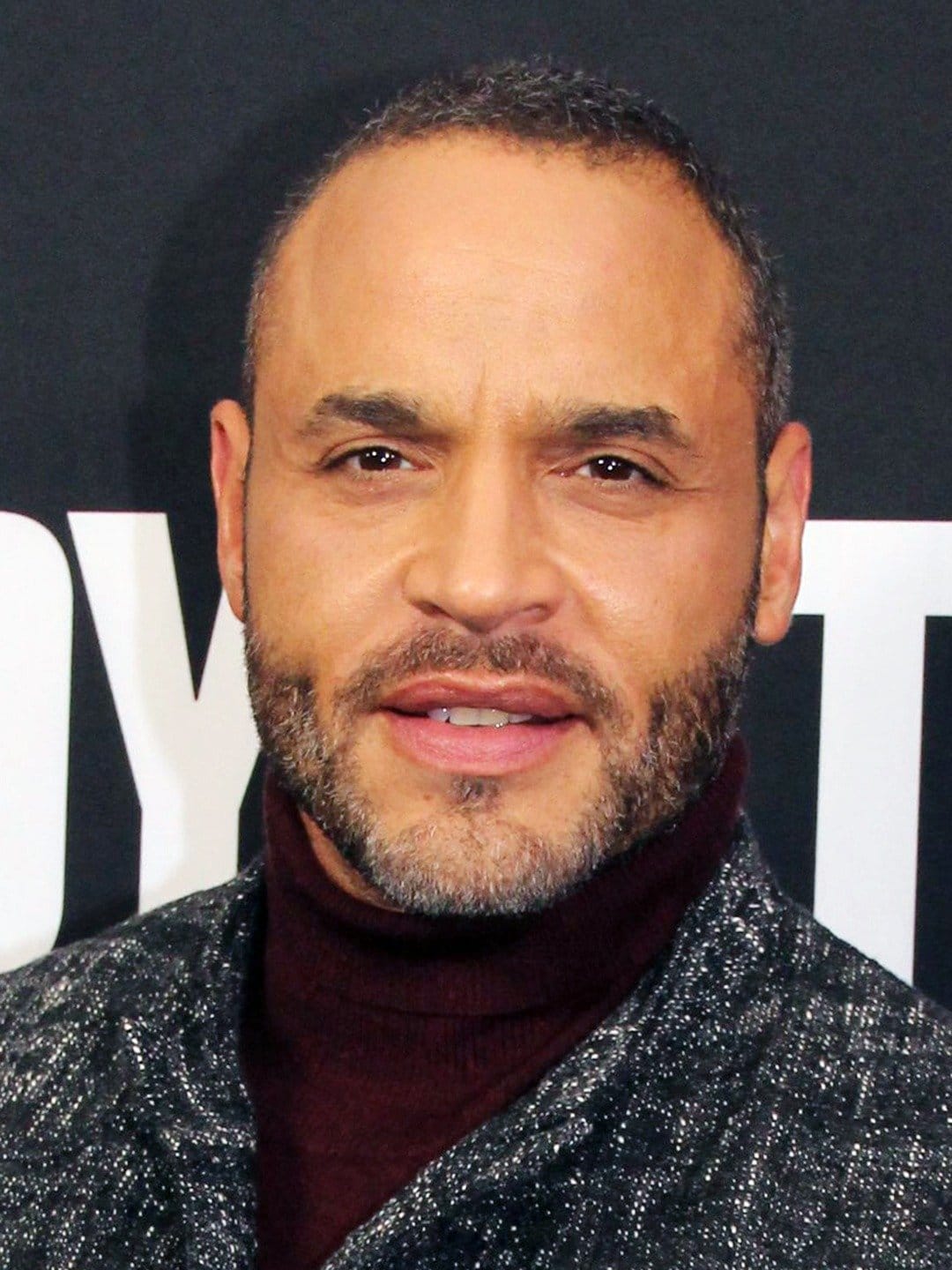 Early Life and Education
Daniel was born as Daniel Sunjata Condon in Evanston, Illinois, and was adopted by a police dispatcher and a civil rights worker. He was raised in Chicago, and attended Mount Carmel High School. Daniel has always been open about his adoption, and has expressed gratitude to his adoptive parents for their love and support. He's of mixed ethnicity, with African, German and Irish heritage.
After high school, Daniel attended Florida A&M University, then transferred to the University of Louisiana at Lafayette. He later earned a master's degree in fine arts from the Tisch School of the Arts at New York University. It was during his time at university that Daniel developed a passion for acting, and decided to pursue it as a career.
Roles in Movies
Daniel made his film debut in 1998 with a small role in the movie of Shakespeare's "Twelfth Night, or What You Will". In the early 2000s, he played supporting characters in films such as "Bad Company" (2002), "Brother to Brother" (2004), and "Melinda and Melinda" (2004).
However, it was his role as fashion designer James Holt in the 2006 film "The Devil Wears Prada" that brought him widespread recognition. He shared the screen with acting heavyweights including Meryl Streep and Anne Hathaway, and his performance was well-received by both critics and audiences.
In 2009, Daniel appeared in the romantic comedy "Ghosts of Girlfriends Past", alongside Matthew McConaughey and Jennifer Garner. He then went on to play a significant role in the 2012 blockbuster "The Dark Knight Rises", directed by Christopher Nolan, playing a special forces operative, which was a commercial success, and received positive reviews from critics.
Two years later, he played the role of Officer Ramirez in the drama "Lullaby", written and directed by Andrew Levitas, and which centers on a man who learns of his estranged father's decision to take himself off life support in forty-eight hours' time.
Another notable film role for Daniel was in the 2017 mystery thriller "Small Town Crime", centered on a disgraced former cop named Mike who comes across the dead body of a woman, and becomes hell-bent on finding the killer. Daniel played the role of Detective Whitman, one of Mike's former colleagues and one of the key people in solving the murder case.
Most recently, in 2021, Daniel appeared in the family comedy "Christmas Again", which stars Scarlett Estevez, Alexis Carra and Beth Lacke.
Roles in TV Series
Daniel's television career began in 2000, when he played the character Lewis Freeman in seven episodes of the short-lived drama series "D. C.". In the following years, he made appearances in popular shows such as "Sex and the City" and "Law & Order: Special Victims Unit".
However, it was his role as firefighter Franco Rivera in the comedy-drama "Rescue Me" that catapulted him to fame. The series premiered on the FX network on 21 July 2004, and concluded on 7 September 2011. It was created by Denis Leary and Peter Tolan, and Leary also starred in the series as the main character, Tommy Gavin.
The series revolves around the professional and personal lives of a group of New York City firefighters post 9/11, specifically focusing on Tommy Gavin, a veteran firefighter of the New York City Fire Department (FDNY) who is dealing with a variety of personal demons, including the haunting memories of his cousin and best friend, Jimmy Keefe, who died on 9/11. Daniel's character, Franco, is one of Jimmie's closest friends and has a troubled past himself.
In 2013, Daniel landed a leading role in the USA Network series "Graceland", created by Jeff Eastin, and which follows a group of undercover law enforcement officers. In the series, Daniel played the role of Federal Bureau of Investigation (FBI) agent Paul Briggs, involved in Machiavellian manipulations and super-secretive ruses that put his teammates in jeopardy. Daniel's performance was particularly lauded, and he gained a loyal fan base from the show.
After the series concluded in 2015, Daniel went on to star opposite Piper Perabo in the thriller drama "Notorious" (2016). The series followed a high profile lawyer and a respected TV producer working together to control the media narrative following a political incident. Despite its original premise, the show failed to attract a wider audience, and was cancelled after only one season.
In the following years, Daniel made appearances in series such as "Animal Kingdom" (2017), "Manifest" (2018-2020), and "Prodigal Son" (2020).
Correction: The guest actor in these photos is Daniel Sunjata (FOX listed the wrong name on their website) https://t.co/g0TgaWCSC2

— Prodigal Son (@prodigalmalcolm) January 23, 2020
In 2021, he joined the cast of the crime drama "Power Book II: Ghost" in the show's second season. The show is a spin off from the highly successful series "Power" (2014-2020), which focuses on some of the original show's most controversial characters.
In the following year, Daniel played a supporting role in Netflix's mini-series "Echoes". As of September 2023, he's currently involved in two upcoming TV series "High Potential" and an untitled Kaitlin Olson/ABC project.
Theatre Career
In addition to his work in film and television, Daniel has also had a successful stage career. He made his Broadway debut in 2003 in the play "Take Me Out", playing a gay Major League Baseball player who comes out to the public. His performance earned him a Theatre World Award, along with a Tony Award nomination for Best Featured Actor in a Play.
Daniel also appeared in the 2005 revival of "The Rivals", and the 2011 production of "Macbeth" at the Lincoln Center Theater. His performances in these productions were well-received by critics and audiences alike, as he showcased his versatility as an actor.
Love Life and Relationships
Daniel has always been private about his personal life, and has rarely discussed his relationships in public. As a result, there is limited information available about his love life. He's never been married and doesn't have children. Despite being in the public eye for many years, Daniel has managed to keep his personal life out of the spotlight, focusing instead on his career and professional achievements.
9/11 Beliefs Controversy
In 2009, he sparked controversy for participating in the documentary "Loose Change 9/11: An American Coup", which argues that the 9/11 terrorist attacks were orchestrated by the US government. Daniel has further confirmed that he 'absolutely 100%' believes in this theory. Interestingly enough, in response to finding out about Daniel's beliefs, the producers of "Rescue Me" created a sub-plot in which his character expresses the same views to a journalist, causing drama in the fire department.
Hobbies and Interesting Facts
In addition to his acting career, Daniel is also passionate about social justice, and has been involved in various charitable activities. He's supported organizations such as the American Civil Liberties Union (ACLU) and has spoken out on issues including racial inequality and police brutality.
Daniel is also a sports enthusiast, and enjoys playing baseball and football in his spare time; he's a fan of the Chicago White Sox and the Chicago Bears respectively. Additionally, Daniel has a keen interest in music, and enjoys listening to a wide range of genres, from jazz to hip-hop.
Net Worth
As of September 2023, Daniel's net worth has been estimated to be around $2 million, accumulated through his successful acting career in film, television and theatre.