Who is Nastassja Kinski?
German-American actress Nastassja Kinski was born in Berlin, Germany, on 24 January 1961, making her zodiac sign Aquarius. She has 76 acting credits, but is perhaps still known best for starring in the title role in the 1979 romantic movie "Tess", which also starred Peter Firth and Leigh Lawson, and was directed by Roman Polanski. It follows two men who've fallen for a strong-willed peasant girl, and the film won 16 of its 32 award nominations, including Oscar wins for Best Art Direction – Set Decoration, Best Cinematography, and Best Costume Design.
Nastassja's currently shooting for the upcoming movie "Chantal in Marchenland", and for the series "Castlevania: Nocturne".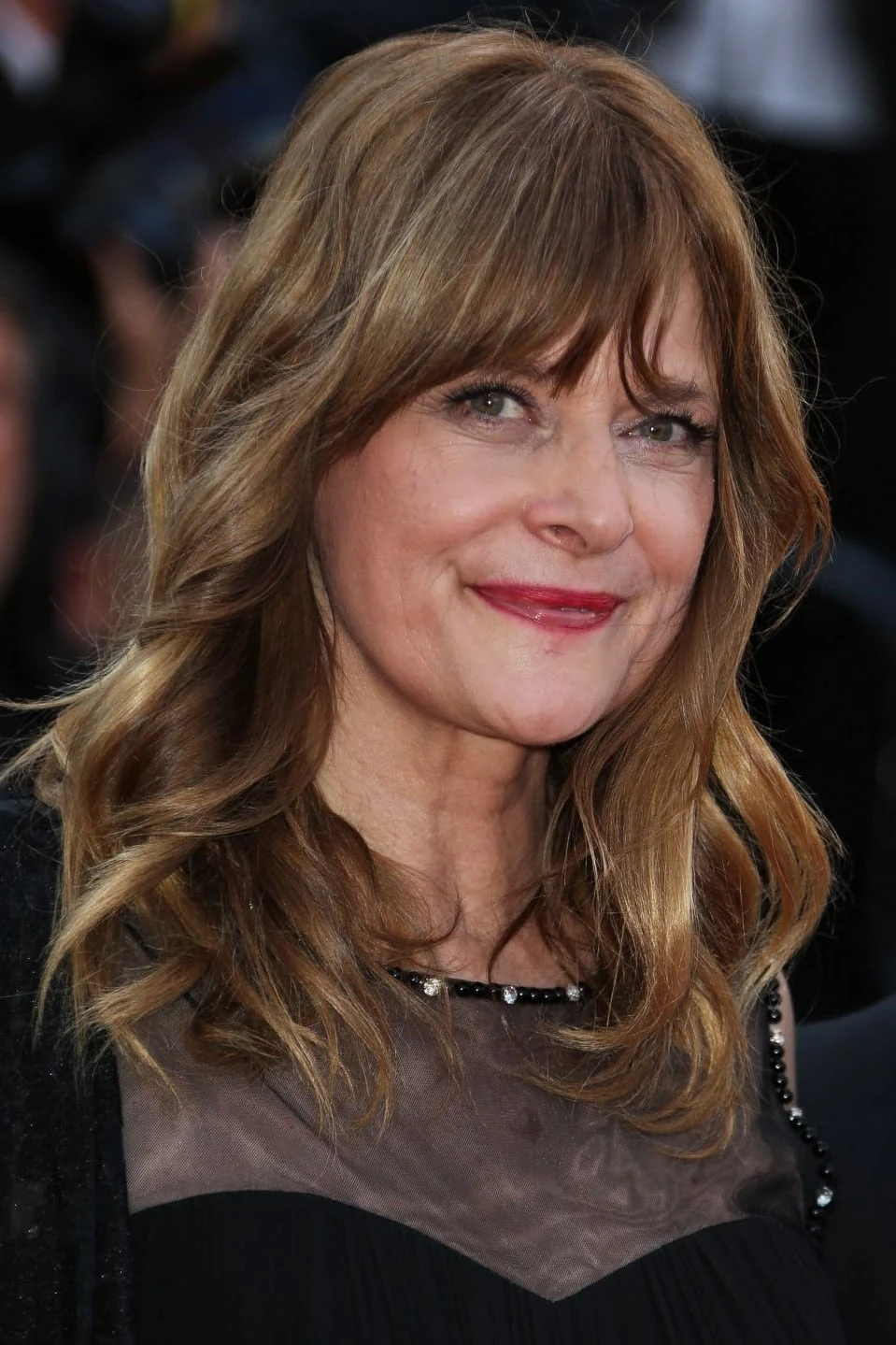 Education and early life
Nastassja was raised in Berlin alongside her brother Nikolai and sister Pola by their mother Brigitte Ruth Tocki and father Klaus Kinski; Klaus was a famous German actor, who died aged 65 on 23 November 1991, and their mother was also an actress.
Nastassja fell in love with acting at around the age of five, as her parents often took her and her siblings to their movie sets. She was 14 when she made her debut film appearance, portraying Mignon in the 1975 drama "Wrong Move", which starred Rudiger Vogler and Hanna Schygulla, and was directed by Wim Wenders. It follows an author who's embarked on a road trip across West Germany, and the movie won six of its seven award nominations; Nastassja's been active in the film industry ever since.
She studied at a local high school in Berlin, and upon matriculating in 1979, remained focused on acting rather than enrolling at college.
Roles in movies
Nastassja portrayed Catherine Beddows in the 1976 horror "To the Devil a Daughter", and some of her following roles were in the comedy "Boarding School" and the  romantic drama "Stay as You Are" both in 1978, and the 1981 romantic musical "One from the Heart".
In 1982, she played Irena Gallier in the popular fantasy horror thriller "Cat People", which also starred Malcolm McDowell and John Heard, and was written and directed by Paul Schrader. It follows a young woman who's discovered that she can transform into a murderous black leopard, and the movie was nominated for three awards. Some of Nastassja's notable performances in the remainder of the '80s were in the '84 romantic musical comedy "Unfaithfully Yours", the '87 romantic drama "Malady of Love", and the '89 drama "Up to Date".
THE FACES OF OTHERS:

Nastassja Kinski. pic.twitter.com/JQ1kBUjRR8

— Distracted Film (@distractedfilm) February 26, 2022
She started off the '90s by appearing in the 1991 romantic drama "Unizhennye i Oskorblennye", the 1991 drama "L'alba", and the 1992 comedy "In Camera Mia". In 1994, she starred as Chris Morrow in the romantic mystery action "Terminal Velocity", which also starred Charlie Sheen and James Gandolfini, and was directed by Deran Sarafian. It follows a former KGB agent and a maverick skydiver who've teamed up in an attempt to prevent the Russian mafia from stealing gold. The remainder of the '90s saw Nastassja appear in the 1996 romantic drama "The Ring", the 1999 romantic mystery "The Intruder", and the 2000 drama "A Storm in Summer".
Nastassja had only a couple of film roles in the 2000s, and one of the best amongst these was perhaps the 2006 fantasy mystery "Inland Empire", which starred Karolina Gruszka and Krzysztof Machrzak, written and directed by David Lynch. It follows an actress who's steadily becoming the character that she's portraying in a movie, and the film won four of its 24 award nominations.
Some of Nastassja's most recent film roles have been in the 2013 drama "Sugar", the 2022 comedy "Homeshoppers' Paradise", and the drama "Dark Satellites", also in 2022; she retired from acting in 2013, but returned to the film industry in 2022.
Roles in TV series
Nastassja's debut TV series role was playing Sina in the 1977 episode "Reifezeugnis" of the crime mystery "Tatort", and the same year saw her appear in the episode "Im Nest" of the drama "Notsignale".
Her following TV series role came in 1996, when cast to voice Rosa Luxemburg in the episode "Hatred and Hunger" of the biographical historical documentary mini-series "The Great War: 1914–1918", which starred Judi Dench and Salome Jens, and is a compilation of testimonies of frontline soldiers; the mini-series won five of its six award nominations.
In 2001, Nastassja portrayed Trish in the episode "Tug of War" of the crime comedy "The District", and the year 2003 saw her play Madame Maria de Tourvel in both episodes of the romantic mini-series "Dangerous Liaisons", which starred Catherine Deneuve and Rupert Everett, and follows a group of wealthy people living in Paris, France in the '60s.
Nastassja's since appeared in only two TV series, playing Lady Bolton in two episodes of the 2004 action adventure "La Femme Musketeer", and Romy in the 2022 episode "Cadavre Exquis" of the crime drama "Police de Caracteres".
Other credits
Nastassja sang the song "Little Boy Blue" in the 1981 romantic musical film "One from the Heart", and the song "Let It Be" in the 1993 thriller film "La Bionda".
She produced the 2000 romantic family comedy movie "Time Share", and the 2002 horror science fiction thriller film ".com for Murder".
Nastassja received special thanks for the 1998 drama movie "Foolish Heart", and the 2006 comedy film "Kill Your Darlings".
Some of her recent talk-show appearances have been in "Gloockler, Glanz und Gloria", "Markus Lanz", and "Wer Weiß Denn Sowas?"
Awards and nominations
Nastassja's won 14 of her 24 award nominations. Some of her wins include a 1978 Bambi Award for Best Young Actress for her performance in "Tatort", two Bravo Otto Germany Awards for Best Actress in 1977 and 1978, and a 1981 Golden Globe for New Star of the Year in a Motion Picture – Female for "Tess".
Love life and husband
Even though Nastassja tends to keep the details of her love life to herself, we still know about a couple of men whom she's been with. She met famous French-Polish screenwriter, producer and director Roman Polanski on the set of "Tess", and they began dating a couple of years later but split after several months.
Nastassja was then in a relationship with Vincent Spano, and gave birth to their son Aljosha Nakszynski on 29 June 1984.
She began dating Egyptian moviemaker Ibrahim Moussa in January 1984, and they married on 10 September of the same year; Nastassja gave birth to their two children, including to their daughter Sonja Kinski on 2 March 1986, but they divorced in 1992.
She was in a relationship with American musician Quincy Jones from 1992 through 1995, and gave birth to their daughter Kenya Kinski-Jones on 9 February 1993.
More recently, in 2011 and 2012, Nastassja was in a relationship with Rick Yune, a popular American actor.
She seems to be unattached as of August 2023, was once married to Ibrahim Moussa and has two children with him, as well as two more children with Vincent Spano and Quincy Jones.
Interesting facts and hobbies
Nastassja's fluent in Russian, Italian, French, German and English.
Her father Klaus abandoned the family when she was 13, and she then supported her mother financially with the money she earned by acting.
Famous American screenwriter, producer and director Quentin Tarantino wanted Nastassja to star as Bridget von Hammersmark in his critically acclaimed 2009 war adventure movie "Inglourious Basterds", but as they were unable to strike a deal, the role instead went to German actress Diane Kruger; the movie was a hit, winning 134 of its 306 award nominations, including an Oscar win for Best Performance by an Actor in a Supporting Role, for Christoph Waltz.
Nastassja's suffering from a mild form of narcolepsy, and so doesn't drive at night.
She's a huge lover of animals, and has two pet dogs.
Nastassja's followed by over 15,000 people on Instagram, and has posted nearly 3,000 pictures and videos, with most featuring her during her everyday life.
One of her favorite actresses is Lindsay Lohan, and some of her favorite movies include "The Parent Trap", "Georgia Rule" and "Just My Luck".
Height, eyes and wealth
Nastassja's age is 62. She has brown hair and eyes, is 5ft 6ins (1.69m) tall and weighs around 125lbs (58kgs).
Nastassja's net worth's been estimated at over $20 million, as of August 2023.