Just a simple reminder that article is created and owned only by biographytribune.com. Article cannot be re-published in any other pages or documents. Copyright is protected by DMCA. All found copies will be reported.
Original source: https://biographytribune.com/where-is-actress-nia-peeples-now-her-wiki-ex-husband-guy-ecker-children-net-worth-family-house/
Who is Nia Peeples?
Born Virenia Gwendolyn Peeples on the 10th December 1961, in Hollywood, California USA, she is an actress and musician, perhaps best known to the world as Syndey Cooke in the TV western series "Walker, Texas Ranger", and most recently as Pam Fields in the TV mystery-drama series "Pretty Little Liars" (2010-2017), among other roles she has secured so far in her career.
Where is Nia Peeples Now?
Nia is still active in the entertainment industry, and is nearing her 80th role; most recently she has started working on the TV series "The Fosters", and has several films in post-production, including "The Untold Story", and the trilogy of Dante's Divine Comedy, "Inferno by Dante", Purgatory by Dante", and "Paradise by Dante", among many other projects.
Heard a beautiful quote for all the beautiful women: All of civilization passes through the womb of the woman….Own it!" pic.twitter.com/0yHdcpEACM

— Nia Peeples (@nia_peeples) January 25, 2017
Nia Peeples Wiki: Early Life, Parents, and Education
Of very mixed ancestry, Nia has Filipino, French, Spanish, German, Irish, English, Italian, and Native American ancestry. She is the daughter of Elizabeth and Robert Eugene Peeples, and grew up in West Covina, from where after the successful completion of high school, she enrolled at the UCLA, and during this time, she was Liberace's opening act in Las Vegas during the weekends.
Career beginnings
Nia first launched her acting career in the early '80s, made her acting debut in the TV series "The Music Shoppe", and the same year appeared in the television film "A Single Girl". She then played Carla Escobar in the drama series "General Hospital" from 1983 to 1984, and also portrayed Mallory in the soap opera "Days of Our Lives", later the same year.
Rise to Prominence
A little later she was chosen for the role of Nicole in the TV series "Fame", and in three years appeared in over 50 episodes of the highly-acclaimed musical drama series. The role of Nicole made her popular within Hollywood circles and after her stint in the series ended she secured the lead role in the romantic drama film "North Shore" (1987), while in 1990 she portrayed Serena Cruz in the TV action-crime series "Nasty Boys", then in 1992 she had the lead role in the romantic comedy film "I Don't Buy Kisses Anymore" with Jason Alexander and Lainie Kazan.  In 1994 she portrayed Annie in the television drama film "My Name Is Kate" and the next year appeared in all 11 episodes of the short-lived series "Courthouse", but it wasn't until 1999 that she secured one of her first major roles, as Sydney Cooke in the TV adventure-crime series "Walker, Texan Ranger", with Chuck Norris in the lead role. After her stint in the show ended in 2001, Nia continued with several lead roles, such as in the film "The Riff", then sci-fi action film "Connors' War" in 2006, and in 2007 she was chosen for the role of Karen Taylor in the soap opera "The Young and the Restless", featuring in more than 130 episodes of the daytime drama, which turned her into a star actress.
Continual Success
Soon after she ended her stint in "The Young and The Restless", she secured herself another long-running role, as Pam Fields in the TV series "Pretty Little Liars", featuring in 38 episodes from 2010 to 2017, and was pretty active in other projects, such as the lead role in the sci-fi action adventure "Battle of Los Angeles", and then portraying Vadoma in the horror film "Werewolf: The Beast Among Us". However, after that, she had several unsuccessful roles, but managed to bounce back in 2017 with the part of Susan in the TV series "The Fosters" (2017-2018). Also, most recently she portrayed Claudia Mnemosyne in the thriller film "Mnemosyne" (2017), and Kristen Rhodes in the romantic drama film "Mistrust" (2018).
An Accomplished Musician
Nia is also successful as a musician; she has been involved in music since the mid- '80s, and her debut album "Nothin' But trouble" came out in 1988, and peaked at No. 97 on the Billboard 200 chart. Since then, she has released two more studio albums – "Nea Peeples" in 1991, and "Songs of the Cinema" in 2007.

Nia Peeples Net Worth
Since launching her career, Nia has featured in over 75 film and TV titles, some of which benefited her wealth, although some failed to make much of a positive impact on her career. Some of the most profitable projects on which she has worked include "Pretty Little Liars", then the film "North Shore", and "Walker, Texas Ranger", among others. So, have you ever wondered how rich Nia Peeples is, as of mid- 2018? According to authoritative sources, it has been estimated that Nia's net worth is as high as $1.5 million.
Nia Peeples Personal Life, Marriage, Children, Ex-husband Guy Ecker
Nia has been quite open when it comes to ups and downs that happened to her behind the camera. She has been married and divorced four times, firstly to Guy Ecker, from 1984 to 1986, a famous soap opera actor, best known to the world for his role in the telenovela " Café, con aroma de mujer". After that, she married Howard Hewett in 1989 and divorced him in 1993, then married Lauro Chartrand in 1997, but the two divorced in 2004. The same year she married Sam George, but then they divorced in 2015. In her lawsuit, Nia has asked for their mobile home with an ocean view that's valued at $875,000, and their Las Vegas condo worth $91,000.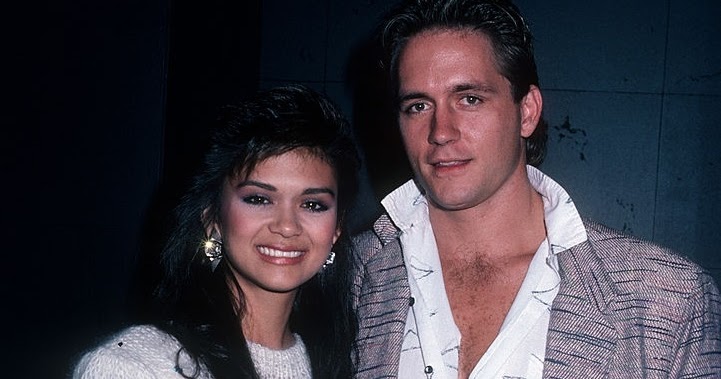 Nia has two children from these failed marriages; one with Howard Hewett, and one with Lauro Chartrand.
Internet Popularity
Nia has become quite popular on social media platforms, especially Instagram, Twitter, and Facebook as well. Her official Instagram page has close to 200,000 followers, with whom she has shared pictures of herself and her friends, and also enjoying life on her own in her free time. Nia is also active on Twitter, with over 175,000 followers, and which she uses for more personal reasons, sharing her thoughts, ideas, and interests, including a picture of a sunset with a follow-up message. You can find Nia on Facebook as well, on which she has over 130,000 followers.