Who is Brittany Ashton Holmes?
Before we reveal to you where Brittany is today, let's first introduce you to her; Brittany is a former child actress who gained prominence by starring in the adventure film "The Little Rascals" (1994), next to Bug Hall and Travis Tedford, among other child actors at the time. So, are you ready to find out where she is today?
Just a simple reminder that article is created and owned only by biographytribune.com. Article cannot be re-published in any other pages or documents. Copyright is protected by DMCA. All found copies will be reported.
Original source: https://biographytribune.com/where-is-brittany-ashton-holmes-today-wiki-biography-age/
Where is Brittany Ashton Holmes Today?
Well, Brittany left acting in 1996 and up until 2014 there was no news about her in the media, as she liked to stay out of the big picture. However, in 2014 she met up with her co-stars from "The Little Rascals" at a 20 years reunion since the film was released. Since she left the entertainment world, Brittany has focused on traveling and education. She is about to receive a Bachelor's degree in political science, and is also working at Starbucks. Brittany has stated that she has no desire to return to acting, and uses all her free time to travel.
Brittany Ashton Holmes Wiki: Age, Childhood, and Education
Brittany Ashton Homes was born on the 27th February 1989 in California USA; despite becoming a child star, Brittany has successfully hidden all the important details about her personal life from the media. This includes the names of her parents and their professions, while she also hasn't revealed if she is a single child or has siblings.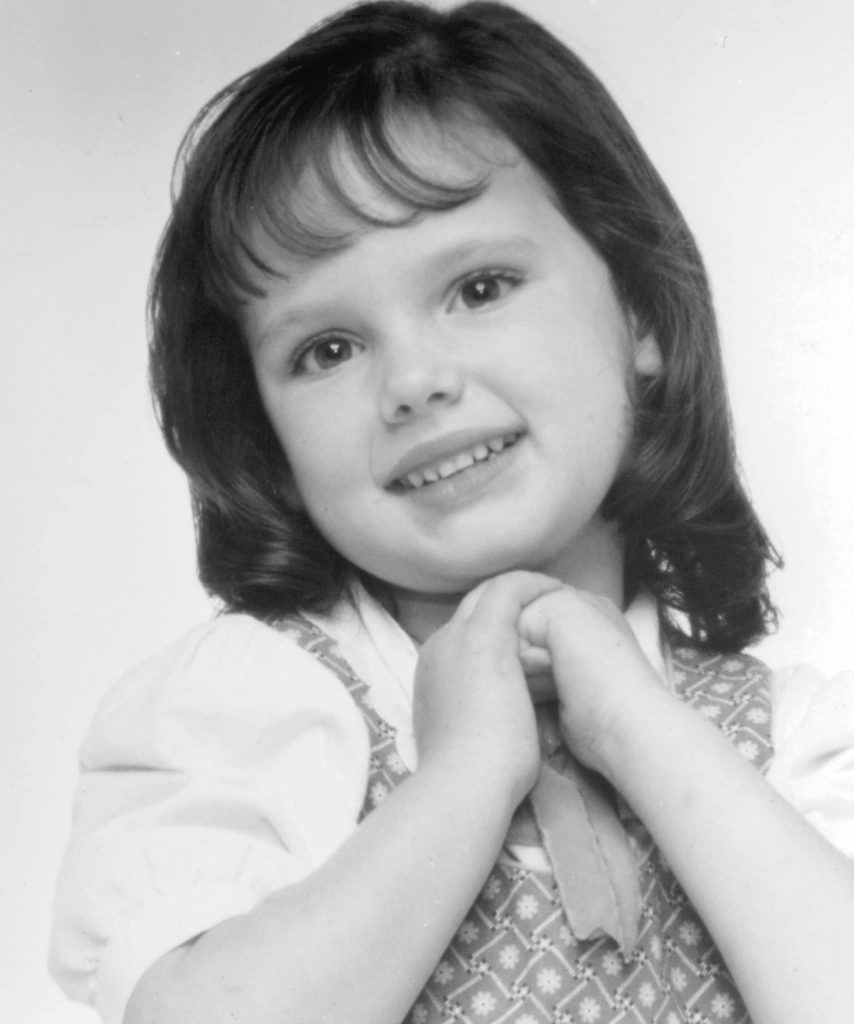 Career and Rise to Prominence
Brittany became a star at just five years of age; she didn't have any previous experience as an actress, but despite that, she was selected for the part of Darla in the film "The Little Rascals". The film was based on the book "Our Gang", and it became an instant success, grossing over $65 million at the box office. Brittany became a star thanks to the success of the film, as her smile made millions of people fall in love with her. Other stars included Bug Hall, Travis Tedford, Courland Mead, Blake McIver Ewing, Kevin Hamal Woods, and others.
In the next couple of years, Brittany continued her career, first with the role of Julie in the TV series "Ellen" in 1995, then later that year as Dana in the TV series "Red Shoe Diaries", while in 1996 she featured in the television film "Death Benefit". Then Brittany portrayed Amy Carver in the sci-fi horror thriller "Circuit Breaker" also in 1996, and before she decided to leave acting later that year, she had a minor role in the television film "Humanoids from the Deep". She returned to the screen in 2014 with a minor role in the television film "We Hate Paul Revere".
https://www.youtube.com/watch?v=GyjvhxHdNMc
Brittany Ashton Holmes Nominations and Awards
Although her career was short, Brittany captured the hearts of many with her adorable look and acting talent, which won her several awards – she was part of the Young Artist Award in the category Best Performance by a Youth Ensemble in a Motion Picture for the role of Darla in the film "The Little Rascals", alongside her co-stars. She was also nominated for the Young Artist Award in the category Best Performance by an Actress Under Ten- Television for her role of Julie in the TV series "Ellen".
Brittany Ashton Holmes Net Worth
Although Brittany hasn't been active on screen or stage for quite some time, her previous success established her wealth. So, have you ever wondered how rich Brittany Ashton Holmes is, as of mid- 2019? According to authoritative sources, it has been estimated that Holmes' net worth is as high as $500,000, which is quite decent, don't you agree?
Brittany Ashton Holmes Personal Life, Dating, Boyfriend, Relationships
Brittany hasn't been very open when it comes to sharing details from her personal life with her fans, and for now, she has done a great job in hiding all the information that matters. However, a few rumors surfaced, including that she and Bug Hall are dating, but it was just a rumor, sparked from their on-screen relationship when they were children. Brittany is currently single and focused on her education.
To speak further of her secrecy, Brittany isn't active on any social media platform. Hopefully, she will change her mind in the future and start sharing information from her private life.
Brittany Holmes Height, Weight, and Body Measurements
Do you know how tall Brittany Ashton Holmes is and how much she weighs? Well, Brittany stands at 5 ft 3 ins, which is equal to 1.6m, while she weighs approximately 110lbs or 50kgs, and  her vital statistics are 35-25-35 inches or 90-65-90cm. She has brown eyes and she has light brown hair.