Carlacia Grant is an American-born actress, model, and former pageant queen, who is perhaps best known for her portrayal of Cleo in the TV series "Outer Banks."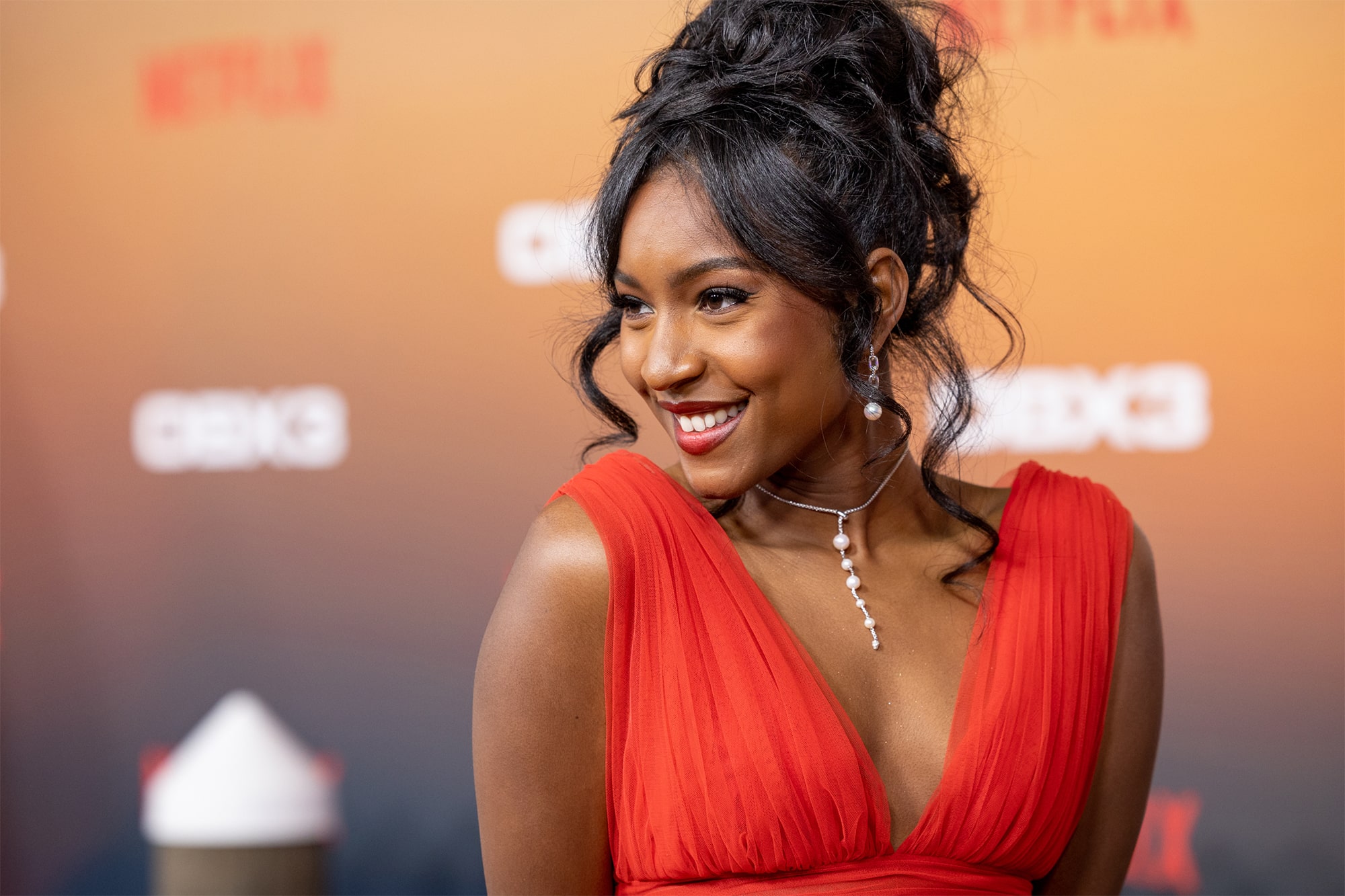 Age, Early Life, and Education Background
Carlacia Grant hails from New Haven, Connecticut, and was born under the Capricorn zodiac sign on 18 January 1991, which makes her 32 years old as of 2023; she's the daughter of Karl Sr. and Carline Grant. Her dad is a native of Montego Bay, Jamaica, whereas her mother hails from Port-au-Prince, Haiti – the duo met when they were students at a New Haven high school. When she was eight years old, Carlacia relocated to Fort Lauderdale, Florida, with her sister and mother. She developed an interest in acting and modeling at a very young age, and participated in her first beauty pageant when she was 13.
Grant reportedly dropped out of college and moved to New York City to try her hand at acting, but shortly afterwards moved to Atlanta, Georgia, then to New Orleans Louisiana, before eventually settling in Los Angeles, California, where she found steady work. Grant received professional training in The Eric Morris System and Uta Hagen's Acting Technique under Gilda Pianelli and Marc Durso respectively.
Hobbies and Interests
Carlacia is an outdoorsy person who is a huge lover of sunsets, as she has revealed on her Twitter handle. She also describes herself as a karaoke queen on the platform.
She is a culinary enthusiast (she describes herself as a foodie on Twitter) who enjoys cooking a lot. She is fond of touring various cities across the globe, where she samples a wide array of cuisines.
Grant has toured many North American countries such as The Bahamas both for work and leisure.
Career
Career Beginnings and Modeling
Grant participated in numerous modeling events before she began acting. She has competed in various pageants and is a previous winner of the Miss Junior Teen Miami Division title. Grant has posed for many brands and firms including Le Chic Couture, Lilly Pulitzer, and Viola. Moreover, she has appeared in commercials for Old Jamaican Ginger Beer, DirecTV, and Pet Supermarket, among others. Grant has appeared on the covers of numerous magazines including "Creative."
Acting
Grant worked in theaters before she began appearing on screen, and is credited for starring in Robert L. Stevenson's play "Treasure Island," which was performed in a summer theater camp. In 2016, Grant made her TV debut as Irene in an episode of the drama TV miniseries "Roots." In the same year, she appeared in four episodes of the Michael Raymond-James, Bre Blair, and David Lyons-starred thriller TV series "Game of Silence." In 2016 and 2017, Grant portrayed Danielle Turner in eight episodes of the drama TV series "Greenleaf," which starred the likes of Merle Dandridge, Lynn Whitfield and Desiree Ross, and aired on the Oprah Winfrey Network (OWN). The drama revolves around the Greenleaf family, which owns a palatial family mansion and a megachurch in Memphis, and follows their unscrupulous world that is filled with scandalous lies and secrets.
"Outer Banks" and Continued Success
Grant made her career breakthrough when she was selected to portray a Nassau girl named Cleo in the second season of the acclaimed Netflix mystery teen drama series "Outer Banks." Speaking about her character in an interview with the worldwide women's magazine "Elle," Carlacia remarked, '…she is smarter, faster, better than everyone else, but she's smart enough to not show it….Playing Cleo has taught me it's okay to not always be the strongest in the room.'
Grant first met the actors who portrayed the Pogues over a chemistry read conducted on Zoom – she auditioned during the COVID-19 pandemic – and has revealed that their synergy was instantly self-evident. Luckily, she was selected to play Cleo, a member of the Pogues, which is a crew of tight-knit friends hailing from The Cut (the south side of Outer Banks) who make a living washing yachts, bussing tables, and running charters. The group, which is named after the throwaway fish, pogue, consists of John B (Portrayed by Chase Strokes), JJ Maybank (Rudy Pankow), Kiara Carrera (Madison Bailey), and Sarah Cameron (Madelyn Cline). Unlike the Pogues, The Kooks comprise the wealthy and elite residents of the Outer Banks. Grant portrayed Cleo with an Islander accent, and has revealed that she watched lots of YouTube videos about Bahamians and people living in the Trinidad Islands to perfect her accent. She appeared in 14 episodes during her two-year stint (2021-2023).
Concurrently, Grant was cast for minor roles in a few projects, including an episode of the Fox medical drama series "The Resident," the 2021 movie "Apollyon – The Black Awakening," which was originally called "Apollyon," and the 2022 film "Bae Night: The Little Black Book"
Social Media Presence
Carlacia is active on Twitter (@carlaciagrant). She joined the platform in October 2009 and has garnered almost 70,000 fans as of late 2023. The actress is also active on Instagram (@carlaciagrant) with over a million followers.
Personal Life
Grant sparked a dating rumor when she passionately kissed her co-star Jonathan Daviss in a season three episode of the series "Outer Banks"; interestingly, the kiss wasn't included in the show's script – Grant has claimed that she only kissed him to make the scene more authentic. Speaking to "Decider" in an interview, she stated, 'It just really happened organically, just with me and Jonathan as friends…We – Grant and Daviss' characters — represent Black love. So we really wanted to like put a lot of effort into making sure this storyline was real and honest and something that people can aspire to.' Their dating allegation was fueled by Johnathan, who replied 'Love You' with red heart emojis when Grant shared their pictures wishing him a happy birthday on Instagram in March 2023. Grant later clarified that she's not dating Daviss, and that they are just friends. The actress has remained tight-lipped about her current dating affairs, and is seemingly unmarried without any children as of 2023. She currently lives in Warrens, Barbados.
Height, Weight, and Physical Appearance
Carlacia is of Caribbean roots, and has a pair of dark brown eyes and black hair. She is 5ft 6ins (1.68m) tall, and weighs approximately 120lbs (54kgs).
Net Worth
Carlacia has accumulated a good net worth from her acting and modeling careers, which has enabled her to lead a luxurious lifestyle. She is worth approximately $1 million, as of 2023.