• Cynthia Daniel is a former American actress, photographer and twin sister of Brittany Daniel.
• She is best known for her recurring role of Liz Wakefield in the TV series "Sweet Valley High".
• Her husband is actor and producer Cole Hauser and they have three children together.
• Cynthia and Brittany have a lifestyle blog and apparel line called "The Sweet Collection XO".
• She has a net worth of approximately $1 million.
 
Who is Cynthia Daniel?
Cynthia Daniel is a former American actress and a photographer, who is probably best known for portraying the recurring character of Elizabeth 'Liz' Wakefield in the syndicated TV comedy teen drama series "Sweet Valley High". Apart from this, she is also widely recognized for being the twin sister of popular American actress Brittany Daniel.
Early Life, Childhood and Education
Cynthia Lynn Daniel was born under the zodiac sing of Pisces on the 17th March 1976, in Gainesville, Florida, USA, the youngest of three children of Charlton B. Daniel, Jr. and his wife Carolyn Daniel. She is of American nationality and white ethnicity, and has a brother named Brad Raylius Daniel who is a composer, and a five-minute-older twin sister, Brittany.
Further personal details about her family's background and her early childhood have never been publicly revealed. When it comes to her educational background, she matriculated from Gainesville High School in her home town, and there she was appointed as its Homecoming Queen.
Early Career
Alongside her twin, at the age of 11 Cynthia dived into the world of modeling, when they joined the Ford Modeling Agency. Soon afterwards, she appeared on the pages of two popular yet nowadays defunct, American teen magazines named Sassy and YM, which were followed by appearances in a couple of advertisements for Doublemint chewing gums.
Acting Career
Cynthia made her on-camera debut acting performance in 1987, when she briefly appeared in an episode of the American sitcom "The New Leave It to Beaver". After a couple-of-years-long hiatus, in 1994 she appeared in an episode of the TV series "Burke's Law", while the real breakthrough in her modest acting career occurred later that year, when she was cast for the recurring role of Liz in the TV series "Sweet Valley High". The story follows the lives of two high school students – twin sisters Elizabeth and Jessica Wakefield – from the California fictional town of Sweet Valley, and their daily adventures with a gang of friends. While Liz was 'warm, friendly and sincere', her sister Jess, played by Cynthia's real twin Brittany, was "flirty, mischievous and irresponsible".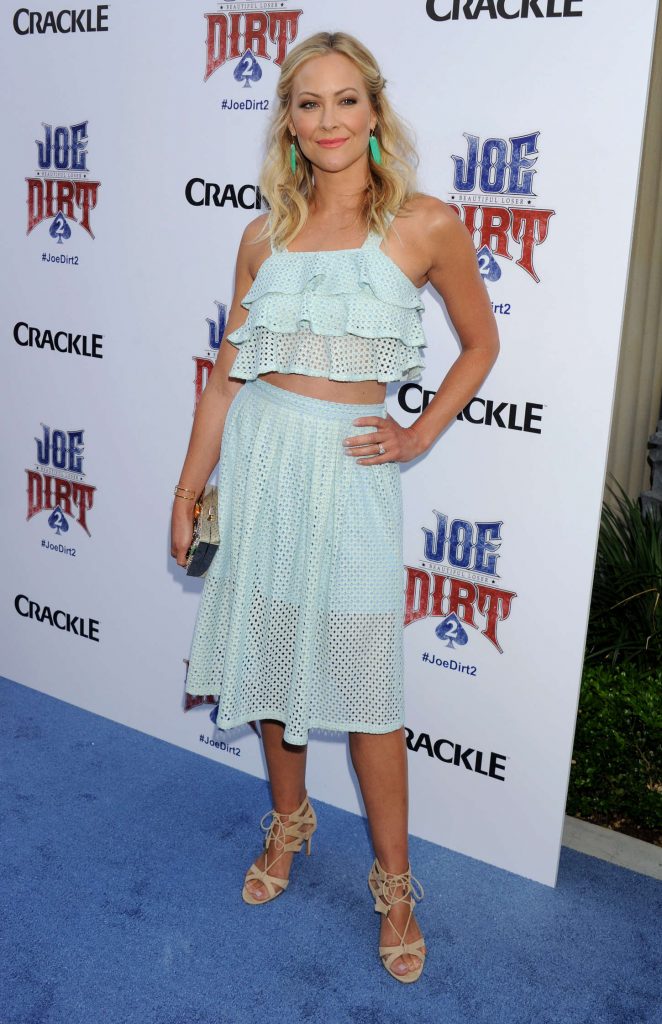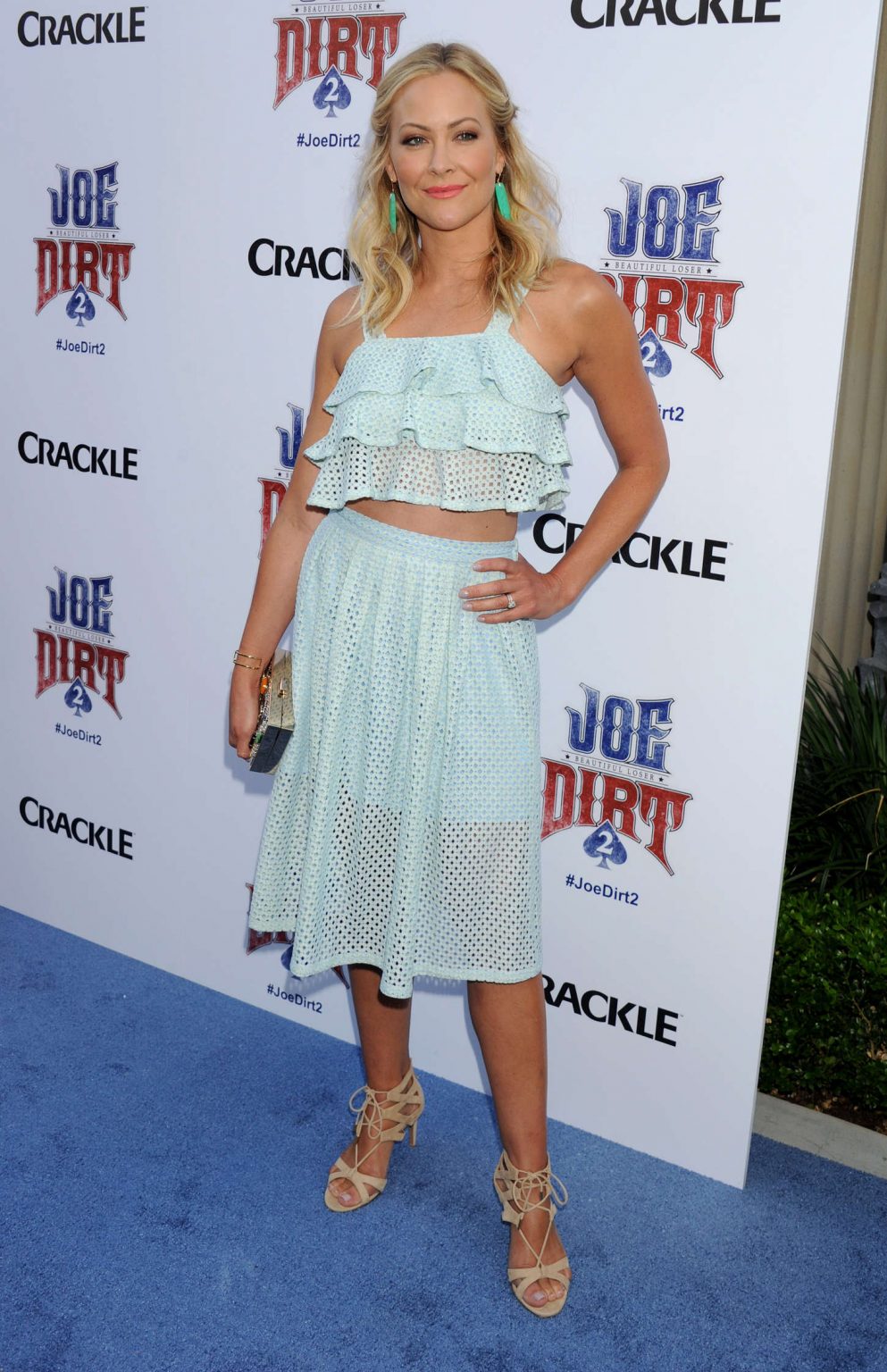 The show aired for four seasons from 1994 to 1997, when it was discontinued due to low ratings. This whole engagement, aside from earning her the Young Artist Award in 1995, also helped Cynthia Daniel to make a name for herself, as it is still her most memorable on-camera appearance.
In 1995 she starred in the biographical crime drama based on an eponymous Jim Carol autobiographical novel "The Basketball Diaries", while the final acting credit added to her professional portfolio was a brief appearance in an episode of the TV comedy series "That '80s Show" in 2002, after which she officially retired from acting.
In the following years she dedicated herself to photography, and founded her own studio named Five Arrows Photography.
Cynthia's sister Brittany Daniel
Unlike her sister, who practically abandoned acting after the ending of "Sweet Valley High", Brittany successfully continued her acting career to the present day. In 1999 she appeared in a couple of episodes of "Dawson's Creek" TV series, which was followed by appearances in two TV movies in 2000 – "Fortunate Son" and "On Hostile Ground". However, her career was set on the rising path in 2001 when, opposite David Spade, she starred in the leading female role in the comedy drama film "Joe Dirt".
In 2002 she appeared as Sophia in Fox's TV comedy series "That 80's Show", before embarking on a streak of big screen appearances in films such as "Club Dread" and "White Chicks", both in 2004, and the 2005 thriller movie "Dirty". To a greater prominence she came in 2005, when she was cast for the recurring role of Carmen in the popular sitcom series "It's Always Sunny in Philadelphia", which she occasionally reprised 'til 2010. Between 2006 and 2015, she portrayed the character of Kelly Pitts in the TV comedy drama series "The Game", while since 2016 she has been starring as Blair in the TV series "Black-ish".
In 2014, after three years of suffering from stage IV non-Hodgkin's lymphoma, and numerous chemotherapy treatments, she is cancer-free. Since July 2017, Brittany has been married to Adam Touni.
Personal Life
Curious about Cynthia's personal life, aren't you? Well, despite her popularity, there aren't many relevant yet available details about her private life. However, she is a married woman and mother – since December 2006 she has been married to American actor and producer Cole Hauser, with whom she welcomed three children, sons Ryland born in 2004 and Colt in 2008, and a daughter named Steely Rose who was born in 2013. Alongside her sister, in 2017 Cynthia launched a lifestyle blog – The Sweet Life which is women-centric and covers a variety of topics from beauty and fashion, via travelling, wellness, DIY to health and parenting.
They have also launched a line of various apparel branded as The Sweet Collection XO by Brittany + Cynthia Daniel. The 43-year-old photographer and former actress sports a slim and toned body, and is standing 5ft 8ins (1.73m) tall. She is also active on the popular social media network Instagram, on which she currently has nearly 26,000 fans.
Husband Cole Hauser
Cole Kenneth Hauser was born on the 22nd March 1975, in Santa Barbara, California, USA, the only child of American actor Gerald Dwight 'Wings' Hauser, who is most famous for his appearance in the 1987 comedy drama thriller movie "Tough Guys Don't Dance", and his wife Cass Warner, who is the founder of the Warner Sisters production company.
Taking into consideration his family's background, including his paternal grandfather Dwight Hauser, who was an Academy Award-winning screenwriter, as well as his maternal great-grandfather Harry Warner, the moviemaking industry's mogul and one of the founders of the Warner Bros studios, it is no wonder that Cole managed to become a successful actor himself. He left his high school education at the age of 16 to pursue a career in acting, and his debut on-camera engagement came in 1992, when he appeared in the drama movie "School Ties".
He then honed his professional skills through a streak of appearances in the TV series "High Incident", as well as in movies including "Dazed and Confused" (1993), "Higher Learning" (1995) and Good Will Hunting (1997). To greater prominence he came in the early 2000s, when he made several memorable big screen appearances, such as in "Pitch Black" (2000), "Tears of the Sun" (2003) and "2 Fast 2 Furious" (2003). Between 2007 and 2008 he starred as Trevor Cobb in the TV action crime drama series "K-Ville", which was followed by a memorable appearance in the 2009 drama film "Like Dandelion Dust", while from 2010 to 2011 he regularly appeared in the "Chase" TV series.
My boy Freddy's show. Please tune in. Many blessing my friend! https://t.co/qmHoGNDcJg

— Cole Hauser (@colehauser) July 5, 2019
Between 2014 and 2017, Cole Hauser portrayed Ethan Kelly in the TV series "Rogue", while since 2018 he has been portraying Rip Wheeler in the TV western drama series "Yellowstone". His most recent engagements include the 2018 action crime drama film "Acts of Violence", and the 2019 thriller movie "Running with the Devil".
Net Worth
Have you ever wondered how much wealth this successful woman has accumulated so far? How rich Cynthia Daniel is? According to authoritative sources, it is estimated that her net worth as of late 2019 revolves around $1 million, which has been acquired not only through her acting career, but through her efforts in the photography business as well as through her lifestyle blog.