• Erin Gray is an American actress known for her roles in "Buck Rogers in the 25th Century" and "Silver Spoons".
• She has recently appeared in Hallmark channel films and is working on several films for 2019.
• She was born in Hawaii and attended the University of California, Los Angeles.
• She began her career as a model, then moved to acting with her debut in 1976.
• She is married to Richard Hissong and has a daughter and son. Her net worth is estimated to be around $5 million.

Known for movies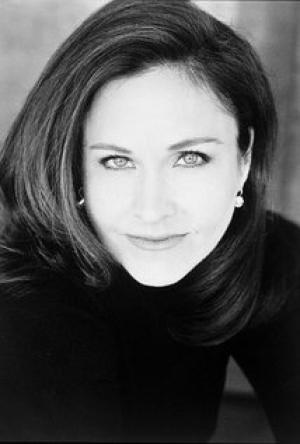 Who is Erin Gray?
Before we reveal to you where is Erin Gray today, let's first introduce her to those who aren't quite familiar with the name of Erin Gray. Erin is an American actress, who achieved stardom with the role of Colonel Wilma Deering in the sci-fi series "Buck Rogers in the 25th Century" (1979-1981), and also as Kate Summers Stratton in the TV comedy series "Silver Spoons" (1982-1987), among other roles.
Where is Erin Gray Today?
Erin Gray is slowly nearing her eighth-decade, but despite her age, she is still an active actress; most recently, she has appeared in Hallmark channel films, which marked the resurgence of her career, after a decade filled with roles in B-production films. Some of her most recent appearances include roles in "Christmas in Palm Springs" (2014), then "An Unexpected Christmas", and "My Christmas Inn" (2018), while she is now working on several films, including "A Christmas Princess", scheduled for release in 2019, among other projects.
Erin Gray Wiki: Age, Childhood, and Education
Erin Gray was born on the 7th January 1950 in Honolulu, (then) Territory of Hawaii, which is now the state of Hawaii, USA; she is the daughter of Daniel Gray and his wife Diane. Her parents divorced when she was eight years old, and young Erin went to live with her grandparents in Palm Springs, California. This lasted for a few years, before Erin and her mother settled in Larkspur, California. She went to Redwood High School but did her last semester at Pacific Palisades High School.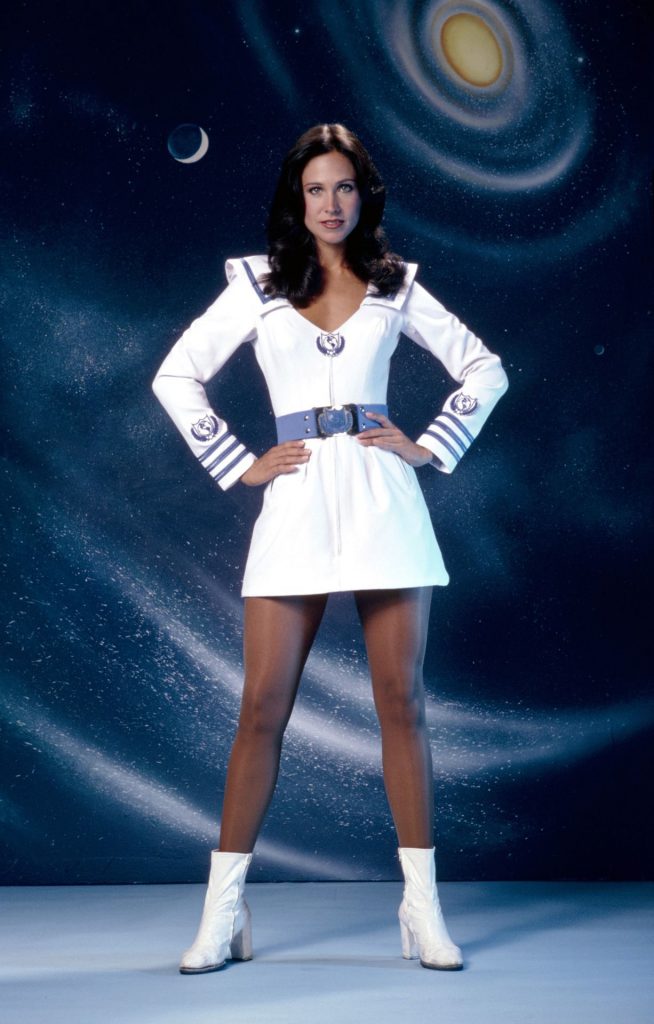 Following her matriculation, Erin enrolled at the University of California, Los Angeles, (UCLA) majoring in mathematics, but left studies to pursue a career in modeling.
Career Beginnings
Erin's wish to become a model appeared in her teen years – when she was 14, she won her first modeling pageant, held in St Louis. After this, she started appearing in commercials, which led her to Los Angeles. In 1967 she made her first on-screen appearance, as a dancer in the show "Malibu U". However, from Los Angeles she moved to New York, and by the mid-'70s she had become one of the most prominent TV models, with earnings of over $100,000 per year.
Following her enormous success as a model she turned to acting, and made her debut in 1976 in a minor role in the TV series "Maude". She continued with minor roles until in 1979 Erin was chosen for her first major role, as Colonel Wilma Deering in the TV sci-fi series "Buck Rogers in the 25th Century", which was also made into the film.
Rise to Prominence
Following the role of Colonel Wilma Deering, Erin was slowly becoming more popular in the TV world and was given more notable roles.
In 1982 she was cast as Kate Summers in the TV comedy series "Silver Spoons" (1982-1987); five seasons and 116 episodes later, Erin had become a star. The series was nominated for a Primetime Emmy Award and won several other awards, which only increased Erin's popularity. She continued quite successfully into the next decade, first with the part of Diana Kimble in the horror film "Jason Goes to Hell: The Final Friday" (1993), then as Chief Monica Johnson in the highly-acclaimed TV series "Baywatch" (1997-1998), and also as Nicole Devlin #2 in the TV series "Port Charles" (1999).
Decline in Career
With the start of the new millennium, Erin has struggled to secure any notable roles, and throughout the 2000s featured only in B-production films, which included the comedy-drama film "The Last Producer" (2000), then crime-drama "Touched by a Killer" (2001), comedy-drama "Siren" (2006), and "My True Self", among others. Nevertheless, in recent years, she has managed to secure more prominent roles, and her career is back on track.
Erin Gray Net Worth
Erin has appeared in more than 80 film and TV titles, as of mid- 2019 net worth is ~$5 million.
Another picture from my @PeaceFundRadio interview. Learn more about this great organization: http://t.co/6rEfL02yHx pic.twitter.com/elUgBiDyuh

— Erin Gray (@RealErinGray) December 14, 2013
Erin Gray Personal Life, Marriage, Husband, Children
We have managed to discover some facts about Erin's life. She has been married to Richard Hissong since 1991 and the two have a daughter together. Previously, she was married to Ken Schwartz, whom she met in high school; the two were married from 1968 until 1990, and have a son – Kevan Ray Schwartz – who was born in 1976.
Erin Gray Social Media Presence
Facebook has ~12,000 followers
Twitter is followed by ~7,000 fans, however, she hasn't been active since the mid- 2017 on either page
Erin Gray Height, Weight, Body Measurements, and Appearance
Stands at 5ft 8ins (1.73m)
Weight ~130lbs or 58kgs
Vital statistics are 35-24-35 inches
Bra size is 34A
Light brown hair
Blue eyes
General Info
| | |
| --- | --- |
| Full Name | Erin Gray |
| Height | 1.71 m |
| Profession | Voice Actor |
| Education | Redwood High School, University of California, Los Angeles, Palisades Charter High School |
| Nationality | American |
Family
| | |
| --- | --- |
| Spouse | Richard Hissong, Ken Schwartz |
| Children | Samantha Gray Hissong, Kevan Gray Schwartz |
| Parents | Diane Gray, Daniel Gray |
Accomplishments
| | |
| --- | --- |
| Movies | Jason Goes to Hell: The Final Friday, Six Pack, Dreams Awake, Official Denial, Evening in Byzantium, Buck Rogers in the 25th Century, Holding Out, Coach of the Year, Hunter Prey, Clover Bend, Nuclear Hurricane, T-Force, My True Self, I Married Who?, Caught in the Headlights, Elf Sparkle and the Spec... |
| TV Shows | Silver Spoons, Buck Rogers in the 25th Century, Malibu U |
Social profile links
Facts
| # | Fact |
| --- | --- |
| 1 | Mother, with Richard Hissong, of actress Samantha Gray Hissong. |
| 2 | Best known for her role as Colonel Wilma Deering on Buck Rogers in the 25th Century (1979). |
| 3 | Turned down the female lead in Goodbye, Columbus (1969) because she felt performing sex scenes would be disrespectful to her husband, Ken Schwartz, then serving in Vietnam as a POW interrogator and intelligence analyst with the 25th Infantry Division. |
| 4 | Has a son with her ex-husband, Ken Schwartz named Kevan Gray Schwartz (b. 1976). |
| 5 | Attended Redwood High School in Larkspur, California (Marin County). Gave the commencement address there for the graduating class of 1992. |
| 6 | Auditioned for the role of Captain Kathryn Janeway on Star Trek: Voyager (1995), which went to Kate Mulgrew. |
| 7 | Is a longtime enthusiast regarding ancient arts, and is an instructor of Tai Chi and Qi Gong (Chi Kung) at UCLA. |
Pictures
Movies
Actress
| Title | Year | Status | Character |
| --- | --- | --- | --- |
| In-World War | 2017 | post-production | Mother |
| Star Trek Continues | 2014-2016 | TV Series | Commodore Gray |
| A Perfect Christmas | 2016 | TV Movie | Patricia Faber |
| Christmas in Palm Springs | 2014 | | Mayor Tomlin |
| I Married Who? | 2012 | TV Movie | Ethel Swift |
| Nesting | 2012 | | Mrs. Deegan |
| The Guild | 2011 | TV Series | Madeleine Twain |
| Dreams Awake | 2011 | | Hope Emrys |
| Elf Sparkle and the Special Red Dress | 2010 | TV Movie | Josette Peacock (voice) |
| Hunter Prey | 2010 | | Clea (voice) |
| Ghostbusters | 2009 | Video Game | Spider Witch / Additional Voices (voice) |
| Ghouls | 2008 | TV Movie | Liz |
| My True Self | 2008 | | Mrs. Ellen Fields |
| Loaded | 2008 | | Susan Price |
| The Wedding Video | 2007 | | Carol |
| Jane Doe: How to Fire Your Boss | 2007 | Video | Laura Sands |
| Nuclear Hurricane | 2007 | TV Movie | Jane |
| The Wedding Bells | 2007 | TV Series | Candy Heller |
| Siren | 2006 | | Sharon Cox |
| Caught in the Headlights | 2005 | | Mrs. Jones |
| Manfast | 2003 | | Gloria Day |
| Special Weapons and Tactics | 2002 | Short | The Mayor |
| Clover Bend | 2002 | | Betty Clayton |
| Social Misfits | 2001 | | Sharon Cox (Mitsy's Mom) |
| Touched by a Killer | 2001 | | Liza Collins |
| Serial Intentions | 2001 | | Virginia Madden |
| Delicate Instruments | 2000 | Short | Jessica Livingston |
| Woman's Story | 2000 | | Laurel Warner |
| The Last Producer | 2000 | | Dee Freeman |
| Profiler | 2000 | TV Series | Congresswoman Karen Archer |
| Baywatch | 1997-1998 | TV Series | Chief Monica Johnson |
| Port Charles | 1997 | TV Series | Nicole Devlin (1999-2000) |
| Silk Stalkings | 1993-1996 | TV Series | Connie Bayliss / Jillian Borson |
| Renegade | 1995 | TV Series | Donna Mackenzie |
| Crowfoot | 1995 | TV Movie | Nora |
| T-Force | 1994 | | Mayor Pendleton |
| A Dangerous Place | 1994 | | Audrey |
| Heaven Help Us | 1994 | TV Series | |
| Burke's Law | 1994 | TV Series | Brenda Palmer |
| Honor Thy Father and Mother: The True Story of the Menendez Murders | 1994 | TV Movie | Pamela Bozanich |
| Official Denial | 1993 | TV Movie | Annie Corliss |
| Bonkers | 1993 | TV Series | Shirley |
| Jason Goes to Hell: The Final Friday | 1993 | | Diana Kimble |
| Almost Home | 1993 | TV Series | Jennifer |
| Les danseurs du Mozambique | 1992 | TV Movie | Kathryn Saint |
| Dark Justice | 1992 | TV Series | |
| Superboy | 1992 | TV Series | Dr. Samantha Meyers |
| The New Lassie | 1991 | TV Series | Maggie Sullivan |
| Evening Shade | 1991 | TV Series | Madeline Hall |
| Jake and the Fatman | 1990 | TV Series | Jill Crockett |
| Laker Girls | 1990 | TV Movie | Julie Lawrence |
| L.A. Law | 1990 | TV Series | Rochelle Peters |
| The Princess and the Dwarf | 1989 | | |
| Hunter | 1989 | TV Series | Kate Lawson |
| The Hitchhiker | 1989 | TV Series | Leslie |
| Murder, She Wrote | 1988 | TV Series | Andrea Dean |
| Addicted to His Love | 1988 | TV Movie | Jenny Barrett |
| Perry Mason: The Case of the Avenging Ace | 1988 | TV Movie | Captain Terry O'Malley |
| Breaking Home Ties | 1987 | TV Movie | Carol |
| Starman | 1987 | TV Series | Jenny Hayden |
| Silver Spoons | 1982-1987 | TV Series | Kate Summers Stratton Kate Summers |
| Hotel | 1986 | TV Series | Vanessa Clark |
| The Love Boat | 1980-1985 | TV Series | Maggie Cook |
| Code of Vengeance | 1985 | TV Series | Nadine Flowers |
| Code of Vengeance | 1985 | TV Movie | Nadine Flowers |
| Born Beautiful | 1982 | TV Movie | Betsy Forrest |
| Six Pack | 1982 | | Lilah |
| Fantasy Island | 1980-1982 | TV Series | Laura Jensen / Carla Marco |
| Simon & Simon | 1982 | TV Series | Vicki Whittaker |
| The Fall Guy | 1982 | TV Series | Bonnie Carlson |
| Buck Rogers in the 25th Century | 1979-1981 | TV Series | Colonel Wilma Deering |
| Magnum, P.I. | 1981 | TV Series | Joy 'Digger' Doyle |
| Coach of the Year | 1980 | TV Movie | Paula DeFalco |
| Vega$ | 1980 | TV Series | Jennifer Stallings |
| B.J. and the Bear | 1979 | TV Series | Dr. Samantha Evans |
| The Ultimate Impostor | 1979 | TV Movie | Beatrice 'Bucky' Tate |
| Winter Kills | 1979 | | Beautiful Woman Three |
| Buck Rogers in the 25th Century | 1979 | | Colonel Wilma Deering |
| The Rockford Files | 1979 | TV Series | Margaret 'Alta' Hatch |
| Evening in Byzantium | 1978 | TV Movie | Gail McKinnon |
| Police Story | 1978 | TV Series | Laurie Tice |
| Maude | 1976 | TV Series | Model |
Producer
| Title | Year | Status | Character |
| --- | --- | --- | --- |
| One Hand Clapping | | co-producer announced | |
Miscellaneous
| Title | Year | Status | Character |
| --- | --- | --- | --- |
| Portrait in Sepia Tone | 2008 | production assistant | |
Thanks
| Title | Year | Status | Character |
| --- | --- | --- | --- |
| unCONventional | 2012 | TV Series thanks - 1 episode | |
Self
| Title | Year | Status | Character |
| --- | --- | --- | --- |
| Action Hero Makeover | 2007 | TV Movie | Herself |
| Entertainment Tonight | 2007 | TV Series | Herself |
| I Love the '70s: Volume 2 | 2006 | TV Series | Herself |
| I Love the Holidays | 2005 | TV Special documentary | Herself |
| I Love the 80's 3-D | 2005 | TV Series documentary | Herself |
| As Seen on TV | 2005 | Short | Herself |
| The John Kerwin Show | 2005 | TV Series | Herself |
| Weakest Link | 2002 | TV Series | Herself |
| Top Ten | 2001 | TV Series documentary | Herself |
| The Stars of 'Star Wars': Interviews from the Cast | 1999 | Video documentary | Herself |
| VH-1 Where Are They Now? | 1999 | TV Series documentary | Herself |
| Showbiz Today | 1997 | TV Series | Herself |
| The Image Workshop | 1991 | TV Series | Herself |
| The NBC All Star Hour | 1985 | TV Movie | Herself |
| Battle of the Network Stars XVIII | 1985 | TV Special | Herself - NBC Team |
| Pete's Place | 1983 | TV Series | Herself (1983) |
| The Tonight Show Starring Johnny Carson | 1982 | TV Series | Herself |
| Battle of the Network Stars X | 1981 | TV Special | Herself - Host |
| Battle of the Network Stars IX | 1980 | TV Special | Herself - NBC Team |
| The 1980 Sci-Fi Awards | 1980 | TV Special | Herself |
| The Hollywood Squares | 1979-1980 | TV Series | Guest Appearance |
| The $10,000 Pyramid | 1980 | TV Series | Herself |
| The 6th People's Choice Awards | 1980 | TV Special | Herself - Co - Presenter: Favourite Female Performer in New TV Program |
| The Mike Douglas Show | 1979 | TV Series | Herself - Actress |
| Battle of the Network Stars VII | 1979 | TV Special | Herself - NBC Team |
| Malibu U. | 1967 | TV Series | Herself - Dancer |
| TableTop | 2013 | TV Series | Herself - Guest |
| Crystal Lake Memories: The Complete History of Friday the 13th | 2013 | Video documentary | Herself - 'Diana Kimble' |
| Today | 2013 | TV Series | Herself |
| From the Mouths of Babes | 2012 | TV Series documentary | Herself |
| Vegas Cinefest | 2011 | | Herself |
| Imagicon Addicts | 2011 | Documentary short | |
| Hollywood Treasure | 2010 | TV Series | Herself |
| Four Days at Dragon*Con | 2010 | TV Movie documentary | Herself |
| FedCon XVIII: The Golden Future | 2009 | Documentary | Herself |
Archive Footage
| Title | Year | Status | Character |
| --- | --- | --- | --- |
| Allison and Stan's First Annual Christmas Frolic | 2014 | Video short | Kate Summers Stratton |
| B.J. and the Bear | 1979 | TV Series | Dr. Samantha Evans |
Awards
Won Awards
| Year | Award | Ceremony | Nomination | Movie |
| --- | --- | --- | --- | --- |
| 2012 | Angel Film Award | Monaco International Film Festival | Best Actress | Dreams Awake (2011) |
| 2002 | Entertainer Award | San Diego Film Festival | | |
Nominated Awards
| Year | Award | Ceremony | Nomination | Movie |
| --- | --- | --- | --- | --- |
| 1979 | Stinker Award | The Stinkers Bad Movie Awards | Worst Actress | Buck Rogers in the 25th Century (1979) |
Source:
IMDb
,
Wikipedia