Froylan Tercero
The death of Mexican reality TV star Sonia Pizarro López in May 2023, unexpectedly thrust her ex-husband Froylan Tercero into the spotlight. Born on 25th January 1977, Froylan's name doesn't ring many bells – he's so low-key that some media outlets even get simple details wrong, such as his birthday and birth place. However, he may seem familiar to fans of the Telemundo and truTV series "Operación Repo", as he starred in the show for many years, and was known for being one half of the best husband-and-wife team on reality television.
Froylan's early years and information about his family is currently unavailable, although we do know that he was a student at Olive Vista Junior High in the early 1990s. His career in the entertainment industry began in 2001, when he worked as a make-up effects technician on "Ali" and the Russell Crowe blockbuster "A Beautiful Mind". In 2006, he joined the cast of "Operación Repo", a docudrama that relied on staged action footage, and scripted and dramatized re-enactments to make viewers believe that they were watching actual stories of repossession incidents.
In no time, "Operación Repo" became the number-one show on Telemundo, and was picked up by truTV. The change in network meant that the series also switched from Spanish to English language, thus allowing for a broader viewership. Other cast members included Ashley Burch, Sonia's family members Luis and Roberto Pizarro, and Vanessa Gomez. After a decent 11-season run, the show came to an end in early 2014.
During that time, Froylan also had a minor role in "Repo Chick", and played a dramatized version of himself in "Operation Repo: The Movie". Seven years later, he once again appeared as himself in "Operation Repo: Lou's Revenge", the show's last spin-off. A four-year hiatus ensued, until his last movie role to date in "Federal Execution"; according to Froylan's IMDb, he's currently involved in the low-budget movie "Ride or Die", which is at the pre-production stage.
When "Operación Repo" first aired, Sonia and Froylan were reportedly married, and although they divorced, they remained on good terms until the female TV star's death. Following Sonia's passing, Froylan spoke to TMZ, saying: "She will always have a place in my heart and on my body since I still have her name tattooed on my stomach."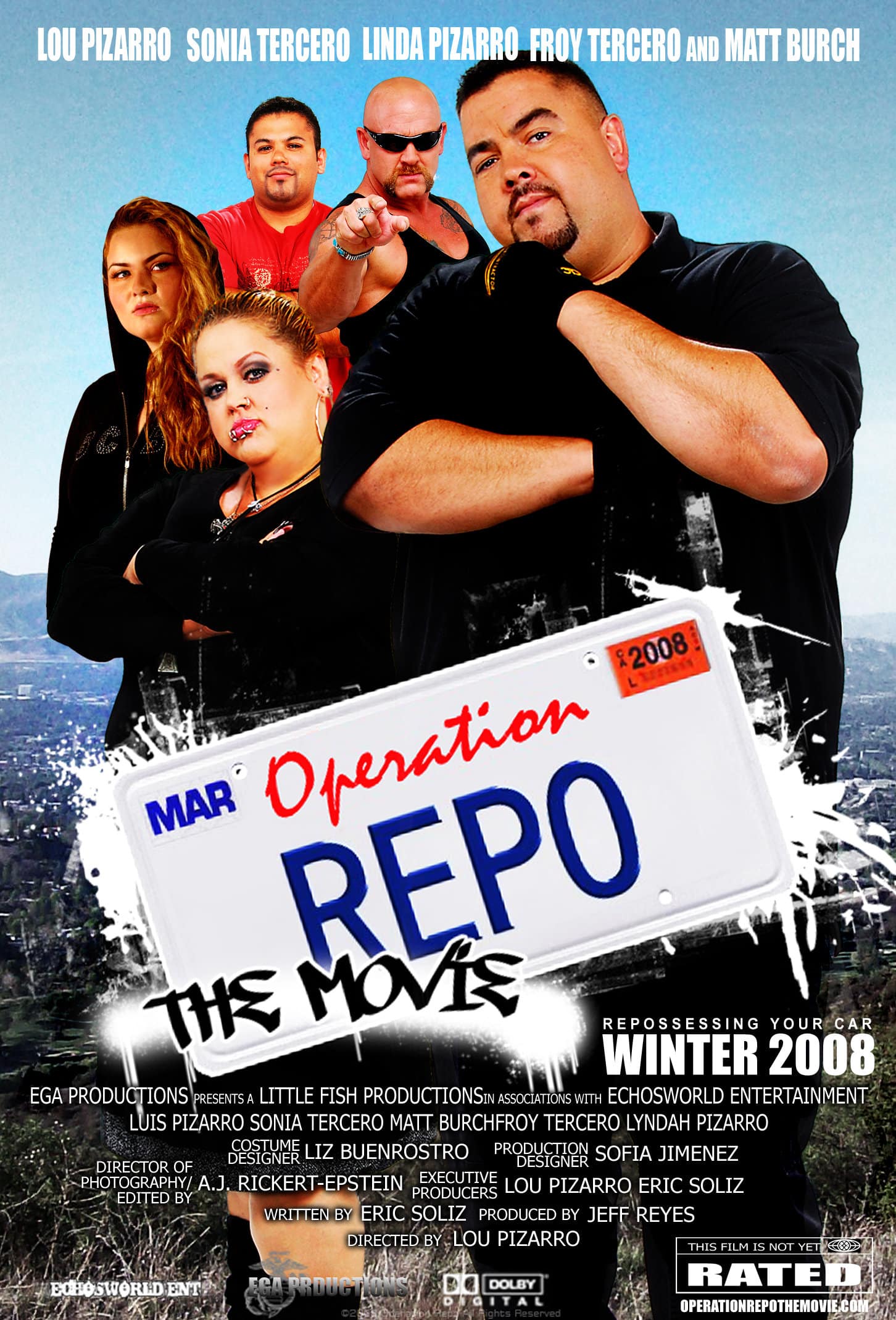 The tragic incident was confirmed by her niece Lyndah, who also appeared in "Operación Repo". Lyndah shared that Sonia had passed away during her sleep, but didn't give an exact cause of death. She did, however, explain that Sonia had a history of health problems – for example, in 2018 she was hospitalized after suffering a stroke.
At the time of her death, Sonia had three children – Ruby, Robert and Froylan Jr. – and three grandchildren named Bryant, Brie and Denica. Ruby and Robert were born from a prior marriage. Following her divorce from Froylan, it's unclear whether Sonia found love again or remained single. It's important to note that Froylan has a daughter named Alexis, who was born six years after Froylan Jr.
Despite an outpouring of support from fans of "Operación Repo", Sonia managed to keep her private life out of the media, and had no social media accounts. Similarly, none of her children have ever sought to become online personalities.
Froylan, however, is very much active on social media. The former make-up effects technician has just over 16,000 Instagram followers, and thousands more on TikTok. His new business venture these days is Haydar Extracts, which was founded in April 2023 and sells rosin pens – cartridges containing live rosin, a full-melt hash oil extracted directly from the marijuana plant using heat and pressure – and other related products.
OPERATION REPO star Sonia Pizarro has passed away at the age of 60: https://t.co/eJFC1HozJG pic.twitter.com/vcYCt4lK8Y

— Decider (@decider) May 5, 2023
The "Operación Repo" star is taking his business seriously, as he has famous faces such as rapper Boosie on board to promote the brand on social media. Previously, he also called dozens of fans who followed Haydar Extracts on Instagram, with some of the calls lasting almost half an hour.
From the looks of Froylan's Instagram, he's either disinterested in remarrying, or is deciding to keep his current partner a secret. The TV personality often posts touching tributes of Sonia on his social media, and is still in touch with Lyndah and Sonia's other family members.
Regarding Froylan's physical stats and net worth, the actor is 5ft 9in (175cm) tall with an estimated fortune of close to $1 million.
Cast Members
The "Operación Repo" cast members may not have had thrilling careers after the reality show came to an end, but that's not to say that they've done badly for themselves. For example, when the series wrapped up, Sonia played herself in her own 2016 "Operación" spin-off, "Operation Sonia: Love Thy Bleeping Neighbor". Two years later, she had a minor role in the movie "Followed". After her stroke in May 2018, Sonia took a long time to recover, and so decided to retire from the entertainment industry, and spend more time with her loved ones.
Lyndah, who has 10,000 Instagram followers, also participated in the show's spin-offs, as well as the 2010 TV movie "Beverly Hill Pizarro's". The budding entrepreneur has since launched two businesses – Lyndahface, a cosmetics company which is now defunct, and Pink Pizza, a successful apparel brand. The blue-eyed brunette is a single mother of two, but currently single.
Meanwhile, fan favorite Matt Burch appeared in "Mariano Big Daw's Corner", "Mythica: A Quest for Heroes", "Crustacean", and other moves. In 2021, he was interviewed on the podcast "The Fittest Fat Kid You Know", and was also involved in the gripping documentary "Surviving Sunset: an Actor's Hollywood Journey". Matt and Froylan will soon be reunited on-screen, as the former will be playing Mitch in "Ride or Die". According to reputable sources, Matt has been married to Mary Burch for decades, and became a proud grandfather in 2020.
Lastly, US army veteran Carlos López passed away in June 2018 at just 35 years old. When first responders arrived on the scene, Carlos was reportedly found dead from a apparently self-inflicted gunshot wound. The former TV star, who appeared in "America's Most Wanted: America Fights Back" and other projects, is sorely missed, and often remembered by his "Operación Repo" co-stars.