• Kenneth Copeland is a televangelist and public speaker with a net worth of $307 million
• He grew up in West Texas and initially pursued a career as a recording artist
• He is the founder of Kenneth Copeland Ministries and holds conventions around the US
• He has been criticized for using church funds to buy a private jet and for the firm belief in anti-vaccination
• His children are active in the ministry and travel around the US to preach at meetings

Known for movies

Who is Kenneth Copeland?
Kenneth Max Copeland was born on 6 December 1936, in Lubbock, Texas USA, and is a televangelist and public speaker, musician and author, best known for his work as a part of the Charismatic Movement. His messages mainly consist of abundance and prosperity which many other denominations have criticized him for espousing.
The Riches of Kenneth Copeland
How rich is Kenneth Copeland? As of mid-2018, sources estimate a net worth that is at $307 million, mostly earned through success in his ministry. Despite the success of his ministry, he has also been confronted with numerous controversies throughout his life. As he continues his endeavors, it is expected that his wealth will also continue to increase.
Hebrews 4:12—'For the Word of God is quick and powerful, and sharper than any twoedged sword….' Let the Word you're standing on fight its own fight. —Kenneth Copeland #mountainfaith18 pic.twitter.com/4vTdwxrCy8

— Kenneth Copeland (@CopelandNetwork) June 30, 2018
Life Before Ministry
Kenneth grew up in West Texas near a US Army Air Force base – growing up there would help him develop aspirations to become a pilot. While very little information is known about his younger years, it is known that he married Ivy Bodiford in 1955 but it was short lived and they divorced three years after; they had a child together. He then went on to marry Gloria Neece in 1963, and the couple would have two children together.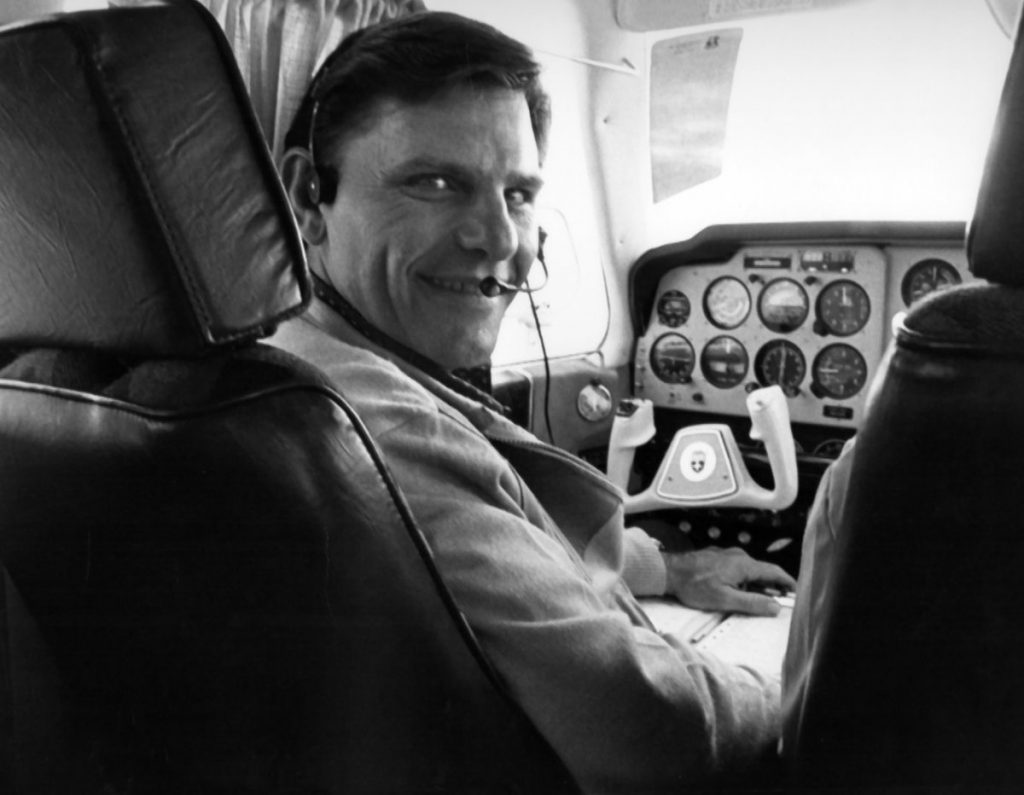 He initially began his career as a recording artist signed to Imperial Records. He had a Billboard Top 40 hit entitled "Pledge of Love" which stayed on the chart for 15 weeks, peaking at no. 17. He converted to Christianity in 1962, and would then commit his life to ministry work. In 1967, he enrolled at the interdenominational Oral Roberts University, concurrently finally pursuing his dream of becoming a pilot, then becoming the pilot and chauffeur for Oral Roberts.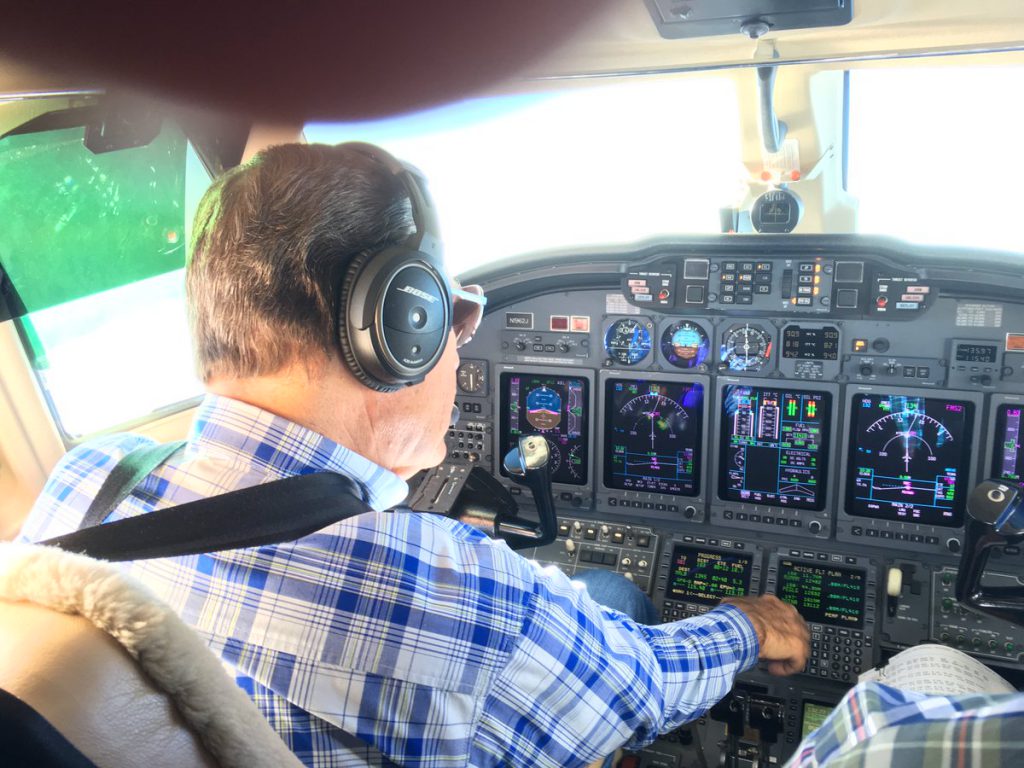 Kenneth Copeland Ministries
With the popularity of Copeland's ministry, he subsequently travelled to various parts of the US, holding conventions which last from three to six days. He also began holding an annual Believer's Convention located in Fort Worth, Texas, near his hometown, on 33 acres including the church called the Eagle Mountain International Church, recording and television production facilities, distribution facilities, warehouses, and the Kenneth Copeland Airport.
https://www.facebook.com/kenneth.copeland.1232/photos/a.161346560726448.1073741826.161342257393545/757310731130025/?type=3&theater
Most of the events he's conducted are streamed through his own website, and also broadcast through various Christian television stations, including the Daystar Television Network and God TV. The main area for his ministry is located on the above-named estate, where his family members also reside. His airport is home to various 'planes such as a donated 1998 Cessna 550 Citation Bravo used for domestic flights, and a 2005 Cessna 750 Citation X which is used for international travel. Owning private planes has generated some criticism from people saying that they were originally donated to or bought for the ministry, but have been used for personal vacations and by friends. Copeland refuses to make any financial records accessible to the public, but they are filed with the Internal Revenue Service, or IRS.
God has provided ways and means for us to receive from Him. He is not holding out. —Kenneth Copeland#MountainFaith18 pic.twitter.com/jVj595Zkla

— Kenneth Copeland (@CopelandNetwork) June 30, 2018
Controversies
In 2006, Kenneth Copeland Ministries attempted to raise money to fund a project called Angel Flight 44, which was meant to support aviation relief assistance missions to Haiti. It took over four years and the criticisms started rolling in that the plane was actually never bought, and that there was nothing done for the project.
A spokesperson replied by saying that there were a lot of problems with the 'plane's structure. An episode of "Last Week Tonight with John Oliver" on which they were guests also pointed to the fact that the jet they bought worth $20 million used church funds, but they still used it for personal vacations.

Another issue happened in 2013 when a measles outbreak was reported of around 20 confirmed cases in Tarrant County, blamed on the Copeland Ministries' firm belief in anti-vaccination, but the church later denied making any statements, later urging vaccinations, and the church itself offered free immunizations. The Copelands have also been criticized for using grounds marked for religious structures to also be the place of their home, which allowed them to get tax exemptions.
Where is Kenneth Copeland Today?
Copeland's ministry continues to hold conventions around the US, but the number has gone down in recent years, and the length of the conventions has also shortened. The Copeland children continue to be very active in the ministry, with all three of them still working for KCM. One of them travels around the country to preach at meetings, while another one preaches at Eagle Mountain International Church which is pastored by George Pearsons. Televangelists have been subject to criticism due to the lavish lifestyle they gained through their ministry.
General Info
| | |
| --- | --- |
| Profession | Public speaker, Musician, Televangelist, Author, Actor, Producer |
| Education | Oral Roberts University |
| Nationality | American |
Family
| | |
| --- | --- |
| Spouse | Gloria Copeland |
| Children | Kellie Copeland Swisher, Terri Pearsons, John Copeland |
| Parents | Vinita Pearl Owens, Aubrey Wayne Copeland |
Accomplishments
| | |
| --- | --- |
| Movies | The Rally, The Gunslinger |
Social profile links
Facts
Movies
Actor
| Title | Year | Status | Character |
| --- | --- | --- | --- |
| The Rally-LA | 2016 | | Sarka |
| Superkid Academy: The Mission | 2013 | | Daniel Lyon |
| The Rally | 2010 | | Sarka Sr. |
| Believer's Voice of Victory | 2010 | TV Series | |
| Judgment: The Trial of Commander Kellie | 1999 | Video | Pastor Daniel Lyon |
Producer
| Title | Year | Status | Character |
| --- | --- | --- | --- |
| Superkid Academy: The Mission | 2013 | executive producer | |
| The Rally | 2010 | executive producer | |
Self
| Title | Year | Status | Character |
| --- | --- | --- | --- |
| Believer's Voice of Victory | 2002-2016 | TV Series | Himself |
| Praise the Lord | 1982-2013 | TV Series | Himself |
Archive Footage
| Title | Year | Status | Character |
| --- | --- | --- | --- |
| Red River Bible & Prophecy Conference | 2014 | TV Series | Himself |
| The '80s: The Decade That Made Us | 2013 | TV Mini-Series documentary | Himself |
| Word of Faith Teachers: Origins and Errors and Their Teaching | 2012 | Documentary | Himself |
| Pastor Mike Online | 2011 | TV Series | Himself - Unbelievable False Prophet of the Day |
| Derren Brown: Miracles for Sale | 2011 | TV Special documentary | Himself - Faith Healer |
| The Holy Bible: A Sure Word of Prophecy | 2007 | Video documentary | Himself |
| Creation Science 201 | 2005 | TV Series | Himself |
| Total Onslaught | 2004 | TV Series documentary | Himself |
Source:
IMDb
,
Wikipedia