• Tim Chapman is a retired bounty hunter, best known for his role in the reality television show "Dog the Bounty Hunter".
• He has a net worth of $3 million, mainly earned through reality TV and bounty hunting.
• He is a third generation bondsman, being the son of a Colorado bondswoman.
• He was part of the team that captured serial rapist Andrew Luster in 2003, and was later charged by the Mexican Government.
• He has been married and divorced, with four kids from that marriage, plus one from a previous relationship.
 
Who is Tim Chapman?
Timothy Charles "Youngblood" Chapman was born on 13 May 1965, in Ventura, California USA, and is a retired bounty hunter, best known from being one of the stars of the reality television show entitled "Dog the Bounty Hunter", in which he is seen assisting Duane "Dog" Chapman in tracking down and capturing wanted fugitives.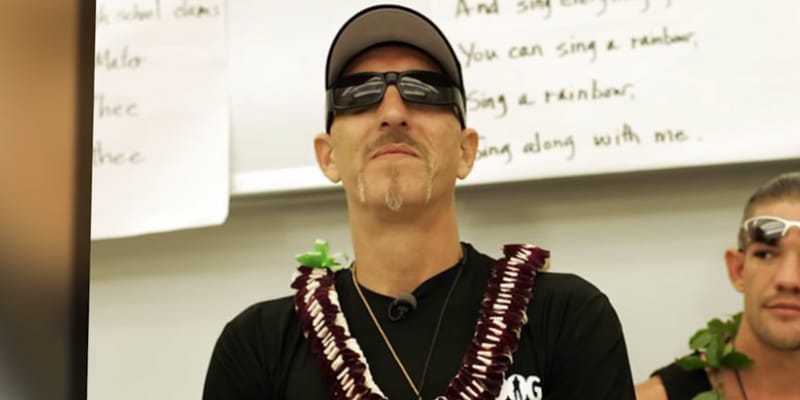 The Net Worth of Tim Chapman
How rich is Tim Chapman? As of late-2018, sources inform us of a net worth that is at $3 million, mostly earned through success in reality television. He's also earned a significant amount of money from his work as a bounty hunter, and as he continues his endeavors, it is expected that his wealth will also continue to increase.
Early Life
Tim is a third generation bondsman, being the son of Diane Wimberly, a Colorado bondswoman. The slogan of his mother was "Let A Blond Write Your Bond" which he would come to know very well as he grew up. His parents separated when he was two years old, leading him and his brother to move to their paternal grandparents, who they spent the next two years with.
During his teens he then lived with his mother and his maternal grandparents, who operated the company ABC Bail Bonds located in Denver. At the age of 14, he reportedly made his first civilian arrest., then while working in his mother's business, he eventually encountered fellow bondsman Duane "Dog" Chapman, and they would become very close friends to the point that he considered Dog his "blood-brother", though they aren't actually related. Duane initially worked as a bondsman while in prison, saving a fellow inmate and discovering his passion for helping others through being a bounty hunter.
Dog the Bounty Hunter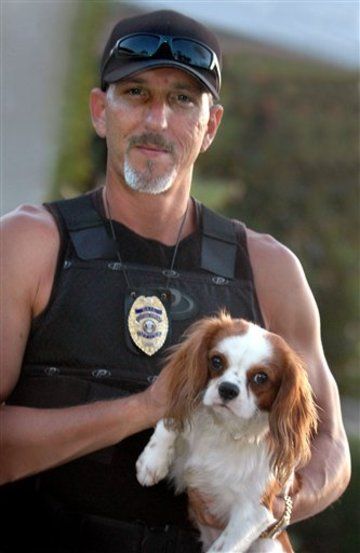 Eventually, Chapman's friend Dog became the star of his own reality television series by A&E, entitled "Dog the Bounty Hunter" which chronicled his life as a bounty hunter, and originally created after Dog's appearance in the show "Take This Job", which follows people with unusual occupations. Being Dog's close friend and business partner, Tim also became a regular star of the show, which was often filmed in Hawaii or Colorado. In each episode, viewers are taken along as Dog's team consisting of mostly family, try to track down and arrest people who have broken the terms of their bail agreements.
Usually after the arrest, Dog shows compassion to the miscreant, and counsels them to start over, leaving behind drugs and any crime. As the show progressed, the personal lives of each team member were also documented, including the training of one of daughters and her wedding. They also allowed viewers to take a deeper look into their personal lives, though the show was not without controversy. There were times were cast members were arrested apparently because of operating illegally, and there was also friction between Dog and some of his children regarding running the business.
Controversies
In 2006, Dog, Leland Chapman, and Tim were arrested by US Marshals at the request of the Mexican Government, set to be extradited to Mexico to face charges of "deprivation of liberty". The charges stem from an arrest the three were working on, chasing serial rapist Andrew Luster who is the heir to Max Factor Cosmetics. They captured him in 2003 while in Puerto Vallarta, Mexico, however, Puerto Vallarta police officers arrested the three, who posted bail but didn't return to Mexico for their hearing. According to reports, Tim paid $100,000 while Dog paid $300,000 for his bail.
The three were fitted with electronic bracelets and were ordered to surrender their passports and that they did not leave Hawaii. Nothing else has been reported on this incident, and in 2007 it was announced that the charges had been dropped by the Mexican government – if convicted, they could have spent up to four years in prison. The following year, Tim was arrested once more and charged with indecent exposure as well as "terroristic threatening". According to reports, he was caught fondling himself in a vehicle at a parking lot during the evening, and then nearly hit one of the security guards trying to escape the location.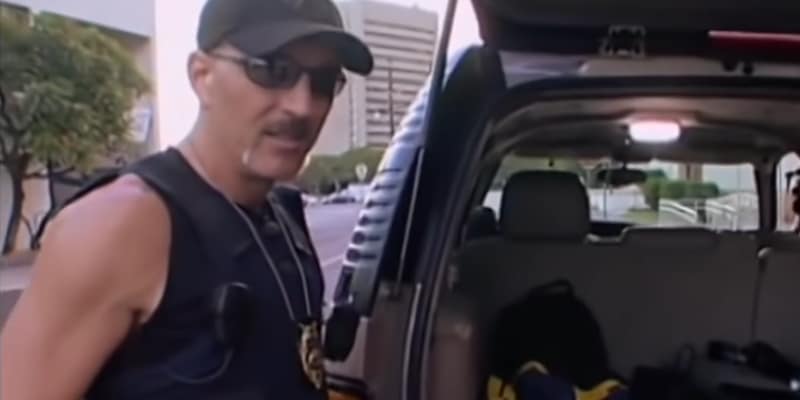 Personal Life
For his personal life, it is known that Chapman was married to Davina but their relationship ended in divorce in 2010; they have four children, while Chapman also has a child from a previous relationship. He was notably absent from the sixth season of "Dog the Bounty Hunter" up to the early parts of the seventh season, later explaining that he had taken a break to care for his four youngest children, and to deal with the fallout from his second arrest which involved indecent exposure. Both charges against him from his second arrest were eventually dropped.
Source:
IMDb
,
Wikipedia